MicroBilt PRBC Gets Support from Yoshimura and Suzuki for 2017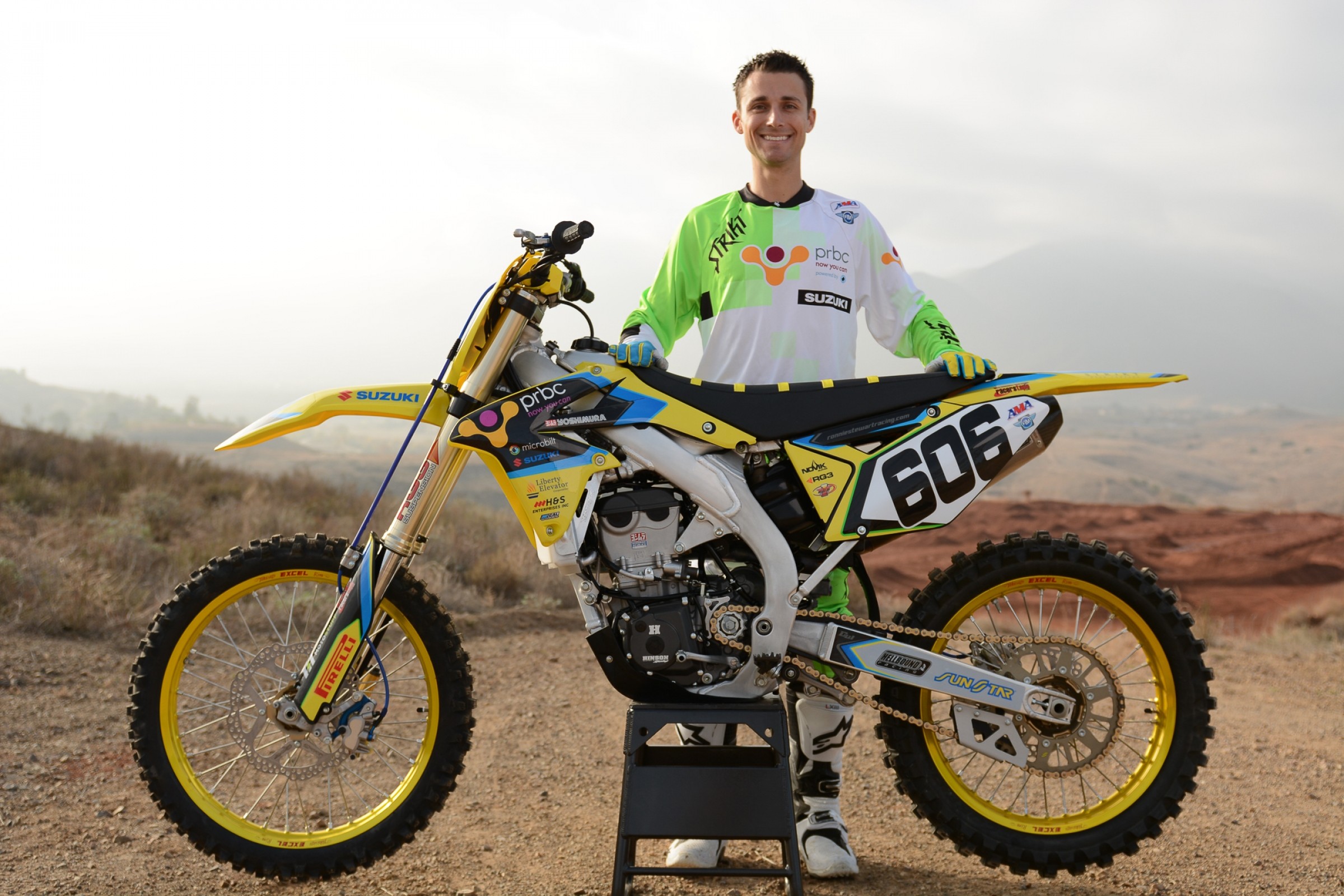 KENNESAW, GA. – Team MicroBilt PRBC is pleased to announce it will join forces with Yoshimura and Suzuki for the 2017 season. The team will now be known as MicroBilt PRBC Yoshimura Suzuki Racing. Ronnie Stewart will again be in the unique position of rider/owner of the racing squad, which will compete in both the Monster Energy AMA Supercross Championship and the Lucas Oil AMA Pro Motocross Championship in 2017 on the championship-winning Suzuki RM-Z450.
This upcoming season will mark the fifth year with MicroBilt PRBC. Stewart, a long time Suzuki rider, gradually shook off injuries and got stronger as the 2016 season progressed and he's looking to be back at full strength to kick off 2017.
"It promises to be an exciting season," Stewart said. "I'm really thrilled to have closer ties to Yoshimura and Suzuki this year. Yoshimura gave me some assistance at the races last year and it made a huge difference. With stronger ties in 2017 I think our team will continue to improve even more rapidly."
MicroBilt PRBC Yoshimura Suzuki Racing will have an even bigger presence in both championships this year since the team will be working out of a full-size transporter and based out of the Yoshimura California facility for the west coast races, giving the team the room to grow as well as maximize exposure for sponsors. The team's pit will be a must-see place at the races this year displaying Suzuki motorcycles featuring Yoshimura R&D components. In addition to the pro events the team will be attending amateur events, hosting camps/clinics.
"The upcoming season is going to be a great year with the addition of our new partners as well as the continual support of our veteran partners." said team manager Brooke Stewart. "We will be increasing our hospitality space to accommodate for MicroBilt's growing clientele, who we provide VIP services for at each event."
MicroBilt PRBC Yoshimura Suzuki Racing also expands Yoshimura's footprint in the series, with them already providing technical support to the RCH Yoshimura Suzuki team, which won last year's AMA Pro 450 Motocross Championship.
"Yoshimura is looking forward to working closely with the Team MicroBilt/PRBC Suzuki team in 2017," said Don Sakakura, Sr. vice president at Yoshimura R&D of America, Inc. "Ronnie has excellent racing skills, we look forward to technically assisting him in reaching his expectations."
"Suzuki is proud to join forces with MicroBilt, PRBC, and Yoshimura for the 2017 season," said Kerry Graeber, vice president of MC/ATV sales and marketing at Suzuki Motor of America. "MicroBilt, PRBC and Ronnie have already done a lot to support the sport and moving forward they will have an integral role in helping Suzuki to get our message out to all levels of fans and racers."
Team MicroBilt PRBC Yoshimura Suzuki and Ronnie Stewart will be back in action starting January 7, 2017, for the opening round of the Monster Energy AMA Supercross Championship at Angel Stadium, in Anaheim, California.