Will Malcolm Stewart Race Anaheim 1? [Update]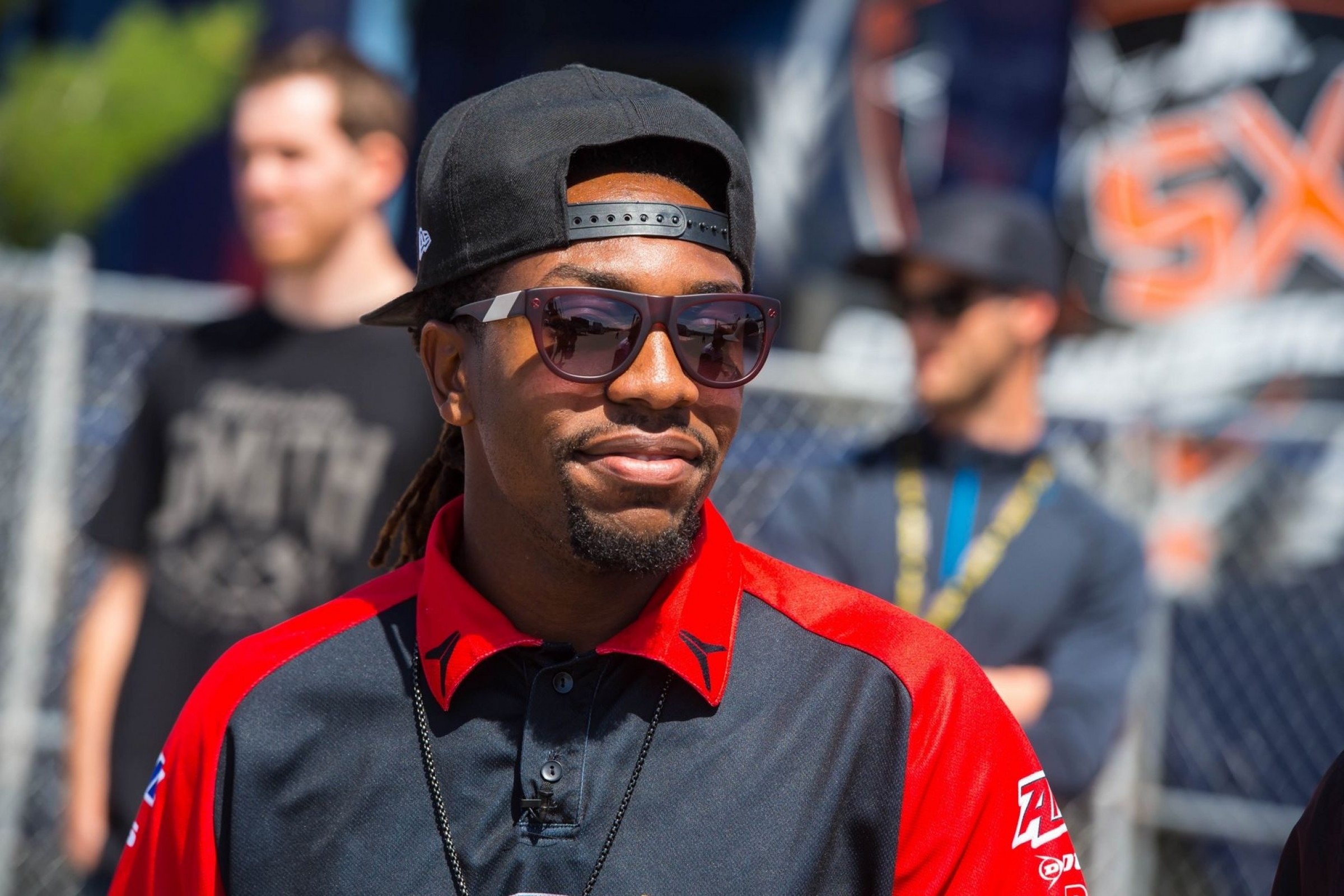 Anaheim, CA
Anaheim 1 (A1)
Monster Energy AMA Supercross Championship
When his European supercross trip was complete, Malcolm Stewart told us, "As it sits right now my plan is to still show up at Anaheim 1. Clearly all the factory teams are [done] taking riders so my goal is to figure out what bike I want to get and see if a team is going to give me some factory help or anything like that and show up in the Sprinter van and do good and go from there."
A 450SX replacement ride for Malcolm never materialized, as (thankfully, really) all of the factory teams have made it through the off-season in good shape (knock on wood now, please). That leaves Malcolm with, as he told us, "The sprinter [van] plan, that's just I would say is the backup plan."
We've heard Malcolm is indeed working on a Suzuki RM-Z450 and a Sprinter van to match, but time is running out—it's Anaheim 1 week and still no sightings or confirmation of Malcolm Stewart racing this weekend. He is currently not listed on the pre-entry list released by the AMA.
Our Steve Matthes reached out to a source in the Stewart camp recently, and he indicated that it looked like the bike and van would not be ready for the weekend, and Malcolm would not be racing. Still, that was not 100 percent certain. Hey, still a few days left, right? Someone should be on the lookout for yellow Sprinter racing up the highway out in California fetching parts!
[Update: Friday, Jan. 6]
On his personal Instagram page today, Malcolm Stewart posted the following: "If I speak the truth, it's going to end bad in both ways. Good luck to the riders this weekend. #HistoryMade"
The message confirms our report earlier this week that Malcolm is not expected to race this weekend. We'll have more as its known.