Musquin, Brayton, Stewart, Barcia battle at Geneva Night 2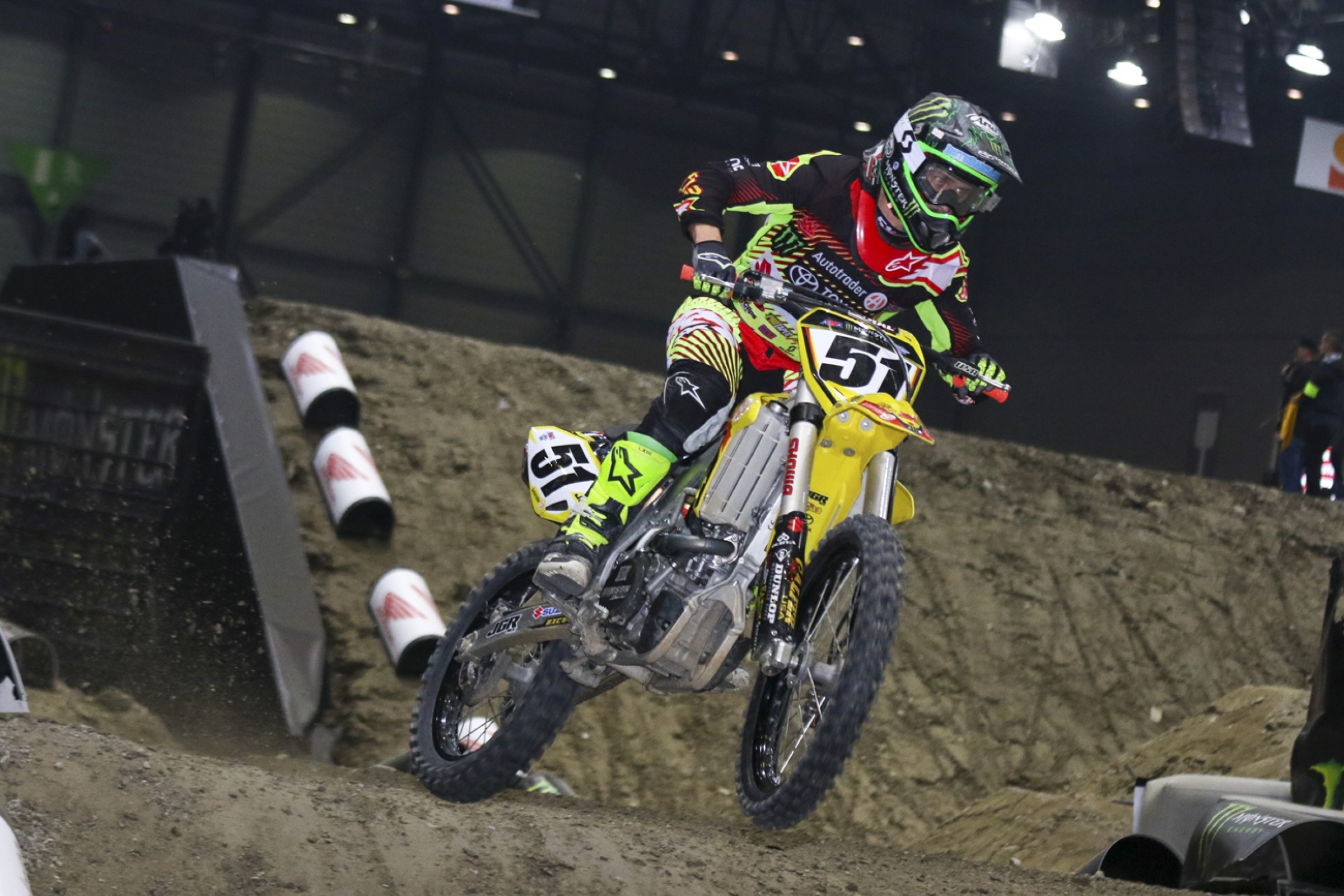 Marvin Musquin completed his strong off-season run with yet another main event win on Saturday night in Geneva, Switzerland, giving him the King Of Geneva crowd to match his King of Lille title from last month. He was also king of Red Bull Straight Rhythm. Some nice pay days for the Frenchman!
He had to work for it in Geneva, though. On night one he had to come from behind and pass all of his rivals--Justin Barcia, Justin Brayton and Malcolm Stewart--to get the win. On night two, Brayton got the holeshot and sprinted away early, and Musquin had to find his groove to reel the Honda rider in. They battled pretty hard for the number-one spot, but Marvin came out on top. Sounded like there was some good contact between them, as well.
Behind that, Malcolm Stewart and Justin Barcia had their own slam-fest for third. Check out the full race report from our friends at MXvice.com