Broc Schmelyun Named Team Manager of BLUE Buffalo/Slater Skins Yamaha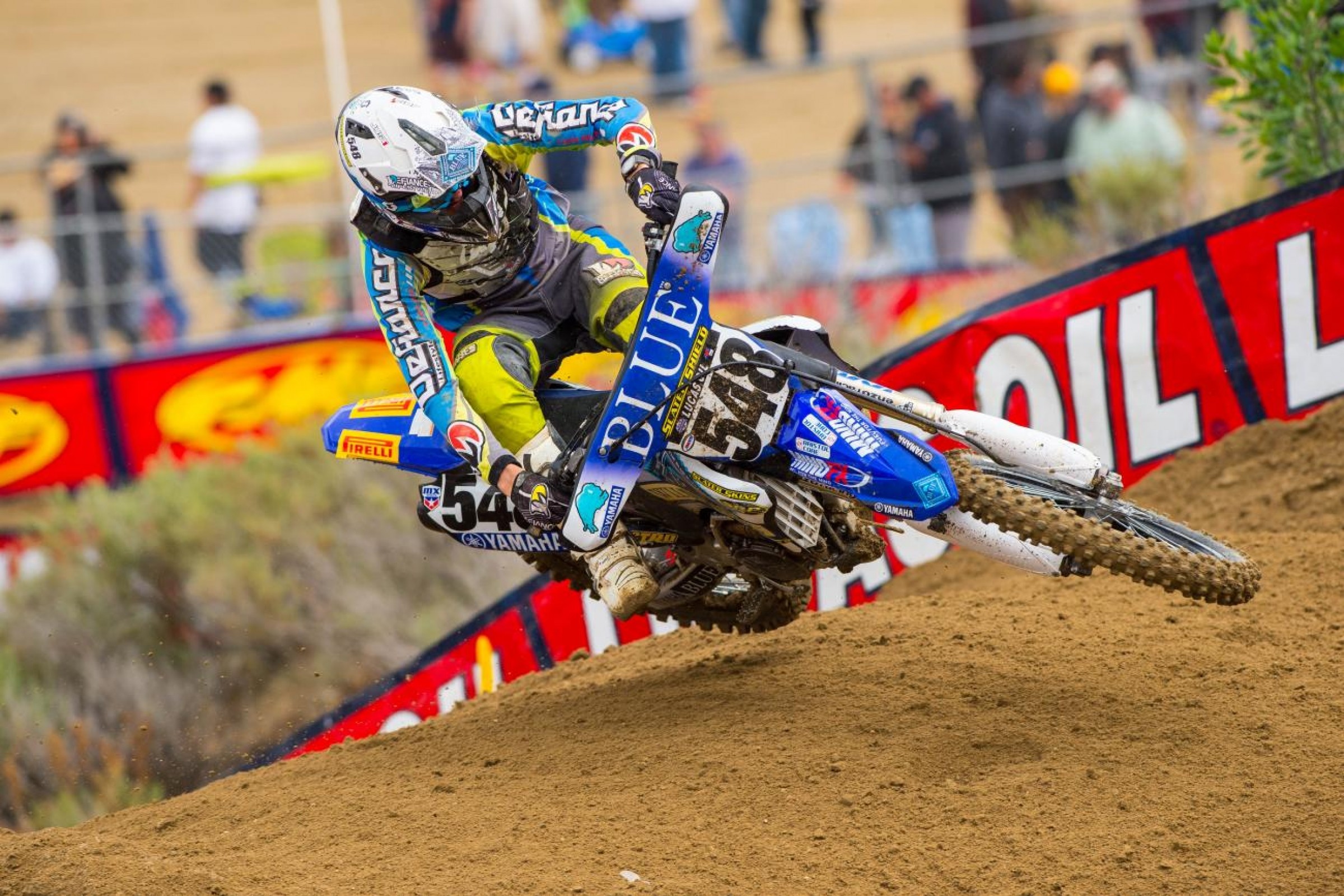 During the 2016 season, former pro Broc Schmelyun served as the unofficial team manager of the BLUE Buffalo/Slater Skins Yamaha team. That role will become permanent in 2017, the team announced today.
Schmelyun, a native of Maryland, was injured at High Point during the 2015 season while riding for the team when he lost control of his bike on the face of a jump, flying through the air without his bike before crashing down.
Schmelyun suffered a litany of injuries as a result of the crash—severe concussion, compound fracture of his left femur, broken left fibula, torn ligaments in his left ankle—but has recovered and continues to train with the team.
"I am honored to receive the position of team manager for such a great up-and-coming team," he said. "It means a lot to me that John and Tyler saw the ability to, not only manage, but also grow the team the way that I believe we can. We will continue to improve, turning heads with results and also with a great way to give sponsors signage and a ROI."
After turning pro full-time in 2012, Schmelyun spent the past two seasons with BLUE Buffalo/Slater Skins.
Team owner John Slater said he approached Schmelyun about venturing over to the business side of the team after he was injured during the 2016 season.
"After Broc got hurt in Detroit, I asked him if he would have an interest in getting into the management side of the business," said Slater. "I had been doing it and driving across the country to all the races, I needed help with things and Broc was more than happy to start his new career. Broc was able to get riders for our East Coast Supercross program and Ben LaMay for the outdoor portion of the program. This gave me time to concentrate on manufacturing and sales of the Slater Skins product line. We are all very excited with this program for 2017."
Tyler King, director of marketing, added: "I have been impressed with Broc's work ethic and business mentality during the last two years of working together. He's very 'sponsor conscious' and exudes a leadership and maturity far beyond his age. Broc did a great job with Ben LaMay and finished out the 2016 season, strong."
The team is expected to finalize deals for a two rider 250 team (one East Region, one West Region) for the 2017 Monster Energy Supercross Championship in the coming weeks.