Rekluse Partners with the Kurt Caselli Foundation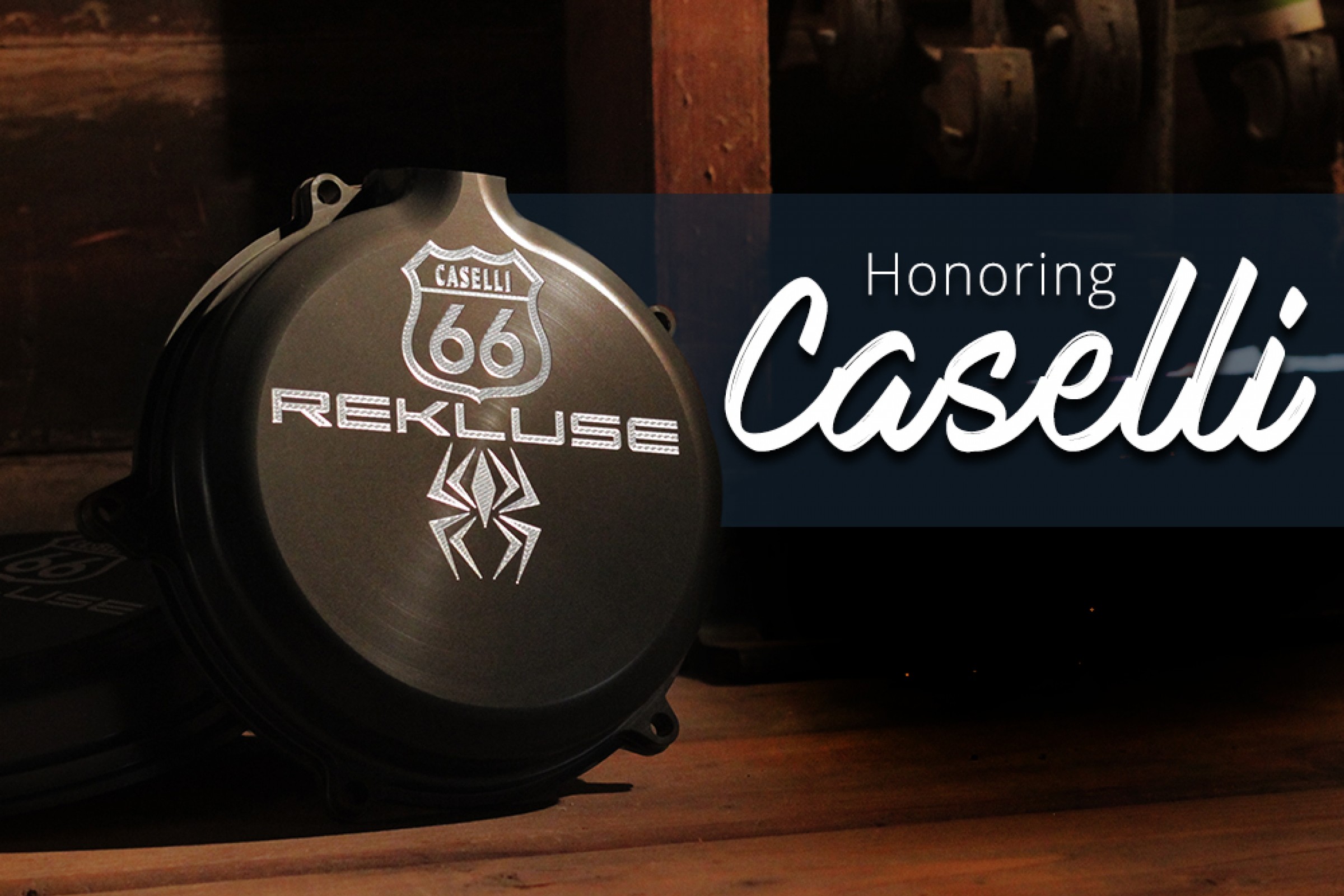 BOISE, Idaho – Rekluse Motor Sports is proud to announce the addition of a special edition Kurt Caselli "KC66" clutch cover to raise money for The Kurt Caselli Foundation.
From the sale of each cover, Rekluse will donate $125 to the foundation in honor of Kurt and his legacy. To order the cover, visit Rekluse.com or call (208) 426-0659.
Founded in 2013, the foundation focuses on the safety of riders and racers in the off-road motorcycle industry. Kurt—widely considered as one of the best off-road racers ever—tragically died in a racing accident in 2013. Kurt was a long-time friend, partner, and rider of Rekluse.
The virtually indestructible billet aluminum clutch cover will feature an engraved The Kurt Caselli Foundation "KC66" logo. The cover is available for most KTM, Husqvarna, and Husaberg dirt bike models. Additional makes and models may be made available upon request.
A true pioneer in off-road racing, Kurt pushed the envelope each and every time he threw a leg over. Fans, friends, teammates, and off-road enthusiasts marveled at his ability to float over terrain and manipulate motorcycles with ease, turning off-road racing into an art form.
Rekluse president Sean Brown said Rekluse is excited and honored to partner with the Caselli Foundation.
"Kurt was a great ambassador for our sport and an even better guy," Brown said. "His family and the foundation have done an exceptional job carrying forward his legacy. Our hope is this clutch cover will honor Kurt and his family and help further the foundation's mission."
The limited edition cover retails for $189. It is available for order now and will begin shipping immediately.
For more information about The Kurt Caselli Foundation, click here.