Traders Racing Kawasaki Adds Luke Renzland; Nick Gaines Returns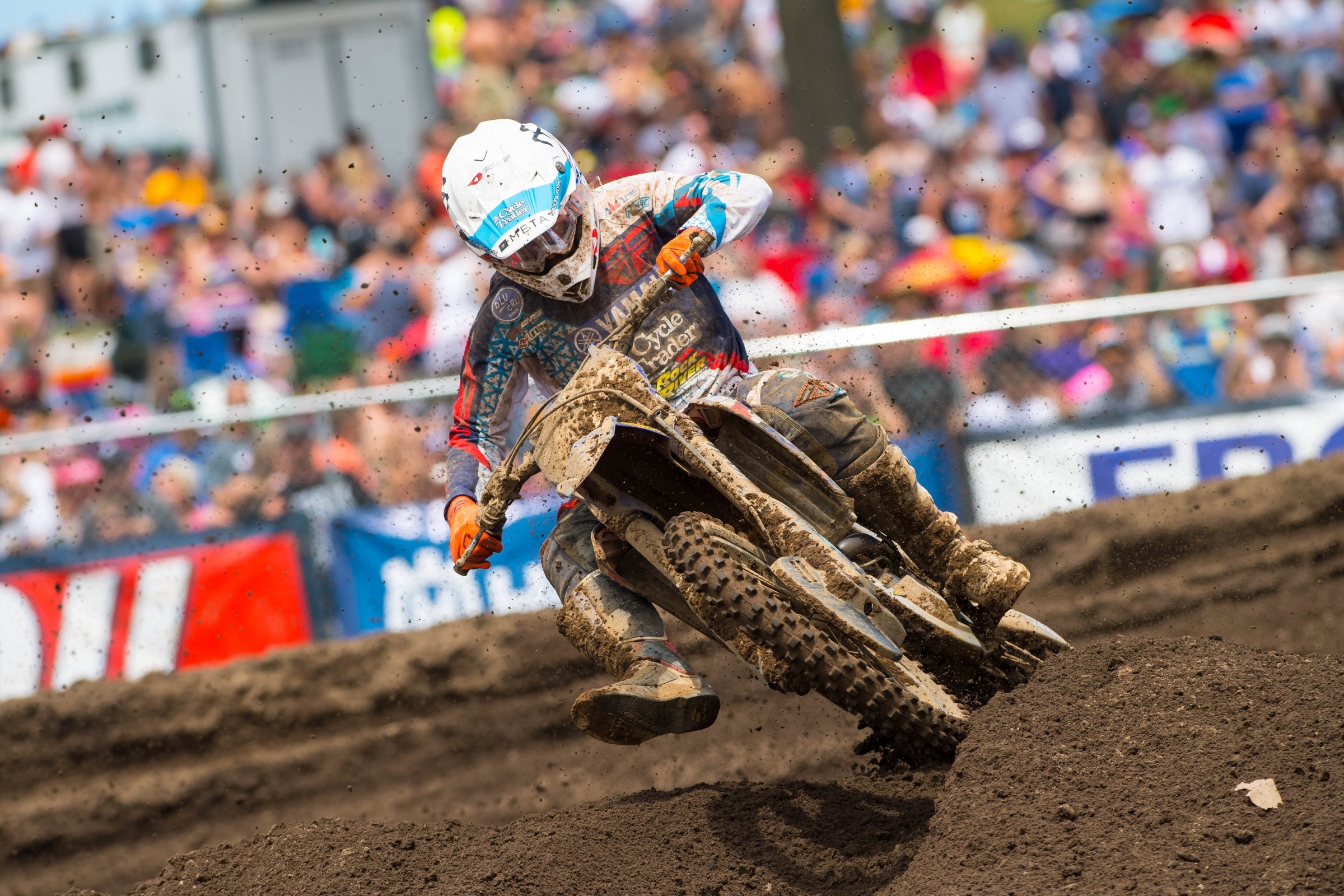 Traders Racing Kawasaki announced today that they will field a two-rider team for the 2017 season and contest the Monster Energy Supercross 250SX East Region and the Lucas Oil Pro Motocross Championship.
Following two years with CycleTrader.com/Rock River Yamaha, Luke Renzland has signed with Traders for 2017. The New Jersey native missed much of 2016 due to injury, and finished 18th in 250MX.
"We are proud to have Luke on board the Traders Racing family for the 2017 SX and MX season," said team manager Kenny Day. "Luke is a great guy and after watching him these past two years, we have been impressed with Luke's passion and determination to be the best. We are proud to have him as part of our family, and looking forward to sharing in his achievements."
In a recent interview with Racer X, Renzland told us it was hard to miss so much time early in the season.
"It's really hard to find yourself in a bad place in the middle of the season. You don't have anytime to correct anything. You go home and you ride three days and you're back at the race the next weekend."
"I am really excited to get the opportunity to work with the Traders Racing team for the 2017 season," he added in a team statement. "My body has healed and I have been working very hard this off-season to be 100 percent ready for the upcoming year. With the staff that they have in place, it feels like it will be easy for me to build a strong bond with this team, and from what I can tell from my first couple of days on the bike, I believe the stage has been set for me to have a breakout season. This team has a great energy, and they are determined to help me achieve my goals."
The team has also announced they'll bring back Nick Gaines for a third season with the team. The Georgia native missed all of supercross last year after breaking his femur in a practice crash.
"My season did not start the way I thought it would, that's for sure. But the team believed in me, that meant so much to me," he said in a team statement. "I have a lot to prove to myself and to show the team that together we can do this. It will be great to have Luke on the team; we have a great friendship that goes back to our minicycle days."
"We are confident that both riders will achieve their personal best this year. They have gained valuable experience over the past couple of seasons, and their growth both on and off the track is evident," said director of racing Skip Norfolk. "The 250 class demands the best efforts from everyone involved. We have no doubt that both Nick and Luke are up to that challenge."