Cooper Webb Out for Monster Energy Cup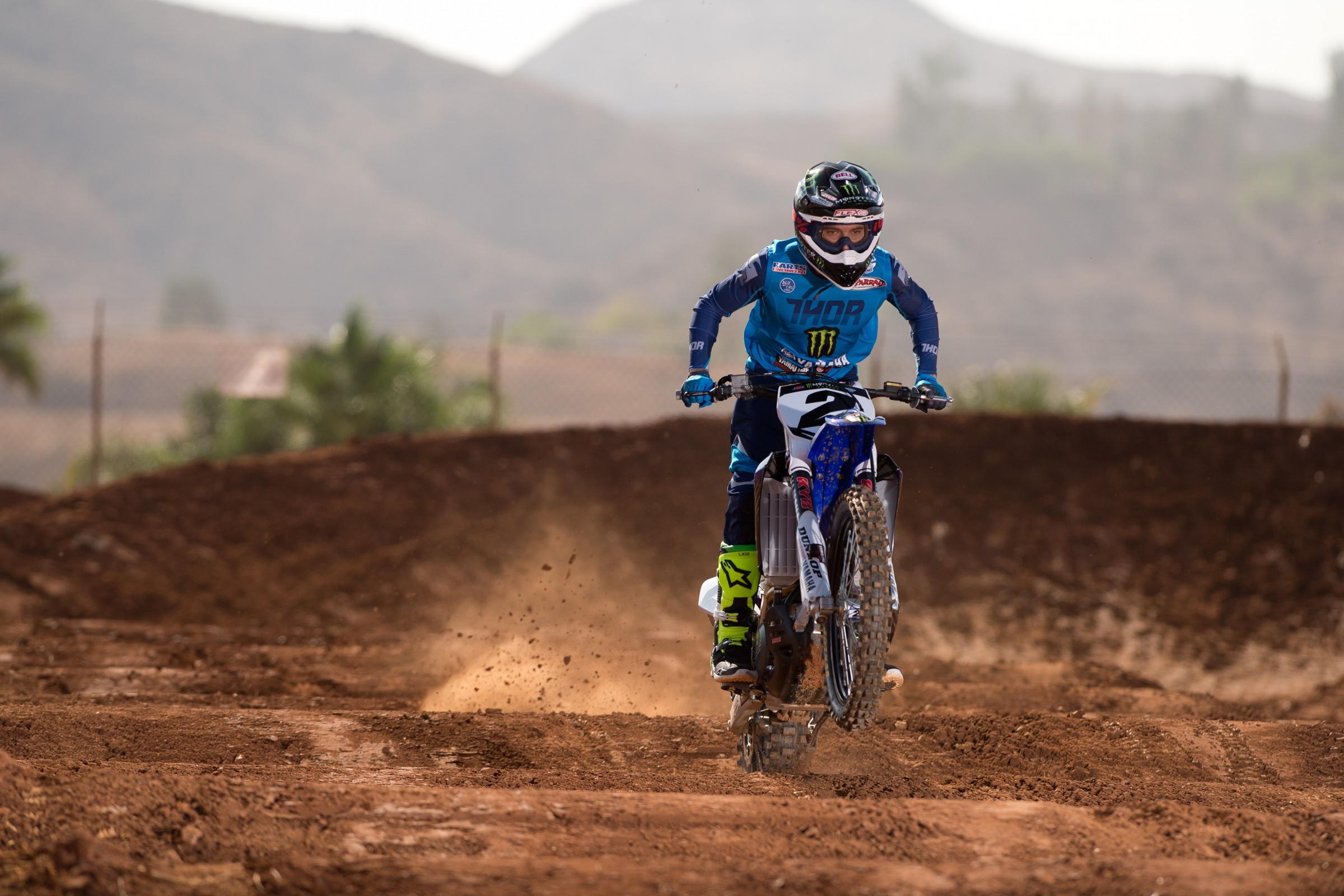 Las Vegas, NV
Monster Energy Cup
Monster Energy Cup
This was expected, but Yamaha made it official today: Cooper Webb will not race at the Monster Energy Cup this weekend in Las Vegas, Nevada.
According to the official release from Yamaha, Webb and the team made the decision to miss the event to allow injuries sustained during the 2016 Lucas Oil Pro Motocross season to fully heal. Webb will be in attendance to sign autographs.
"This wasn't an easy decision for Cooper or the team to make," Keith McCarty, motorsports racing division manager for Yamaha Motor Corporation, U.S.A., said. "He is very excited to get his 450 career started, and we're all just as excited as he is. He's been doing a lot of riding during this off-season, and back in the shop, we've been preparing his bike, and it's ready to go. But, this is the right decision for him and his racing career. Cooper's hand is not quite 100 percent yet, and he wants to be at his best when he swings a leg over his #2 Yamaha YZ450F. We're glad that he'll be in attendance at this weekend's Monster Energy Cup, even though he won't be riding. We know the fans will be excited to see him."
"I am so disappointed that I won't be racing in Las Vegas," said Webb. "This was one of the toughest racing decisions I've had to make so far in my racing career but, as Keith said, it's the right decision to make. And, while I cannot wait to race that beautiful #2 YZ450F for the first time, I definitely want to be 100 percent. I'm not there yet, but I will be for the start of the 2017 supercross season. I'll be in Vegas this weekend, for sure, even though I won't be riding. I'm looking forward to seeing everyone there."
Webb's Monster Energy/Yamalube/Chaparral/Yamaha Financial Services/Yamaha Factory teammate, Chad Reed, will race.