JGR to Suzuki?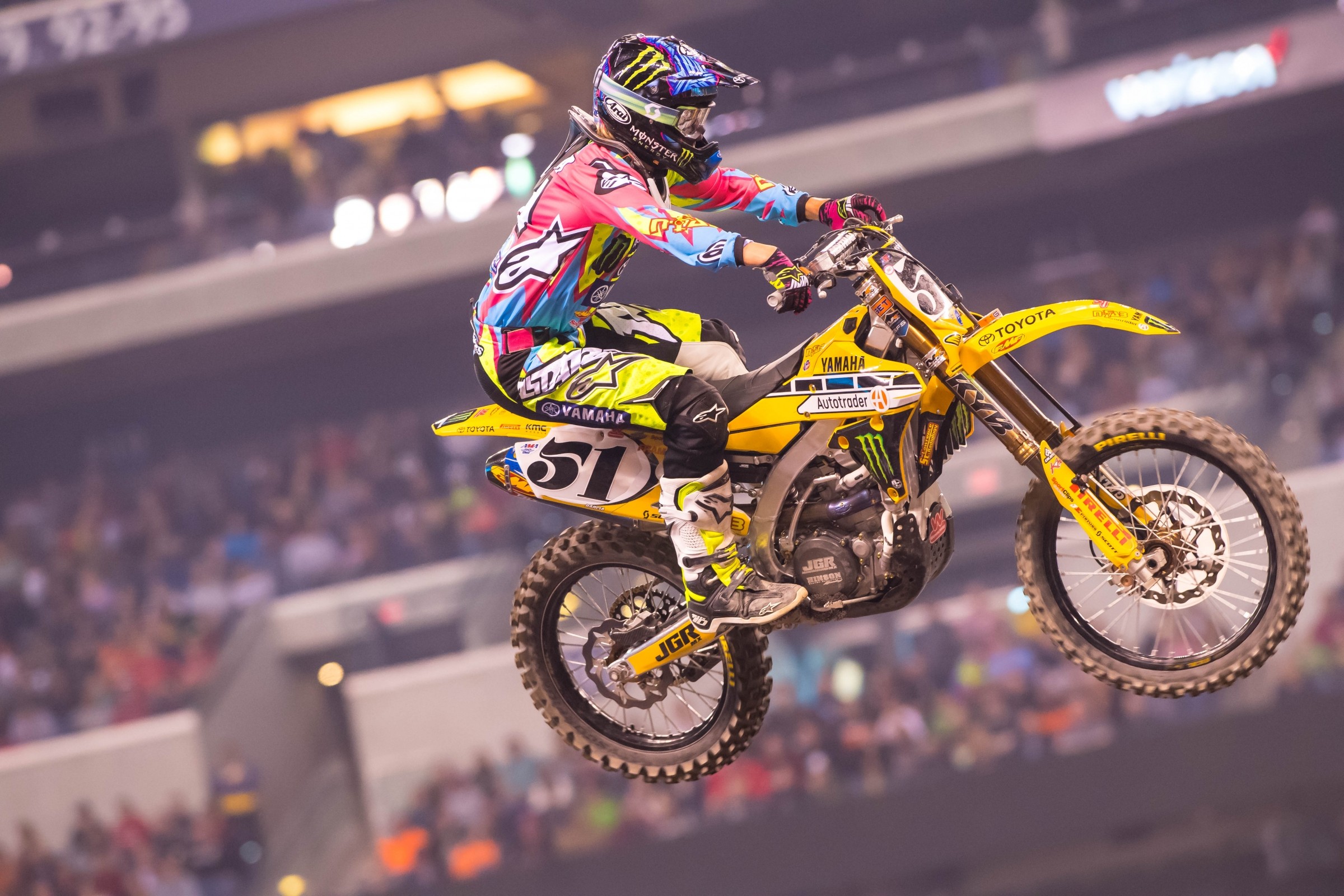 Last week, our own Steve Matthes reported on his @pulpmx Twitter account, and then later in our Friday Racerhead column, that the Joe Gibbs Racing MX team might be switching from long-time partner, Yamaha, to Suzuki for 2017. News continues to indicate this will be true, as today Yamaha announced Justin Barcia will no longer be part of the Yamaha team at this weekend's SMX Riders' Cup in Germany "due to a conflict with team contracts."
JGR's Yamaha deal ended at the end of this 2016 season, and the team was definitely interested in at least shopping around. Although Yamaha has ramped up its own 450 factory effort again for 2016 (with Chad Reed in Monster Energy Supercross) and further bolstered it for 2017 with the big-dollar signing of Cooper Webb, we've heard that Yamaha still made an offer for JGR to remain on blue. We still expected the team to stay on Yamaha when the dust settled, but this Suzuki deal, while still not officially announced, appears close to happening. Meanwhile JGR's deal with Yamaha has now expired without re-signing.
If this Suzuki deal does end up happening, it will move the current JGR team riders, such as Barcia, over to RM-Z450s for the upcoming season. It could be a shrewd move for Suzuki, which has shuttered the Yoshimura/Suzuki factory effort and made the RCH Suzuki team the sole full-factory team. JGR's effort will not supplant RCH, as RCH will remain the official full-factory team if JGR does switch. The JGR deal would at least bolster Suzuki's efforts and get more bikes out on the track.
This would be a rare brand switch for this level of satellite team. We might find out in 2017 if the grass is greener in yellow.