Watch Loretta's Highlights on NBCSN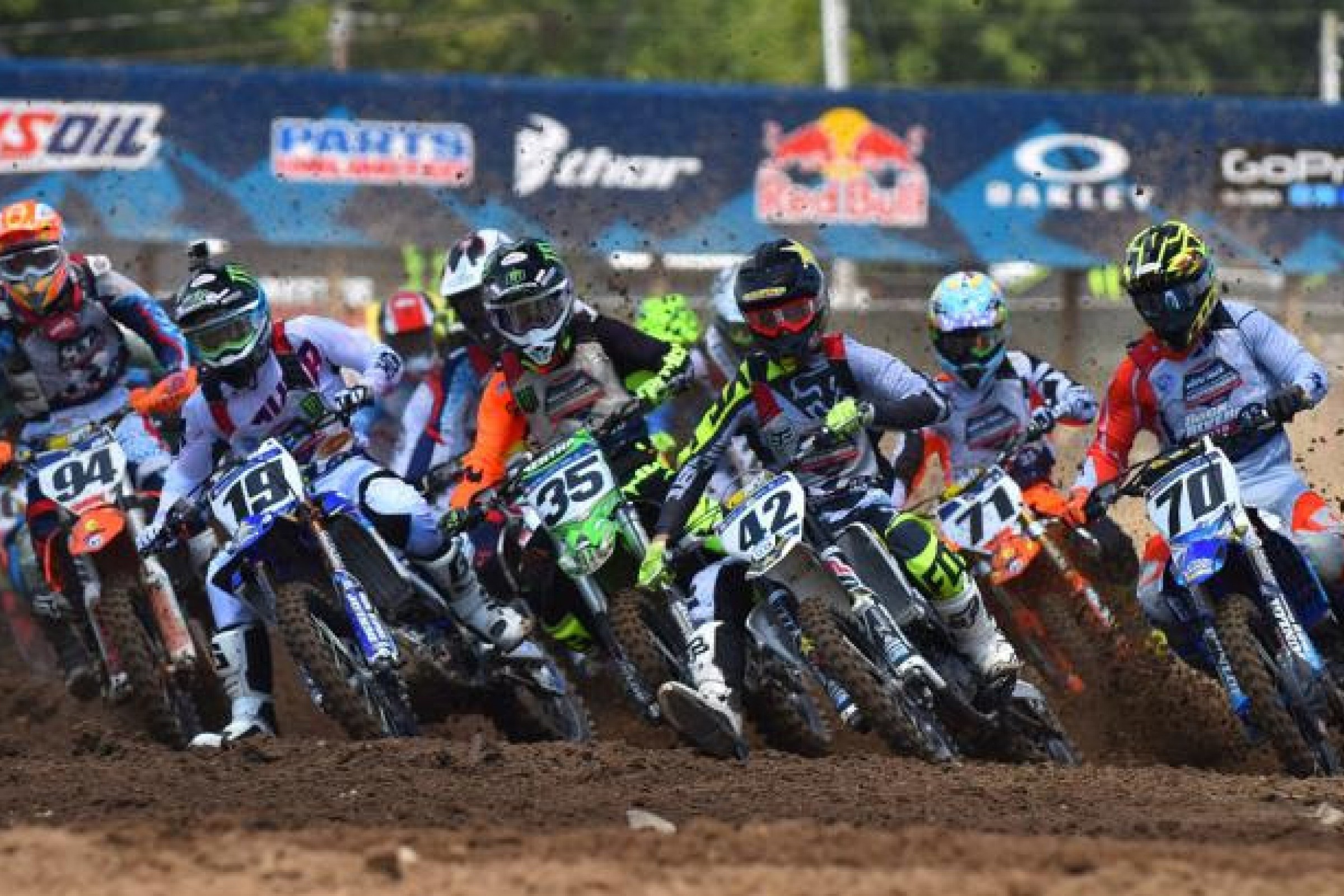 MORGANTOWN, W.Va - After a successful 35th annual event at the historic Loretta Lynn Ranch in Hurricane Mills, Tennessee, MX Sports is pleased to announce that NBC Sports Network (NBCSN) will broadcast two highlight shows featuring the 2016 Rocky Mountain ATV/MC AMA Amateur National Motocross Championship, presented by AMSOIL. Focusing on the event that took place August 1-6, race fans will be able to better understand the level of dedication and hard work that goes into competing at the pinnacle of amateur motocross.
The first feature show will air this Sunday, October 9, at 5:30 p.m. EST. While this year marks the 12th year of the AMA Amateur National being featured on cable television, the show will honor the 35th annual event. An interview with Bradley Taft will ultimately result in the crowning of his 250 A National Championship. Seven-time Loretta Lynn class champion, Tim Ferry makes his way back to the Ranch as he discusses the new generation of racing, and more specifically how his son Evan is following in his racing footsteps.
Just one week later, Sunday, October 16, at 5:30 p.m. EST fans will be treated to highlights from all three Open Pro Sport motos in addition to the crowing of the champion and AMA Horizon Award winner Chase Sexton. The show will also include a story on Women All-Star (16+) division and Hannah Hodges, in addition to a special feature on Austin Stroupe's battle to return to compete at a top level.
"Every year we look forward to watching the Loretta Lynn Program on NBCSN," said MX Sports Director Tim Cotter. "With the race season winding down, it's the perfect opportunity to relive the memories of this year's AMA Amateur National, all while getting excited for the upcoming year. This exposure is priceless for the event and the athletes that participate in it."
Racer TV provided over 40 hours of live streaming coverage at this year's event, which featured at least one moto from each respective class. To watch the archived videos please click HERE.
The 2016 AMA Amateur National Motocross Championship will return to the legendary Loretta Lynn Ranch July 31 - August 5, 2017. Complete results from the 2016 National Championship can be found HERE.
For more information on the world's largest and most prestigious amateur national motocross championship visit the event official website at www.mxsports.com or call (304) 284-0084. Also follow the Facebook, Twitter and Instagram accounts for exclusive content and to catch the latest news.