Official: Trey Canard Signs with Red Bull KTM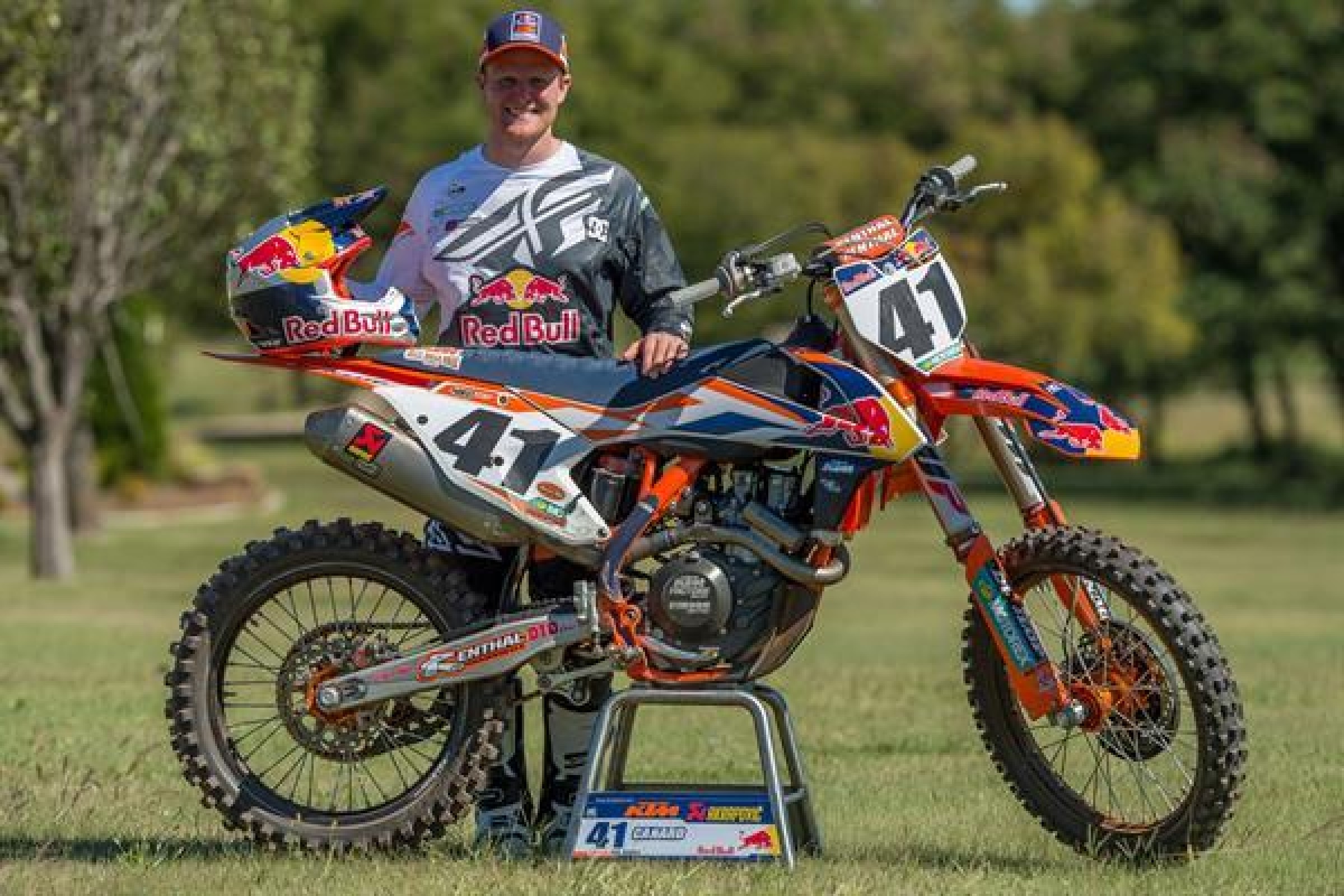 It's now October so news is starting to drop on new riders in new places for next season. One piece of news we've been hearing about for months, but has only now been confirmed, is Trey Canard moving from Honda HRC to Red Bull KTM. Canard will take Dean Wilson's old spot as 450SX and 450MX teammate to Ryan Dungey and Marvin Musquin. KTM announced the deal today in a press release.
"I'm extremely excited to join the Red Bull KTM Factory Racing Team," said Canard in a team statement. "It's a fresh start for me and I'm hopeful that I can make the most of this great opportunity. I'm excited to work with all the crew at KTM as they have proven to be a championship-winning team. I'm grateful for this opportunity and I will do my very best to make the most of it."
We all know the story on Canard. He's fast and capable but, like Wilson, injuries have been an issue. Trey is one of the few riders who has won 450SX main events and a 450MX National—not to mention a 250SX and 250MX Championship—but he's also missed nearly 45 percent of his scheduled races since moving to the 450 class full-time in 2011. This year was a bit of a down one for Canard, as he made 15 of 17 450SX races but was unable to grab a podium. However, he won two races as recently as 2015. If he's healthy and adapts to the KTM well, he can contend.
"We are excited to add Trey to our rider lineup for the upcoming SX and MX seasons," said Roger De Coster, the Red Bull KTM Team Manager. "Trey is a great guy and I think his dedication to wanting to be the best he can be, coupled with his personality, is a good fit for our team. Trey has always shown a lot of talent and speed in the 450 class. Our goal is to help him fine-tune his skills and give him the additional guidance to win on the KTM 450 SX-F Factory Edition."
With the move to KTM, Canard and Honda end one of the longest-running partnerships the sport has seen, as Trey started with the GEICO Honda squad in the final year of his amateur career in 2007. Rare is it that a rider/brand combo hangs in for ten seasons, and as a result of the relationship, when his time there did come to an end, Honda and Trey held a celebration party together at the Ironman National finale in August. Honda also produced a Canard highlight video celebrating the time together.
Now he's onto a new brand, one that has won the last two Monster Energy AMA Supercross Championships. We'll see how the new combo looks, most likely with a debut at the Monster Energy Cup, a race Canard nearly swept for a million-dollar bonus in 2014.