Russell Looks to Clinch Championship in Ohio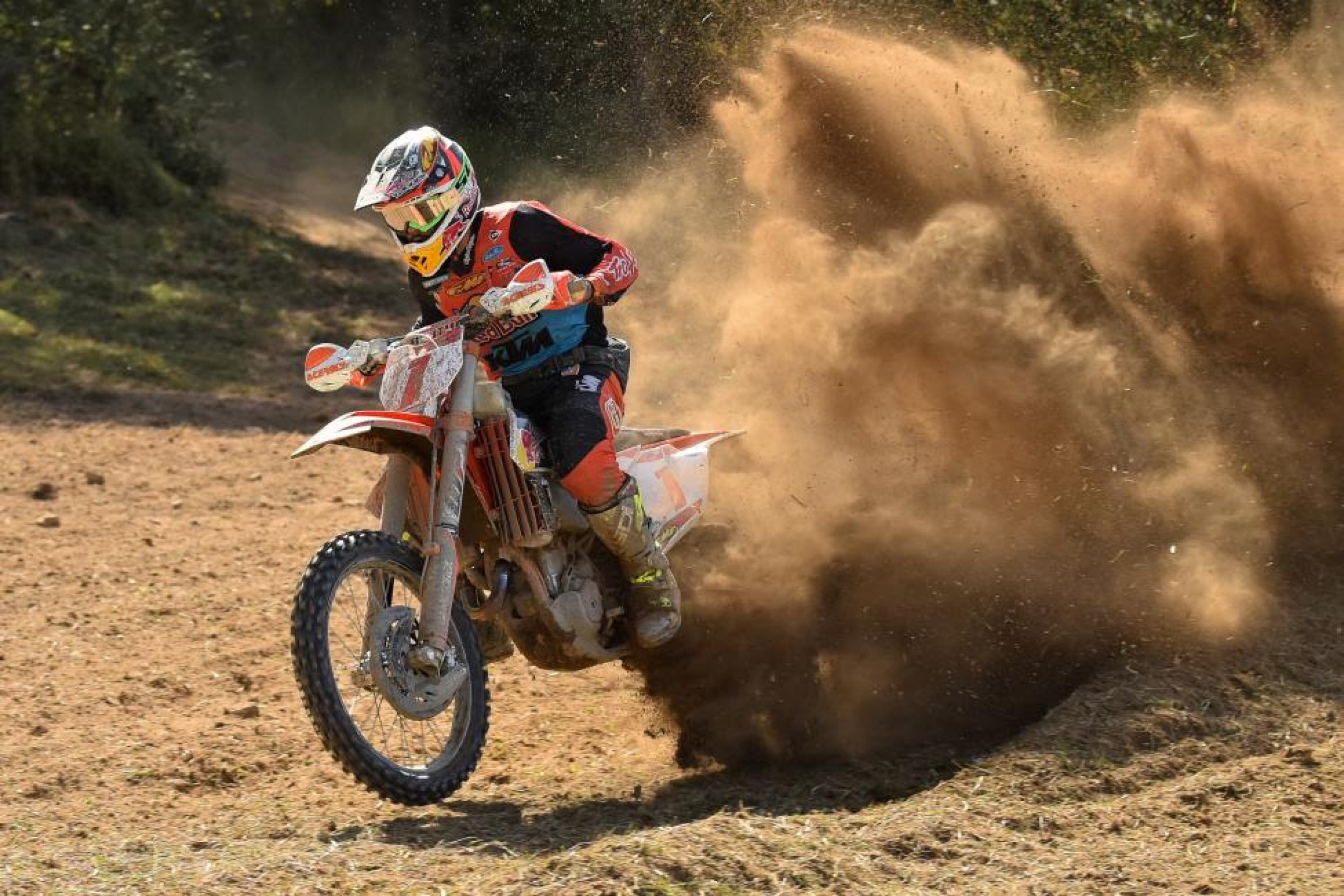 MORGANTOWN, W.Va - The 2016 AMSOIL Grand National Cross Country (GNCC) Series packs up and heads to St. Clairsville, Ohio this weekend, October 1 and 2, for the Polaris Ace Powerline Park GNCC. FMF/KTM Factory Racing's Kailub Russell will have his eyes set on the overall win this Sunday, in addition to the opportunity to wrap up his fourth-straight National Championship.
K. Russell moves into the twelfth round of the season with a 50-point gap on his closest competition in the points standings. If all things go well K. Russell will have the opportunity to secure the 2016 National Championship this Sunday, and while much of the focus will be on K. Russell a whole field of pro riders will be looking to steal the spotlight from the defending champion.
The only rider who has been able to top K. Russell is Rockstar Energy Husqvarna Factory Racing/Bel-Ray's Josh Strang. Strang will be fighting off an acute injury this weekend, but will still remain a contender for the top spot of the box.
Rocky Mountain ATV*MC/KR4 Arrive-N-Ride Team's Thad Duvall is known for his ability to excel in the rough and muddy conditions that the Powerline Park GNCC is known for. With a second and third overall thus far, the only thing Duvall is lacking is an overall win which he will aim to add to his resume this weekend.
SRT/KTM/Kenda Tires' Cory Buttrick's breakout ride this past weekend may serve as the perfect opportunity for the Ohio native to earn his first career pro podium. Buttrick was able to lead the first lap of the seven-lap race where he fended off the pressure coming from K. Russell. Perhaps this will provide Buttrick with the confidence boost needed to produce a podium finish this Saturday.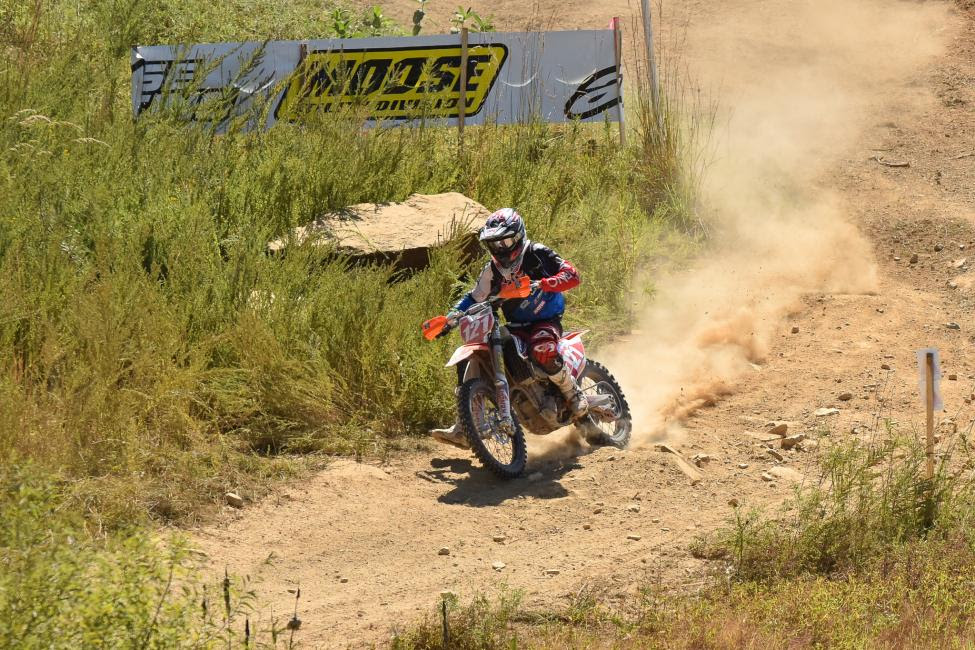 Another rider to keep an eye out for this weekend is MCS Racing Suzuki/Obermeyer/Kenda/MX Tech/Fly Racing's Ricky Russell who comes into this round fresh off his third place overall podium at the Mountaineer Run GNCC last weekend. R. Russell's success brought his team their first ever podium and he will aim to repeat his success this Saturday.
After narrowly missing the podium at the last two rounds, SRT/KTM/Kenda Tires-backed Steward Baylor Jr. will be aiming to put it all together this weekend to earn his second podium of the year. After returning from summer break S. Baylor Jr. has shown he has what it takes to be a player in the final results.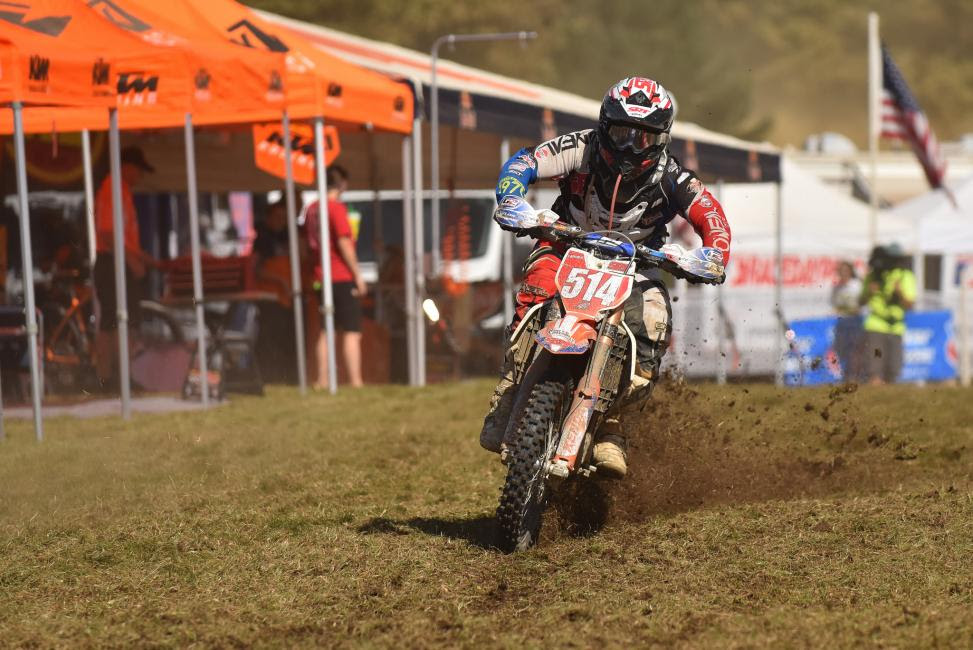 Westfield Powersports KTM Presented by Moose Racing's Jordan Ashburn and N-Fab/AmPro Yamaha's Grant Baylor have struggled to find their grove at the past two rounds. Both Ashburn and G. Baylor head into this weekend with hopes of turning around their results for the better.
The XC2 Pro Lites championship is also coming to a close where JCR Honda/Lucas Oil/Maxxis/FLY Racing's Trevor Bollinger remains in control of the points standings by 43 points, but the GNCC Racing fans may see a different face on the box this weekend. Trail Jesters Racing's Benjamin Kelley has been on the verge of a podium finish the last two rounds along with RPM/KTM's Mike Witkowski. Coastal Racing/Husqvarna/MSR teammates Craig Delong and Layne Michael will also be threats when it comes to the class win and possibly even the overall podium. Josh Toth has shown great improvement since joining the AmPro/N-Fab Yamaha team and will also be battling it out for the lead this Saturday.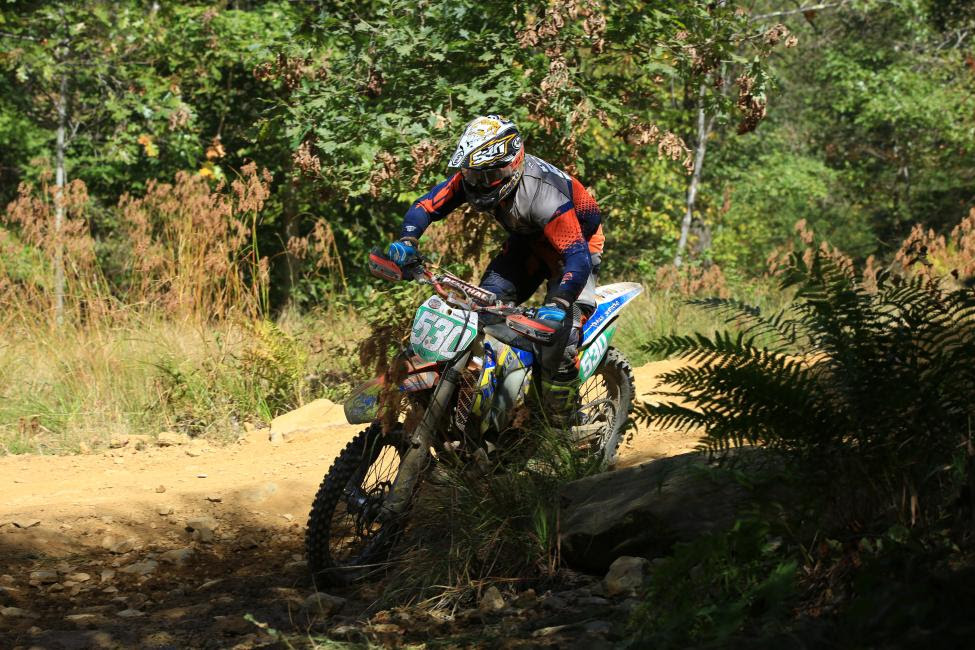 Sunday's race schedule is as follows: youth bike racing begins at 8 a.m., followed by amateurs and women at 10 a.m. and pros and top amateurs at 1 p.m. Adult (12+) gate admission is $20 for the full weekend and $10 for kids (6-11), with kids five and under free. Gate admission includes pro pit access and pro autographs at no additional charge.
Local racers are invited to compete at this event, as GNCC Racing offers classes for riders of all skill and experience levels. The amateur race entry fee is $40 and riders can sign up at the track. To learn more about GNCC Racing, please refer to the GNCC 101 webpage.
Local racers expected to compete this Sunday will be: Noah Stewart (200 C Schoolboy), Kenny Francis (Super Vet C 35+), Neil Cowden (Vet C 30+), Chris Douglas (XC1 Pro), Michael Pillar (Open A), Tyler Soriano (Open A), Cope Beckert (4-Stroke A Lites) and Grant Lehman (Open B).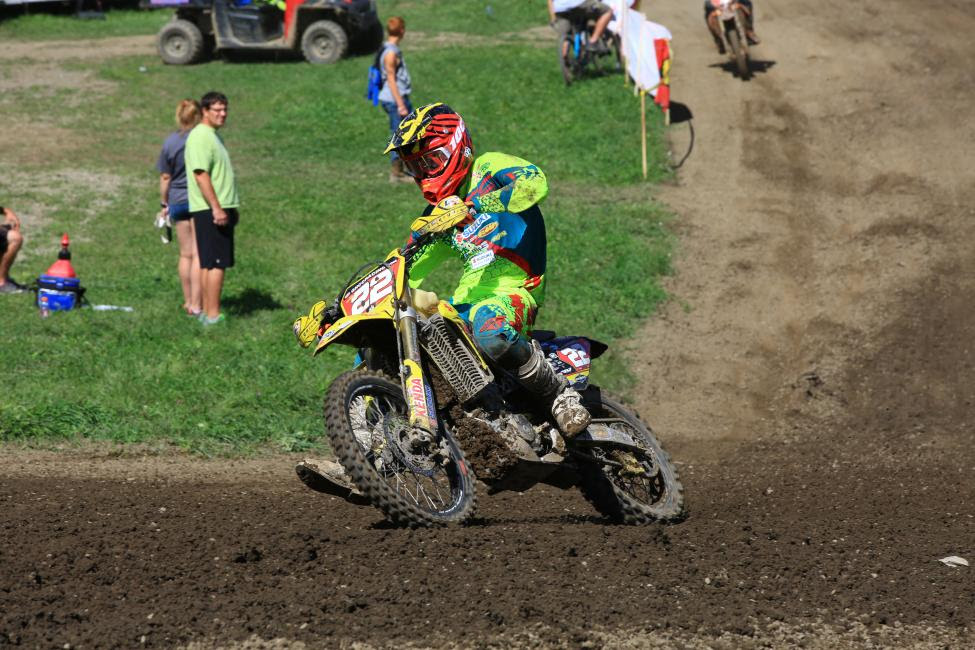 For a complete schedule of the weekend's activities, please visit the Polaris Ace Powerline Park GNCC event page on the series website by clicking HERE. A highlight show featuring the event will air on NBC Sports Network on Saturday, December 10, at 2:30 p.m.
Tune in to RacerTV.com on Sunday at 1 p.m. EST to catch live streaming of the Pro Bike race. For more information on GNCC LIVE visit www.racertv.com.
For more information on the series, visit the official website at www.gnccracing.com or call (304) 284-0084. Join the conversation on the series Facebook page, follow us on Twitter and Instagram, and be sure to always hashtag #GNCC.
Previous Round Results and Points Standings
Rocky Mountain ATV/MC Mountaineer Run GNCC
Masontown, West Virginia
Round 11 of 13
Sunday, September 25
XC1 Pro Event Results
Kailub Russell (KTM)
Thad Duvall (HSQ)
Ricky Russell (SUZ)
Steward Baylor Jr. (KTM)
Jordan Ashburn (KTM)
Cory Buttrick (KTM)
Josh Strang (HSQ)
Johnny Aubert (BET)
Ryan Sipes (HSQ)
Chris Bach (HON)
*Overall National Championship Standings
Kailub Russell (286)
Josh Strang (236)
Trevor Bollinger (155)
Jordan Ashburn (143)
Steward Baylor Jr. (134)
Thad Duvall (130)
Craig Delong (127)
Ricky Russell (120)
Grant Baylor (117)
Chris Bach (105)
*Indicates that the Overall National Championship Standings will determine the 2016 National Champion.
XC2 Pro Lites Event Results
Trevor Bollinger (HON)
Layne Michael (HSQ)
Josh Toth (YAM)
Benjamin Kelley (KTM)
Michael Witkowski (KTM)
Craig Delong (HSQ)
Vance Francis (HON)
Austin Lee (YAM)
Samuel Evans (YAM)
Zack Hayes (KTM)
XC2 Pro Lites Series Standings
Trevor Bollinger (276)
Craig Delong (233)
Layne Michael (205)
Benjamin Kelley (166)
Jesse Groemm (158)
Joshua Toth (156)
Vance Francis (122)
Samuel Evans (119)
Michael Witkowski (111)
Zack Hayes (105)