Glen Helen Won't Host the 2017 MXoN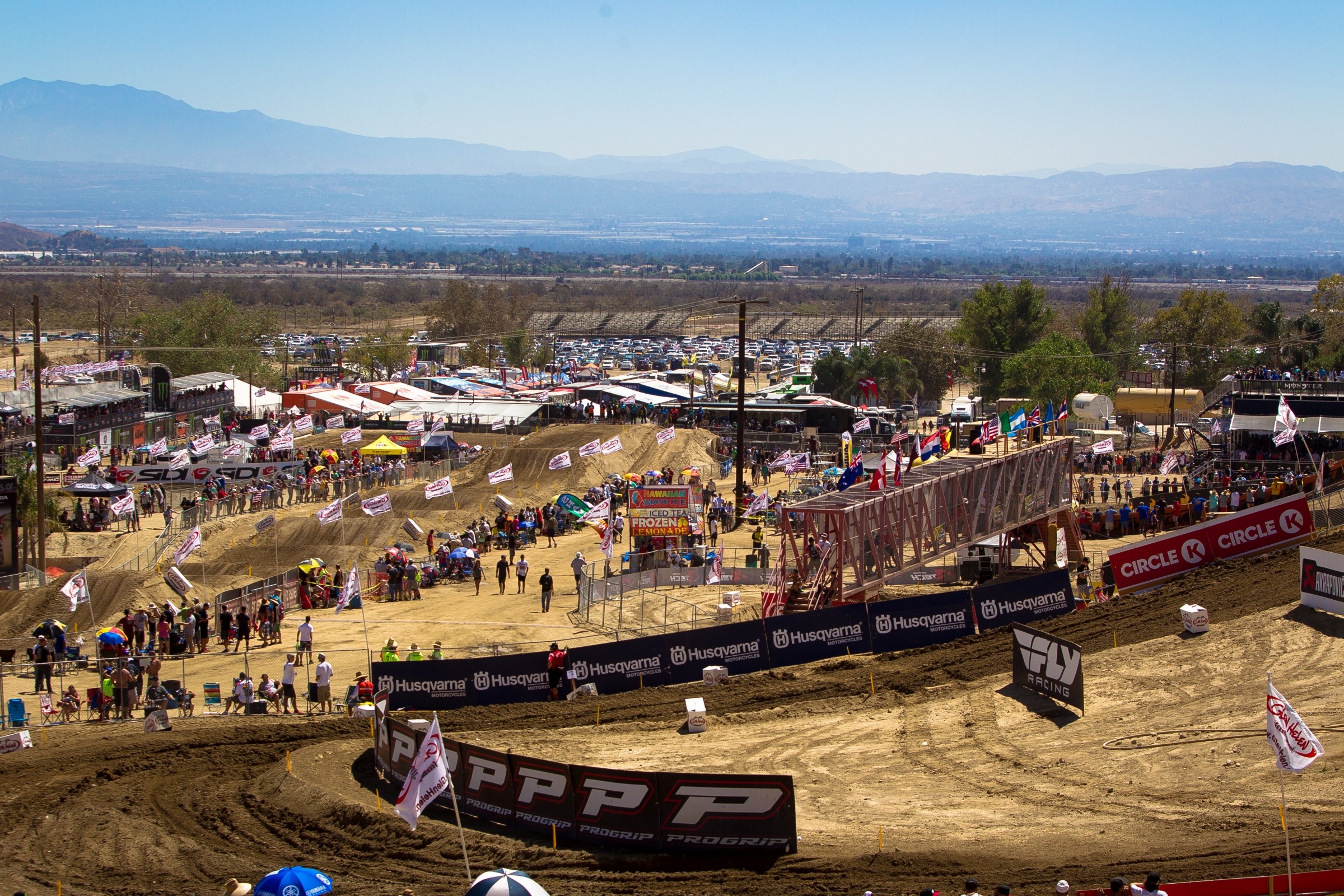 Winchester, United Kingdom
Motocross of Nations
Motocross of Nations
After American motocross fans were left smarting after a bitter loss at the Motocross of Nations, there was some solace knowing the race was coming back to the U.S. in 2017 with Glen Helen Raceway's scheduled running of the race in California.
This afternoon, some shocking news dropped: the race is no longer coming to Glen Helen (and from what we hear, it's not heading to a different track in the U.S., but probably back to Europe).
The press release announcing the news cites low fan attendance for the last two MXGP events at Glen Helen as the reason for not hosting the 'Nations there in 2017. Indeed, the crowd looked pretty small at the 2015 and 2016 GPs in San Bernardino, but the Youthstream PR after the event two weeks ago optimistically claimed an attendance of 27,000. That's either not enough, or just completely untrue.
The full press release from Youthstream today is below. We'll continue to follow the story to find out where the race will go to instead for 2017.
(Principality of Monaco), 27 September 2016 - Mr. Giuseppe Luongo, Youthstream President, and Mr. Bud Felkamp, President of the Glen Helen Raceway, had a meeting at the Monster Energy FIM Motocross of Nations in Maggiora and in common agreement they have decided to not organize the Monster Energy FIM Motocross of Nations in Glen Helen in 2017.
Glen Helen Raceway and Youthstream have worked in close cooperation over the last 2 years and both entities have invested serious funds for the organization of the MXGP of USA but despite the quality of the organization, the excellent racing and the massive media coverage the fan attendance was much lower than expected and also much lower than what this event deserves.
For such a prestigious event which deserves and needs an outstanding fan participation the risk is too high, and this is the main reason why it has been decided in common agreement to not organize the Monster Energy FIM Motocross of Nations in 2017 in Glen Helen. If the situation changes in the future both parties would be keen to work together