Russell, Strang Continue Quest for Title at Mountaineer Run GNCC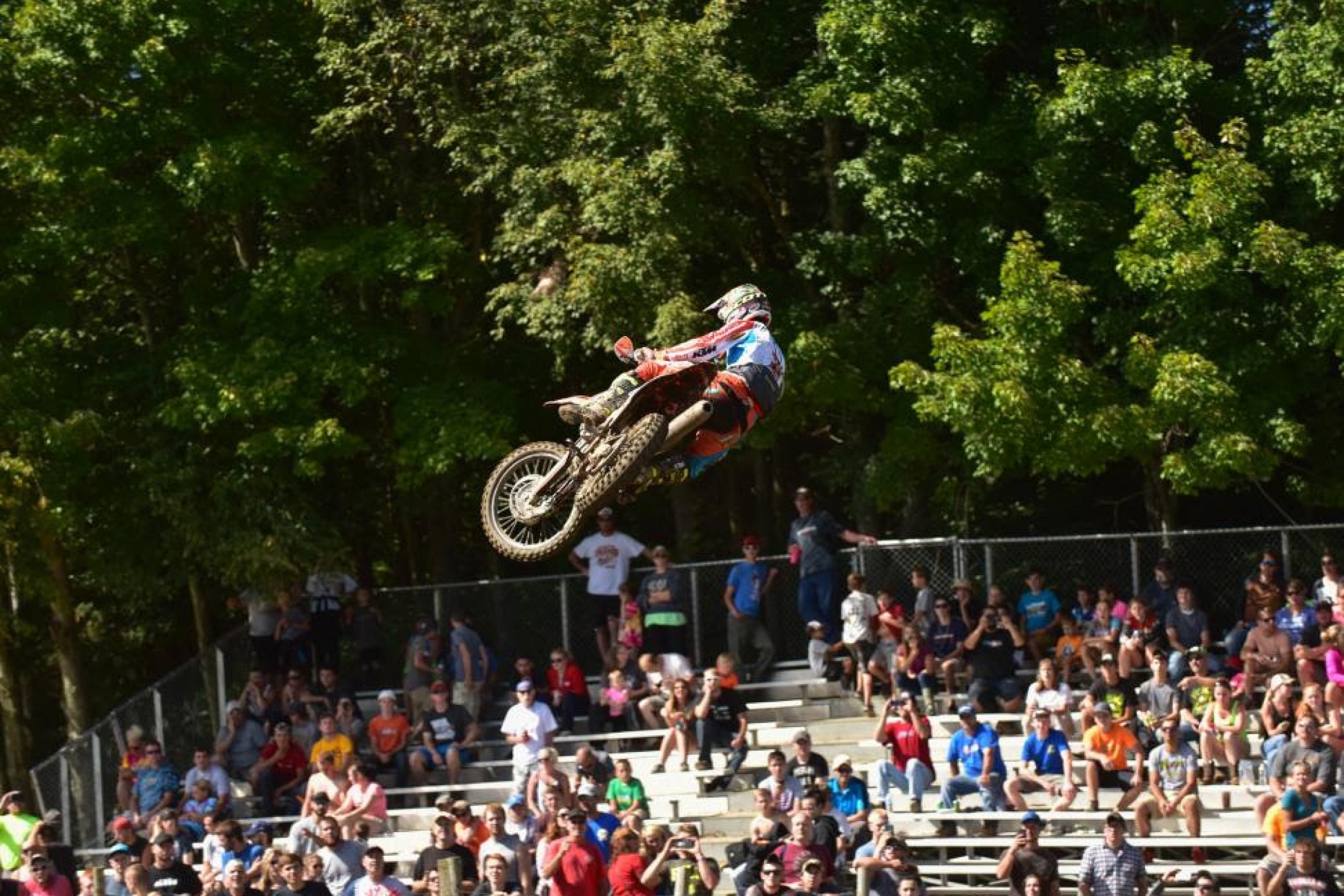 MORGANTOWN, W.Va - FMF/KTM Factory Racing's Kailub Russell heads into the fifth annual Rocky Mountain ATV/MC Mountaineer Run GNCC with command of the National Championship standings, but Rockstar Energy Husqvarna Factory Racing/Bel-Ray's Josh Strang still has his eyes set on the title as well. The battle is set to continue this weekend, September 24 and 25, at Marvin's Mountain Top in Masontown, West Virginia.
Russell and Strang are the only two riders with overall wins credited to them this season, but with the season coming to a close, the racing intensity is at an all-time high. Strang knows in order to stop the three-time defending champion that he will have to put in the work. After falling just short of the win at the last round, Strang has had two weeks to test and train. Both Russell and Strang have experienced what it is like to be on top, and they both want to feel that again. This weekend will add another chapter to the 13-round chase for the 2016 National Championship.
Heading into this weekend ranked fourth overall is Westfield Powersports KTM Presented by Moose Racing's Jordan Ashburn. The KTM-mounted rider faced difficulties in New York, but is eager to change that this weekend. After nearly a full year on his new bike under his belt, Ashburn has proven that he can be a frontrunner and will be fighting for the win this weekend.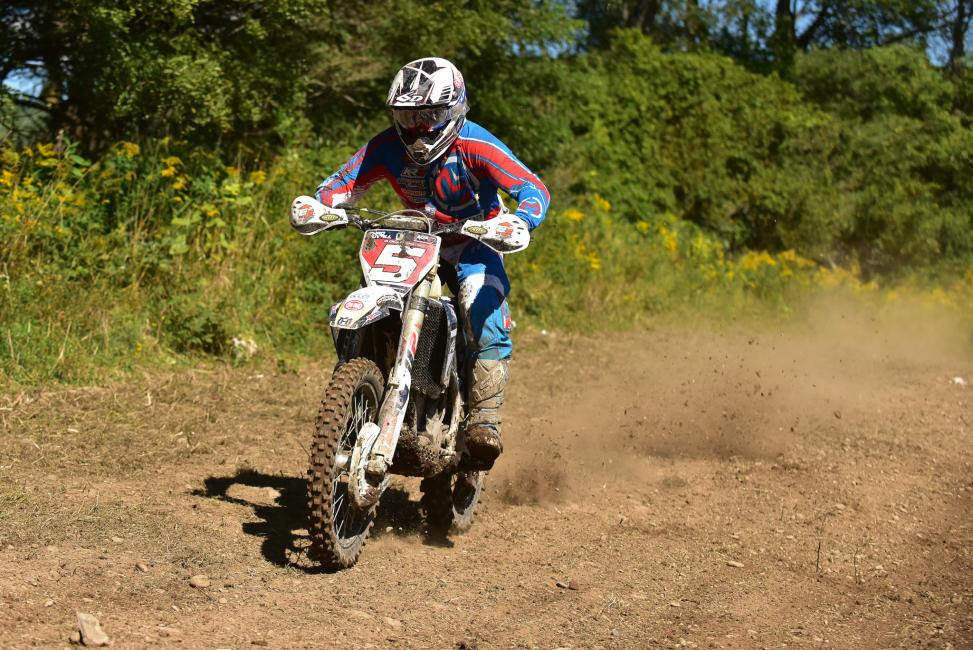 Rocky Mountain ATV*MC/KR4 Arrive-N-Ride Team's Thad Duvall has experienced a season full of ups-and-downs, but one thing is for sure, Duvall always puts in a good ride at his hometown rounds. The West Virginia native comes into this round fresh off his third place finish in New York, and combined with his podium finish at the 2015 Mountaineer Run GNCC, Duvall will ultimately be a rider to keep an eye on as he contends for the top spot on the box.
Only one point separates N-Fab/AmPro Yamaha's Grant Baylor and SRT/KTM/Kenda Tires-backed Steward Baylor Jr. heading into this weekend's race. Steward Baylor just missed the podium at the previous round, and will be looking to capitalize on his success and not only land a spot on the podium, but also gain valuable points for the final season rankings. His brother, Grant, has the same goal in mind and will be charging for his third podium finish and first possible victory this weekend.
After missing four rounds due to an injury Coastal Racing/Rockstar/Husqvarna's Ryan Sipes placed a solid fifth overall at the last round and will be continuing his return to the top this weekend. JCR Honda/Lucas Oil/Maxxis/FLY Racing's Chris Bach is also recovering from an injury, but continues to be a fixture in the top positions. MCS Racing Suzuki/Obermeyer/Kenda/MX Tech/Fly Racing's Ricky Russell rounds out the top-ten as the 2016 GNCC series moves into the eleventh round.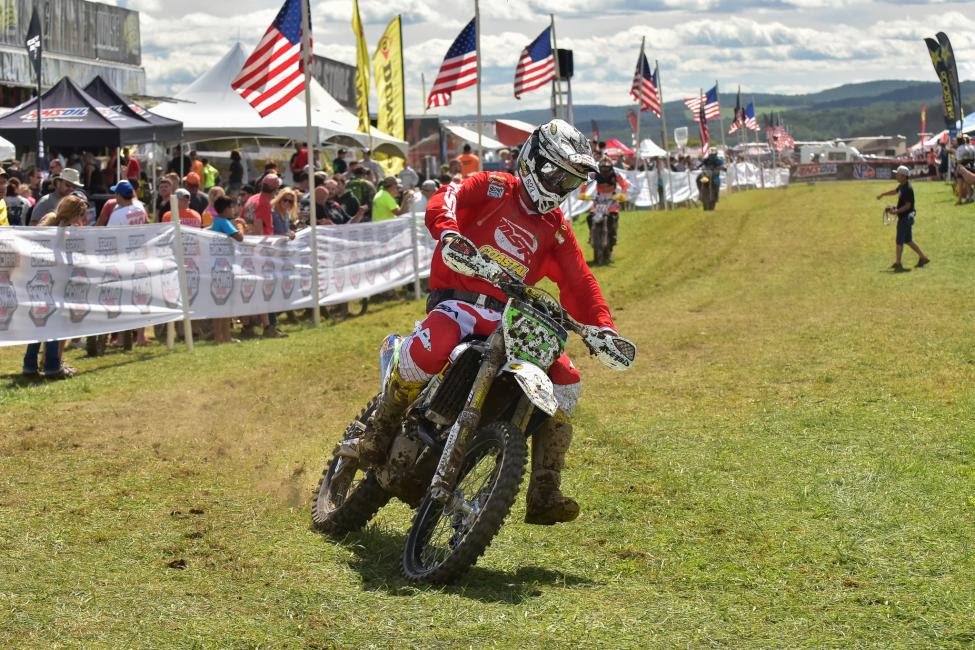 The top two XC2 Pro Lites championship contenders were missing from the podium in New York, but still maintain their positions in the points race. JCR Honda/Lucas Oil/Maxxis/FLY Racing's Trevor Bollinger and Coastal Racing/Husqvarna/MSR's Craig Delong are only separated by 28 points and their consistent results showcase the effort they have put in on and off the track.
While much of the attention has been focused on the duo of Bollinger and Delong, one can't forget about Josh Toth who had his breakout ride just two weeks ago. It was apparent in New York that Toth was immediately connected to his new AmPro/N-Fab Yamaha-backed ride where he took his first ever XC2 Pro Lites class win. Toth's goal this Sunday will be to repeat his success and push forward in the championship standings.
Delong's teammate, Layne Michael, grew up just a few towns away from Masontown and will look to use his home turf advantage to grab his second win of the season, but he will have to fend off other competitors whom are just as likely to win like Solid Performance KTM's Jesse Groemm. Groemm was unable to race the last round due to health concerns, and while it is questionable if he will be returning this Sunday, one thing is for sure, if Groemm is present he will have his eyes set on redemption along with a podium finish.
Trail Jesters Racing's Ben Kelly has also shown a great effort this season. Although he only has two podiums to date, the Connecticut native has a steady string of good finishes behind him, and will be on a mission to stand on the box at the conclusion of the three-hour race.
After a successful tenth round, FLY Racing/Maxxis/Seat Concepts/Yamaha's Becca Sheets maintains control of the prestigious WXC class championship, but will find herself accompanied by FMF/KTM Factory Racing's Kacy Martinez who came back strong after facing a broken wrist. Between Martinez and Bonzi/RideMPS.com/Yamaha's Brooke Cosner the WXC class victory will keep fans on their toes until the checkered flag waves.
Sunday's race schedule is as follows: youth bike racing begins at 8 a.m., followed by amateurs and women at 10 a.m. and pros and top amateurs at 1 p.m. Adult (12+) gate admission is $20 for the full weekend and $10 for kids (6-11), with kids five and under free. Gate admission includes pro pit access and pro autographs at no additional charge.
This event is co-sanctioned with WEXCR, a series that produces local racing events in Ohio and West Virginia, and will ultimately bring out a full slate of local racers. All local racers are invited to compete at this event, as GNCC Racing offers classes for riders of all skill and experience levels. The amateur race entry fee is $40 and riders can sign up at the track. To learn more about GNCC Racing, please refer to the GNCC 101 webpage.
Local racers expected to compete this Sunday will be: Andrew Boggs (250 A), Andrew Cowell (200 C Schoolboy), Canon Kuneff (65 10-11), Emily Streets (Women Amateur), Richard Shaffer (Super Senior B 45+), DeShaun Horton (200 C 16+), Evan Young (250 C Schoolboy 12-16), Ryan Bishop (200 C Schoolboy 12-15), Levi Koontz (Open C 22+), Gavin Garlits (65 10-11), Olivia Judy (Women Amateur), Andrew Coweel (200 C Schoolboy 12-15), Manning Currey (200 C 16+), Thomas Grogg (Senior C 40+), James Nuce (Super Senior C 45+), Isaac Jenkins (4-Stoke C Lites), Zach Nolan (250 A), siblings Malik (50 Sr. 5-7) and Zander Harris-Sypolt (50 Jr. 4-6), Joseph McCarty (Junior A/B 25+), Brenden Poling (4-Stroke B Lites), Teague Seccuro (200 B), Justin Murphy (4-Stoke B Lites), Ryan Inmon (Vet A 30+) and Coalton Cupp (4-Stoke B Lites).
For a complete schedule of the weekend's activities, please visit the Rocky Mountain ATV/MC Mountaineer Run GNCC event page on the series website by clicking HERE. A highlight show featuring the event will air on NBC Sports Network on Sunday, November 27, at 4:00 p.m.
Tune in to RacerTV.com on Saturday at 1 p.m. EST to catch live streaming of the Pro Bike race. For more information on GNCC LIVE visit www.racertv.com.
For more information on the series, visit the official website at www.gnccracing.com or call (304) 284-0084. Join the conversation on the series Facebook page, follow us on Twitter and Instagram, and be sure to always hashtag #GNCCLIVE.