Evgeny Bobryshev To Debut 2017 Honda at Charlotte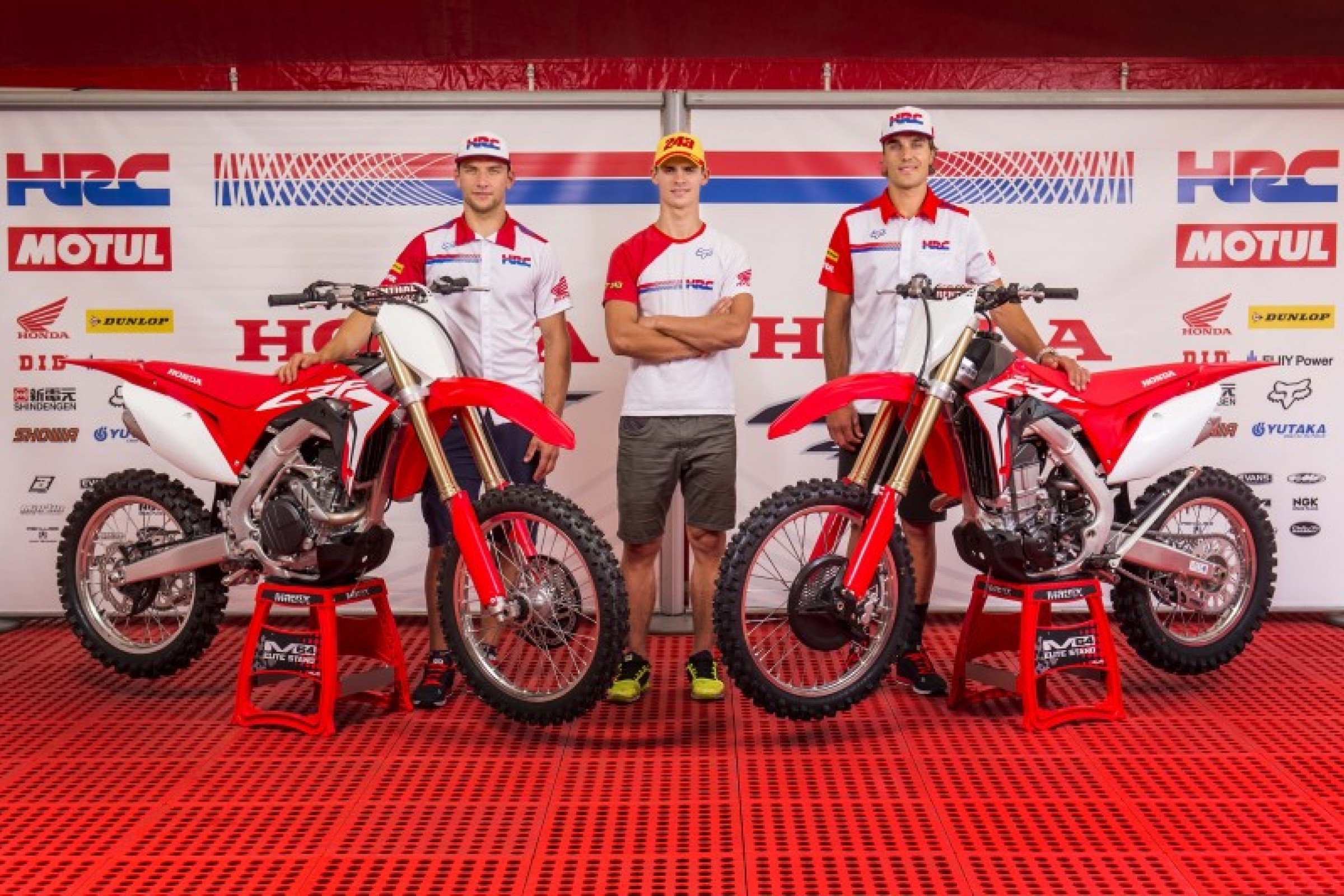 Russian Evgeny Bobryshev will be the first rider to compete on the 2017 Honda when he debuts the CRF450RW next weekend at the United States Grand Prix of Charlotte.
The announcement was made today at the MXGP of Netherlands at Assen.
Bobryshev will also ride the bike at the Motocross of Nations and Monster Energy Riders' Cup.
"I'm so excited to race this new bike in Charlotte and for the rest of the season," Bobryshev said. "We first rode a prototype of the 2017 CRF one year ago and since Honda and HRC have been working so hard on it. When we took the covers off the production bikes yesterday we can see that they're beautiful looking, and my race bike also looks amazing, but it's also so great to ride. The chassis is so good, and it's really easy to handle, especially in the tight corners and in the jumps. That side is a really big difference, but also it's great to have the electric start!
"In all the testing we've been doing on this new bike to get it ready I've been feeling so good. The bike feels so fast and has a lot more power, but it's also so easy to ride so uses less energy. I'm really excited to see what we can do on it in competition in Charlotte.
"With both the race bike and the production models, Honda have a really seriously good bike in the 2017 CRF450R–one that will win in MXGP but also be perfect for hobby riders. I don't think I've ever been so excited about a new bike."