Australian MX2 Points Leader Injured Prior to Season Finale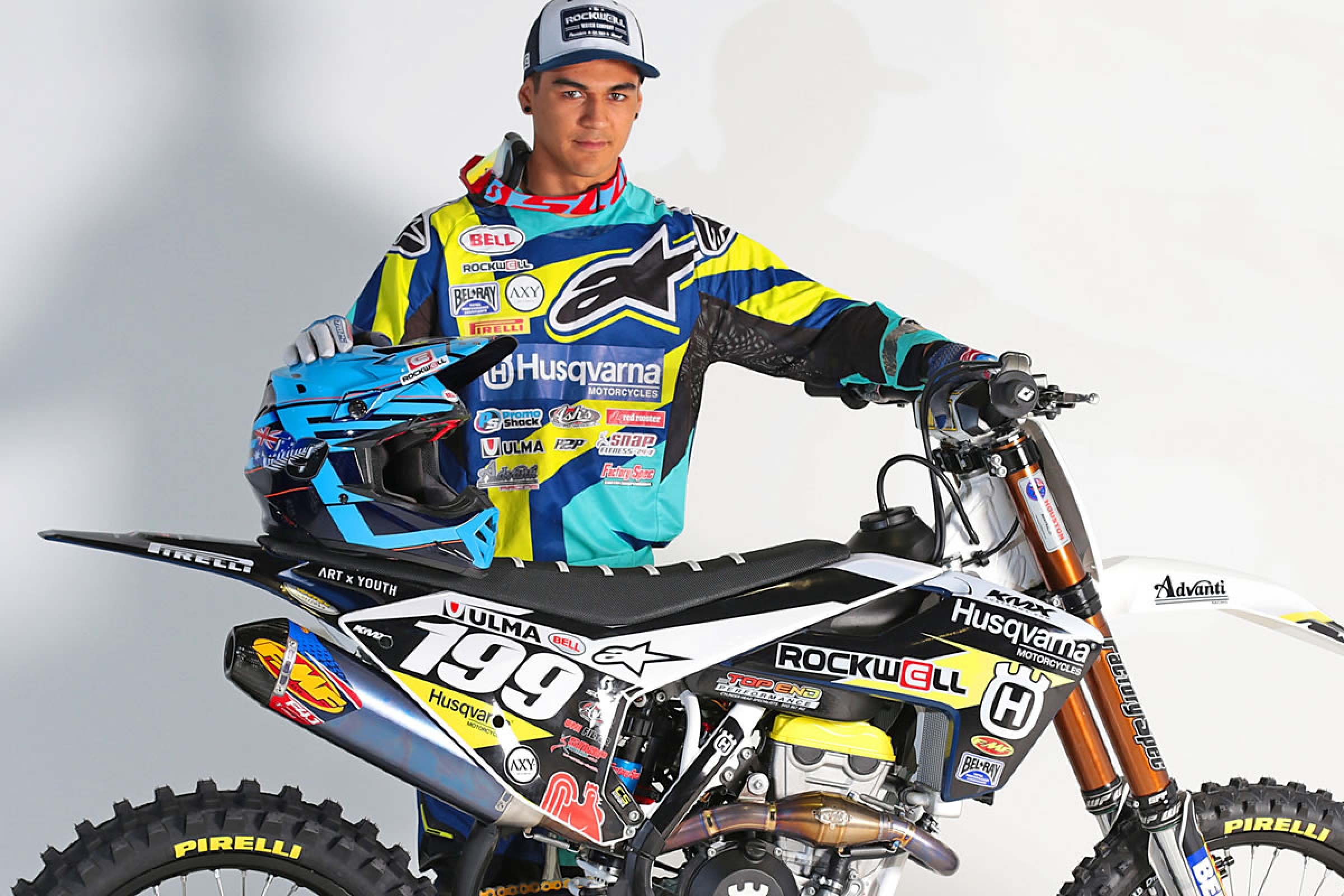 Australian MX2 points leader Nathan Crawford was injured in a practice crash this week, taking him out of the final round of the Motul MX Nationals at Coolum this weekend, effectively ending his bid for the championship.
Crawford currently holds an eleven-point lead over Jed Beaton with one round remaining.
According to his Husqvarna team, Crawford sustained lacerations to his spleen and kidney after taking a handlebar to the abdomen.
"I copped a handlebar in the stomach," said Crawford, "I felt pretty winded but started to get all the oxygen back and noticed a little bit of pain down near the left side of my tummy, right down near the bottom. When I got home I ended up peeing a lot of blood.
"At the hospital I got all my scans done and basically they've told me I'm not well enough to ride, and I definitely feel that physically I'm not strong enough at the moment in the tummy area to ride somewhere like Coolum. I don't even think I could go for a jog right now so racing's out of the question this weekend."
Crawford has been advised to avoid contact sports for six weeks, which may rule him out of the Australian Supercross Championship as well.
"My main concern now is getting healthy and getting back there for supercross," he said. "I've been told it's six weeks before I can do any contact sports, so I might be missing the first round, but I'll be definitely there for the second and the rest of the season."
Motul MX Nationals Series Promoter Kevin Williams added: "I was devastated to receive the call from Nathan's father this morning, confirming that our current MX2 points leader will be out of the final round. Nathan showed great consistency and ability throughout the previous nine rounds, and a strong performance at Toowoomba put him in the championship lead, but motocross simply put, can be a brutal sport at times.
"I'd like to also thank Nathan for his professionalism during the 2016 season. Throughout the ASADA process earlier this year, there had been a lot of sledging and accusations towards Nathan from keyboard warriors on social media, and throughout that time, him and his family have been true professionals, and have held the sport in high integrity."