Yoshimura Introduces RS-9T Systems for '17 Honda CRF450R/RX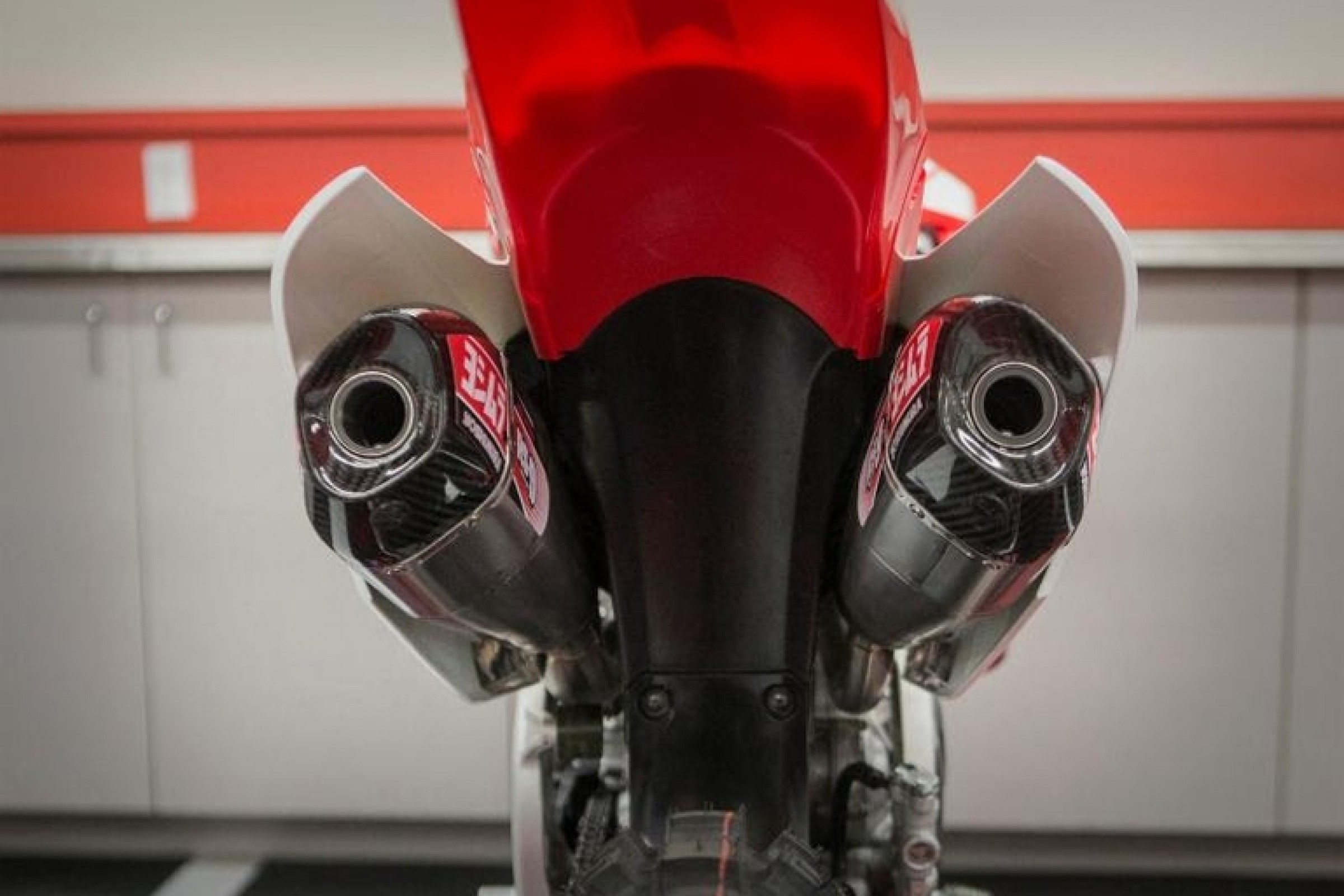 Chino, CA - Introducing the all-new RS-9T exhaust system for the all new CRF450R and CRF450RX. The 2017 CRF450R's new engine and muffler configuration gave us the opportunity to create an entirely new system built specifically for the new CRF450 machines.
Yoshimura has been working tirelessly on development with American Honda HRC's engineers to achieve maximum performance and mass centralization, and to optimize rider usability. Yoshimura achieved all this while moving the rear muffler's all new RS-9T dual tapered shape forward to tuck in under the side number plates. Working with HRC race engineers and the all-new 449cc Unicam engine and its unique downdraft fuel injection system, Yoshimura engineers were able to deliver an exhaust that provides more trackable power and improved torque.
This new RS-9T dual works with or without Honda's all-new optional electric start system, and will be available as a slip-on set and a full system.
Some of the features on the new RS-9T dual CRF450R/RX system include:
Dyno and track tested by Honda R&D in Japan, American Honda MX team, and HRC All Japan MX Racing team
3 stage header provides overall broader range of power and better throttle response.
New tail pipe divider creates smoother exhaust flow and better velocity to the right and left tail pipe
New compact forward positioned RS-9T dual muffler design provides lower center of gravity for better mass centralization
New RS-9T mufflers have more volume than stock
Lager muffler volume provides decrease in dB level and better throttle response
Larger RS-9T core creates more power on mid and top end
Honda CRF450R/RX 2017 Signature RS-9T FS SS/SS/CF
Part #: 225830R520
MSRP: $977.00
Honda CRF450R/RX 2017 Signature RS-9T FS TI/TI/CF
Part#: 225831R720
MSRP: $1499.00