Eli Tomac Opts Out of 2016 Motocross of Nations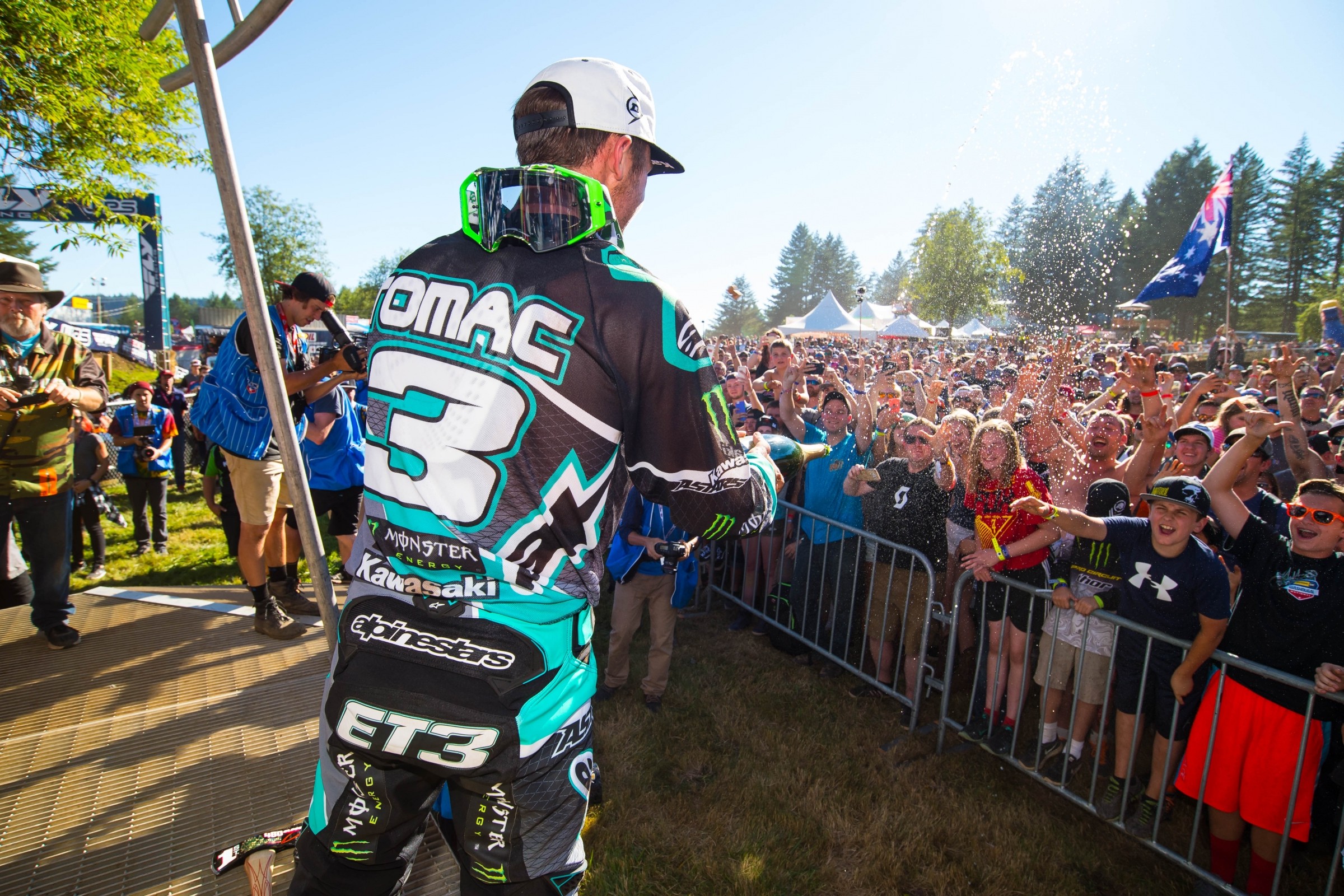 Maggiora, Italy
Motocross of Nations
Motocross of Nations
The American Motorcycle Association (AMA) is expected to announce the members of the United States team for the 2016 Motocross of Nations this weekend at Round 10 of Lucas Oil Pro Motocross from Unadilla. One name that will not be called is Monster Energy Kawasaki's Eli Tomac. Kawasaki announced today that Tomac and the team have informed Team USA that he will not compete at the event set to take place at Maggiora, Italy, on September 25.
"This was not an easy decision to make," said Tomac in a statement. "I have raced the Motocross of Nations twice now and it has always been an honor to be chosen for this prestigious event. This year, due to the race schedule being so full and the commitments I have made for the month of September, the team and I will not have the time and preparation needed to compete in a race as big as the Motocross of Nations."
Tomac, currently second in Lucas Oil Pro Motocross, was widely considered the favorite to ride the MX1 class for this team this September. Due to contractual obligations, Tomac is set to compete in the two US Grands Prix—Charlotte and Glen Helen—in September after the Lucas Oil Pro Motocross season has concluded. Prior to the recent two-week break in the Pro Motocross schedule, Tomac had competed in 26 races in the last 29 weeks.
"Hopefully, I'll have a chance to represent the U.S. again in the future," he continued. "I wish Team USA 2016 the best as they compete against the world in Italy and look forward to seeing us back on top of the box where we belong."
Team USA has not won at the Motocross of Nations since 2011.