Ryan Dungey and More Confirmed for Monster Energy SMX Riders' Cup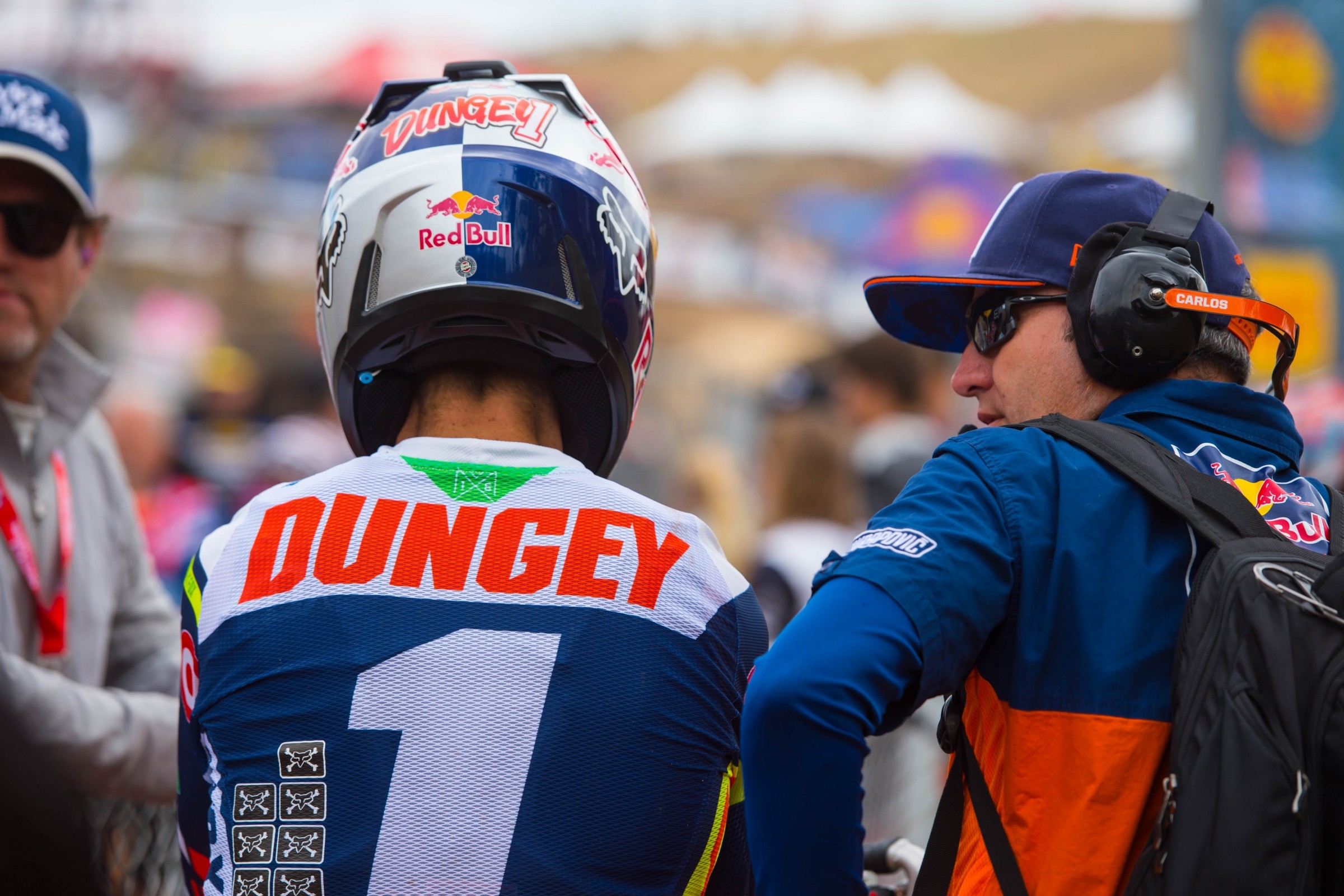 Yesterday at the MXGP of Switzerland, KTM Motorsport Director Pit Beirer announced KTM and Husqvarna teams for the first ever Monster Energy SMX Riders' and Manufacturers' Cup.
KTM will be represented by 2016 Monster Energy Supercross Champion Ryan Dungey, two-time MX2 champion Jeffrey Herlings and 2015 250SX East Region Champion Marvin Musquin.
Max Nagl, Jason Anderson and Zach Osborne will represent Husqvarna.
Honda had previously announced a team of Tim Gajser, Gautier Paulin and Evgeny Bobryshev for the event set to take place October 8 at VELTINS-Arena in Gelsenkirchen, Germany.
Here are more details about how the racing works from the official website of the race.
- Each manufacturer, KTM, Honda, Husqvarna, Yamaha, Kawasaki, Suzuki and TM, will have a team of four riders. Three main riders and one 'Joker'. The Joker can replace any rider on the team at any time.
- Also three wild card riders will be attending. They will not take part in the Superpole session, so they will go to the line at the position 8/16/24. They will not compete for the Manufacturers Prize, but only for the overall Prize.
- The riders can ride any bike they want between 245cc to 450cc, regardless of their age. It also doesn't matter if the engine is 4-stroke or 2-stroke.
- Each team will have ONE team captain, and that rider will race the 'Superpole'.
- The Superpole is a 2-Lap sprint. Only seven riders enter, one from each brand.
- The team whose rider is the fastest in the Superpole will have the 1/9/17 gate pick, the second one will have 2/10/18, and so on.
- Three main races will be raced. There will be three riders per team. The team with the lowest score at the end of the event will win.
- Prize money for the individual overall winner:
1st: €50,000
2nd: €30,000
3rd: €20,000
The best placed MX2 rider will receive €10,000.
The riders points system is like: one point for 1st, two points for 2nd, three points for 3rd etc.
- Prize money for the winning manufacturer:
1st: €50,000
2nd: €30,000
3rd: €20,000
- The manufacturers points system is like the riders' points system: one point for 1st, two points for 2nd, three points for 3rd, etc.
- There will be nine scores from each team on the board. The seven best scores are counted. The worst two results are dropped.
- In addition to the main events, there will be two junior classes in the form of the SMX125cc and a YZ125 Cup which is an invitational race for Yamaha riders, arranged by Yamaha and the national federations across Europe.