Between announcing Monster Energy Supercross, his own company, and being a brand ambassador for Husqvarna, Jeff Emig is a pretty busy guy and doesn't get to spend too much time at home.
Last week I caught up with the multi-time champ at the Shift MX 2017 media launch in Irvine, CA, and we talked about his recent switch from Kawasaki to Husqvarna, the new Shift gear lines, and his thoughts on the motocross season.
Racer X: You recently got a new deal with Husky, how did that all work out? You were with Kawasaki for a long time.
Jeff Emig: Yeah, I've been with Kawi since 2001. I had a lot of great years with them and the Team Green program back in the '80s, and racing in the '90s, and as a brand ambassador and spokesperson for the brand for a number of years. Lots of great memories and great times with everybody there. But that chapter of my career and of my life was ending. I really felt that there was a real law of attraction happening with the Husqvarna brand and what they were doing. I really admired a lot of the marketing and brand image that they have been cultivating the last couple of years. Little by little I started drawing closer to the brand. The opportunity came up to represent the brand as an ambassador, and then also be a part of the newly-formed United States Motorcycle Coaching Alliance. So there are multiple facets to what my deal with Husqvarna is, but just in a nutshell it's just a really good opportunity for me.
Can you explain to us what exactly is a brand ambassador?
That's a good question. I get paid to go ride dirt bikes. I don't have to race. It's multi-faceted when you think of it in that respect. Obviously it's important if you're a motorcycle company like Husqvarna that you want to sell bikes and you want to sell parts. So representing the Husqvarna brand in the best way possible, whether it's riding events, the business that I do with Shift MX and with Fox Racing. There's a number of things, events and trade shows and things like that. Whether it's speaking and hosting and representing the brand in those areas, or whether it's riding the motorcycle and being involved in different motocross and supercross events around the world, just spreading a good positive brand image or an image that fits the brand.
Do you have any set plans on upcoming trips with Husky as of yet?
Yeah, I was actually just in a meeting yesterday where we were trying to schedule… This thing's brand new. It's only like a month old. So to get through the press release and the photos and the launch of that is one step, and then we'll take the next steps to be involved in to where I start integrating myself into the projects that Husqvarna is doing.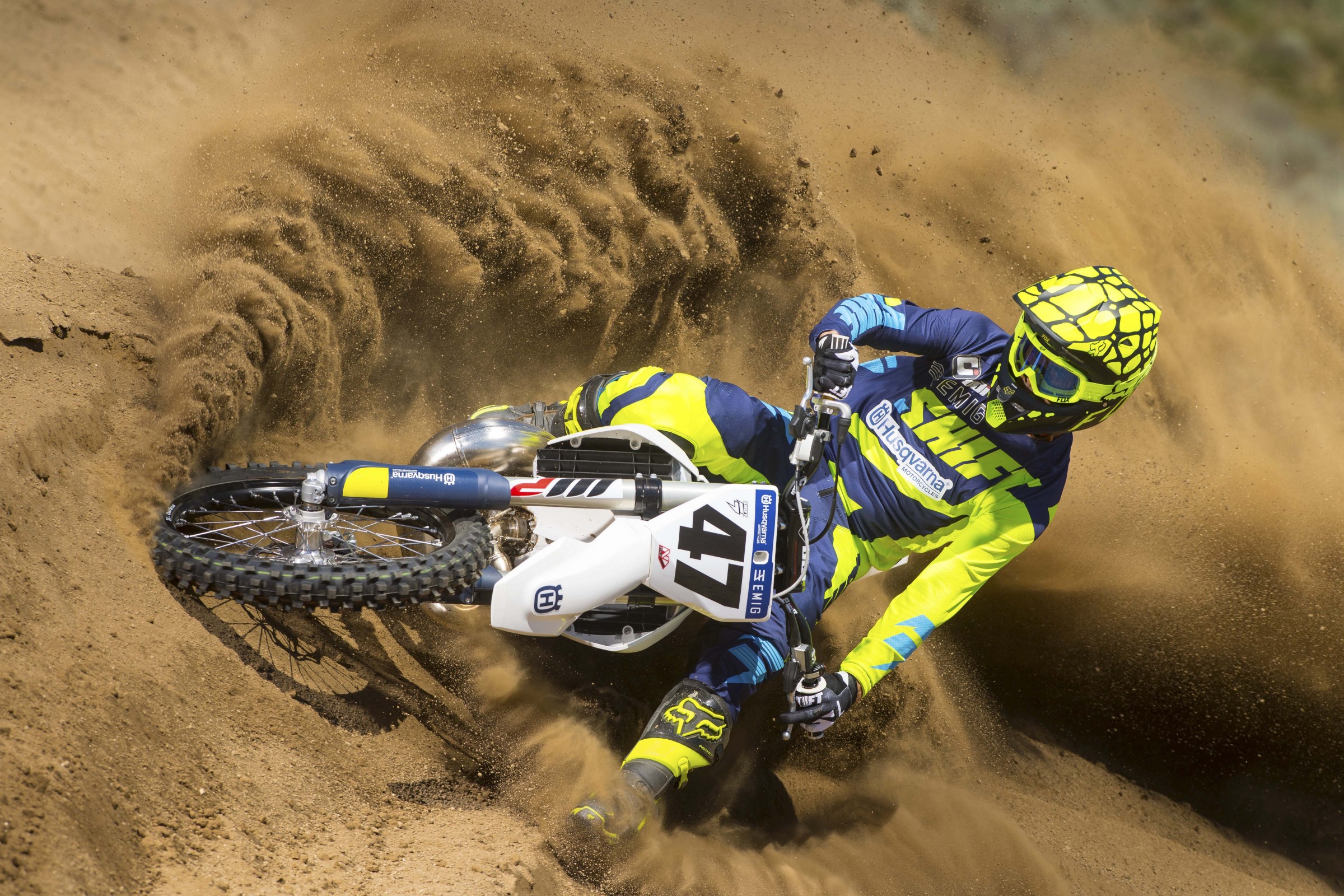 What Husqvarna are you riding these days?
Right now I'm just riding the TC250, the brand new 250 two-stroke model. It's been great. My 450 is ready so I'll pick that up sometime soon. I would like the opportunity to get the 125 and ride a 125 again. The selection of motorcycles that they offer with five big bikes and mini-cycles and all that, is part of what really drew me to the brand. I think there's some nostalgia to the two-strokes and even with my fans seeing me on a two-stroke again. So that might be a bit of a novelty. But the reality is that there's a lot of people buying two-stroke motorcycles because they're just a little bit more cost-effective. To me it's a completely different bike. I don't think that you can in this day in age in 2016 moving into 2017, I don't think you can say that a 250F and a 125 two-stroke should be on the same gate together. I think that they need to have their own individual classes. So it's great to be with a brand that's endorsing that, especially when you talk about the 125, I have some pretty strong viewpoints on what the 125 represents in our industry. I think that it's a really critical bike in the development of young riders. I think that it's a great bike that has a small entry barrier to our sport. So I think that it's cool to endorse a brand that really fills in all of the different segments of our industry.
What do you think about Stank Dog on that 125 in the 250 class?
More power to him. I'm hoping that he's got a 150 kit or something on it because it seems to be popular, but all you have to do is look at a dyno graph and I'm quite sure that it doesn't compare with the 250F when it comes to horsepower and torque. So it wouldn't be my choice.
What's new with Shift?
We're here in Irvine tonight at the Shift MX headquarters and the launch of the 2017 line. Pretty big changes happening at Shift as far as the positioning of our lines of motocross apparel and price points. We've gone from three price points to two. Our entry level price point, we've got a ton of designs and a ton of different color ways, but the big thing is that our really well-made pant and jersey combo is only $99. All of the sales reps and all of our dealers have been really excited about that. So that would be the Shift White Label. You're in a very, very economical, well-made set of motocross apparel for just a little bit over $100 (including gloves).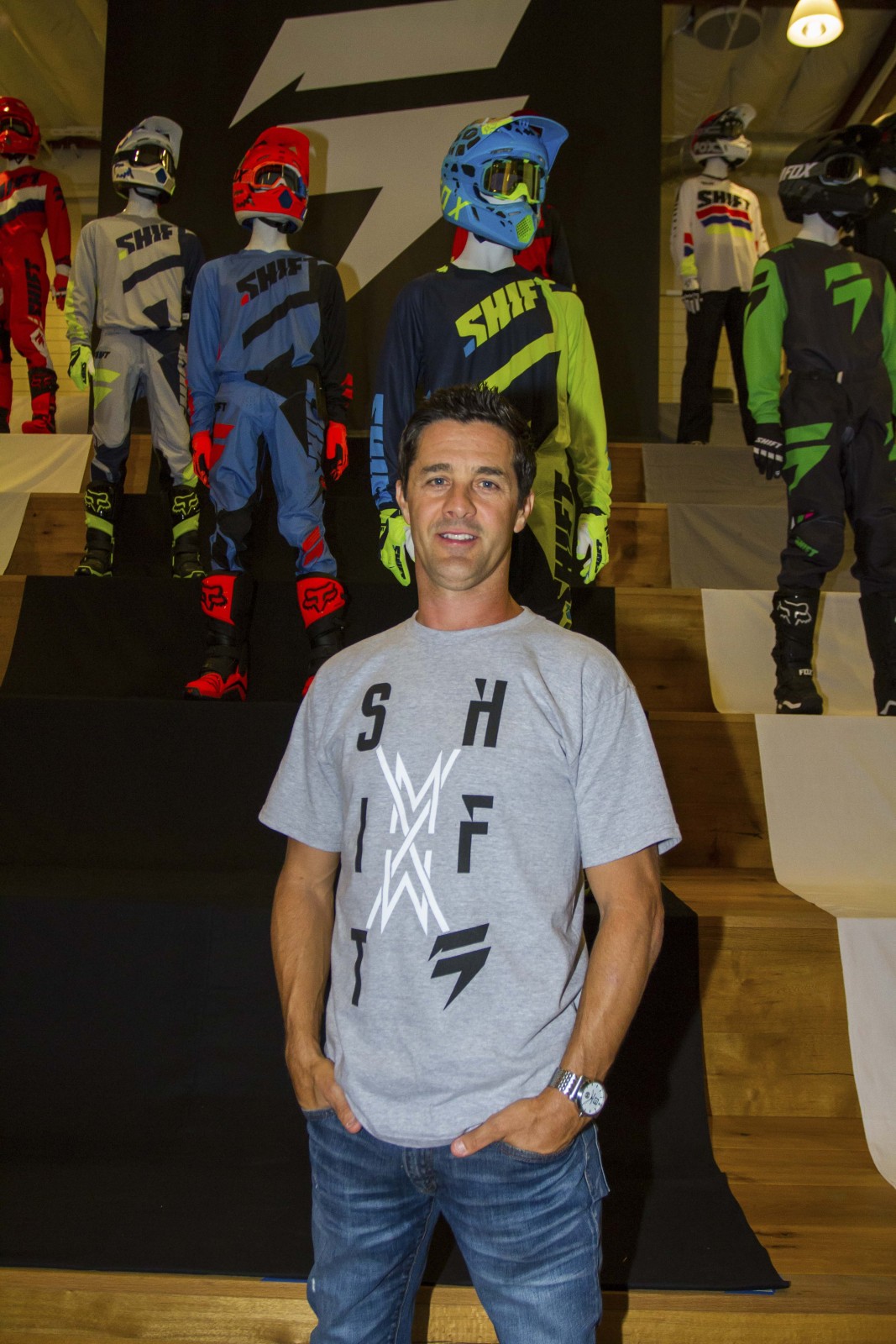 Some pants can go into the $200 range, right?
Some pants alone, and that's at your high-level Shift Black Label, your Fox Racing Flex Air, things like that. Just for the pant.
What are the two lines?
We only have two lines. So our high-end Shift motocross apparel is now Black Label. So we just have two different price points. And that you'll have the race pant which is by far the most technically, performance-driven design of race wear that we've had with Shift. The pants $159, so it's kind of a mid price point but with a lot of four-way stretch fabrics and all that it really rivals the best technical race pant that's out there by the other brands. Same thing with the jersey. The Shift 2017 Black Label is the best performing gear that we've ever made. It's exciting.
It looks like you've been to some pretty cool places with Shift doing some cool stuff with them.
Over the years, yeah.
What are some of the places that you've been?
We developed the Shift Ride On tour some years ago. Before that I would go do dealer visits and track days and things like that. A few years back we went to Chile down in South America. We did Ride On tour events in Australia, Europe, Sweden, things like that. The cool thing is that we get to partner with our distributing companies in all those different countries. So it's always a good time. Any time you can get paid to go ride a motorcycle and go travel the world, it's good.
You got any upcoming trips with Shift in the works?
Right now, no, but between Husqvarna and Shift and Fox and Monster Energy Supercross and everything else that I do, Motocross des Nations coming up, I've got plenty of travel scheduled. We're going to do the Ricky Carmichael Universities I hear later on this year. We haven't announced any dates yet, but chances are we're going to do that. I'm almost to 100,000 miles of flying already, and we're only in July. So I'll be executive platinum American before you know it.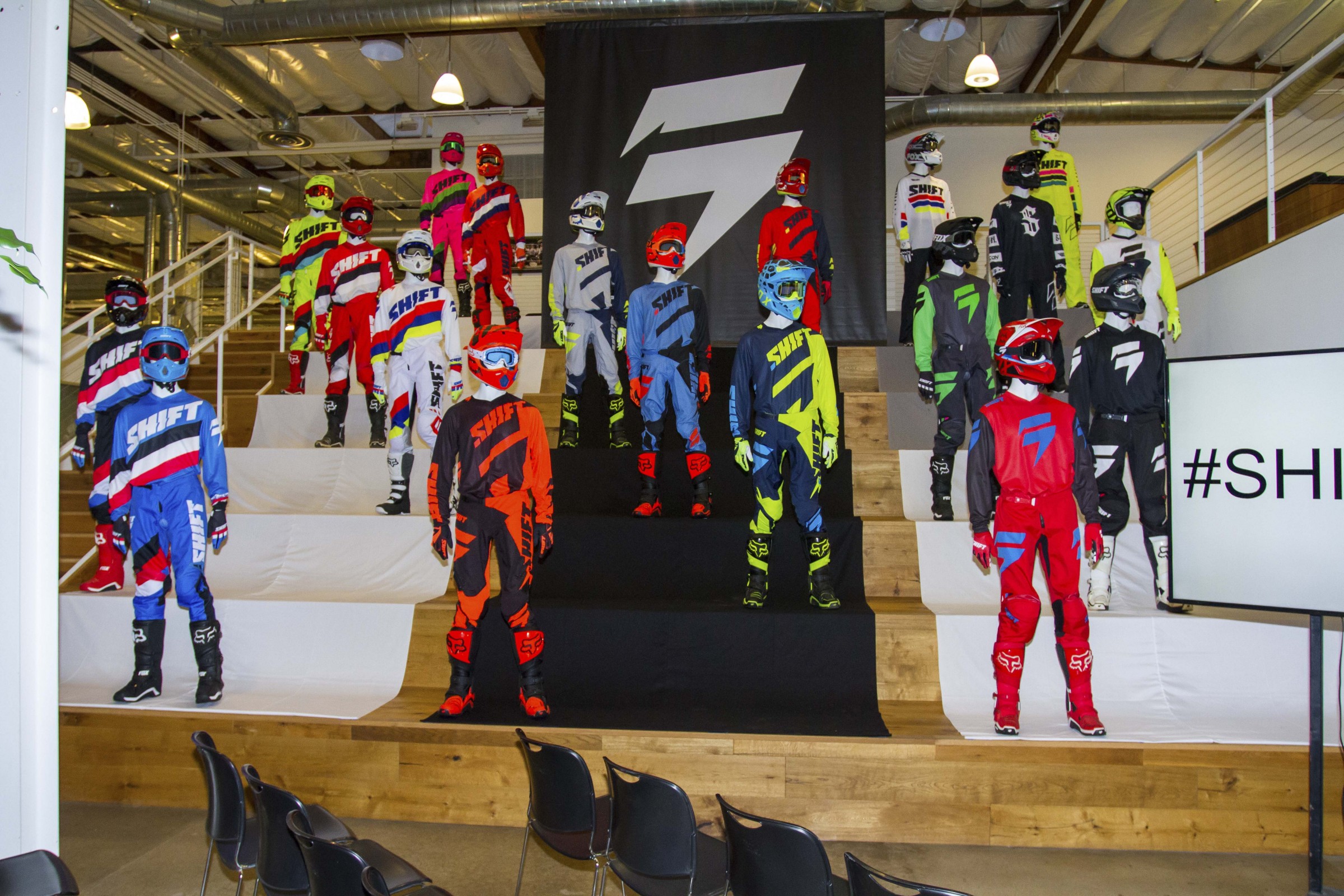 Anything new with supercross for next year?
There is. Nothing that I can share. My plan is to be back with Monster Energy Supercross again, joining Ralph Sheheen and Jenny Taft and hopefully Ricky Carmichael will join us for some races. Once again, there will be a lot of changes in the off-season. Everybody starts tied in points when we're in January.
Who's been your biggest surprise in the motocross season?
Alex Martin, certainly. To me that's one of the best feel-good stories of the summer.
What about 450?
I was surprised that [Ken] Roczen started out winning as many as he did, and then it was like, can he go undefeated? How many of these can he win? It's great to see Ken riding to his full potential.
Do you have any predictions for the 250 class coming to the end of the season? Who do you think is going to take it?
I think right now Cooper Webb has got his program together and he's got a comfortable points lead. So I look for him to notch his first motocross championship.