Fractured Pelvis Will Sideline Broc Tickle for Remainder of Pro Motocross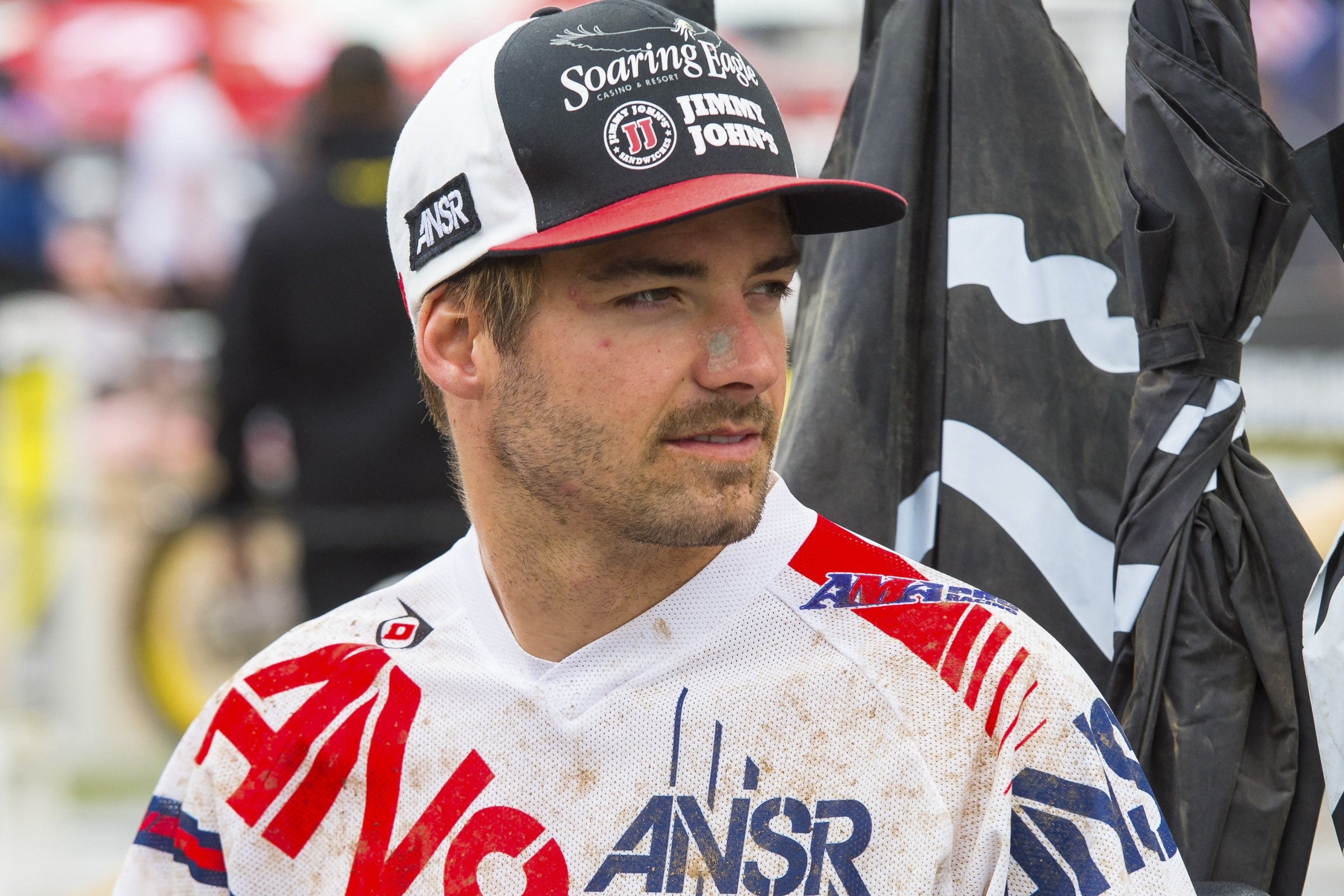 Washougal MX Park
Washougal

,

WA
Washougal
Lucas Oil AMA Pro Motocross Championship
Broc Tickle will miss the remainder of the 2016 Lucas Oil Pro Motocross Championship due to a fractured pelvis sustained in a crash in the first moto at the Spring Creek National last weekend, Soaring Eagle/Jimmy John's/RCH Suzuki announced today.
Tickle was collected in a scary crash with AutoTrader.com/Monster Energy/JGR Yamaha's Weston Peick after Peick got cross-rutted prior to a jump and went directly into Tickle's line. Tickle was unable to avoid Peick and both riders went down hard. "I was close to Peick and he cross-rutted on this little tabletop. I went to the outside and he came across the track. I ended up landing on his head and both of us crashed and didn't race in the second moto," said Tickle in a team statement earlier this week.
On Tuesday, Tickle was examined by his doctor and was diagnosed with a fractured pelvis. The injury puts a premature end to Tickle's best season in Lucas Oil Pro Motocross since 2012. Through eight rounds, Tickle was sixth in points and collected his first overall podiums (Muddy Creek and RedBud) since the 2012 season.
"It was an unfortunate racing incident between me and Weston Peick," explained Tickle in a team press release. "Obviously, it's a bummer but all I can do is keep weight off my pelvis for the next four to six weeks and get better as soon as I can. At this point, I just have to look ahead, work hard over the off-season and be ready for supercross in January."
Tickle, who has been with RCH since the 2013 season and has not made an official announcement in regards to next season, says he will use this time to get everything in order.
"I'm going to try and capitalize on the downtime now to get stuff cleared out for 2017. I'm really grateful to Carey (Hart) and Ricky (Carmichael) and everyone at RCH for a great season. It didn't turn out like we were hoping but we turned the corner and there were a lot of positives. I really appreciate everyone at Soaring Eagle, Jimmy John's and Suzuki for their support and I couldn't have done it without my personal sponsors Answer, Arai, TCX, EKS BRAND and of course, Dr. G."
RCH co-owner Ricky Carmichael added: "I feel bad for Broc because he's really had a great outdoor season. I hate to see this stuff happen. This particular incident is really a bummer because it wasn't his fault. He was just a victim of circumstance and in the wrong place at the wrong time. It's one of those tough pills to swallow that sometimes comes with the job. He'll be back on the bike when he feels 100 percent and ready to go. He doesn't have anything to hang his head about. The injury is just a minor setback when you look at all the good that's come out of the first six races. I'm really happy with how Broc performed this summer and with everything the team accomplished."