Team USA Pulls Out of FIM Jr. Motocross World Championship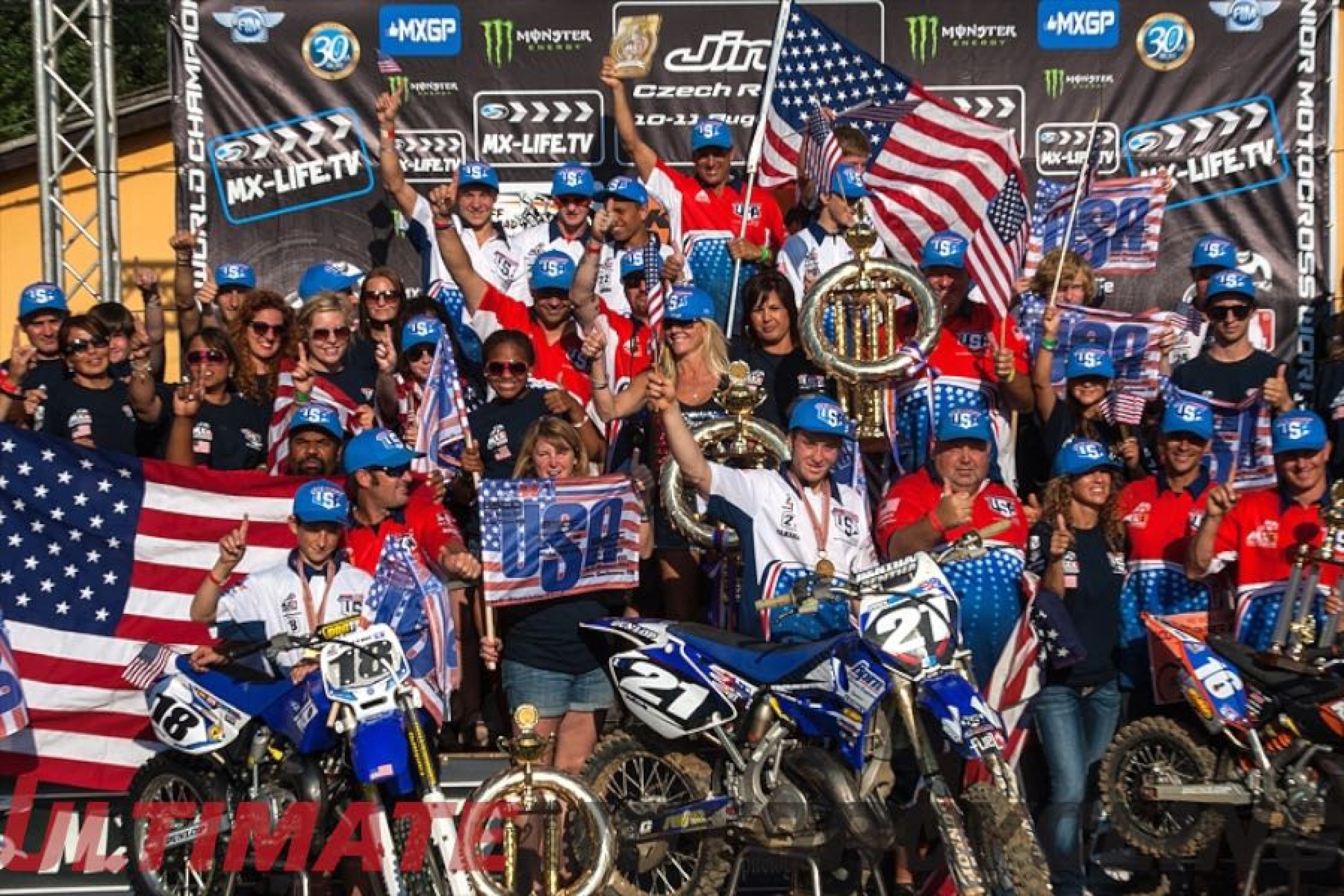 PICKERINGTON, Ohio -- The American Motorcyclist Association regrets to announce that, due to logistical conflicts, a U.S. team will be unable to compete at the 2016 Fédération Internationale de Motocyclisme Jr. Motocross World Championship in Orlyonok, Russia, on Aug. 13-14.
"It takes a great deal of resources to fund an international racing effort, and, unfortunately, sufficient support was unavailable to our riders this year," said AMA Motocross Manager Kip Bigelow. "While the Orlyonok venue may be an excellent facility and fully capable of hosting a high-profile event, securing adequate manufacturer and additional sponsor support for the U.S. contingent was unsuccessful."
This is the second consecutive year the United States has been unable to participate in the FIM Jr. Motocross World Championship. The U.S. did compete in the event the five years prior to 2015, winning the team title four of those years.
In addition, U.S. riders have won four individual titles in recent years. They include Eli Tomac, the 2010 125cc champion; Jake Pinhancos, the 2011 65cc champion; Joey Savatgy, the 2012 125cc champion; and Aiden Tijero, the 2013 65cc champion.
"We hope to be able to return to the event in 2017," Bigelow said. "It is our goal to recapture the world title. For 2016, we wish the rest of the motocross world good fortune as they compete for this high-profile championship."