Southwick MX Park
Southwick

,

MA
Southwick
Lucas Oil AMA Pro Motocross Championship
Welcome to Racerhead, and welcome back to Southwick and The Wick 338. After three years the sand track is back, thanks to the hard work of Keith Johnson and his crew, and Mike Grondahl for taking over the lease responsibilities from American Legion 338 here in Southwick, Massachusetts. It's always great to see an old track make a comeback, and Keith and friends like John Dowd have been here working hard to give the riders a great track tomorrow and the spectators a grand day out at the 'Wick.
Before we get into the week that was, as well as the weekend ahead, our thoughts and prayers are with all of the people affected in that horrific ambush on the Dallas Police after an otherwise peaceful Black Lives Matter protest that followed a couple of terrible incidents elsewhere. It was a cruel reminder that there are some crazy, pissed off people out there, and they might be heavily armed...
Moto-X 338 started as a place for local kids to ride and race their motorcycles back in the early seventies. The American Legion donated the land and proceeds went to a popular area charity for cancer-stricken children known as The Jimmy Fund. The sandy track was an immediate hit and by 1976 it had grown to the point where it held it's first AMA National, won by Pierre Karsmakers of Team Honda. Karsmakers was from Holland and he knew how to ride the sand exceptionally well, and he beat that year's rising superstar Bob "Hurricane" Hannah straight up.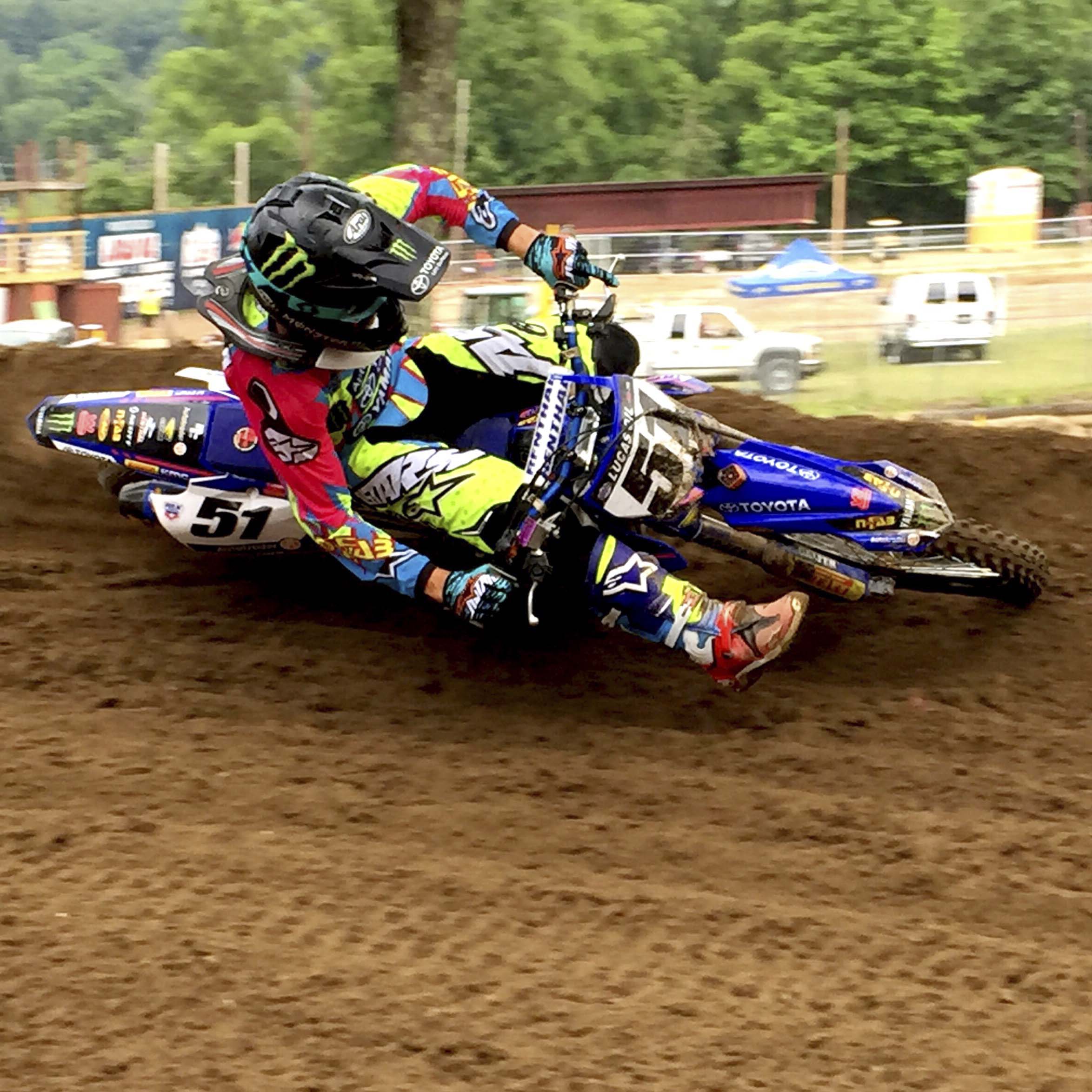 Over the years some real legends would emerge from this place, like Kent Howerton, who won four straight times here, local legend Doug Henry, and of course Ricky Carmichael, who won a remarkable 10 out of the 11 times he raced here. The only time RC lost here was in 1998 when his Kawasaki KX125 blew up in one moto, and he was straight up beaten by John Dowd in the other moto—yes, the same John Dowd who is out there working on the track right now with Keith Johnson, who finished fourth here in 2001. (And on that day that Carmichael lost and John Dowd won, Doug Henry won the 250 Class!)
Southwick has long been the soul of New England motocross, but it fell into a bit of disarray a few years back when the Legion did not renew their longstanding deal with promoters Ralph and Diane Pitello. When they left, so did the Southwick National, and the track was soon on the verge of closing. But then Mike Grondahl, a founder of Planet Fitness, and now Alias MX, did a long-term deal with the Legion to keep the track open, and then let Keith Johnson and his father Rick take over day-to-day operations. Last summer, when we realized that the Miller Motorsports venue in Utah was going to be sold, we revisited the idea of coming back to Southwick with Keith Johnson, a professional racer for twenty years. We visited to see how the place was coming along, met with Mike Grondahl, and came up with an agreement to get the 'Wick back on the 2016 Lucas Oil Pro Motocross Championship.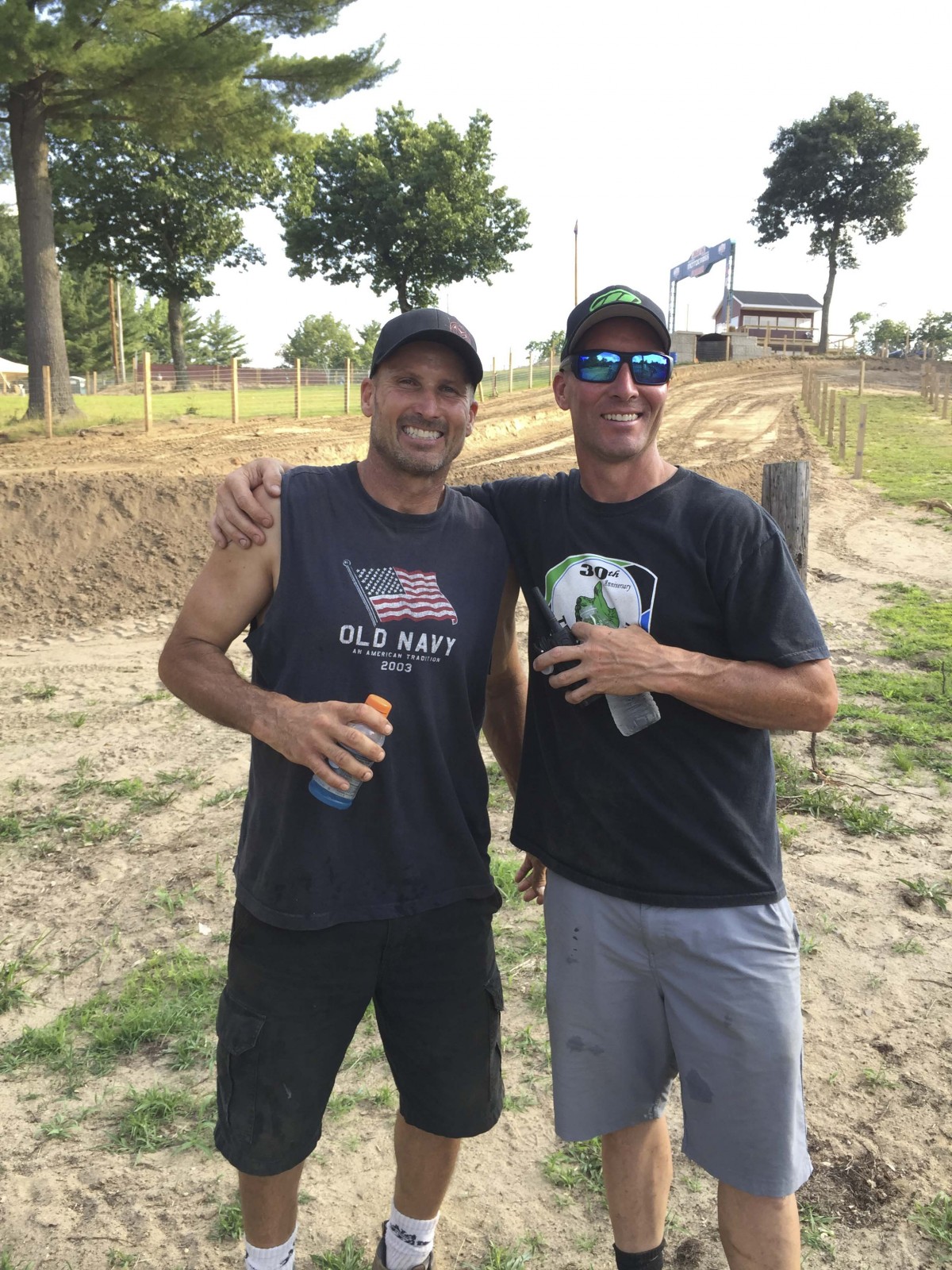 What's changed? For one, Johnson decided to reverse the direction of the track and take it back to it's counter-clockwise flow, which means a very tight, right-handed first turn, which is sure to see some tangles. It's been so long since the National ran that direction that when the Monster Energy/Pro Circuit Kawasaki guys went out to take a look around the track before press day, they were going the wrong direction until Jeff Canfield stopped them! But once we got some bikes out there, it was great to see the roosts going up in the old Buckley Berm and all over the track. Tomorrow is going to be rough and fun. We just all need to keep our fingers crossed that the rain stays away!
One other thing of interest: A longstanding conundrum we have with the series is that because there are usually around 80 riders entered in either class, we have to run A and B practice groups. The A groups are the guys with points, and the B guys are usually privateers or local entrants. Depending on the program (and tomorrow 450s go first, not 250s, due to the live NBC show) the B group goes first, then the two A practices, and then the second B group. We usually get a lot of requests from the paddock from guys who want to ride in the A groups, because the B group that goes out first usually has the wetter track. Well, for tomorrow we've had several of the A riders and a couple team managers ask that we switch and let the A group go first because Southwick will go from smooth to rough in a matter of three or four laps! Sorry, not going to change—the B riders get the benefit this time around!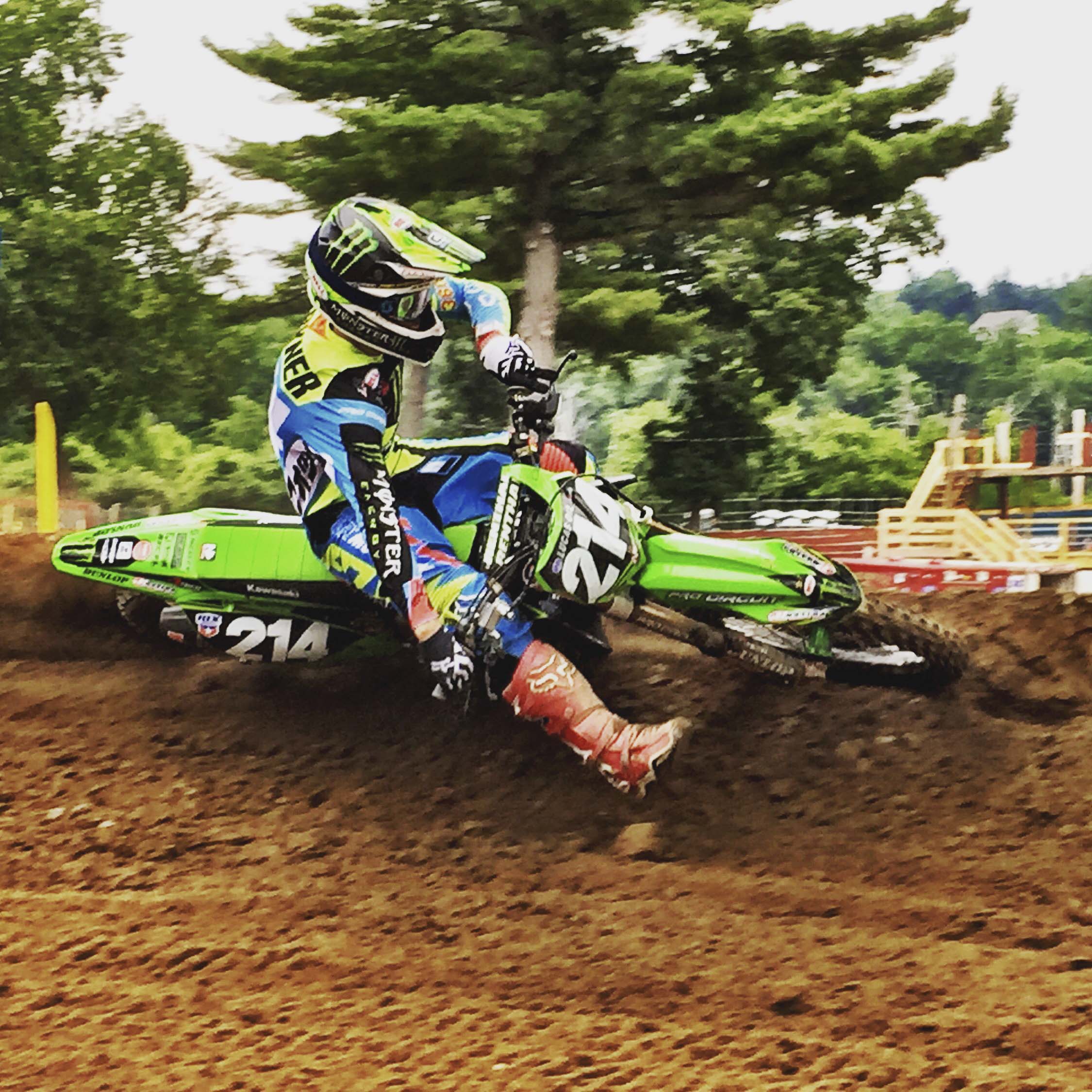 We did a piece on all of the past Southwick winners over the years, from Pierre Karsmakers in 1976 to Ryan Dungey and Eli Tomac in 2013, the last time the race was held, which you can see right here. But I made a mistake with Kent Howerton, who was the first dominant Southwick winner, taking the race four straight years, from 1979 to '82. The first three wins came in the 250 Class, the last in the 500cc Class. The mistake was that I thought he won in '82 aboard a Kawasaki, but Kent stayed on Suzuki that year, but was moved up to the 500cc Class—the last win ever by a Suzuki in the old 500cc Class. Howerton would switch to Kawasaki the next year and win the opening round of the series, which was held at Gatorback Cycle Park in Gainesville, Florida. That would mark the last win in Howerton's Hall of Fame career. (Thanks to Gene Piazza for pointing out the 'Zook win!)
Let me turn it over to Weege here.
The Question (Jason Weigandt)
I just drove down Powdermill Road, past the baseball fields and the elementary school and into the track. Everything was like it always had been but seeing it all again was a surreal experience—I never thought we would be back here at The Wick 338. When Lucas Oil Pro Motocross last visited this track in 2013, everyone knew it was the end, not just for the National, but probably for any sort of motocross racing at all. My old broadcast partner Jeff Emig and I were theorizing about houses or stores being built on the property. If you haven't been here, it's hard to picture how neatly The Wick 338 is nestled into the surrounding civilization. Most motocross tracks are in the middle of nowhere, but this one is in the middle of town. That's great, but it just seemed like that model could never last.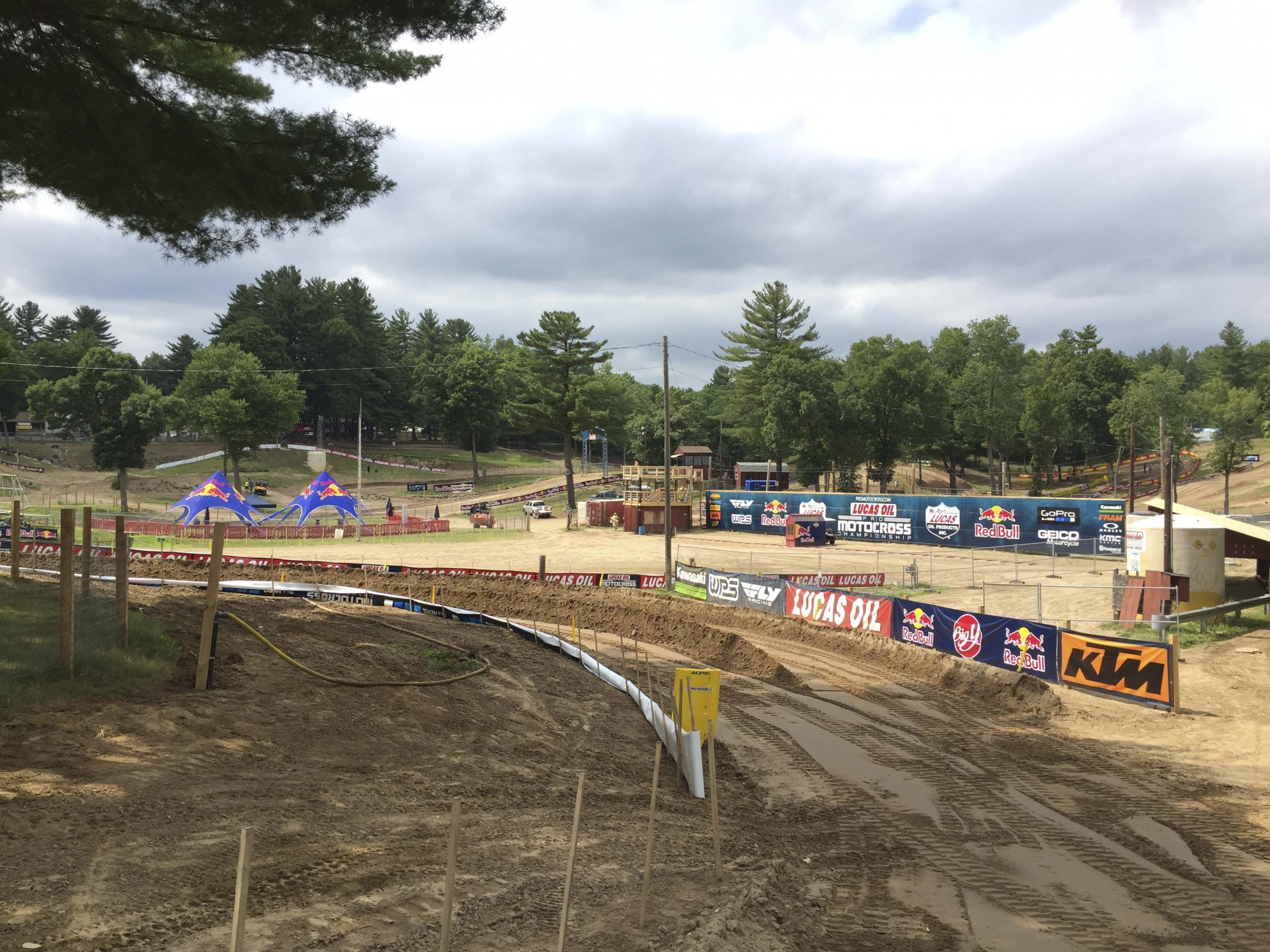 Well, some great people have brought it back, and when you think about the twelve rounds on this year's Lucas Oil Pro Motocross schedule, what more could you ask for? Every track has heritage, history, and iconic terrain. For a motocross fan, things just seem right when you visit Southwick, Massachusetts, once per summer.
We've been talking about Southwick all week here on the site, so I'm going to move this Racerhead piece at a bigger picture. Each week there seems to be a large bench-racing question looming over the races, and I'm going to try to highlight it here in Racerhead. Coming into RedBud, I think the big question was if Eli Tomac was making ground on Ken Roczen, or if Roczen was just having an off-weekend at Muddy Creek. It now looks like Roczen just had a bad weekend, because he stretched things out again at RedBud.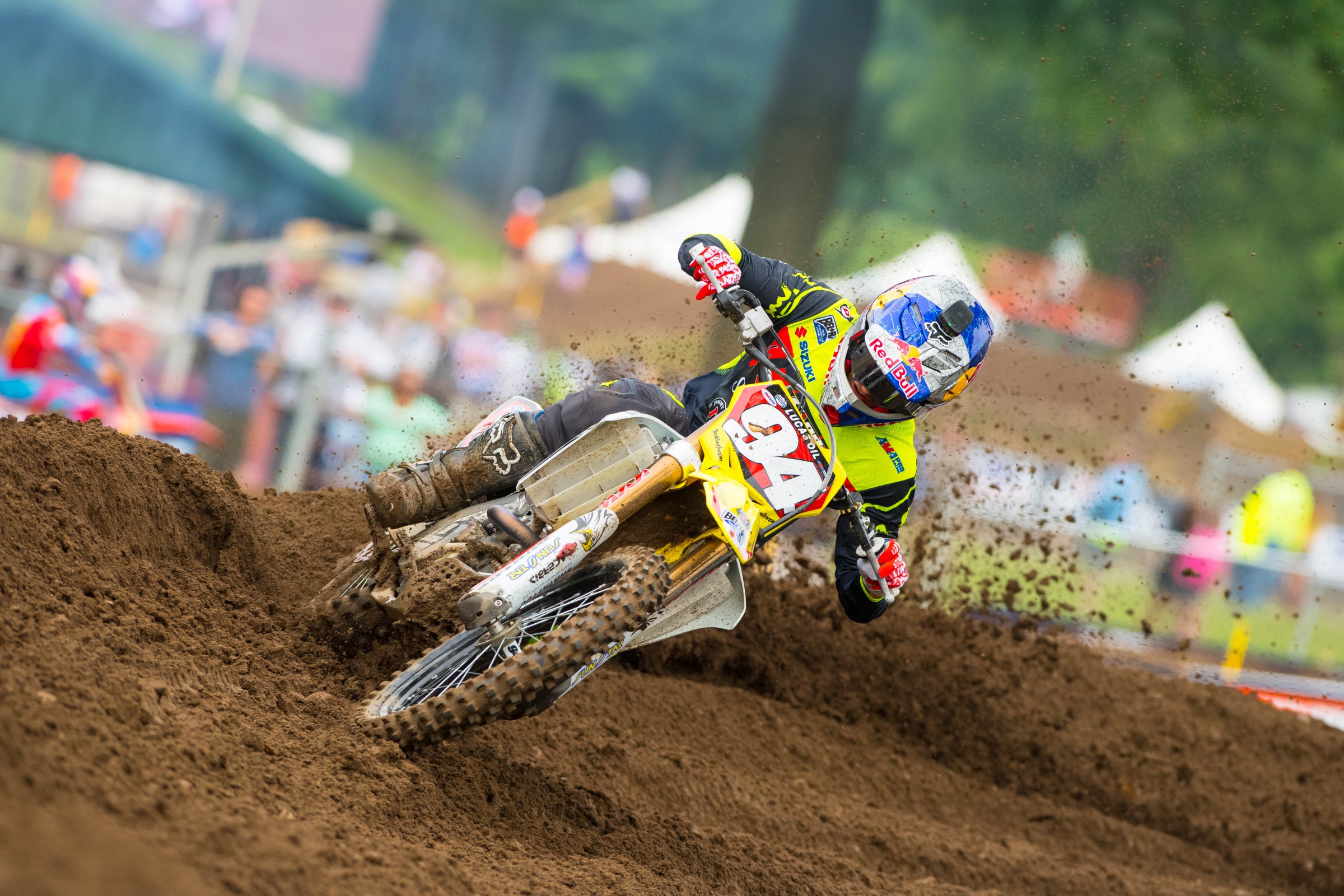 This week's question? I think it goes into the 250 Class. Cooper Webb got healthy, started winning and took the points lead all at once. I've heard a lot of bench racing back and fourth about this: Will Cooper Webb hold the points lead from here on out?
This is a tough one with multiple potential answers. This class is often ripe with craziness, inconsistency and huge points swings—especially back in the day here at Southwick—and while Webb has won the last two, he didn't totally dominate the field, either. But what if he's just getting going in his recovery from injury? What if that big crash took some wind out of Joey Savatgy's sails? Is this Webb's title or are more changes to come? I don't know the answer to this question, but it's definitely a significant one to think about as the second half of the season approaches.
PRO PERSPECTIVE (David Pingree and Jason Thomas)
DAVID PINGREE: We talk a lot about fitness preparation, maintenance and recovery being critical during the Nationals, and they are. But this weekend is likely the biggest test for riders, physically, and the way they take care of themselves prior to and afterwards is going to be big. First of all, Southwick is a physically brutal track. I vividly remember flying home with sore, aching muscles, scratched corneas from sand in my eyes, and cramping every time I tried to flex a muscle too tightly. When it is hot and humid this place is brutal (though tomorrow could be cool and wet). If you drink too much water you flush all your electrolytes out and cramp up, so finding a balance of water and sports drink is key. Also, your back takes a beating standing up through the sand as much as that track forces you too. Smart riders will schedule massage and/or chiropractic appointments for early next week to mitigate any issues moving forward. And, as always, stretching is key after getting beat up like that. We are at a point in the season where one really tough week could put you behind the eight ball for the rest of the summer in terms of recovery. And the raw backside from all the sand down your pants? I don't have any suggestions for you there. Enjoy the first shower you take... it's going to sting.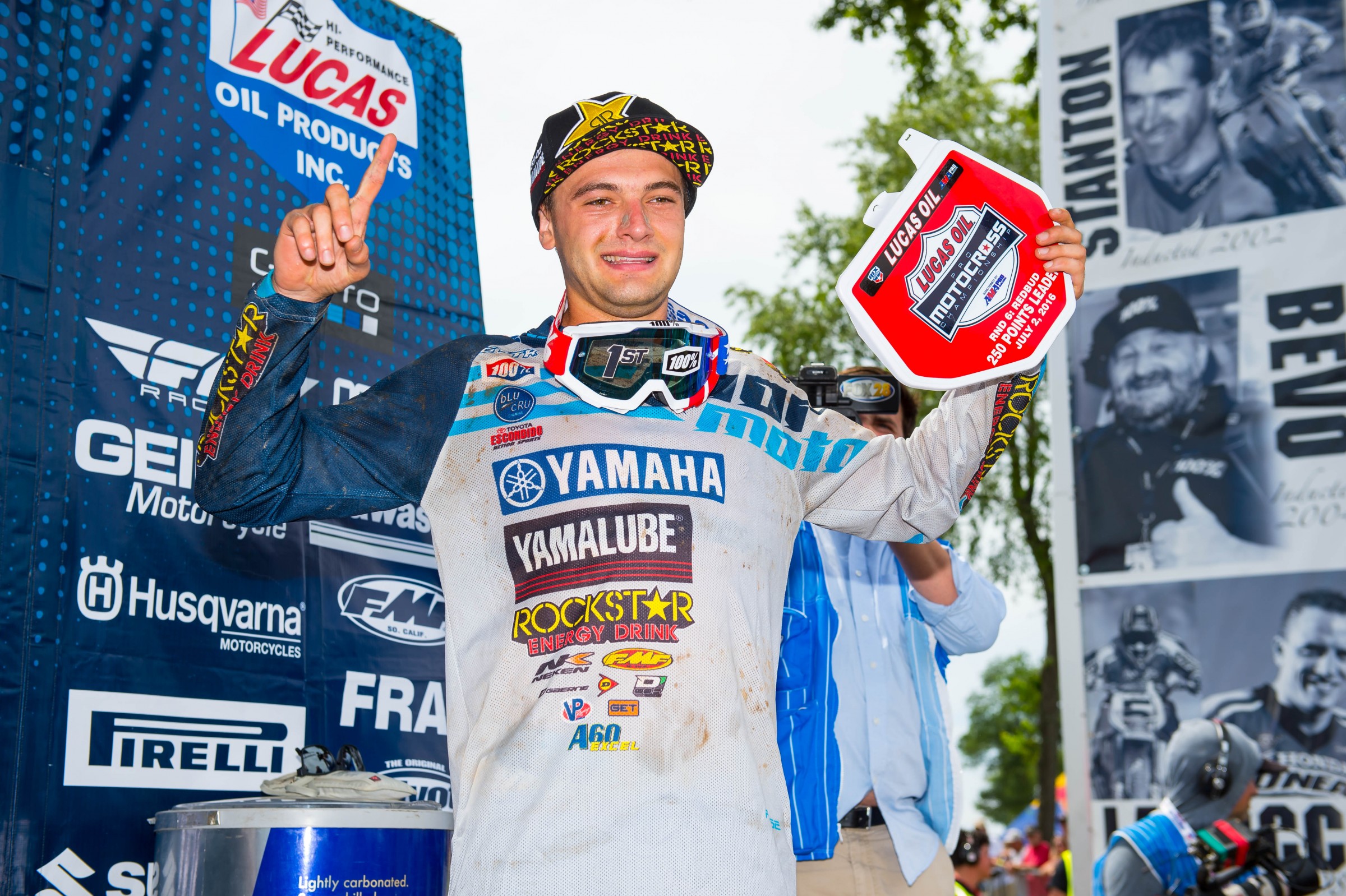 JASON THOMAS: Southwick can be one of the nastiest, roughest tracks this side of, well, anywhere! Much like Ping, I have felt the tidal wave of soreness when my eyes opened on the morning after the race. Everything seems to hurt. Using any muscle induces cramping and your back screams at you with every movement. Slowly, the body will recover during the next week and hopefully be back to 100 percent by the following Saturday. Hydration, nutrition, massages and finding the right balance of active recovery versus rest can all speed up that process.
This weekend may not be one of those brutal tests of fitness, though. With temperatures expected to be in the 70s and rain in the afternoon, I think riders may catch a break from the brutality that Southwick can inflict. Unless Mother Nature just unloads, the rain shouldn't hurt the track too much. Southwick can handle the showers and it has been very dry in that area of the country which will help it soak in immediately. Sure, rain is a hassle and makes vision a nightmare but I think the brutally hot, rough Southwick that we all remember may have to wait until next year.
RETURN OF THE 'WICK (MATTHES)
The 'Wick is back! And that's awesome. I should be on a plane right now but yesterday I was struck with some sudden back pain that put me down for the count. I got up this morning to catch my flight and nope, that wasn't going to happen. I've rescheduled for a red-eye tonight and doing the whole ice/heat, massage deal to try and get me there. After all, I have a jar of Southwick sand I took the last time I was there that I need to return! #doingwork #wantit #bethere
Hopefully I can make it to the track but either way it's great to see it back. I was thrilled to read Weege's interview with John Dowd where he says that they brought a lot of sand back (they'll have a bit more if I make it there!) into the facility. Over the years there's no doubt that it was getting a bit harder of a base plus the lack of anyone riding there for three years, the 'Wick probably needed some more sand.
One thing about Southwick that I'll never forget is back in the day with the concrete start the fans were literally five feet behind you on the gate just packed to the gills. The riders would be in staging, everything is pretty quiet pre-moto time and the locals would be ripping into Ricky Carmichael or whomever and be encouraging Dowdy or Doug Henry. The heckling was something out of a baseball game or something and it was pretty hard to not laugh here or there as the insults flew. Thankfully, the crowd seemed to like Tim Ferry for some reason so I only remember a few nice words. RC, James Stewart, Chad Reed or anyone that was able to beat the locals? Not so much.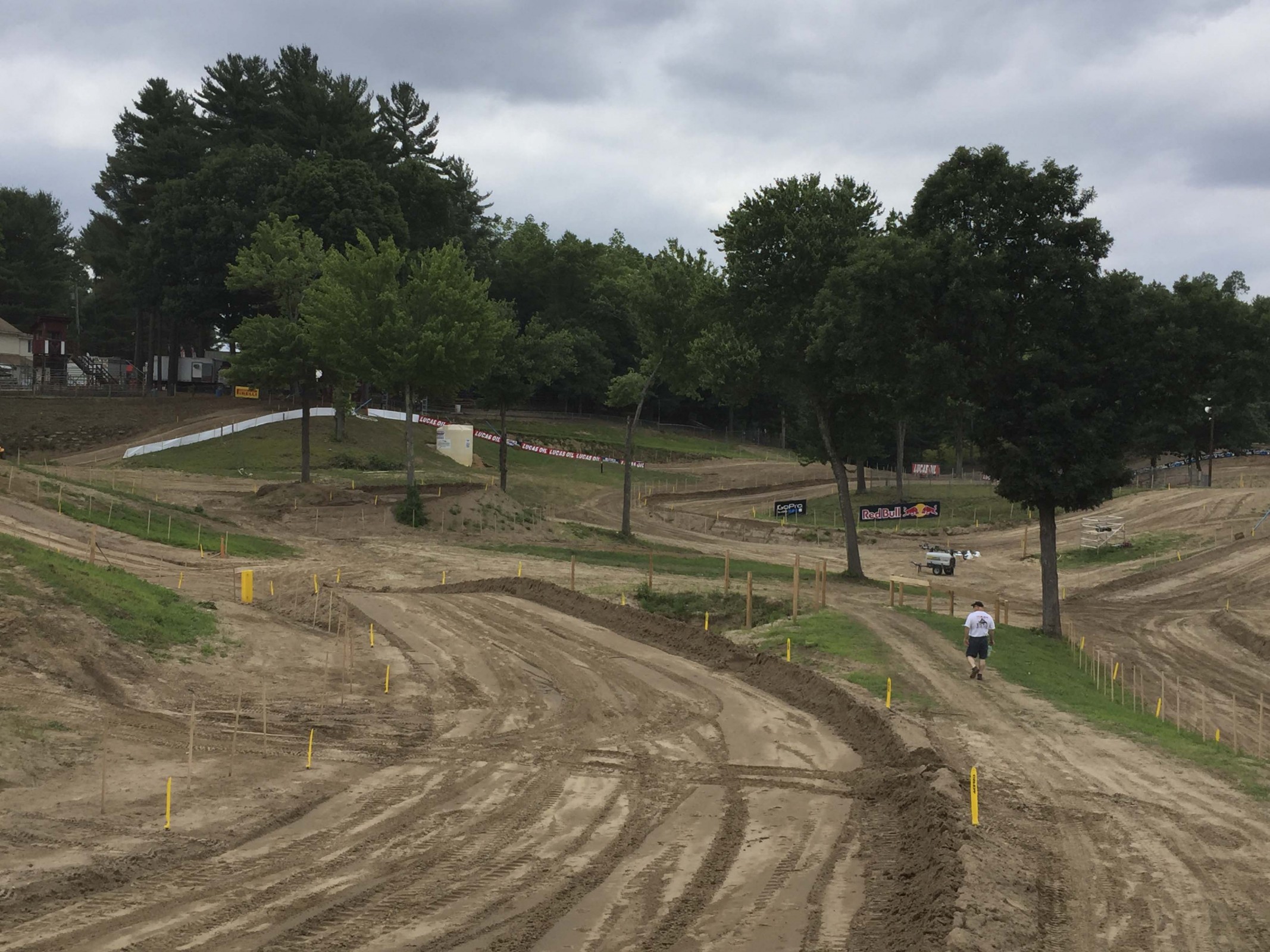 THE RIPPAH (MATTHES)
This weekend marks the return of Jimmy Decotis to the GEICO Honda team after getting some surgery after supercross. JIMMMMYYY DDDDDD is, in the vein of Pat Barton, Tony Lorusso and Mike Treadwell, the local sand specialist. He's been riding at the track for the last little while and you know he'll be stoked to be there. With Tristan Charboneau coming back next weekend, I'm not sure if Decotis is going to race the rest of them or not, but this weekend I think he can finish inside the top ten with some breaks. Southwick + Jimmy D = mass hysteria among the locals.
THE NUMBER: 11 (Andras Hegyi)
With his solid win last Saturday at RedBud—his fourth in a row—Ken Roczen now has a total of eleven career wins in the premier class of Lucas Oil Pro Motocross. The German star is now the most successful foreign rider ever in the AMA Pro Motocross, taking over the standard set by Australia's Chad Reed. Roczen debuted in the 450 Class in 2014. So far he has taken part in 30 races and has been able to get wins in all the three seasons.
Roczen has now surpassed Chad Reed, who raced between 2003 and 2015, though in some years (like this one) he was supercross-only. All told, Reed raced 99 rounds in the 250/450 National class, with wins in three seasons: 2009, '10 and '11, for a total of ten wins.
Concerning the origin and the birth of seven-time AMA Champion Jeff Ward, he was born in Scotland, but his family arrived in the U.S. when he was only four years old. He grew up in California and his nationality is American. Ward collected 13 wins in the 250/450 Nationals.
Foreign winners in the 250/450 Nationals
Ken Roczen (Germany) 11 wins
Chad Reed (Australia) 10
Pierre Karsmakers (Holland) 7
Greg Albertyn (South Africa) 5
Grant Langston (South Africa) 3
David Vuillemin (France) 3
Sebastien Tortelli (France) 3
Jean-Michel Bayle (France) 2
Gunnar Lindström (Sweden) 2
Brett Metcalfe (Australia) 1
Mickael Pichon (France) 1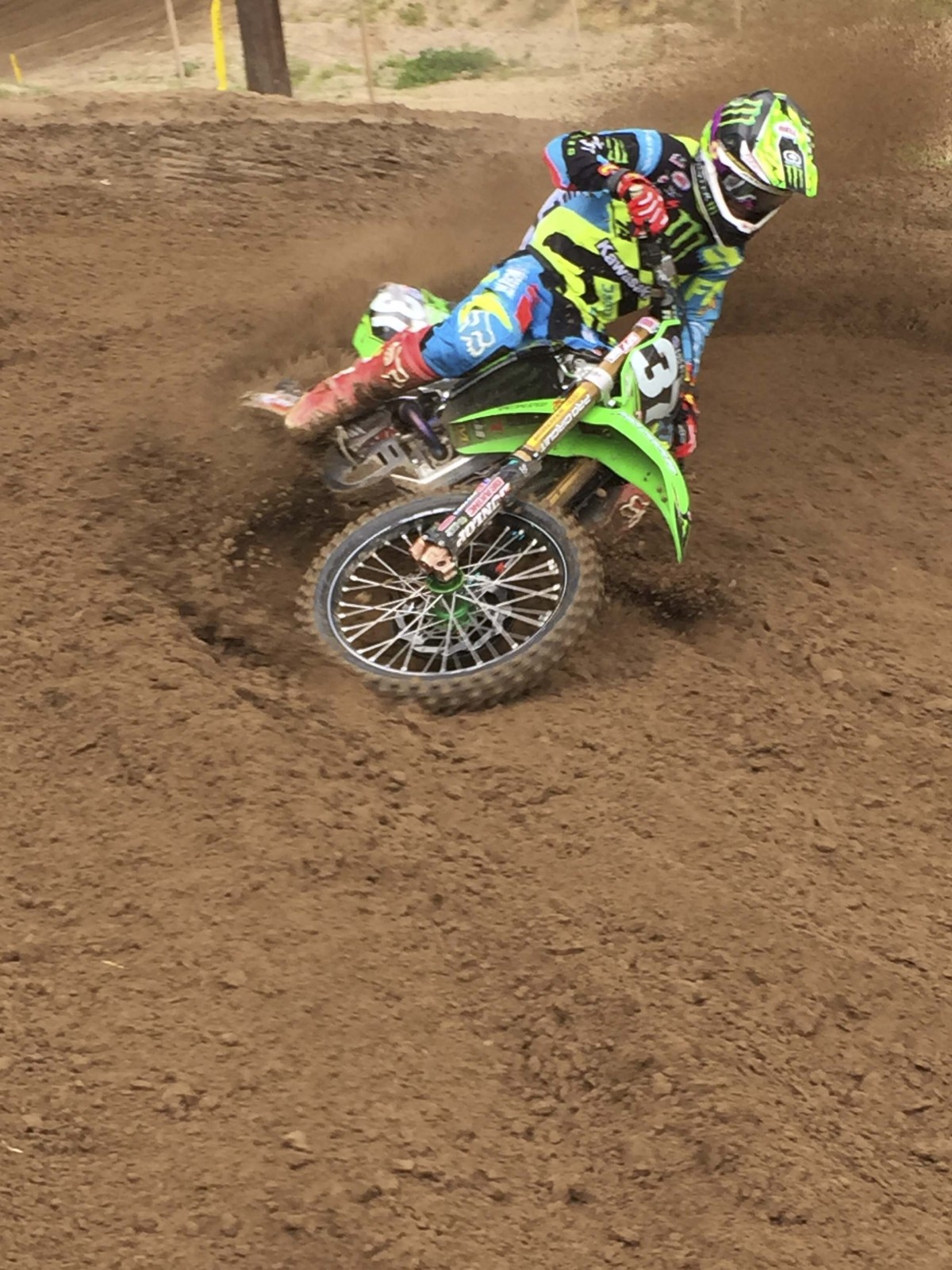 Roczen's Fourth (Andras Hegyi)
Suzuki's Ken Roczen got his fourth consecutive win at RedBud. In the history of 250/450 Nationals he became the eleventh rider to get at least four straight wins. And it should be noted that every rider who has ever won four in a row went on to win the title that same season.
Bob Hannah: The Hurricane had eight straight wins in 1978 and four straight in 1979 while riding for Yamaha. He won both AMA 250 National Championships.
Kent Howerton: The Rhinestone Cowboy got four wins in a row in 1980 and 1981 while riding for Suzuki and taking both 250 Class championships.
Ricky Johnson: The Bad Boy gained four successive wins in 1986 while riding his Honda to the title.
Jeff Stanton: The Honda rider from Michigan took five consecutive wins in 1989 on the way to his first of three titles.
Mike Kiedrowski: The MX Kied got four wins in a row in 1993 while riding for Team Kawasaki rider.
Jeff Emig: In his best season ever, Emig took four straight wins in 1997 and added the 250 MX title to the one he won in AMA Supercross.
Ricky Carmichael: In eight consecutive seasons, including his farewell tour, Carmichael was able to get more than four wins in a row in the 250/450 Class! As a Kawasaki rider got six straight wins in 2000 and then five straight wins in '01. As a Honda rider he had two perfect seasons in 2002 and 2004, winning all twelve rounds, while in 2003 he got six straight wins. He switched to Suzuki in 2005 and was once again perfect. In 2006 he grabbed six consecutive wins. In 2007 the GOAT had another series of five consecutive wins, but that season was a farewell tour for him and he did not fight for the championship title.
James Stewart: Bubba repeated Carmichael's fantastic effort in 2008, winning all twelve rounds on his way to his last outdoor title.
Chad Reed: While riding for Suzuki he scored four straight wins in 2009 and won the championship.
Ryan Dungey: The Diesel grabbed nine consecutive wins in 2010, ten successive wins in 2012, and five wins in a row in 2015. Dungey was champion in 2010 with Suzuki and also champion in '12 and '15 with KTM.
Ken Roczen: The German star keeps getting personal records in the 450 National this year. He's now won four in a row, and five of the first six rounds.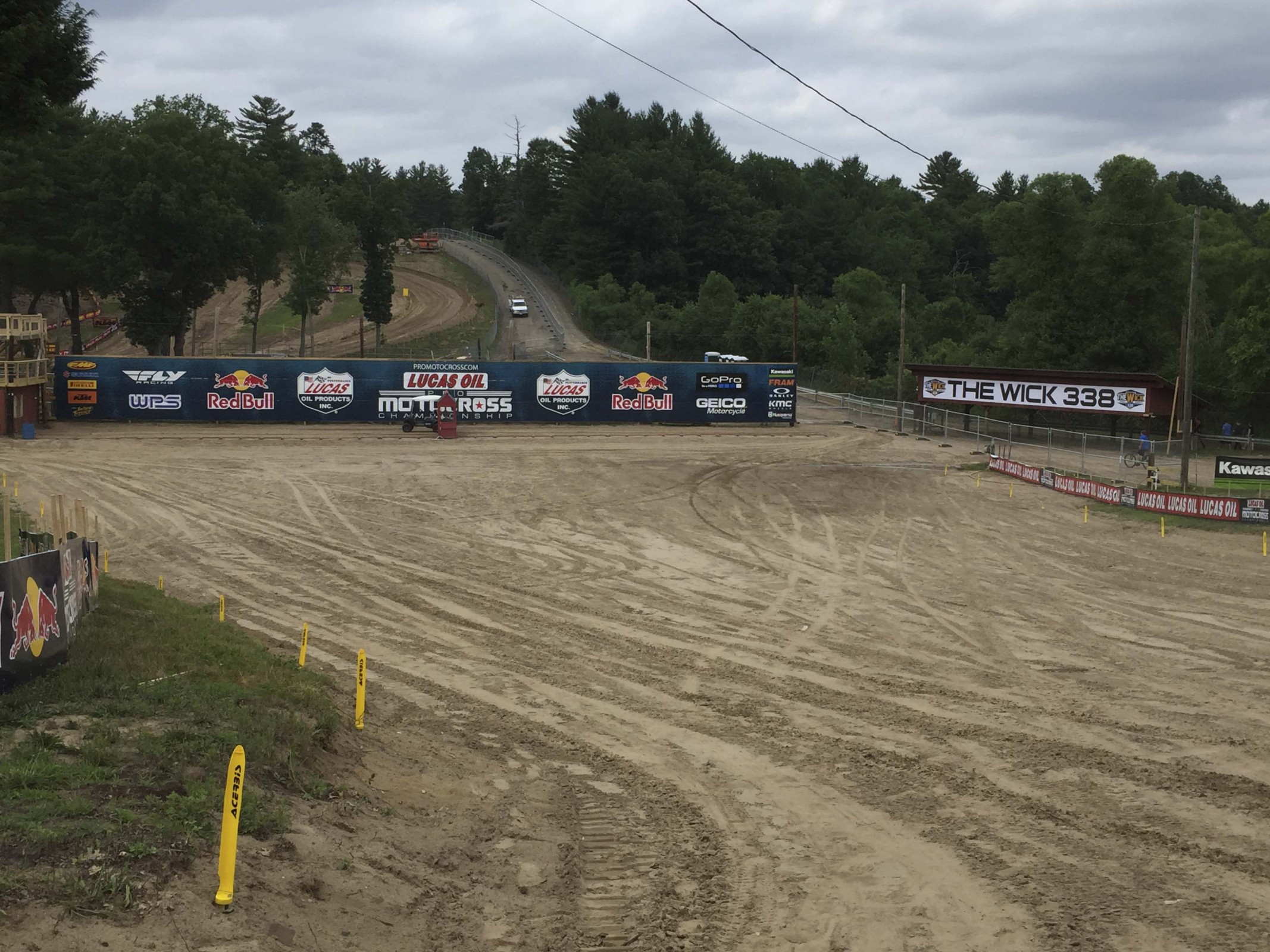 HEY, WATCH IT!
Schaefer Tracks headed out to Switchback MX in Butler, Pennsylvania over the past few weeks and created a new layout for their MX track. Check out locals like Broc Hepler, Steve Roman, and Shane Durham spinning some laps.
Valentino Rossi: The Doctor Series Episode 4/5
Here's Monster Energy/Pro Circuit Kawasaki's Adam Cianciarulo taking a lap around Southwick with the Vital MX GoPro.
And here's another One Lap Around The Wick 338, at a much smoother and slower pace than what AC44 did. With nothing to do in the morning I decided to take advantage of the empty, smooth Southwick track. Turns out having a Honda pit bike on the rig for race officials to get around on is a perk of the job! Be warned: It's the slowest GoPro lap ever.
RANDOM NOTES
Headed to Southwick? Don't miss your chance to spend all day in the pro pits with the Racer X All-Day Pit Pass! For $50, you get 13 issues of Racer X Illustrated plus an all-day pit pass.
If you're buying more than one pass you can get a multi-year subscription, or you can give the subscription as a gift. This offer is good for both new and renewing subscribers.
Quantities are limited, so stop by the Racer X Pit Pass booth Saturday morning if you haven't pre-ordered yours yet.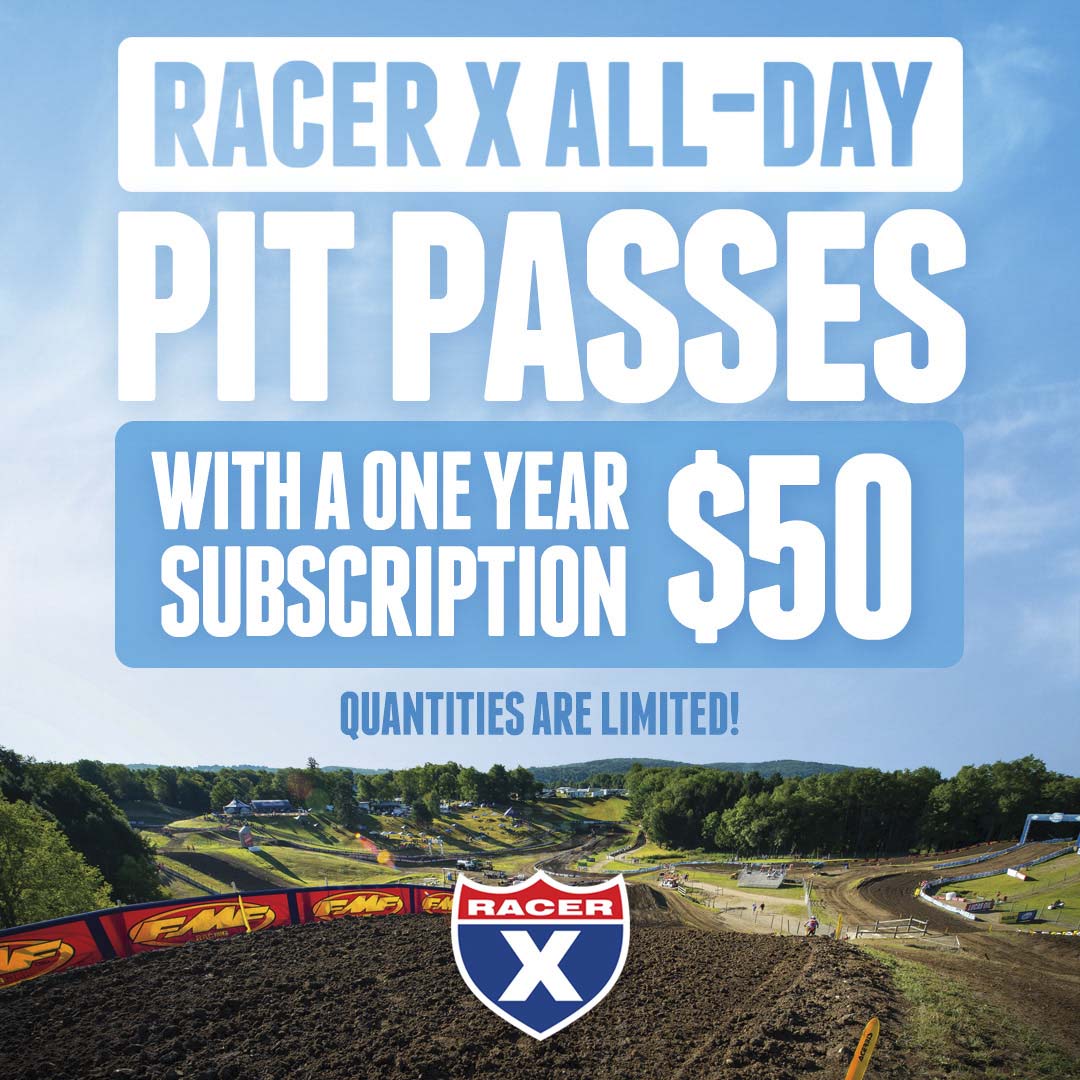 Stay hydrated this summer with a Racer X stainless steel water bottle. Just stop by the Racer X booth in Sponsor Village to subscribe or renew and get 13 issues of Racer X Illustrated plus a Racer X water bottle for just $20!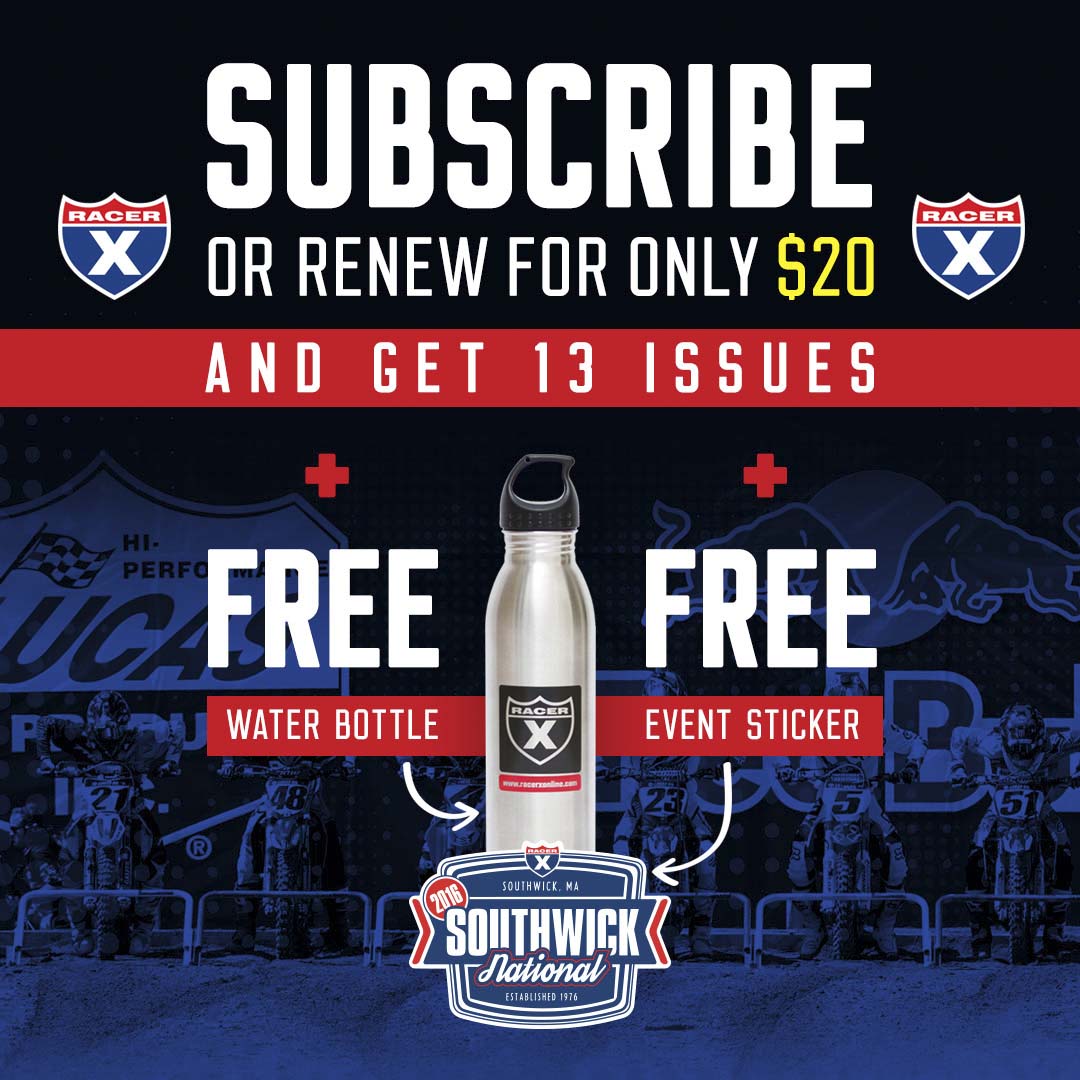 Don't forget stickers are always free at Racer X! Be sure to stop by and get your 2016 Southwick event sticker.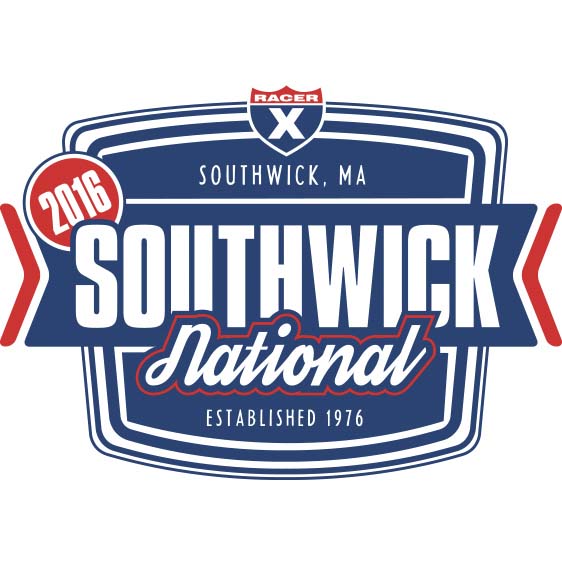 Former professional motocross racer Mike Young has been in a wheelchair since a career-ending crash two decades ago. He is in need of help from the motocross community and a GoFund me campaign is going on right now on his behalf. If you can help this fellow rider out, please do.
Check out the Moto Plates from Dan Geery that harken back to yesteryear and his time in the motorcycle industry.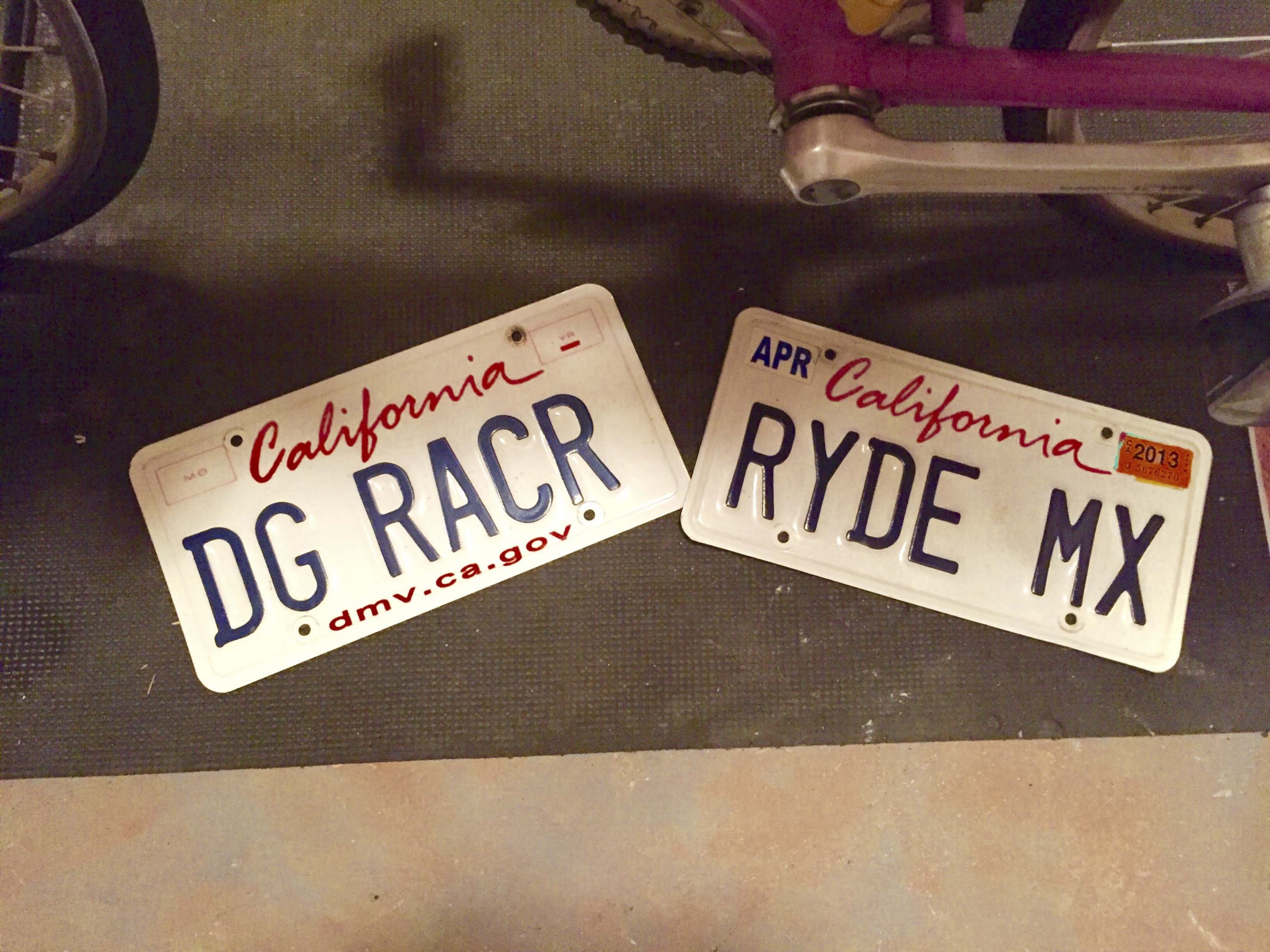 If you're headed to Washougal in a couple of weeks and want to see some more motocross while you're there, check out the Thursday Night Motocross race at Portland International Raceway.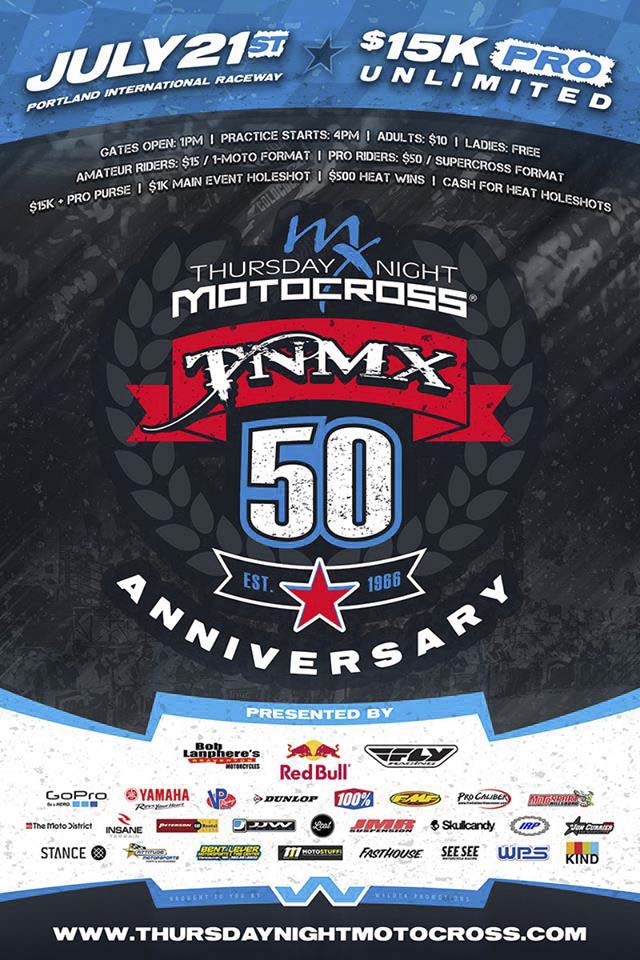 Got to get back out there and do some work. Thanks for reading Racerhead, see you at the races.