RedBud MX
Buchanan

,

MI
RedBud
Lucas Oil AMA Pro Motocross Championship
Welcome to Racerhead, and happy birthday to the United States of America. That happens on Monday, July Fourth, but all weekend long there will be fireworks, bottle rockets, flares, cheers, and, of course, "Reeeedddd Buuuuuuddddd!" Like "Braaap!" there is no really number of consecutive letters for spelling out the catch-call phrase that will resonate in the lush hills and valley of RedBud Track N Trail in Buchanan, Michigan, but it will be louder than ever this time around. That's because RedBud is not only the centerpiece of the Lucas Oil Pro Motocross Championship, but it's at the center of the celebration of Fifty Years of American Motocross. And this time around, it's also a celebration of the life of a good man, a true legend, and a real motocross promoter, Gene Ritchie.
"Mean" Gene passed earlier this year, but his family and children, Tim and Amy, had long ago taken the reins of RedBud from Gene and wife Nancy and have truly improved upon the platform. Now they will be using it to help celebrate his life, with a Memorial Lap that will include many of the legends who raced there over the years, alongside other activities.
And of course there's a big race in the middle of it all, which will see Soaring Eagle/Jimmy John's/RCH Racing Suzuki's Ken Roczen try to keep his hot streak going, even while Monster Energy Kawasaki's Eli Tomac tries to break out of his roost. They had some close motos last weekend at Muddy Creek, but in the end, #94 was just too much for Tomac and everyone else. He's got to be the favorite this weekend in Michigan.
As far as the 250 Class goes, last weekend was a strange race, with Yamalube/Star Racing Yamaha's Cooper Webb coming through in the second moto for a solid win and his first overall of the 2016 series. Coop was on point at what is effectively a home race for the North Carolinian, but Webb has another home race coming up in September with the new Charlotte round of MXGP, and he's been helping promote it, as have the Monster Energy-backed riders who are required by contract to be there.
But something happened in Webb's messaging that threw a lot of people off—none more so than me. He tweeted an image of the Charlotte track and said he was looking forward to "a real series" coming to the U.S. and how much more professional MXGP was, and that Lucas Oil Pro Motocross has "fake promoters" that won't be around much longer.
I've known Cooper Webb a long time. He grew up racing the Loretta Lynn's AMA Amateur National Championship, which was the platform that helped him hone his motocross talents and eventually land his job with Star Racing (and for the next few years with factory Yamaha). I've never had a discussion with him about race promotions, so I had no idea he thought I was a fake promoter and that what's happening on the infield of that Charlotte dirt track is "real motocross" more so than, say, RedBud. Or High Point. Or Unadilla, Spring Creek, Washougal, Hangtown, etc. I always supported Cooper Webb and think he's a fantastic talent and a charismatic kid who will help bring new fans to this sport, so this caught me off guard.
I later found out that Webb had just been informed that if he missed another press conference after the race—something most professional series require after events for the top finishers—he might go to the starting gate last for the first moto at the next round. You see, Cooper's team had informed MX Sports that he would be leaving RedBud immediately after his race so he could catch a flight out of Chicago for home, which doesn't seem like a good enough excuse to pass up the chance to do the courteous and professional thing, which is to attend a post-race press conference and support your sponsors and team (not to mention the media that helps move this whole motocross industry wheel around). Webb doesn't want to be there and has already missed others, and when he was told he had to be there, he apparently decided that the promoters are fake, this series not real, and so on. (For the record, Lucas Oil Pro Motocross is the series with real prize money earned racing on real motocross tracks, and Cooper's sponsors pay him real bonuses.)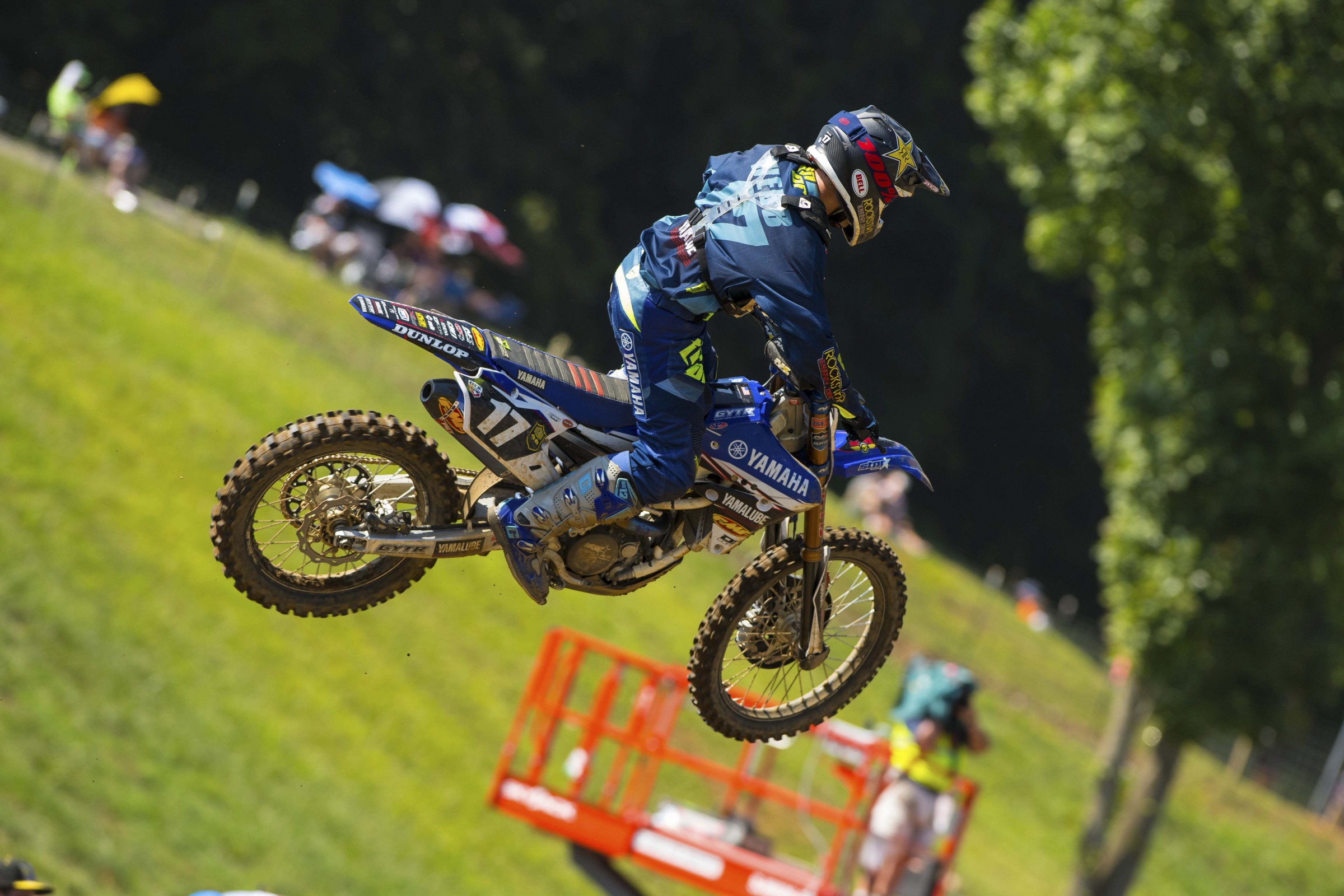 Everyone is entitled to their opinion, and if Cooper Webb thinks we're fake—and that the Ritchies, the Dirt Diggers, the Robinsons, the Huffmans, and the Martins aren't real promoters—so be it. But I'm confused about us not being around much longer; I think we're all in this for life.
All that said, I look forward to talking to Cooper himself about all this and seeing what he thinks is wrong with the series and its promoters.
REMEMBERING MJ USA (DC)
A sad, tragic story popped up when a friend texted me a bizarre Facebook post from Mike Jenkins, the owner of Ohio-based MJ USA and an early sponsor of riders like Jeromy Buehl, "Flyin'" Mike Bias, Brian Stanley, and lots of others in Ohio, West Virginia, and Pennsylvania. He wrote about how proud he was of his kids and what he'd done with his life, the success of his recent business enterprises, and so on. Then it took a sharp turn and went into how he got an unexpected call from a coworker of his wife's, how she was having an affair, and how he turned around and headed for home and more. Then Jenkins wrote about where he wanted his ashes buried, how he would soon be joining his "brown-eyed girl," and how he hopes he saves others.
A short time later Jenkins apparently shot his wife and another adult in a home in Bensenville, Illinois, killing both. Then he shot himself.
Jeromy Buehl wrote on his Facebook page: "MJ was a friend to many in the motocross world. He was my first sponsor back in the day. He worked hard at his business and played even harder on his toys! Told big stories better than anyone. I am saddened deeply and shocked. Please pray for his family."
Wrote Bias: "Mike, I can't thank you enough for your sponsorship thru the years..... You helped me more than I could ever thank you for. I'll miss my friend... You were truly my friend. I hate this so much. You were so full of life (and shit) I think that's why we were such good friends. Thoughts and Prayers to your family. Love ya, brother."
RedBuuuddd! (Jordan Roberts)
Bust out your American-flag bikinis and put your Budweiser on ice, because it's almost time for the best National on the Lucas Oil Pro Motocross Championship circuit. That may come with a little hometown bias, but the RedBud National has been a cornerstone of American motocross since 1974—and for good reason. The facility makes continuous improvements every season, and though that may come with a sense of pride and joy to the owning and operating Ritchie family, the drive to advance and progress has been instilled for decades now. This all started with RedBud's founding father, Gene Ritchie, who passed away earlier this year.
As DC mentioned, this year's RedBud National will also be paired as a tribute to Gene. The lineup of riders for the parade lap is a testament to the talent RedBud has helped churn out over the years: Dick Burleson, Jeff Stanton, Mike LaRocco, Todd DeHoop, Nick and Terry Wey, Lisa Akin-Wagner, Jay Wagner, Tim Ritchie, Ronnie Weatherholt, Larry Witmer, and possibly more will make lap on Saturday to honor Gene's life.
Yesterday's press day was also a sign of good things to come on Saturday. Ken Roczen—a late arrival due to a delayed flight—and Broc Tickle hammered out some laps with company from CycleTrader.com/Rock River Yamaha riders Luke Renzland, Colt Nichols, and Cole Martinez, as well as local talent such as Austin Wagner and more. Roczen looked real comfortable, throwing some massive whips and oppo-whips over LaRocco's Leap and the Fly Racing uphill triple with just a few laps under his belt. If recent history repeats itself, presenting sponsors Soaring Eagle Casino and Rockford Fosgate will be pleased with Sunday's headlines.
The only change to this year's track layout comes at the starting area. There is now a water truck/medic cart lane, splitting the start straight and the left-hand turn following the finish-line tabletop, though both merge into the straight as usual before the next right-hand sweeper. The new changes should allow riders to rail around the new turn's berm quick than ever.

Pro Perspective (Jason Thomas)
RedBuuuuuuddddd! If you don't like RedBud, then I probably don't like you. This race oozes what motocross in America is all about. Held on our Independence Day weekend on a track that most motocross dreams exist on, RedBud is simply what it's all about.
For the riders, this is the halfway point of the series. Most have an idea of where they stand by now after a month and a half of racing. For the healthy riders who have been fulfilling expectations, it's just another weekend on the calendar. For the unlucky few who have yet to find their groove, however, RedBud offers a great opportunity to turn it around. Injuries have taken a major toll on the 450 Class, opening the door for solid results moving forward. This race has everyone's attention, as it's quite possibly the most popular race of the year. So for riders like Justin Brayton, Justin Bogle, Broc Tickle, and Weston Peick, the time to take advantage of the opportunity is now. Many of these guys are viewed similarly by teams when considering who to sign. The 2017 contracts will be handed out in the coming weeks and months, and a strong result this weekend can tilt the momentum in your favor. RedBud will mean many things to many different people, but for those riders fighting for their jobs, its importance can't be overstated. The "race within a race" will be raging all day long for who has the upper hand at the negotiating table.
Webb's EXPRESS (Andras Hegyi)
Cooper Webb became only the third Yamaha rider in the 250 Class to win in three different seasons. This is an impressive feat because he suffered a broken wrist in April. Getting his win at Muddy Creek makes him the third-ever Yamaha rider to win in at least three consecutive seasons in the small-bore class. Broc Glover did from 1977-'80 when Yamahas were yellow. Jeff Emig did it between 1992 and '94 when Yamahas were white. And now Cooper Webb has done it when Yamahas are blue!
Tim and Jeffrey Yet Again (Matthes)

First off, HAPPY CANADA DAY, EVERYONE!!!
Just getting back into the groove again from a week in Italy, home for 36 hours, and off again to RedBud. I covered the MXGP in my Observations column, but something I wanted to touch on was the upper-echelon talent in Europe. Tim Gajser's really, really good, and soon he's going to be an MXGP champion in his rookie year. In the MX2 class, we all know about Jeffrey Herlings, and after two years of injuries, his wrecking-ball tour of the 250 Class is on track this year.
We know Gajser's going to race the Monster Energy Cup in October if everything holds together, and as I wrote, in talking to him, I think we'll see him full-time in the USA very soon. Maybe not 2017, but I would think for sure 2018. Herlings, as OTOR's Adam Wheeler reported, is going to be forced into the MXGP class when he clinches this title. This sets up a dynamic battle next year with Gajser, Herlings, 2015 champion Romain Febvre, and of course eight-time World Champion Antonio Cairoli. The GP riders focus so much on motocross compared to the USA riders that when it comes to the outdoors, I think they have an edge on our guys, who spend half of the year focused on supercross. And these four guys are some of the best in the world outdoors. I saw it firsthand.
In speaking with Jeff Emig on the Fly Racing Show, he agreed with me that when Gajser comes over, the Slovenian is going to be on the level of a Ken Roczen. Although there is a rule now that am MXGP champion is not eligible for 250SX, which would be a massive issue for someone with limited supercross experience like Tim. I would guess this rule gets changed, but that's just me. Anyway, get ready for Gajser over here and for Herlings to rule the MXGP class very, very soon.
Roczen's First Triple (Andras Hegyi)
Ken Roczen keeps getting personal records this season. At Muddy Creek he dueled in both motos against Eli Tomac and got both wins. This memorable victory means that Roczen gained his fourth win this year and his third straight. This triple is a personal record in Roczen's U.S. racing career. Before Muddy Creek he never got three wins in a row here; neither in supercross nor in motocross, neither in the 450 Class nor the 250 category.
Besides the South African Grant Langston and the Australian Chad Reed, Roczen is the third non-American rider who was able to get at least three consecutive wins in the AMA Nationals' premier class. In 2007 Langston won the last three rounds in the saddle of Yamaha. In 2009, while at Suzuki, Reed won four straight rounds.
Hey, Watch It!
Racer X Films: 2017 Kawasaki KX250F Intro
Racer X Films: Muddy Creek, Remastered
Random Notes
Foremost Media, the publishers of Australian website MotoOnline.com.au, sent us this digital magazine that they created with support of Alpinestars Australia this week, offering a unique look at the scene down under from an Alpinestars perspective. The Foremost Media company's owned and operated by Alex Gobert, who used to be based in the US, and they continue to do neat things within the sport in Australia.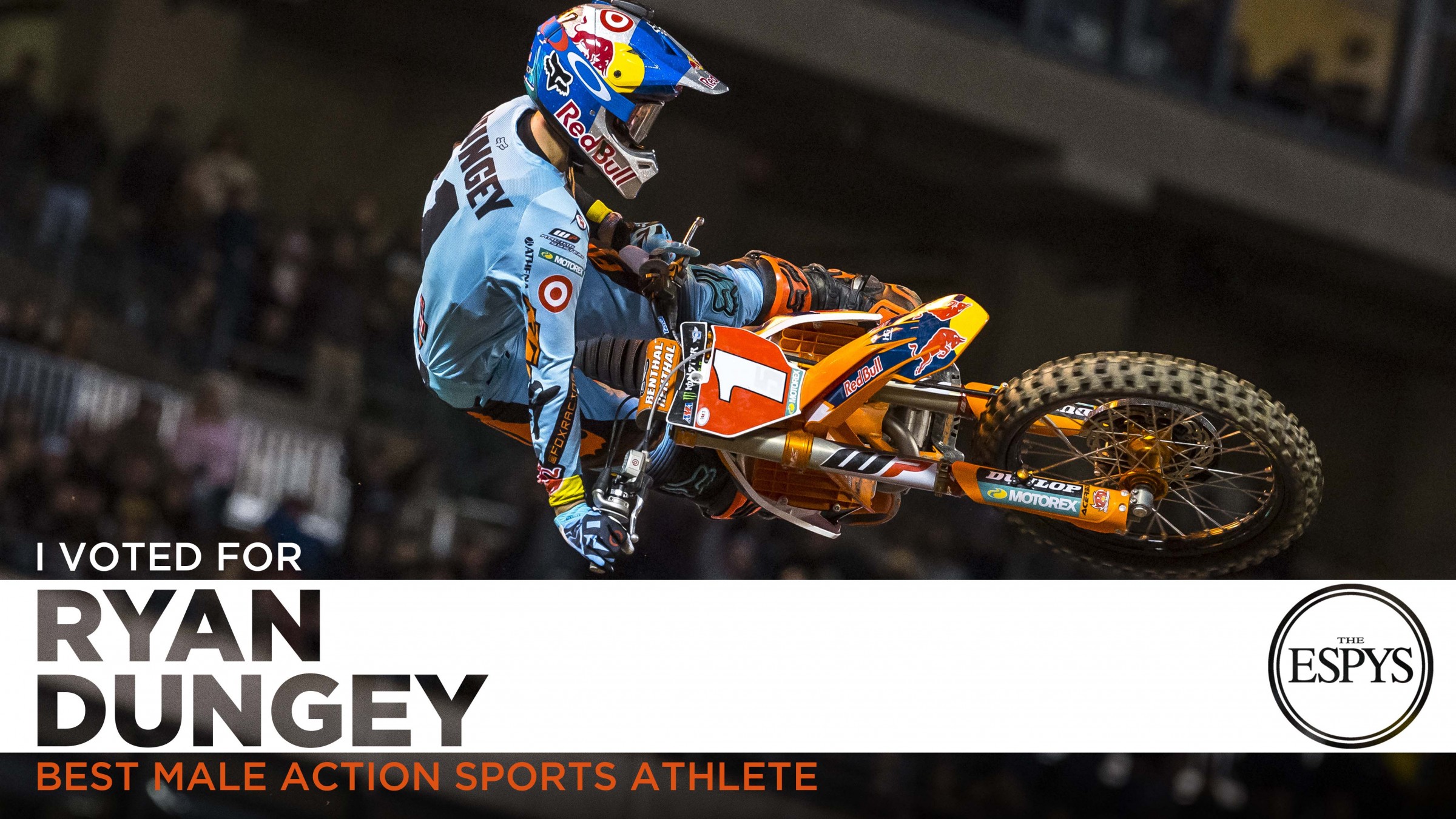 Stay hydrated this summer with a Racer X stainless steel water bottle. Just stop by the Racer X booth in Sponsor Village to subscribe or renew and get 13 issues of Racer X Illustrated plus a Racer X water bottle for just $20!
Don't forget stickers are always free at Racer X! Be sure to stop by and get your 2016 Redbud event sticker.
Headed to Redbud? Don't miss your chance to spend all day in the pro pits with the Racer X All-Day Pit Pass!
For $50, you get 13 issues of Racer X Illustrated plus an all-day pit pass. If you're buying more than one pass you can get a multi-year subscription, or you can give the subscription as a gift. This offer is good for both new and renewing subscribers.
Quantities are limited, so stop by the Racer X Pit Pass booth Saturday morning if you haven't pre-ordered yours yet.
Happy birthday, America! Thanks for reading Racerhead. See you at the races.