R2R Erv Braun Donation Page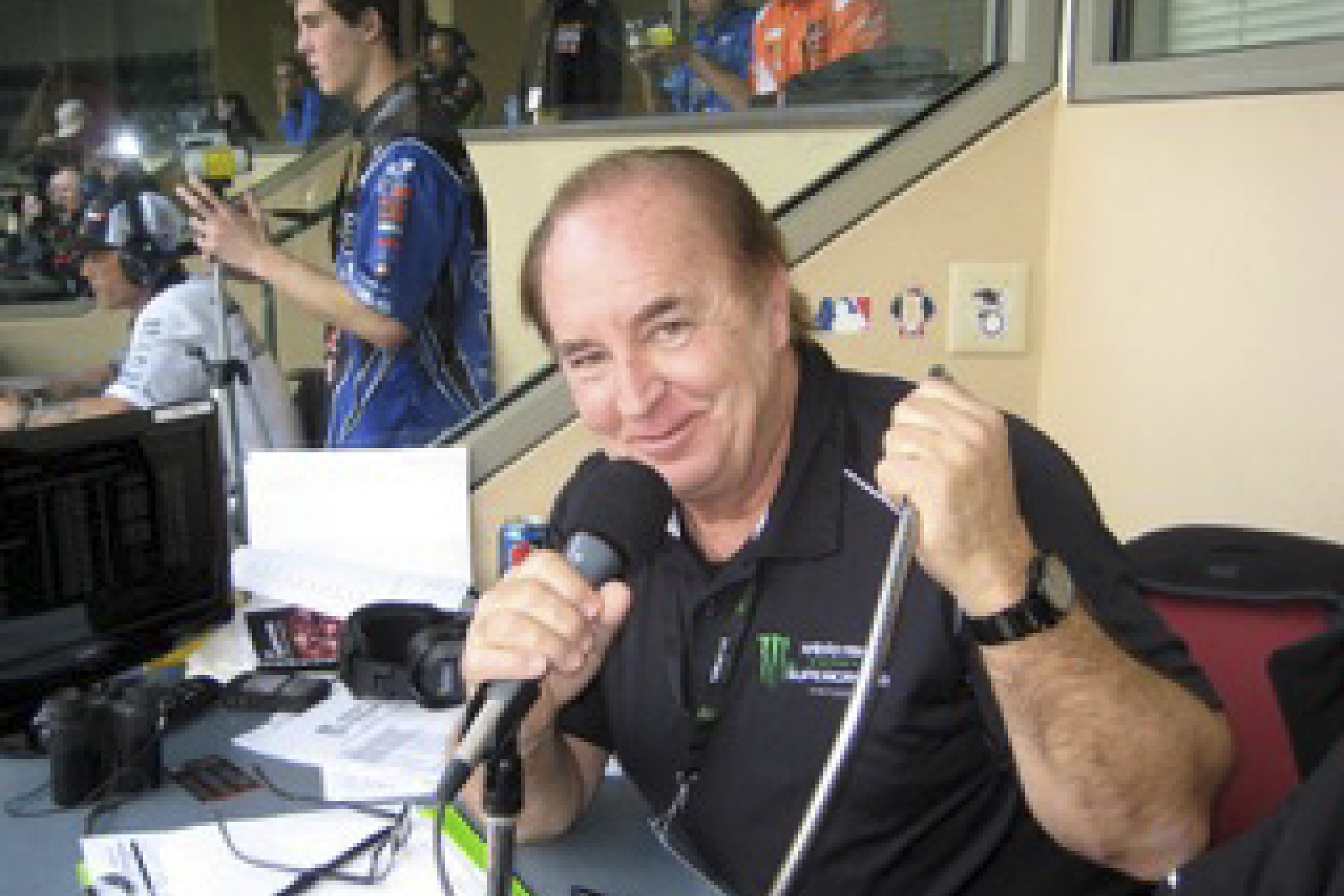 Encinitas, CA – On Monday, June 6, Erv Braun, The Voice of Motocross, suffered a massive ischemic stroke to the left side of his brain. As a result, he has lost the control of his right leg and right arm, and unfathomably, his ability to talk. On June 17, Erv was moved from the hospital that he was recovering in for the past 11 days to a full-time rehabilitation therapy center in his hometown. His doctors are hopeful and are calling him one of the strongest patients they have ever had.
With his will intact, Erv continues to be the fighter we all know him to be, but there is a long road of rehabilitation ahead of him. He is going to need daily speech and vocational rehabilitation therapy along with full-time round the clock care at the rehabilitation therapy center he is currently at. Unfortunately Erv's insurance will not come close to covering all of his extensive medical needs and his already substantial medical bills.
What do you say on behalf of a man who for over 30 years was responsible for saying it all for us? Erv has touched many lives having announced some of the most well-known names in the sport and endearing himself to all up-and-comers and their families. He is a talented musician, a loving father, and best friend for nearly 50 years to his devoted loving partner, Win. For the first time in his prolific career, Erv has had to cancel his announcing commitments. Now he needs a little back from the community he has been championing for so long. May it be in prayers, positive thoughts, or donations, anything helps.
Road2Recovery has set up a specific donation page to help raise much-needed funds for Erv and his family. The donation page will be made available on Road 2 Recovery's website here. R2R would like to hold an ebay auction to help with the fundraising efforts, and are asking the Supercross/Motocross community for donated items to be sent to them. For more information on donating products for the "Erv Braun ebay auction" please contact R2R at info@road2recovery.com.
Due to the severity of his condition, Ervs family is requesting all inquirers go through Road 2 Recovery and is kindly asking for privacy while they travel these unknown waters. You can contact Road 2 Recovery at info@road2recovery.com or 760-436-1366. Win and his children are overcome with gratitude by the outpouring of people reaching out to them. They would like to thank everyone for their kind words, prayers and support.