Haiden Deegan Backflips to Dirt at Just 10 Years Old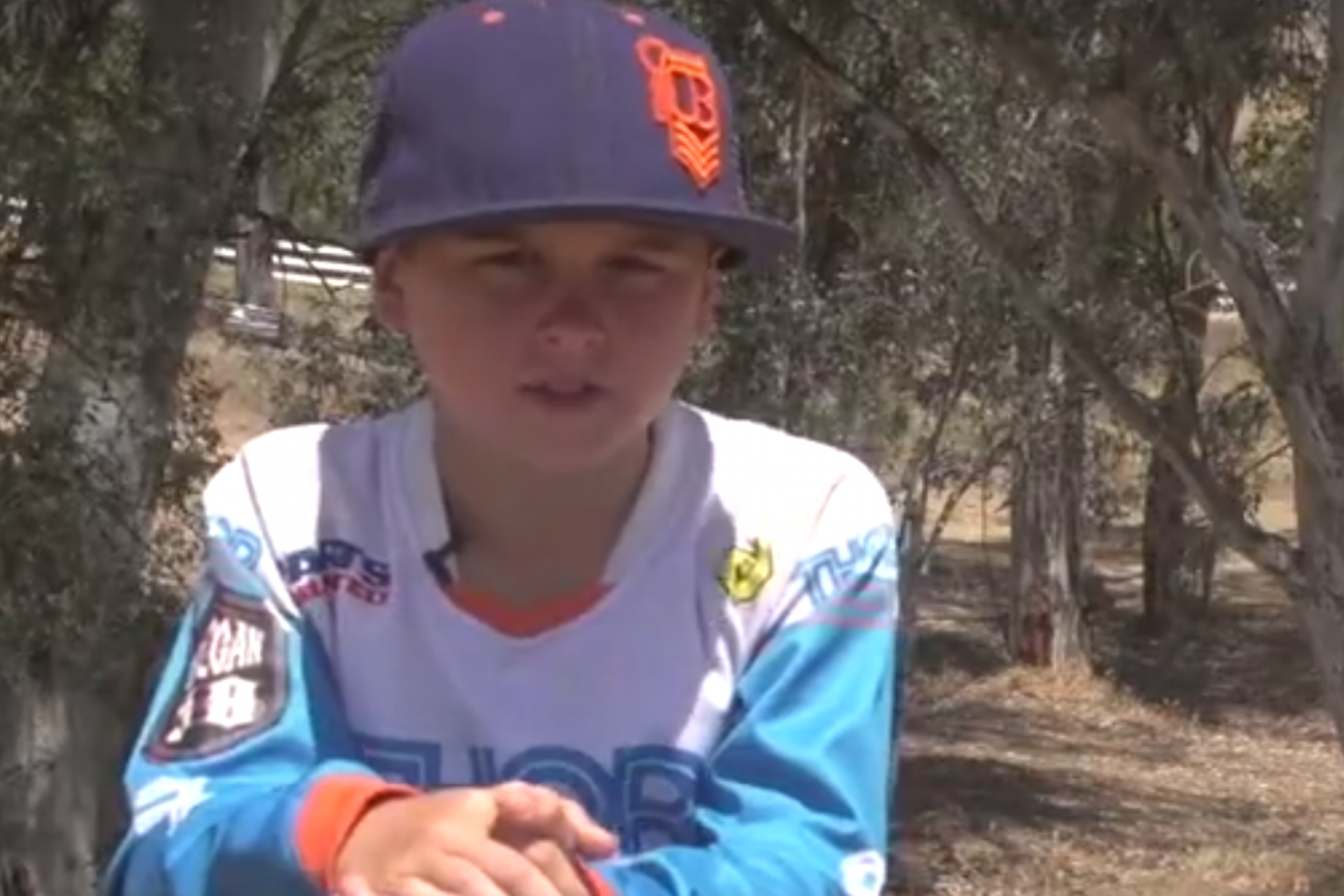 Brian Deegan is one of the most recognizable names in action sports. Co-founder of the Metal Mulisha, Deegan was a top-level racer (with a 125 supercross win) before taking 10 X Games medals in Moto X, and then transitioning to Rallycar in 2009, where he earned four more medals. Today, Deegan is a top gun in off-road truck racing. But his son, Haiden, is also making quite a name for himself at just 10 years old.
Nicknamed "Danger Boy," Haiden, an up and coming minicycle rider for KTM's Orange Brigade team, already has more than 250 thousand followers on Instagram and is already backflipping to dirt. No, seriously. At just 10 years old!
Last night on his Facebook page, Brian released a video documenting Haiden's first backflip to dirt.