Vexea Gear Launches With Nate Adams at X Games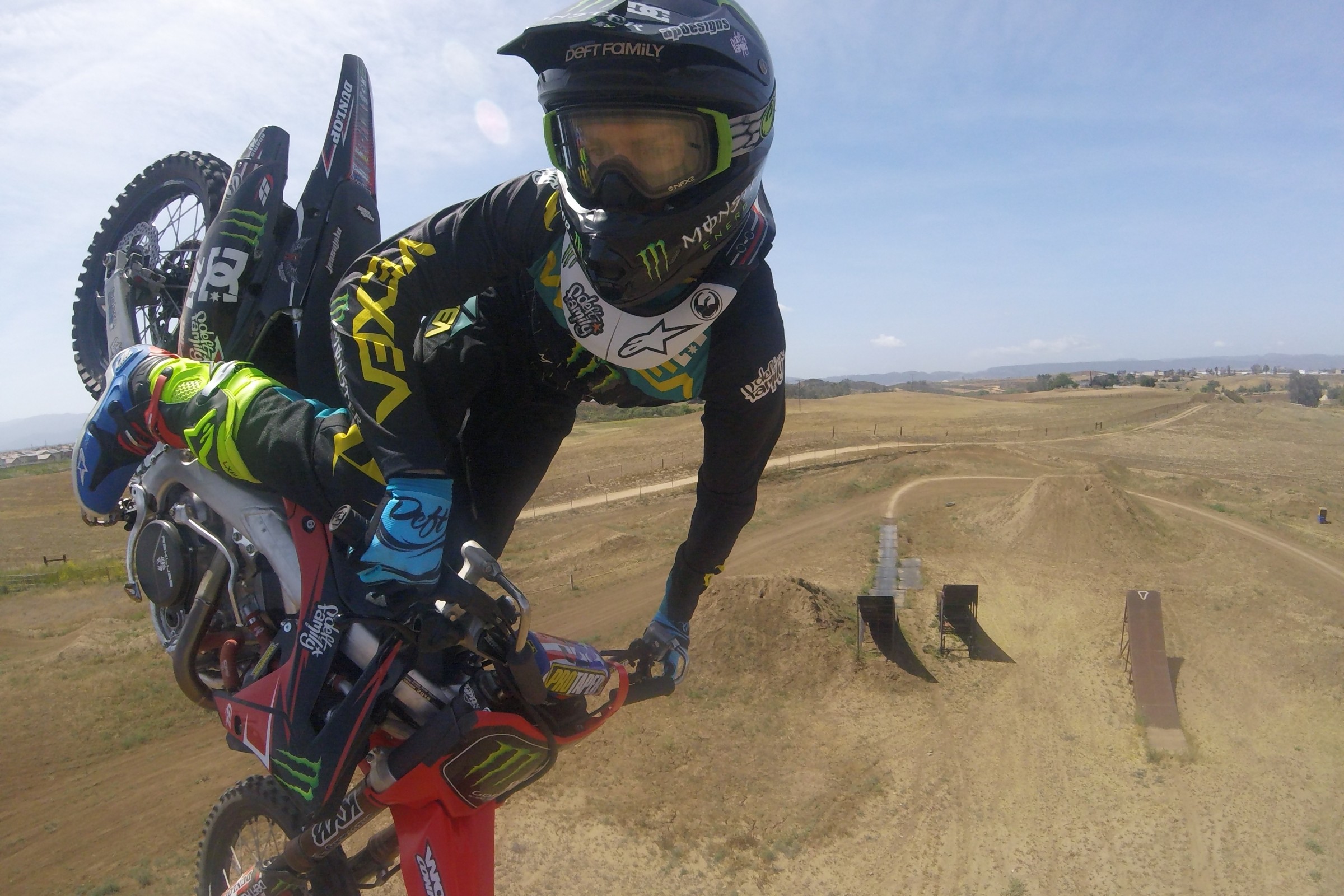 Jacksonville, NC.- May 31st, 2016 VEXEA MX is excited to announce their initial product offering VX- Vision and VX- Attack series pants, jerseys and gloves available June 25th on www.vexeamx.com . Years in the making, VEXEA has dedicated countless hours of research and development to bring to market gear of exceptional quality and durability. Working with top designers and riders with years of industry experience, VEXEA is excited to get riders wearing the gear and helping deliver the ultimate fit and function to maximize rider performance.
VEXEA is also extremely excited to announce the signing of their first premiere athlete by coming to terms with X Games gold medalist and one of the most popular Moto athletes today Nate Adams. " It is so rewarding for us as a new brand to be able to work with an athlete of Nate's caliber and being able to get his product feedback during such a crucial time for us has been invaluable." Says Adam Baldwin CEO of VEXEA MX. "I am really excited to be the first sponsored athlete for VEXEA, having built my own brand from the ground up I know what it takes to be successful and these guys have shown me they are willing to do whatever it takes to make VEXEA a leader in the gear market!" Says Nate Adams
About VEXEA
With nearly a decade of experience in the Military Special Operations, VEXEA's founder Adam Baldwin understands the vital importance of balancing weight, durability and functionality when it comes to gear and equipment. While the sport of Motocross continues to evolve on a daily basis, Adam noticed today's race wear continuing to incorporate heavy, rigid materials with restrictive designs year after year. As an avid Motocross fan and racer himself, he began traveling to events and training facilities across the country getting feedback from top level pros to mini riders chasing their dream on what they demand out of their equipment. Armed with this information, VEXEA teamed up with highly respected designers with extensive experience in gear design and product development. The goal was to create race wear and apparel with cutting edge designs engineered to keep Motocross atheltes fresh, dry and light while competing.