San Bernardino, CA
Glen Helen
Lucas Oil AMA Pro Motocross Championship
When you think about it, it makes plenty of sense. Then again, it makes no sense at all. Every year plenty of riders get caught off guard with setup when the first gate of Lucas Oil Pro Motocross drops. They've been focusing on supercross for the last five or six months, which requires totally different settings than motocross, so of course things might get weird when they hit the high speeds and rough tracks of the outdoors. But what about the wealth of data acquired from previous seasons? Why can't riders and teams just consult their notebooks and jump back to their best setting from last year? We asked around over the weekend and it turns out the answer isn't as simple as you might think.
In supercross, a rider doesn't want the bike moving around under him, and since those tracks are nowhere near as rough and choppy as motocross, technicians can build in stiff settings and give the bike such a solid feel. Suspension must also be able to handle the type of jumps and obstacles found in stadiums, so as a result setup ends up being quite stiff. Going fast in motocross requires suspension to be supple so it can soak up relentless chop and Volkswagen Bug-sized braking bumps, so it ends up being much softer. So it seems pretty simple to just take the stiff stuff off when supercross ends and bolt on softer settings once you head to the motocross track. The problem is, going directly from one to the other can be like walking out of the sunlight directly into a dark room.
"If you pull the settings a guy liked from motocross the previous year when he's coming right out of supercross, they're like, 'Whoa, whoa, whoa, this is way too soft,'" Explains Autotrader/Monster Energy/Toyota/JGR Yamaha suspension tech Jonny Oler. "It's so foreign for them, it feels crazy. So in a way you start doing circles with them, going back to a stiffer setting, then they start figuring it out. More guys start riding at the tracks doing the stopwatch wars, and as that intensifies guys pick up their speed and figure out they need to absorb the bumps a little better. So you start going softer and getting back to where they were last year. And it's the same thing going back into supercross too. A guy will be like, 'Oh, we're way too stiff.' So you work through the testing and practicing and getting ready for A1, and when you get down to A1 a rider will say, 'Oh, we're way too soft.' It's baby steps. You get the rider comfortable and start adjusting and evolving toward the type of racing he's going to be doing. You start off in a place where you shouldn't be, a place where you know you shouldn't be, and you have to work the riders back to where they need to be. Hopefully you get there before the first round, but usually you get to the first round, and that's the first real test."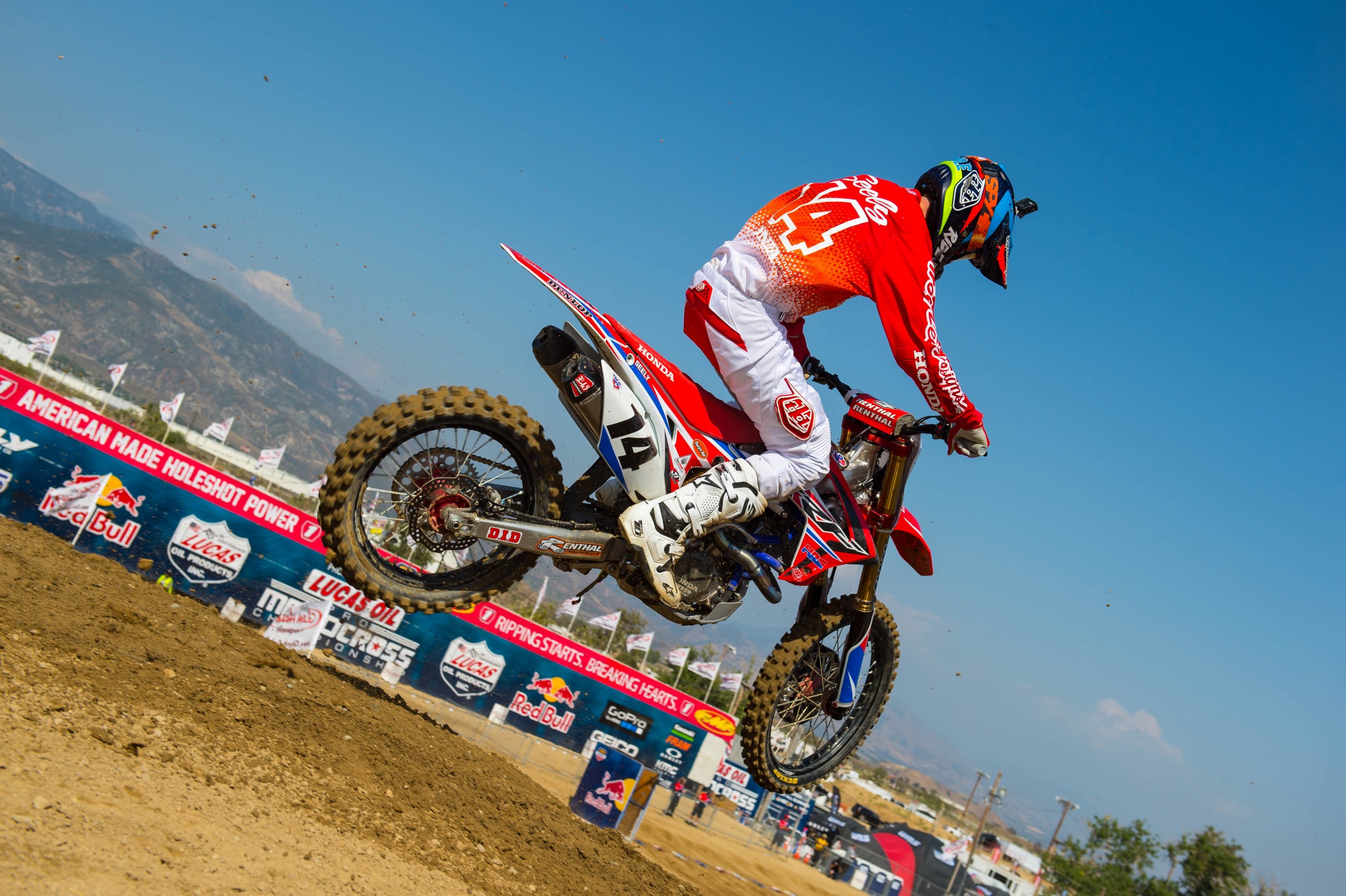 Even easing a rider back into settings he was happy with last year doesn't guarantee he'll be comfortable this year. Technology is constantly evolving in this sport, and even a small production change to a frame can render pages and pages of data completely useless.
"Chassis change, engines change, there are so many things that change," Oler says. "Even getting different sponsors that make different chassis parts can change things. We might all of a sudden have to use different parts. The whole package changes because of that one part. It becomes a different puzzle, even if you start with the same settings. The jigsaw puzzle has to fit together, and even one piece can change the whole picture."
On top of all that, tracks are never quite the same, something we've seen already this year. Hangtown, which is known for getting extraordinarily rough, was prepped differently in anticipation of rain and wasn't its normal brutal self. Many of the riders felt Glen Helen was different than normal too.
"It wasn't a normal Glen Helen," affirms Justin Barcia. "I didn't think it was as rough as it usually is. It was square-edged and hard, but it wasn't as, you know, Glen Helen choppy rough."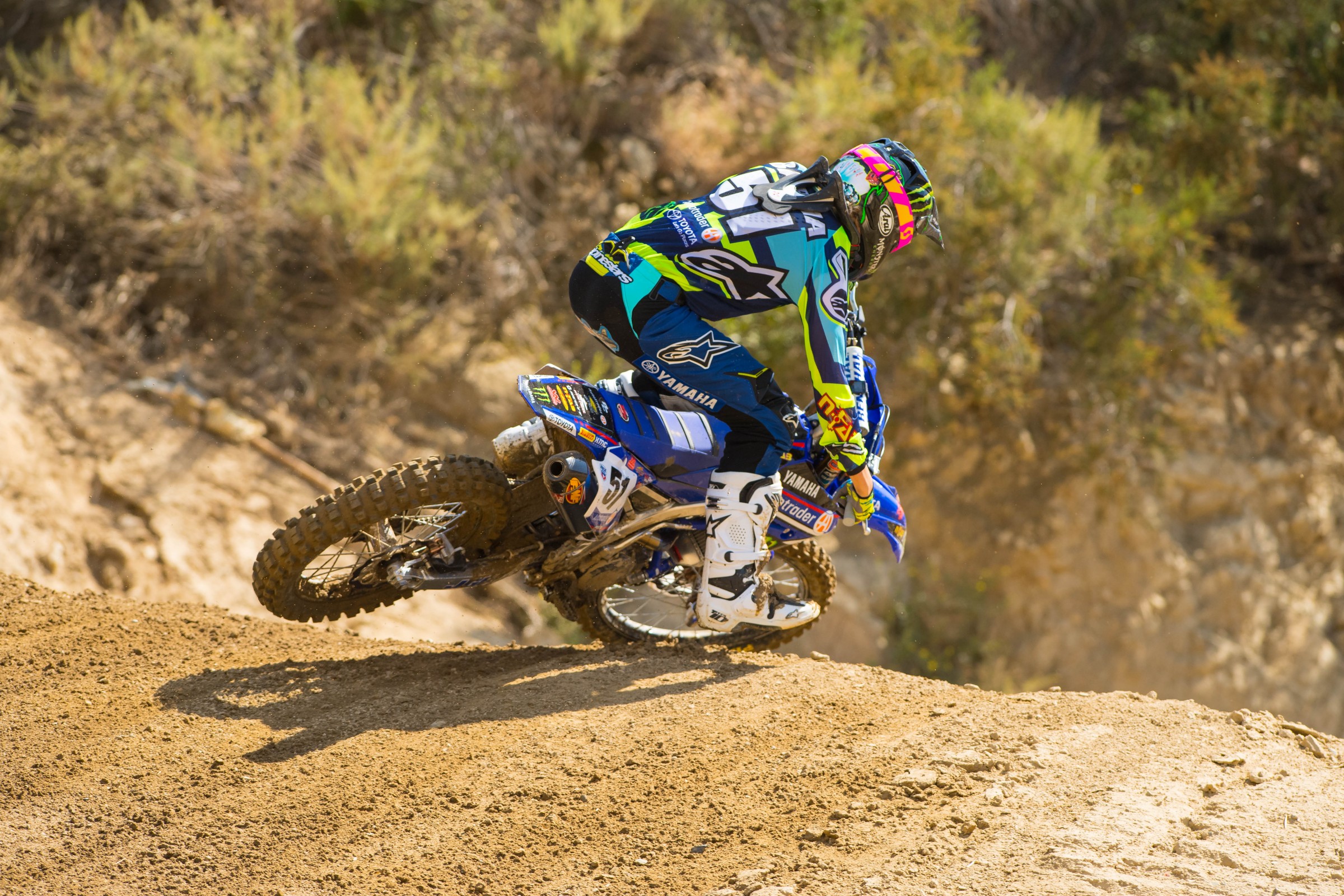 Cole Seely echoed his sentiments. "Both tracks were different. Hangtown is typically a really gnarly track. They didn't rip it very deep because of the chance of rain, and that made it really choppy. Here [Glen Helen] it was kind of the same way. They didn't really rip it as deep so it didn't get that really deep rut flow. It was in some areas, but in a lot of other areas it was like a typical Thursday practice out here where it's curves, square edges, and really gnarly uphill parts. I think both rounds at these first two have been different from how they typically are."
We constantly hear riders talk about putting all the puzzle pieces together in order to be successful, but the piece that represents bike setup is a puzzle within itself that's made up of continuously evolving variables. Sometimes teams nail it, like GEICO Honda did with Eli Tomac last year, or like RCH/Soaring Eagle/Jimmy John's Suzuki and Ken Roczen right now, and sometimes they're left searching all year. Only one thing is certain: no one goes into the first few races knowing exactly where they stand.