Andrew Delong Out 3-4 Months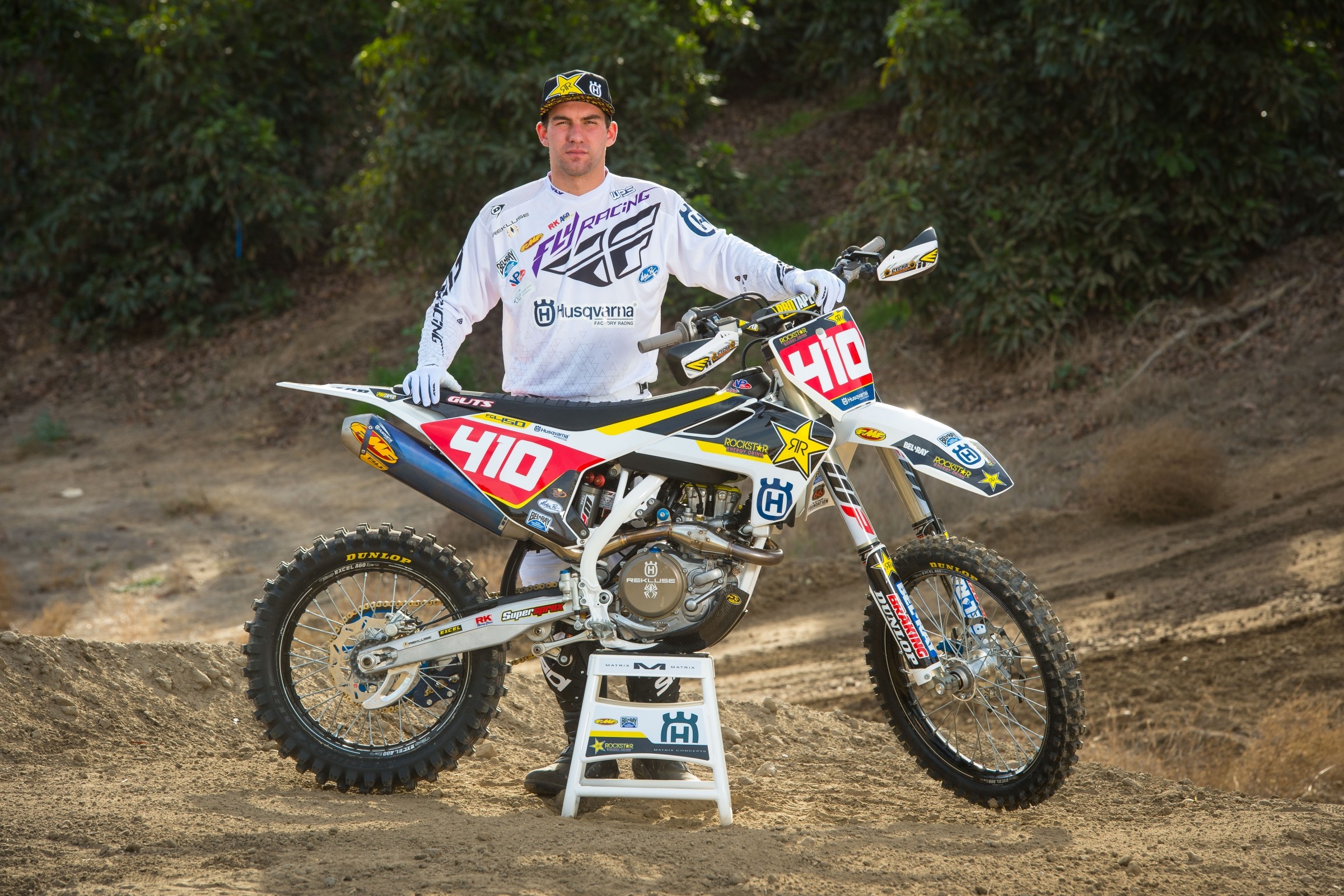 Rockstar Energy Husqvarna Factory Racing's Andrew DeLong will be having surgery due to a previously sustained injury that occurred eight months ago. Last week, after the first round of GNCC, DeLong visited a hand specialist and found that his Scapholunate Ligament has been torn. The Scapholunate Ligament holds the two bones together in the wrist that produces strength in your hand and fingers. His first surgery is scheduled for Monday, March 21, 2016. The surgeon will cut out the old ligament that died due to lack of blood flow, then another surgery will be performed to cut a small tendon out of his forearm as a replacement.
Andrew DeLong will be out for 3-4 months before starting hand therapy in order to regain strength to start racing again. Andrew would like to "thank Rockstar Energy Husqvarna Factory Racing for standing behind me through these two rough seasons. Hopefully we get this all fixed up and I can get back to running up front on my FC 450!"