Travis Pastrana Releases Signature Vintage Underwear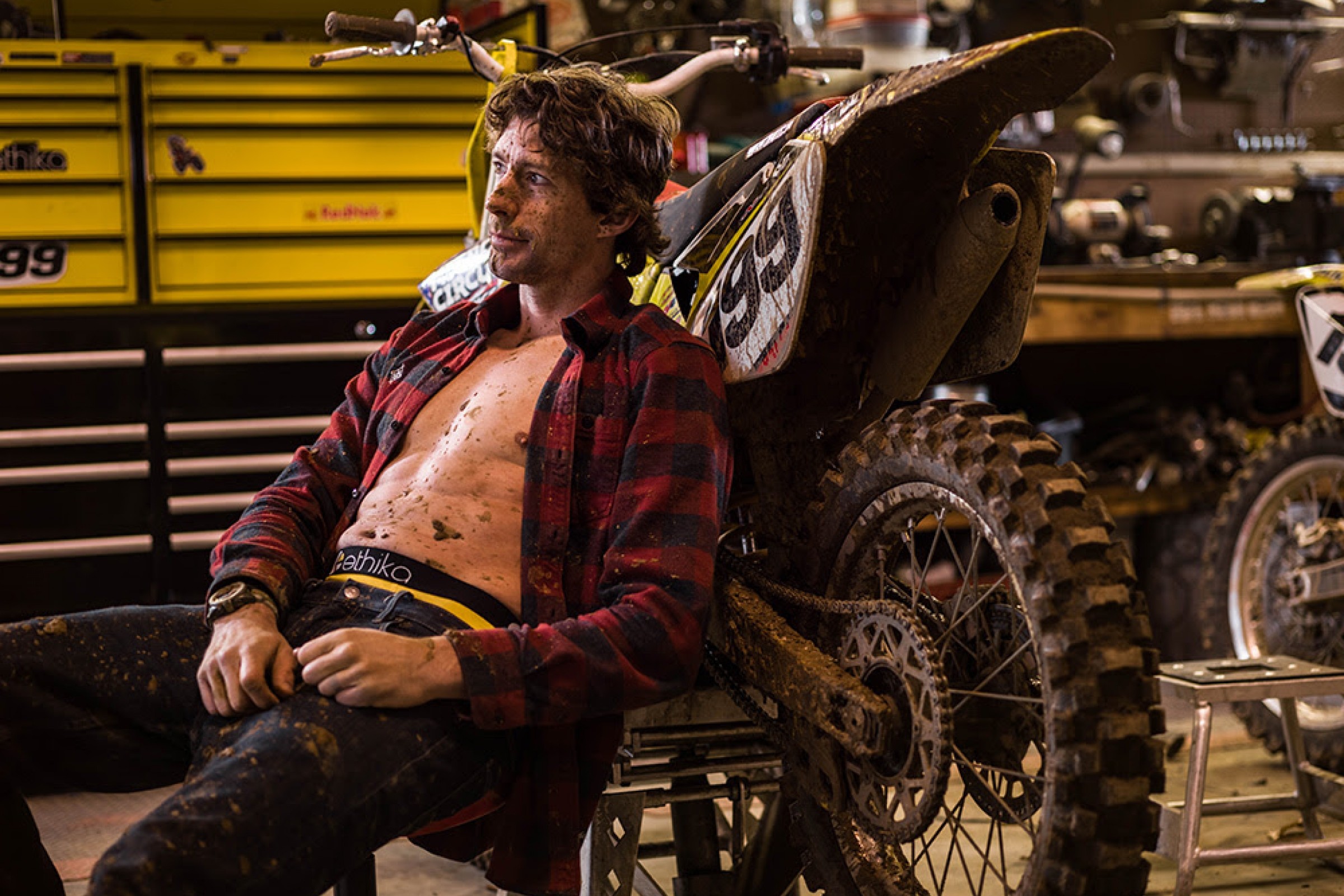 SAN CLEMENTE, CA – Ethika is excited to announce the release of a new signature collection with global motorsports icon Travis Pastrana. The collection, consisting of five different vintage styles pays tribute to Travis' roots with Ethika and the sport of motocross.
"The new collection went above and beyond my expectations," said Pastrana. "It's so cool that it throws back to my heritage and the things I grew up loving. The collection looks good, works good, and the product speaks for itself."
The styles were created with a hybrid of cotton and our performance FLOW technology. It is a collection that was designed to offer maximum comfort while still meeting the demands of the most rigorous daily activities. The FLOW panels will allow ventilation and airflow when you need it. Each color represents a different history in the evolution of the sport of motocross.
"Its hard putting into words the positive impact that Travis and his family have had on my life, I'm forever grateful," said Ethika Founder Malcolm McCassy. "Since meeting Trav at around age 12, I recognized this kid just did things different. He thrived off of what was told to him impossible, always making it a breathtaking reality. This vintage collection gives respect to Moto legends like O'Mara, Bailey, Johnson, Hannah and Lechien while honoring one of the greatest humans whose talents have inspired us beyond all expectation. Travis pushed me to think different, leading to me launch Ethika, I now hope this line inspires you like it did me to go after your dreams. Forever TP199!!"
All five pairs are marked with the Pastrana Vintage patch and available now on www.ethika.com and in Ethika retail locations.
Ethika is focused on expressing every person's individuality across a variety of cultures including, Skateboarding, Motocross, Bmx, Snowboarding, Surfing, Basketball, Football, Music, Art, and Fashion.
More Ethika news, photos, and videos can be found on Twitter (@ethika), Instagram (@ethika), and online at www.ethika.com.