Charlie Mullins Out for First Two GNCC Rounds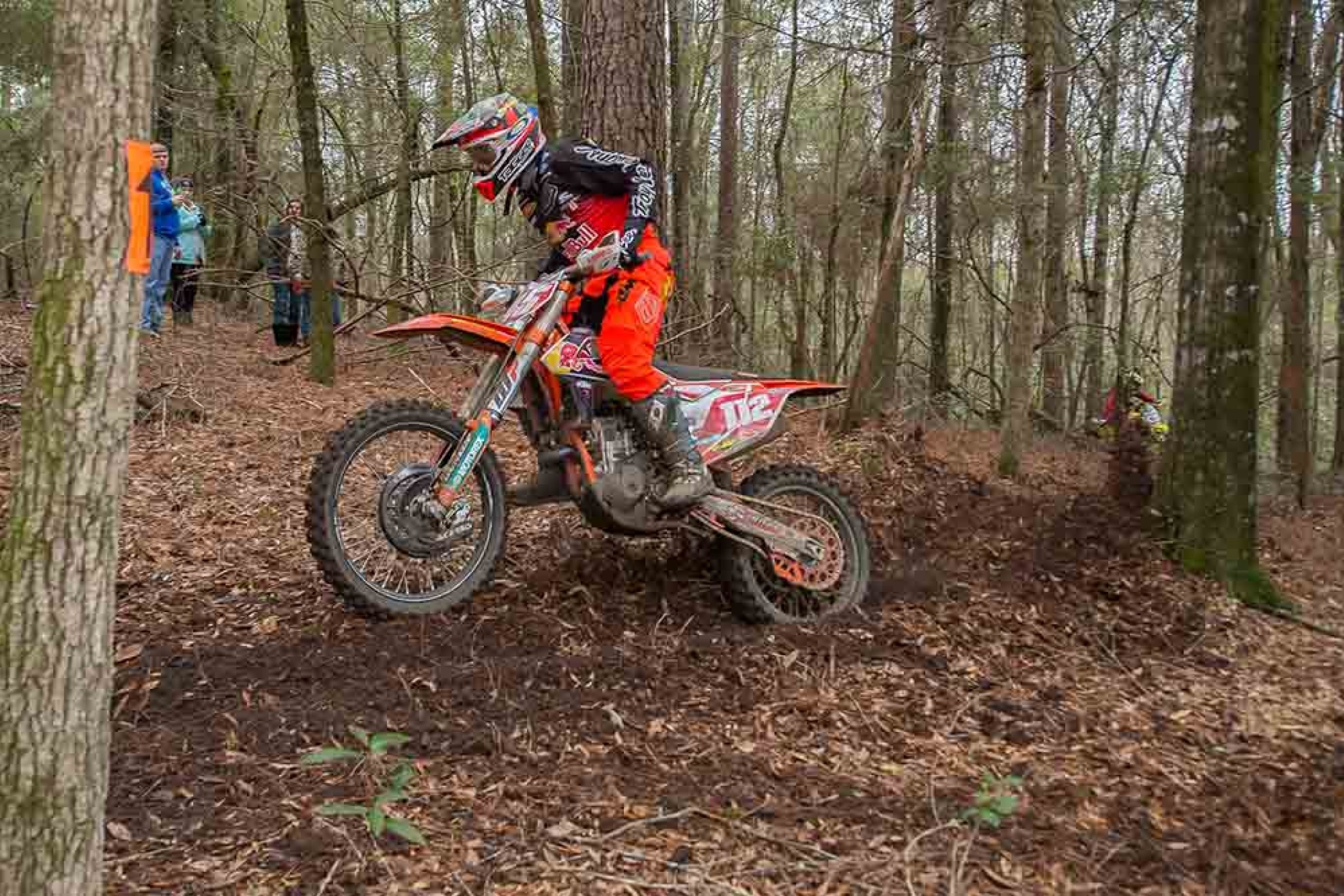 Press Release
Daytona Beach, FL – FMF KTM Factory Team rider Charlie Mullins will miss the first two rounds of the GNCC Series, which kicks off Sunday, March 6, due to a foot injury suffered during pre-season.
Mullins injured his foot a few weeks prior to the first AMA National Enduro. Mullins did race the first National Enduro in order to see how his foot would hold up. Although he finished the race, the pain got gradually worse throughout the event which caused him to struggle in the final few tests. After reevaluation, the doctor recommended Mullins take the necessary time off to make sure his foot begins healing so the injury does not lead to surgery.
Mullins started riding this week after taking the last three weeks off the bike. Due to his short preparation time, the team and Mullins feel it is best not to race the first two GNCC's to get his condition and riding fitness to 100% before he races.
"It is very disappointing that Charlie will miss the first two rounds," stated FMF KTM Factory Team Manager Antti Kallonen. "It has been a highly anticipated return for Charlie and the last thing I wanted was to see this thing snowball for another season long injury. We need to get him healthy and start from a clean slate."
Mullins first race back is expected to be the second round of the National Enduro Series and the third round of the GNCC Series.