Justin Bogle Partners with doc for 2016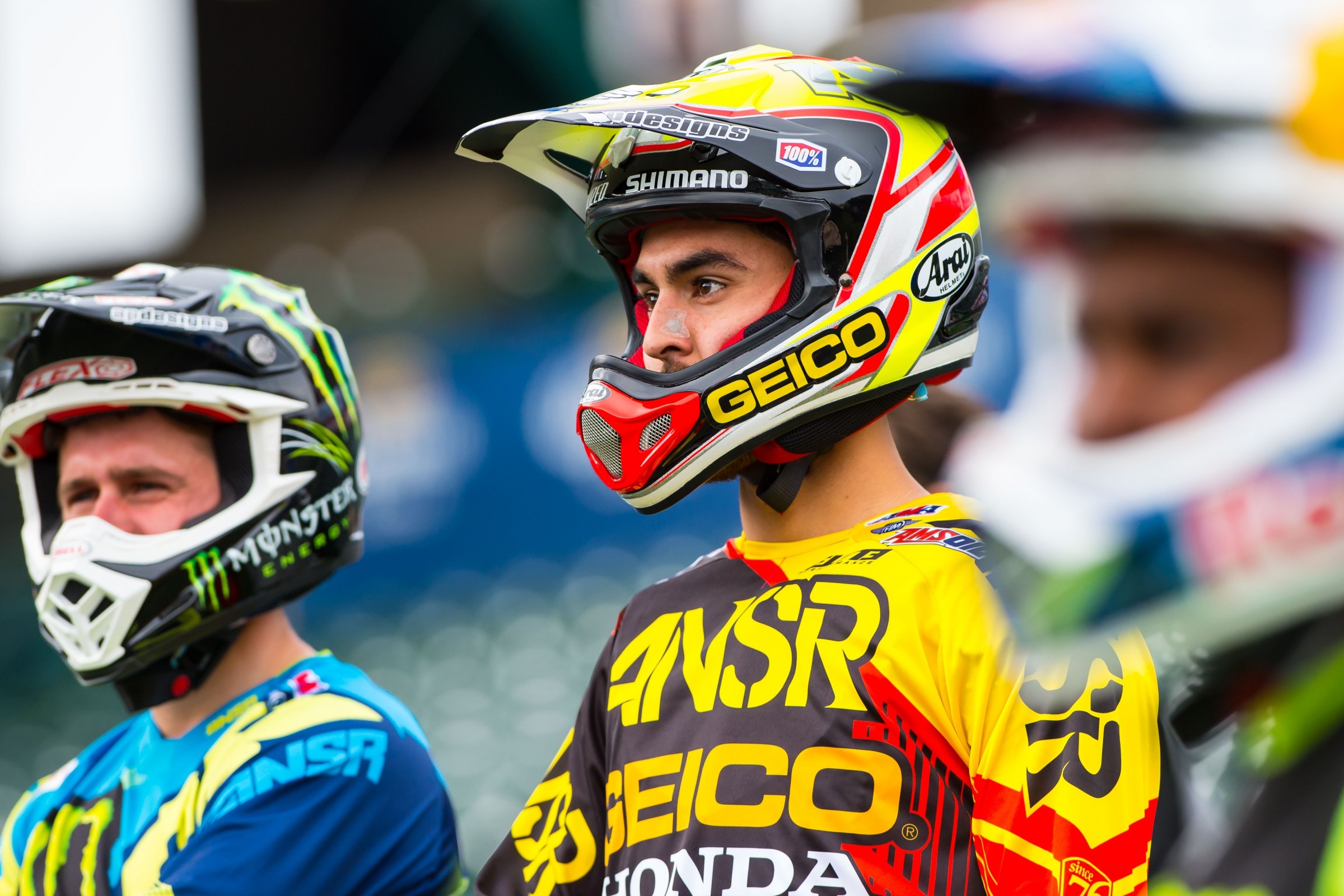 Joining doc's team of renegades, Justin Bogle has entered into a partnership with the brand for the 2016 Supercross and Motocross seasons.
Justin Bogle unleashed his career in the professional motocross scene at the end of the 2011 season after a strong amateur career, culminating with the Horizon Award for being the best amateur in the US. Since his boost into the Pro Motocross world, Bogle has continued to soar winning the 2014 East Coast Supercross Championship. 2015 continued his success as he finished the season in second place scoring one win and seven podiums during his title defense.
As a brand, doc aligns perfectly with athletes like Justin, fueling them as they carve their own name in the sports world. Doc's team of renegades live life differently, fueled by a passion to leave their mark, energized by a brand that isn't afraid to take risks on its way to the top.
"Justin is the perfect match for doc," said Tyler Hartmann, doc Marketing Manager. "He is as passionate for the sport of racing as fans are for our products. We feel his dominance in the 250 class will translate to the 450's and we are excited to be along for the ride!"
"I'm really excited about joining the doc family, and to be an ambassador for them during the 2016 season." Justin further said "I do things a lot differently than most of my competitors and doc fits in with that mentality. I look forward to a strong and successful season with doc"
Known for its energizing taste, doc is available in a variety of regular and zero calorie packages. With bold, new graphics, doc communicates the charged excitement that consumers are jacked to be a part of. Grab a doc and go rogue!
About doc: doc is owned and manufactured by Wis-Pak, Inc. Wis-Pak is a manufacturer and distributor of Pepsi-Cola and other leading soft drinks. The company's corporate office is located in Watertown, Wisconsin and production facilities are found throughout the Central and Southern United States. Wis-Pak is owned by 40 Shareholders, representing 65 independent Pepsi-Cola franchises. Wis-Pak is majority owner of WP Beverages, which is the seventh largest Pepsi-Cola franchisee in the United States with corporate headquarters in Madison, Wisconsin.