Luke Renzland Breaks Collarbone, Benny Bloss to Fill-In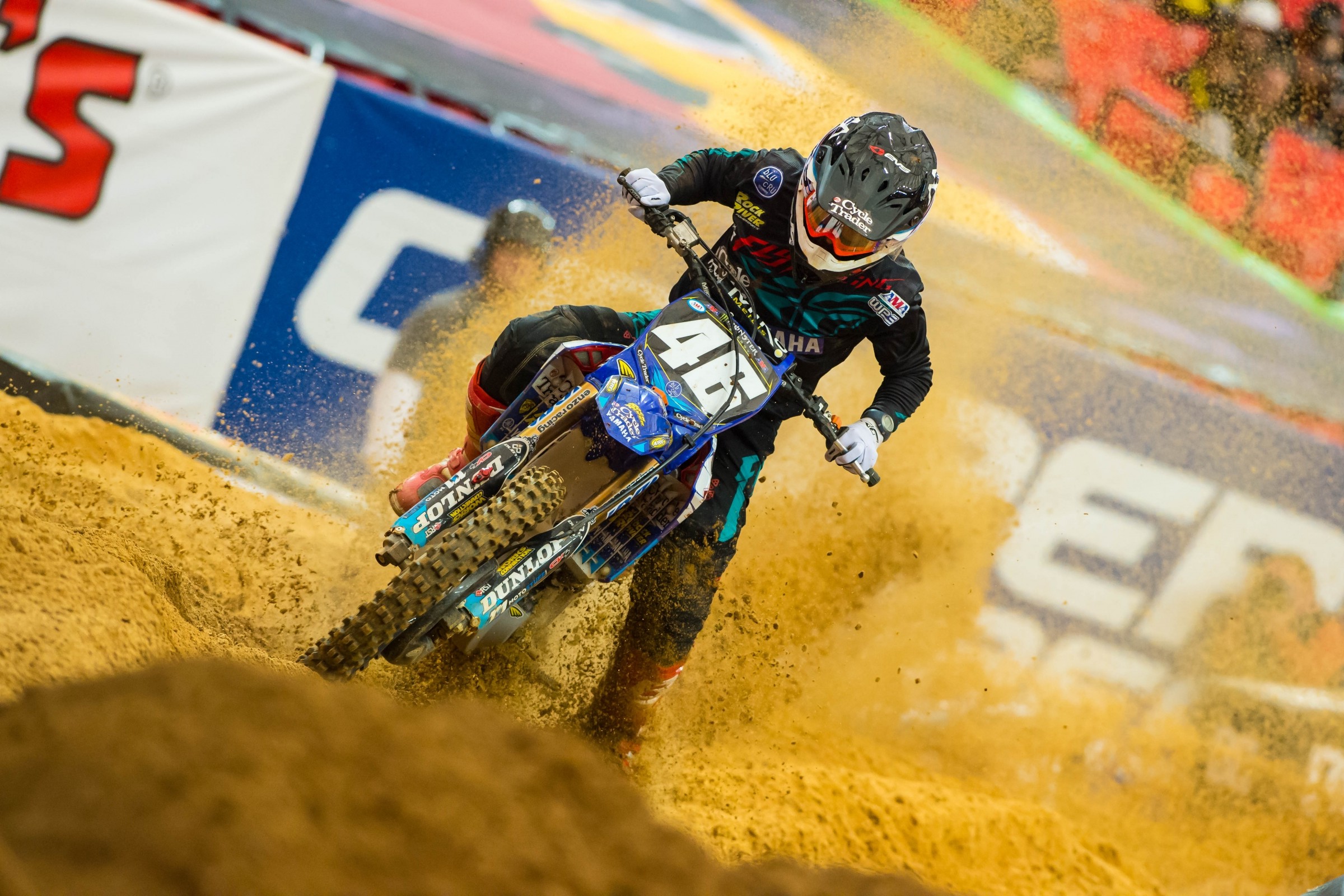 Daytona, FL
Daytona
Monster Energy AMA Supercross Championship
CycleTrader.com/Rock River Yamaha sophomore Luke Renzland is out indefinitely after sustaining a broken collarbone at the 250SX East Region opener in Atlanta on Saturday. He will have the collarbone plated on Friday.
Renzland made the announcement on Instagram, writing: "Just cross rutted out of the sand and planted my shoulder in the ground pretty hard. I picked my bike up and instantly knew I wasn't able to finish the race. Pulled off and went to the asterisk rig to get X rays... They told me I had no breaks, and it was just a "stinger" and I'd be ok in the matter of a few days. Well, fast forward to today and I went to the doc to get more X rays since I kept feeling worse and worse... Turns out this collarbone is broken and I'm scheduled to have it plated on Friday and start my road to recovery."
The team announced last night that rookie Benny Bloss will fill-in for Renzland.
Bloss, the 2015 Horizon Award winner, split from Blue Buffalo/Slater Skins Yamaha just days prior to the opener. The Missouri native rode for Cycle Trader at the Indiana National last year after graduating from Loretta Lynn's, finishing fifteenth overall in the 450 Class.
Bloss finished thirteenth at the season opener.