Rocky Mountain ATV/MC, Kyle Chisholm Agree to Deal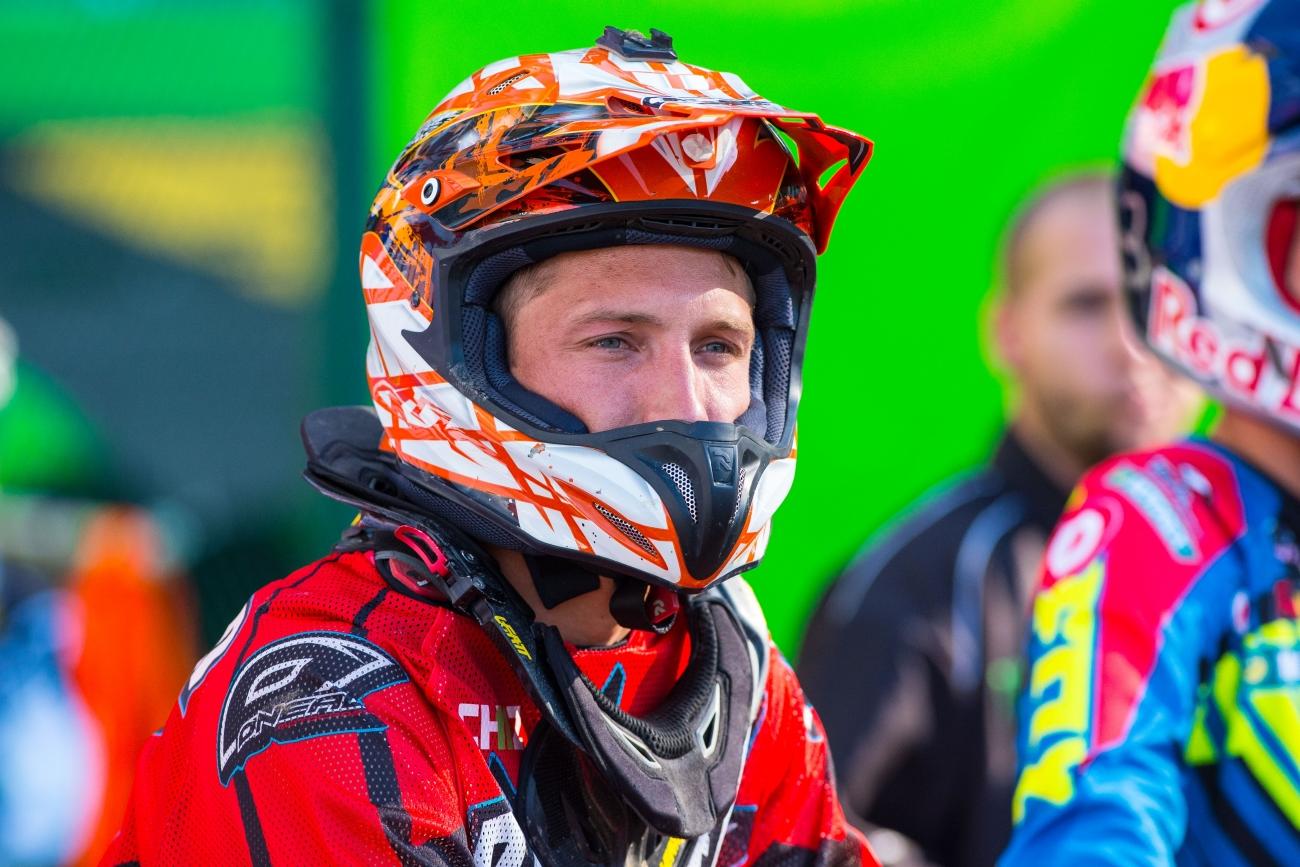 This one has been in the works for awhile, but now the i's are dotted and the t's are crossed. Kyle Chisholm will be part of the Rocky Mountain ATV/MC team for 2016. This puts Chizz on a Honda for the first time in his career.
The spirit of #TeamChiz lives on as Kyle has integrated some of personal sponsors into the program, and plans to roll out some Team Chiz merchandise as well. At the very least, this should be a less stressful operation than running his own deal, which Kyle has had to do too many times in his career. This is a guy who told us years ago he would show up at Anaheim in a pickup if needed—he just wants to race! This seems like a solid landing spot.
Last year Kyle Partridge rode for the Rocky Mountain team and put the bike in fourteen main events. Chisholm missed round one last year (because his rig broke!) and then failed to qualify for Phoenix. He then made 14 of the final 15 mains and finished a season-best eighth in New Jersey to take 14th in points.
Chisholm's instragram post regarding the deal is below.
[Update]
Below is the official press release from the team.
PAYSON, UT – The Rocky Mountain ATV/MC Racing Team has recently signed Kyle Chisholm (#11). Chisholm joins Bracken Hall (#792) for the upcoming season of Monster Energy Supercross. The team has expanded its program and will also compete in Lucas Oil Pro Motocross next summer.
Chisholm will compete in the 450SX class. Hall will compete in the 250SX West class and will race events in the east region in the 450SX class. The team will ride Honda CRF bikes. This will mark the first time that Chisholm has raced professionally on a Honda. O'Neal is serving as the official gear sponsor for the team. Dunlop is the official tire sponsor.
Chisolm finished the 2015 Monster Energy Supercross season in 14th overall, with a season-best finish of 8th at the East Rutherford round. Hall suffered an injury during a heat race at Anaheim 1 and missed the entirety of the 2015 season. Both riders are eagerly looking forward to the 2016 season.
"We're thrilled to have Kyle Chisholm join the Rocky Mountain ATV/MC Racing Team," said Dan Thomas, CEO and Founder of Rocky Mountain ATV/MC. "He'll be a great addition to the team along with Bracken Hall. With both of them on the team this year, we're excited to see what the new supercross season brings."
Supercross attendees will have the opportunity to stop by the Rocky Mountain ATV/MC Racing rig at each round and meet the team.