Want to win a slew of National titles and a pair of 450SX Championships? How about the U.S. Open, Monster Energy Cup, Motocross of Nations, and Red Bull Straight Rhythm? Of course you do, but you can't. You're not James Stewart. But hey, why not do the next best thing and dress for on-track success with the Zero pant and jersey from Seven MX?
Created in conjunction with Troy Lee, with input directly from Stewart himself, the Zero lineup comes with more features than a loaded Cadillac, and thanks to the lightweight chassis and athletic fit, is even more comfortable, not to mention much, much lighter. Adding to the general awesomeness are four-way stretch panels for unrestricted mobility, sublimated graphics, welded seams for reduced weight, and an athletic fit. Oh, and don't forget the strategically placed air intake panels and laser cut ventilation holes to keep you cooler than a guy who wears shades in the dark while huffing into saxophone.
This gear isn't just cool and comfortable, it's also designed extremely well, with performance specific materials used in the correct areas, like moisture wicking panels at the cuffs and back of the neck, heat and abrasion resistant leather knee panels with Kevlar (you know, the same stuff that stops bullets) stitching, and a stretchy rear yoke. The ratchet-style closure and extra-long tail also make sure the pants are always secure and the jersey stays tucked, which, unless you want to look like Jason Anderson, is a good thing.
Run to your local dealer to pick up a set, or head over to sevenmx.com to find out where you can get your hands on Stewart's goods.
Motorcycle-Superstore.com has partnered with Seven on their new Motorcycle Superstore/Suzuki race team and has the entire line of Seven in stock.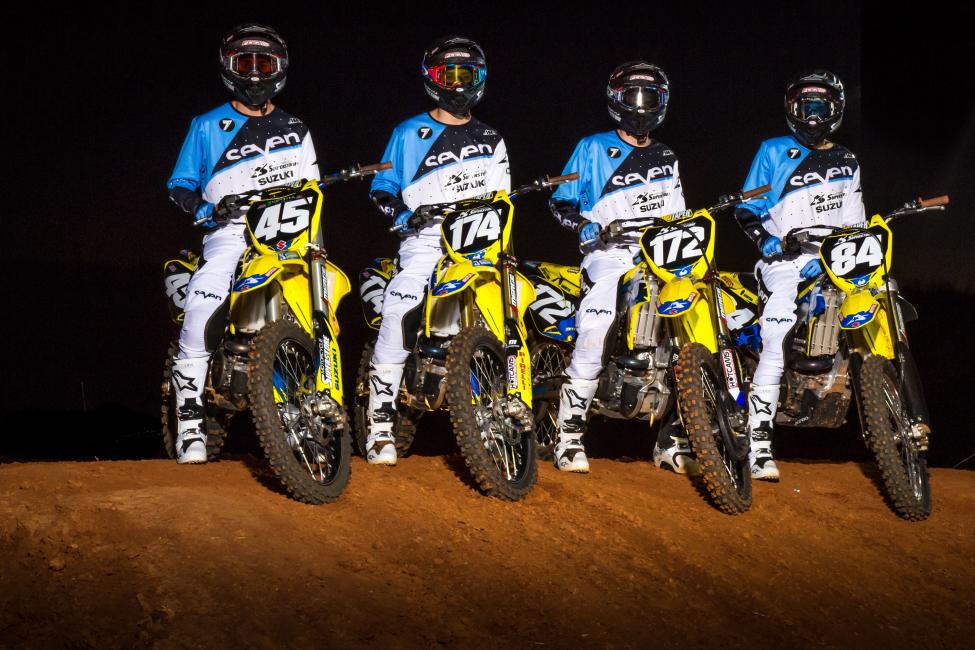 To view more products in the Actually Fun Gift Guide, click here.