Traders Racing Kawasaki Signs Gaines, Starling, Rodriguez and Archer for 2016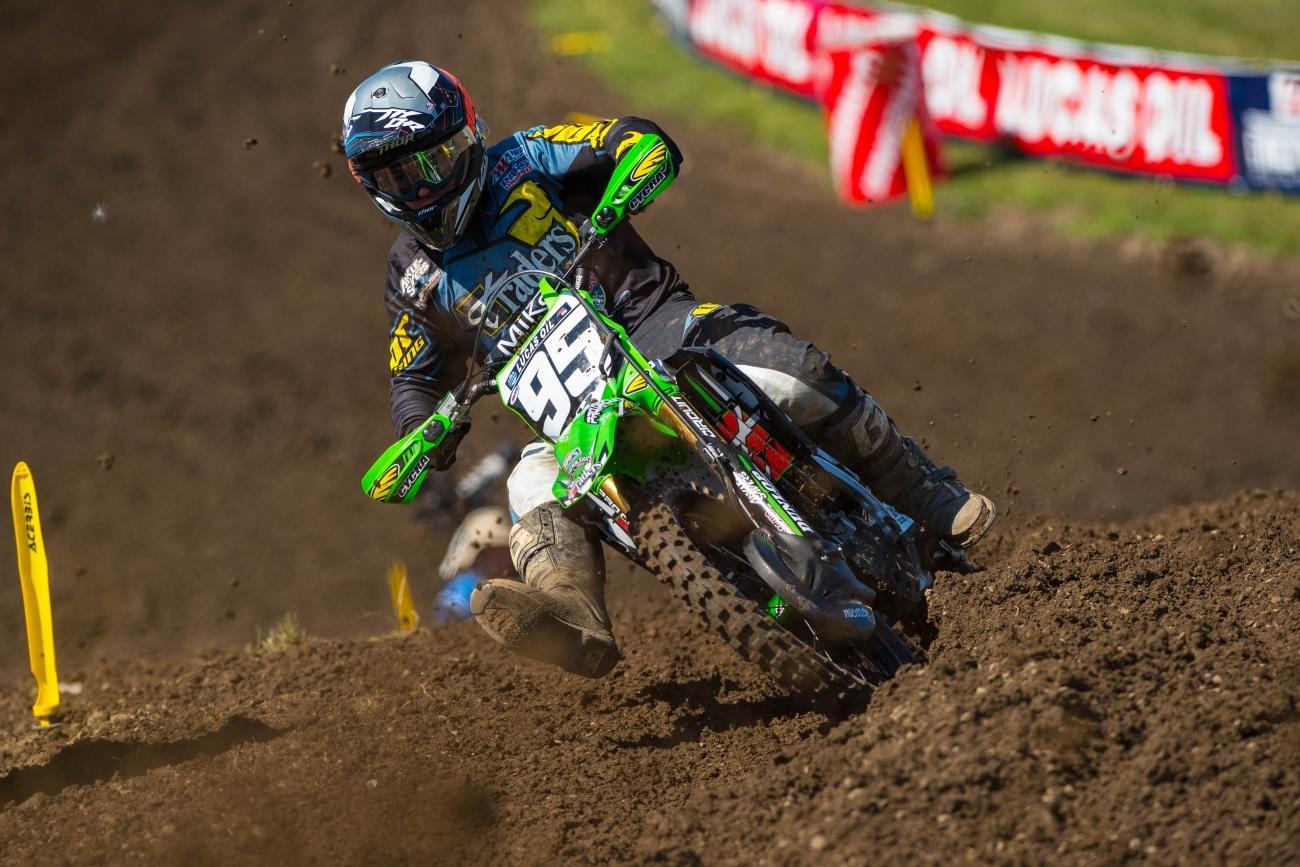 Traders Racing Kawasaki, the Maryland based team, have finalized their plans for the 2016 season, and they have some big news—they will be getting some Kawasaki support for next year and they have hired Skip Norfolk, the former mechanic for Jeremy McGrath, as race director.
"I am excited to return to racing," said Skip Norfolk. "Establishing partnerships is a critical element in the race process and the support from Kawasaki is invaluable. If you look at the last 12 years, Kawasaki has captured more combined professional supercross and motocross titles than any other OEM and we are very excited to work with a brand that is so focused on racing success. We will work in tandem with Kawasaki to promote the entire Kawasaki line of products, as well as supporting their dealers."
"Kawasaki is excited to begin this relationship with Traders Racing and support their efforts for the 2016 season," said Team Green supervisor Ryan Holliday. "With the combination of Westfield Powersports and the Team Green program, Kawasaki is able to provide outstanding support at every level of racing.
"The program that Traders Racing has established will cater to Kawasaki riders and Kawasaki Team Green dealers on a regional level."
The team will field a three rider 250SX East Region effort with Nick Gaines and Justin Starling returning to the team. The team has also signed former Star Racing Yamaha rider Anthony Rodriguez. Tony Archer will ride the 450 Class at East Coast rounds.
Kenny Day has been named team manager.
"It is why we went racing in the first place, to help the local rider achieve his/her potential in racing," says team owner Gary Luckett. "We thought we could make a difference in their pursuit, by providing an elevated product and a good structured program. The program has since expanded, which has enabled us to bring on additional riders from various parts of the country and beyond. We are very excited for this upcoming 2016 supercross and motocross season."