Juliana Daniell Named as New Miss Supercross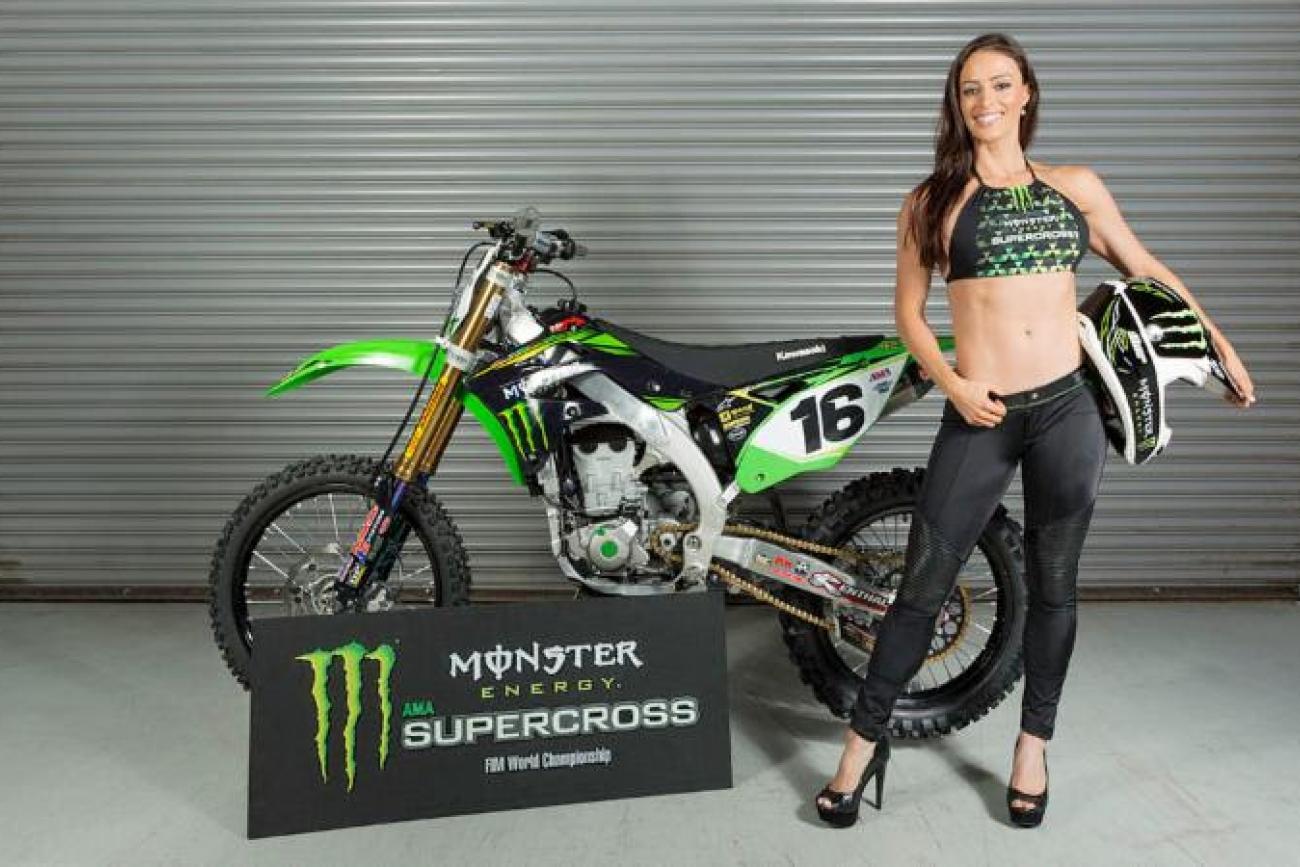 ELLENTON, Fla. - Feld Motor Sports® announced today that Juliana Daniell will be the new Miss Supercross for the upcoming 2016 Monster Energy AMA Supercross, an FIM World Championship, season. She will make her debut on Saturday, January 9, for the opening race of the championship from Angel Stadium in Anaheim, California.
A native of Atlanta, Daniell is an experienced IFBB Bikini Pro competitor and is a two-time Miss Bikini Olympia contestant, as well as a two-time Arnold Classic Bikini International invitee. She has graced the cover of multiple fitness magazines and most recently served as a cheerleader for the Atlanta Hawks NBA franchise. She also was a Blue Crew member for the NHL's Atlanta Thrashers and a Tomahawk Team member for MLB's Atlanta Braves.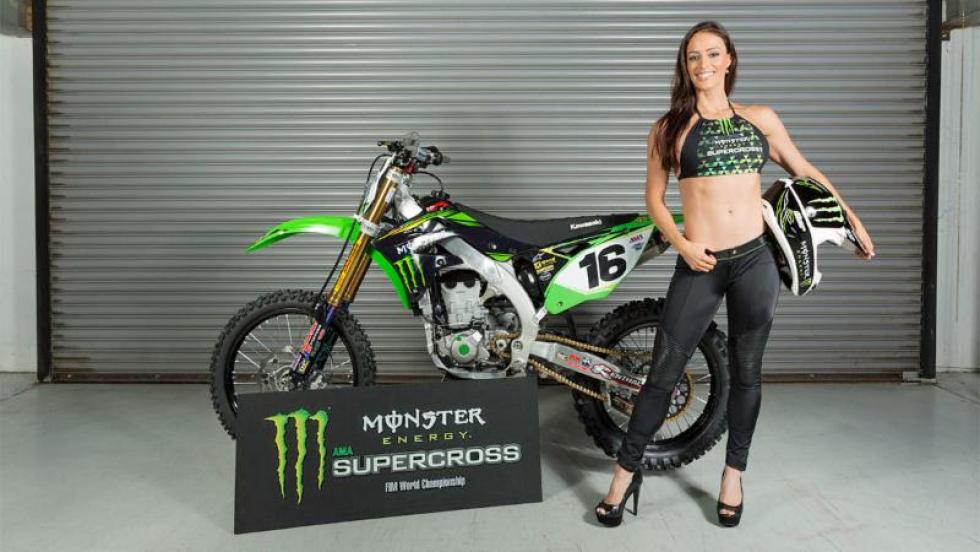 As Miss Supercross, Daniell will serve as the proverbial face of Monster Energy Supercross. In her role as the official spokesmodel of the championship, Daniell will be at every race, interacting with fans both at the Pit Party and throughout each night's races.
"I am so grateful to be named Miss Supercross and I'm excited to meet all the incredible fans of the sport this season," said Daniell. "I love interacting with the people who cheer on all athletes, and I can't wait to share in the supercross fans' passion for the most exciting and fastest growing motorsport. These riders are truly exceptional athletes and I'm honored for the opportunity to bring attention to their talents. There is simply nothing like supercross!"
In addition to her duties at the races, Daniell will also represent Monster Energy Supercross through various promotional efforts, both on a local and national level, and will be a fixture of the championship's social media efforts on Facebook, Instagram and Twitter. She'll also hold the 30 second board to kick off each Main Event and accompany the top three finishers on the podium.
"With her highly respected status in the fitness world and years of experience interacting with fans across virtually all major sports, Juliana will be a great addition to Monster Energy Supercross as Miss Supercross," said Dave Prater, Director of Supercross. "We're looking forward to introducing her to the entire racing community in Anaheim."
The entire 2016 Monster Energy Supercross Championship will air live on FOX Sports, including two races on the FOX broadcast channel. In addition, the authenticated FOX Sports Go app will live stream each race.
As a precursor to the live television, don't forget to catch all of the pre-race coverage with Supercross Race Day Live presented by AMSOIL, which will stream on SupercrossLive.com from 12:50 p.m.- 4:30 p.m. local race time each Saturday during the season. Practice, qualifying, behind the scenes features, and key rider interviews will all be highlighted on the Supercross Race Day Live presented by AMSOIL webcast.