Motorcycle Superstore Suzuki Announce Four Rider Team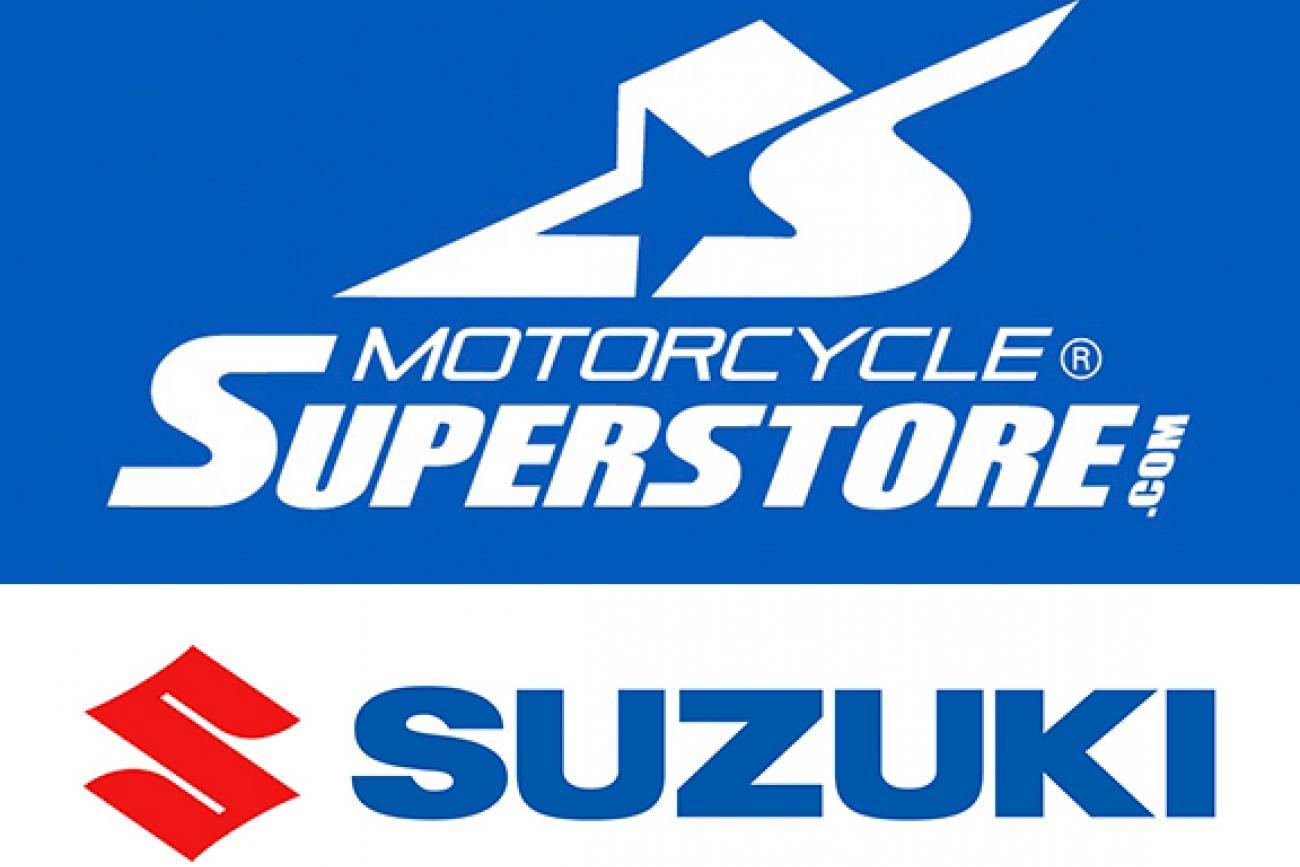 Well, that didn't take long. Days after Motorcycle Superstore and Albertson Enterprises announced a partnership to form a four-rider team to contest the 2016 Monster Energy Supercross and Lucas Oil Pro Motocross Championships aboard Suzukis, four riders have been named.
The team will consist of veterans Jimmy Albertson and Kyle Cunningham and rookies Marky Worth and Josh Osby.
Check out the official press release below.
Motorcycle Superstore / Suzuki Racing is proud to announce their four rider roster to compete on the all-new 2016 RMZ250 in Monster Energy Supercross and Lucas Oil Pro Motocross. It is a roster mixed with young rookies, and experienced veterans, creating a diverse, fun, and exciting atmosphere.
Jimmy Albertson – 27 years old, from Shawnee, OK. Albertson is a well-known racer and industry personality, as he has built himself a great following. With his focus back on the 250 class, Jimmy and Motorcycle Superstore are looking for stellar results in 2016!
Marky Worth – 17 years old, from Santan Valley, AZ. Former multi time Loretta Lynn's Amateur National Champion, Worth has always been known as a title contender in the amateur ranks. "After winning at a young age, it is tough to except anything less" says the 17-year old Arizonian. In 2015, Marky has had flashes of brilliance by winning championships and even scoring a Moto 1 win at Loretta's in the most prestigious class, 250 A. That being said, Motorcycle Superstore/Suzuki is excited to work with this young talent in his rookie professional season!
Josh Osby – 19 years old, from Valparaiso, IN. Osby is a name that has been flying under the radar for the past three years. Josh did not have a typical start into racing at a young age. He got his first bike when he was 10 years old and within a matter of four years, after begging his parents to take him racing, he was already battling at the front of the field in the highest level of amateur racing! This summer Josh won a moto in 450 A at Loretta's. At Monster Cup in the Amateur All Star class this year, he got 4th overall including a 3rd place moto. Just last month, Josh caught our attention by beating numerous factory contracted riders at Monster Cup, in route to his podium finish in the first moto! Motorcycle Superstore/Suzuki is excited to get the opportunity to work with this "Dark Horse" in his rookie season as a professional.
Kyle Cunningham – 26 years old from Fort Worth, TX. Cunningham is a well-known veteran in the 250 class, proving year after year that he is always a top competitor in the field. Motorcycle Superstore/Suzuki is very excited to have Kyle join them this season, not only because of his high level of racing but to also help their rookie riders learn the ropes in the Pro ranks. The Texas native is hungrier than ever to get back in podium form and is ready to take on the 2016 season with his new team, Motorcycle Superstore/Suzuki.
Motorcycle-Superstore.com is the leading online retailer of all things motorcycles and powersports with the top brands in gear, accessories, tires, parts and apparels. Motorcycle Superstore has everything you need to get out and ride! Whatever your passion, we've got the gear to keep you on the trail or track safely and in style. Check out our website for our current coupons, sweepstakes, promotions, and featured sale items, or to search our vast inventory of equipment from over 700 trusted brands. www.Motorcycle-Superstore.com