Cooper Webb, Justin Brayton Win in Genova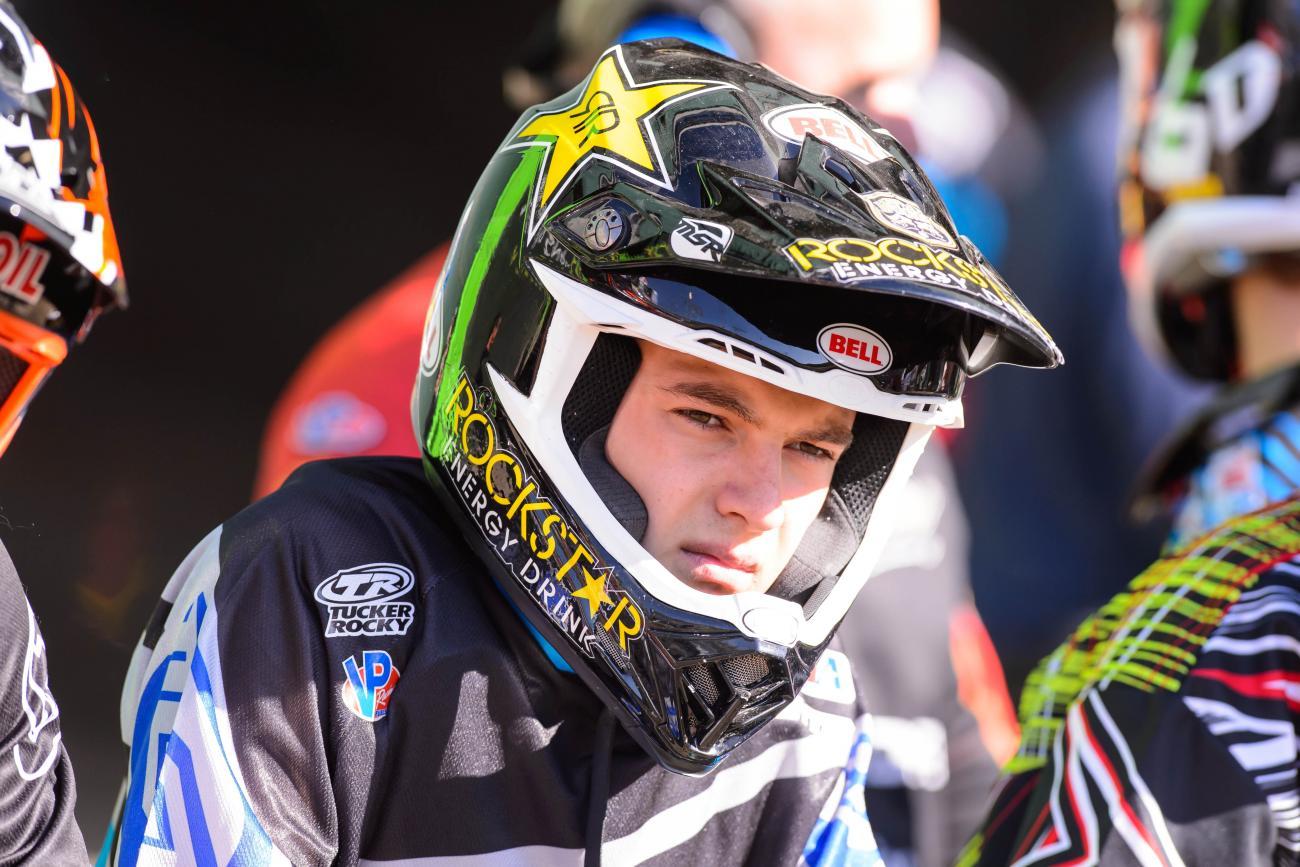 Last night, Yamalube/Star Racing Yamaha's Cooper Webb went 2-1 in Genova, Italy, to win the SX1 overall over RCH Suzuki's Broc Tickle and GEICO Honda's Justin Bogle.
BTOSports.com KTM's Justin Brayton won the first main event but had problems in the second main event and finished eleventh for fourth overall.
In the Superfinal, which combines SX1 and SX2, Brayton won over Cedric Soubeyras and Valentin Gulliod to claim the King of Genova title.
In SX Lites, Brian Hsu would take the win over Nick Kouwenberg and Francesco Muratori.
SX Overall
1. Cooper Webb 16-20
2. Broc Tickle 14-14
3. Justin Bogle 10-16
4. Justin Brayton 20-5
5. Dylan Ferrandis 12-12
6. Cedric Soubeyras 11-11
7. Matteo Bonini 9-10
8. Valentin Guillod 7-9
9. Cyrille Coulon 8-8
10. Angelo Pellegrini 5-7
Superfinal
1. Justin Brayton
2. Cedric Soubeyras
3. Valentin Guillod
4. Dylan Ferrandis
5. Justin Bogle
6. Broc Tickle
7. Cyrille Coulon
8. Angelo Pellegrini
9. Nick Koewenberg
10. Matteo Bonini
…
14. Cooper Webb
SX Lites Overall
1. Brian Hsu
2. Nick Koewenberg
3. Francesco Muratori
4. Kade Tinkler
5. Marco Maddii