Since turning professional in 2013, injuries have limited Brady Kiesel to just four main events in Monster Energy Supercross. After breaking his jaw in 2014, a broken navicular bone in his wrist limited him to just to three races in 2015—one round of Monster Energy Supercross (Atlanta 1) and the final two rounds of Lucas Oil Pro Motocross (Utah and Indiana).
Despite being off of the map, Kiesel has been in talks with a couple of teams for the 2016 season.
"I'm glad people are able to recognize my talent even though I've been hurt the past few years," Kiesel says.
Kiesel, like many other riders in the same boat, is reaching out to teams hoping to get a deal in place for next year. Teams aim to get the best rider they can, but one of the teams Kiesel is looking into more than just results. This team is going off of riders' lap times.
"They looked up my lap times and saw that I was one of the top guys without a ride speed-wise," Kiesel says.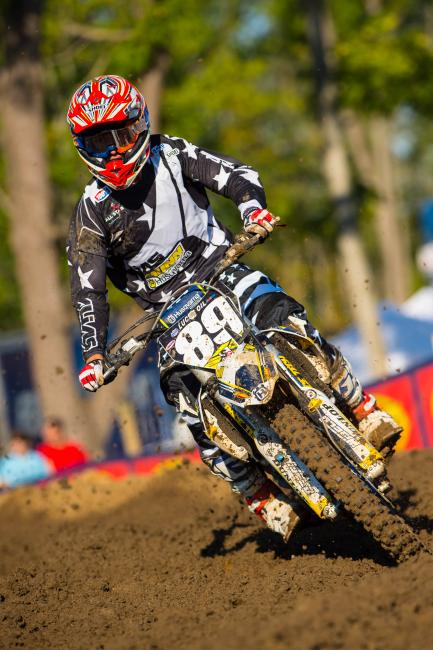 At this point Kiesel is farther along in figuring out a program for next season than some other riders who raced the entire season in 2015. He should be able to make his ride official in a couple of weeks.
"I don't know how," Kiesel admits. "I've been hurt for two years, but they obviously see something in me."
In the next few weeks, Kiesel is looking forward to driving out to California to meet with a team and will be getting as much seat time on his new ride as he can.
"It's finally coming through for me, and I'm very happy about it," he says.
In 2015, Kiesel had support from the K1 Speed/BWR team for the East Region of the Monster Energy Supercross season, and then Munn Racing Husqvarna stepped up to help him get to the final two rounds of the Lucas Oil Pro Motocross Championship by supplying him a bike.
"I only had three weeks to prepare for the Nationals, so I wasn't in the best shape," Kiesel admits. "My fitness wasn't there, my speed wasn't there, so I knew I wasn't ready."
At Utah he was running inside of the top twenty when he started to cramp up and suffer from heat exhaustion. His highest moto finish was twenty-ninth in the four motos that he raced in.
"At that point I just needed to get back on the bike and get my feet wet," he admitted.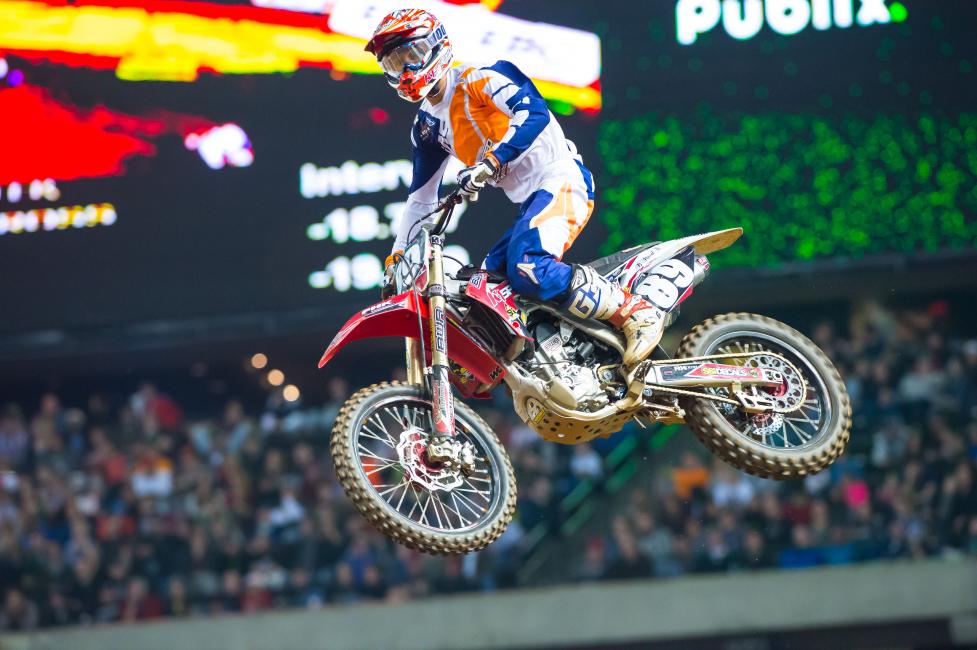 Kiesel hasn't taken any time off of riding since the Nationals ended because he missed so much time the past two seasons. His goal has been to keep at it while some of his competitors take a break during the short off-season. Another aspect Kiesel brings to the table is a mix of experience and youth.
"I'm only 20 years old and I've already got four years under my belt," he says. "I've got some experience."
The hardest thing that Kiesel has had to deal with in coming back from injuries is just making up lost time. He would feel great on the bike, get hurt, and have to start from the beginning again. Despite his setbacks, he has high expectations for 2016.
"I know I belong up front," he says. "I just need to put it all together and stay healthy."