Chad Reed No Longer with Discount Tire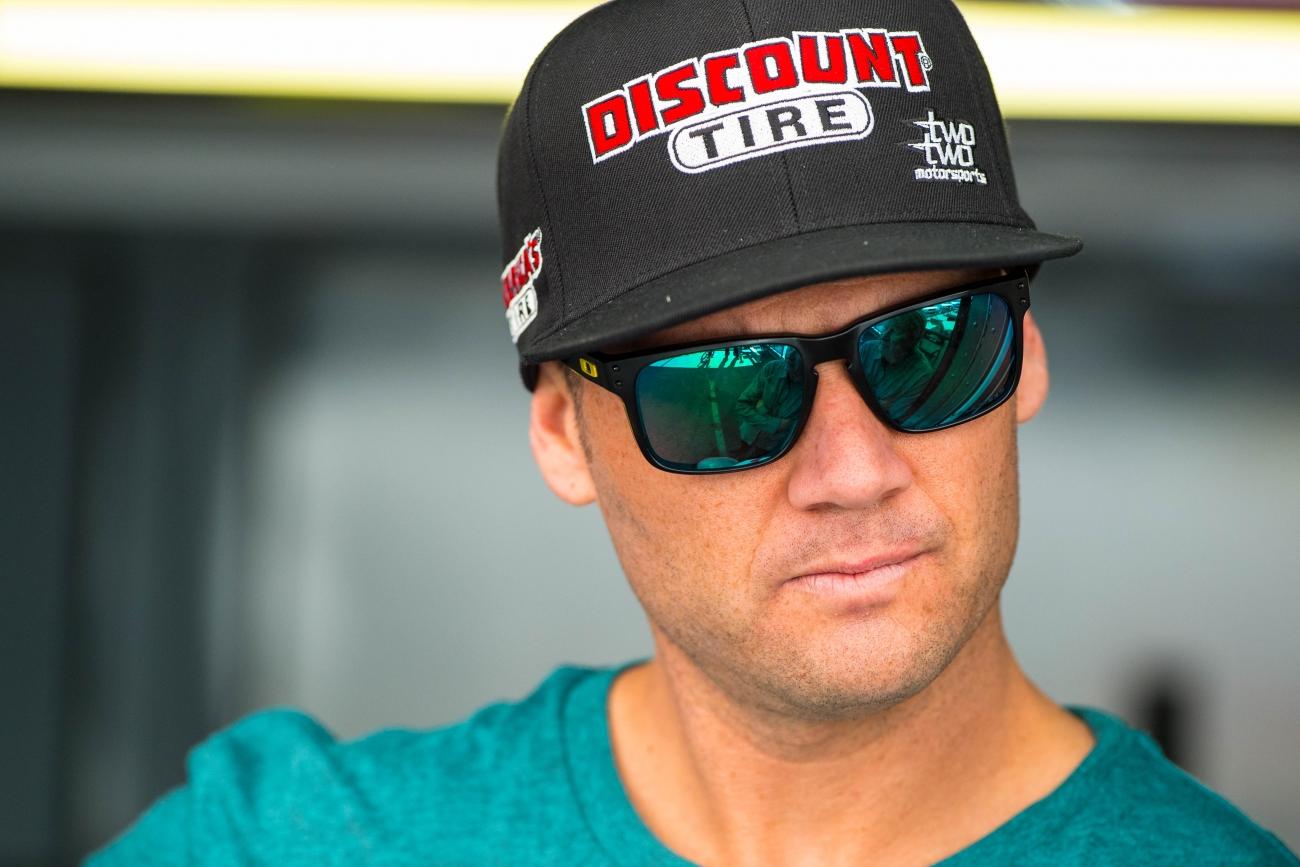 With Justin Bogle now locked up with GEICO Honda again, the silly season roster list is pretty much complete except for Chad Reed, and a few others like Josh Grant. The much-rumored return of a factory Yamaha team seems to be on hold at least for the moment, as Yamaha was clear that Reed's Monster Energy Cup ride on a YZ450F was not a guarantee of a full deal for 2016.
Now we see via a post on Reed's Instagram that he will no longer have a Discount Tire sponsorship for 2016. Discount Tire joined Reed's old TwoTwo Motorsports effort as a sponsor in 2012, and moved to a title sponsor role for 2014.
Been getting tagged a bunch by my awesome friends and discount tire employees attending SEMA this week Sadly it's the end of the road for me and discount tire Want to thank each and everyone of you who I had the pleasure meeting and working with the last 3 or so years Hosting you guys at SX races around the country was a lot of fun I'll miss you guys!! THANKS! And have fun out at Vegas motor speedway keep it on the black stuff #no #im #not #retiring
Insiders previously told us that sponsorship from Discount Tire and Monster Energy could help fund the return of the factory Yamaha effort, but we heard both of those deals might have stalled. That now clearly seems to be the case on the Discount Tire side. Reed makes it clear with his IG post that he is not retiring, though, so he'll be out there racing in 2016 somehow.
Where? We're not sure. If Chad remains in the Yamaha camp, Joe Gibbs Racing could be a logical landing spot, and we have heard that Chad's agent has spoken with that team. But agents talk to people all the time, and a mere conversation doesn't mean a deal is going to happen.
We'll try to dig up more information, as Anaheim 1 is now just two months away!