AIMExpo Highlights, Day 1
The 2015 American International Motorcycle Expo (AIMExpo) kicked off on Thursday in Orlando with some significant global and North American debuts of new motorcycles from the industry's premier manufacturers like Kawasaki, Yamaha, Honda, and Zero Motorcycles. AIMExpo continues throughout the weekend and will feature more new model introductions as well as debuts from several of the industry's latest innovations in gear from the most recognizable brands of protective wear.
Zero Motorcycles Adds Two New Models to All-Electric Lineup for 2016, Announces Gains in Battery Efficiency
Pioneering electric motorcycle manufacturer Zero globally unveiled its complete lineup of 2016 models at AIMExpo on Thursday. Highlighting the introduction was the addition of two new motorcycles—the supermoto-inspired FXS and dual sport DSR—which gives Zero six distinct models for virtually any application. The FXS, based off the FX model, features massive 70 ft-lb of torque and weighs less than 300 pounds, with components tailored to provide exceptional control and responsiveness. The DSR, based off the DS model, is ideal for adventure riders, with 106 lb-ft of torque (56 percent more than the DS) that is quick on the street and even better off-road with 25 percent more power than the DS.
Zero's signature Z-Force powertrain has pushed electric motorcycles technology even further for 2016 as the new Z-Force IPM (interior permanent magnet) motor produces power more efficiently, cools more rapidly, and has higher thermal capability. These advancements mean significantly improved performance and allows for higher sustained top speeds. Power comes from Z-Force power packs with optimized lithium-ion cell technology and the gains in both capacity and efficiency have pushed battery range up to 197 miles in the city and ninety-eight miles on the highway (at 70 mph) with the optional Power Tank accessory. Additionally, a new Charge Tank accessory allows for three times faster charging, completely recharging in two to three hours.
Zero has also made purchasing an electric motorcycle more affordable than ever with price reductions on two high performance models—the S ZF9.8 streetfighter and DS ZF9.8 dual sport—with each starting at $10,995.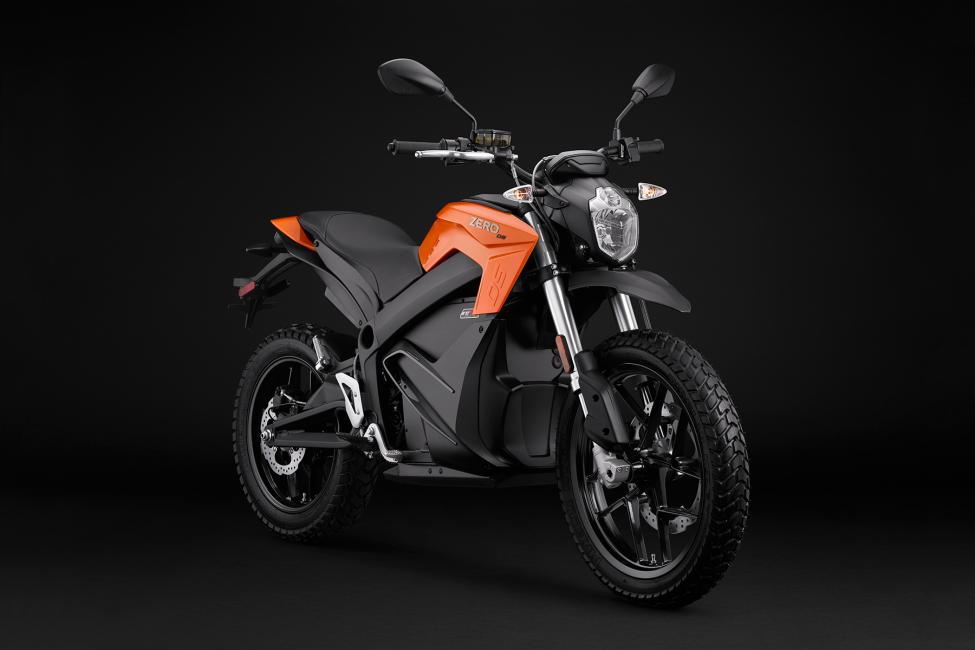 World Superbike Championship Inspired Kawasaki Ninja ZX-10R Makes North American Debut
Kawasaki hosted the North American debut of the 2016 Ninja ZX-10R on Thursday inside their newly redesigned display area at AIMExpo. Inspired by its championship-winning World Superbike counterpart, the new Ninja ZX-10R takes much of what has allowed Kawasaki to win a pair of titles on the track and applied it to the streets, resulting in the most track-focused sportbike ever for the legendary brand. The result is state-of-the-art mechanical design, improved handling, and an all around thrilling riding experience. From top to bottom, the 2016 Ninja ZX-10R boasts a wide array of new design and performance features that are proven winners on the race track.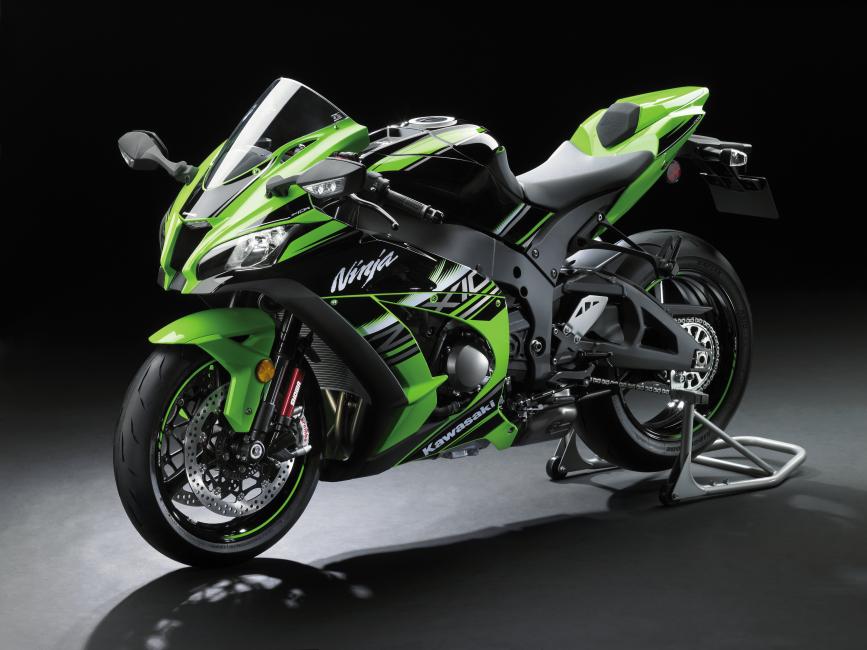 Yamaha Surprises with Unveiling of DT-07 Flat Track Concept Bike
Yamaha made a surprise announcement on Thursday at AIMExpo with the global unveiling of the DT-07 Flat Track concept bike. The one-off creation was designed and built by Jeff Palhegyi Design in conjunction with Yamaha's U.S. race shop and takes style cues from the FZ-07 naked bike. Its engine is a special race-tuned FZ-07 twin-cylinder engine, ideal for the low- to mid-range torque needed for flat track racing, outfitted with a Graves Motorsports exhaust system. The bike features one-piece bodywork with the iconic yellow livery commemorating Yamaha's sixtieth anniversary.
New Honda CBR500R Headlines Manufacturer's 2016 CBR Lineup
The stronger-than-ever CBR lineup from Honda was showcased on Thursday at AIMExpo and was highlighted by the global debut of the aggressively restyled 2016 CBR500R. The CBR500R has been a popular model for Honda thanks to its impressive performance for an entry-level bike, drawing from the successful racing DNA of the CBR600RR and the CBR1000RR. The new styling of the CBR500R features a sharper, more aggressive look with improved airflow for enhanced comfort and handling, in addition to a smoother power output that emphasizes low- to mid-range torque. Detailed refinements like LED headlights and taillights, new muffler design, adjustable brake lever, larger fuel tank, and wave ignition comprise an all-around package ideal for everyday use.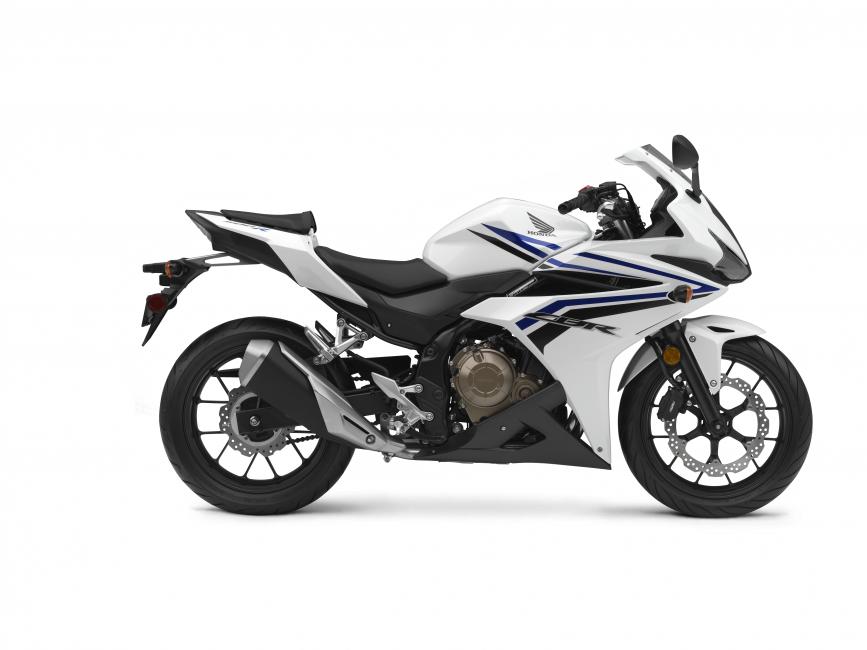 Honda's $184,000 Street Legal MotoGP Bike
Since it was first introduced to the world as a production bike in June, the Honda RC213V-S has had the motorcycle world buzzing. The street legal MotoGP replica is Honda's ultimate showcase of performance and engineering and boasts a jaw-dropping price tag of $184,000. AIMExpo is just the third time the bike has been displayed in North America and with AIMExpo serving as the industry's premier powersports trade show, the RC213V-S is being showcased to its largest audience to date. This is the closest performance a road-going bike available to the public has ever been to a MotoGP machine and comes hand built exclusively from a workshop at Honda's Kumamoto Factory in Japan. Its hefty price tag comes as a result of a compact ninety-degree 999cc V-4 with titanium connecting rods and race-derived features that include an under-seat fuel tank and carbon-fiber-reinforced-plastic fairing, in addition to several parts directly from Honda's MotoGP bike—swingarm, slipper clutch, magnesium Marchesini wheels, Öhlins forks, adjustable footrests and foot controls, and most of the Brembo brake components. It also features selectable power modes, engine-brake control, and traction control with position detection technology, making it one of the finest built street legal bikes ever.