Fan on Track at GP

Ferrari's Sebastian Vettel dominated the Singapore Grand Prix last weekend, gaining 25 points on leader Lewis Hamilton, who was forced to retire with engine problems. That's not the main story from the weekend, mostly because Hamilton's lead is still 41 over Nico Rosberg, and also, more importantly, because A GUY WALKED ON THE TRACK DURING THE RACE.
Judging by the video below, he looks like he is on a casual Sunday stroll around the Marina Bay Street Circuit.
Or maybe he just left the club and didn't realize he was on a racetrack. Scary stuff!
Christian Horner on the guy entering the track: "He looked like he came right out of a nighclub." #AMuS #F1

— Tobias Grüner F1 (@tgruener) September 20, 2015
[h/t: For the Win]
Moose on a Golf Course
Like the guy above, a giant moose decided to take a Sunday stroll. The giant animal ventured from his home in the woods onto a golf course in Colorado. Like the guys featured in the video, I to would have run for my life.
[h/t: SB Nation]
New Honda Commercial

If you happen to be watching college football last weekend, you more than likely caught the new Honda commercial, which pays tribute to the brand's long history. Produced by PES, the video is absolutely stunning. Check out the commercial below and a behind the scenes video on how it was made.
Gnarly Crash, Bro
At the Nürburgring Nordschleife in Nürburg, Germany, a Renault lost control and went airbone, hit a wall, and then rolled several times. You might have seen crashes like this in racing and maybe you're desensitized to it all, so just remind yourself this is a regular street car, not some purpose-built racer with a rollcage and such. Amazingly, according to Jalopnik, the man walked away with only a sore neck.
The language gets understandably crazy here for a moment—you've been warned.
More on the crash from Jalopnik:
If you're wondering why the driver of the car filming stopped and got out to check on the rolled car, it's because the Nürburgring is still a public road, and drivers are still supposed to stop and assist when they see an accident.
While it's safer to stop past the crashed car to help, the huge debris field left by the accident may explain why the filming driver stopped so far back.
Channing Tatum Loves Dirt Bikes
Thanks to Google Alerts, I learned this week that Channing Tatum, of the Jump Street movies, is a fan of dirt bikes. Like, kind of a big fan. Per People, Tatum posted some stuff on his Instagram riding this weekend. Apparently he just started riding and really enjoys it. Here is some Channing Tatum riding footage from his Instagram.
The Motocross of Nations is this Weekend, so Let's Look Back at Some Fan Photos from 2014 in Latvia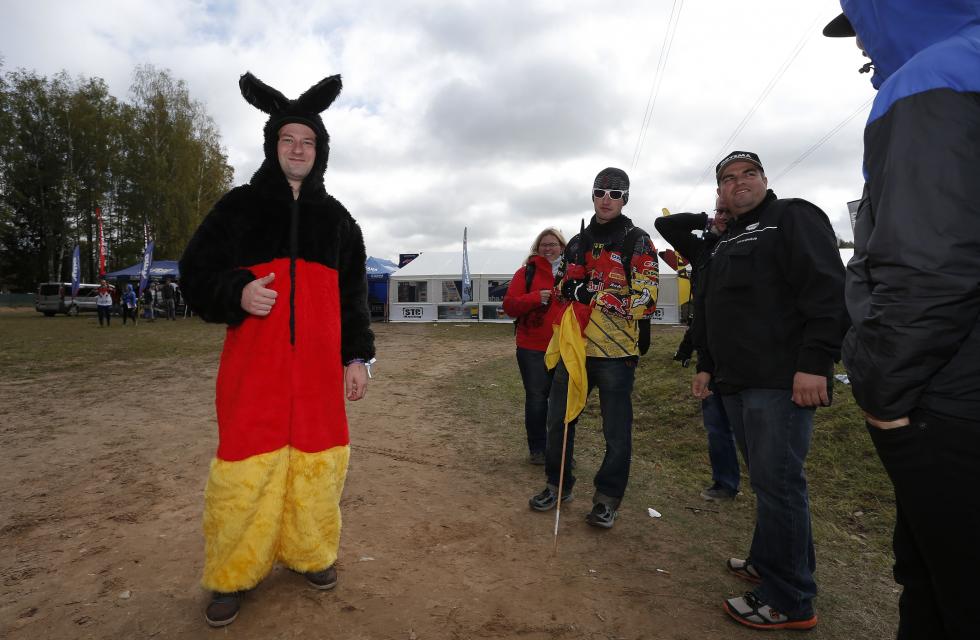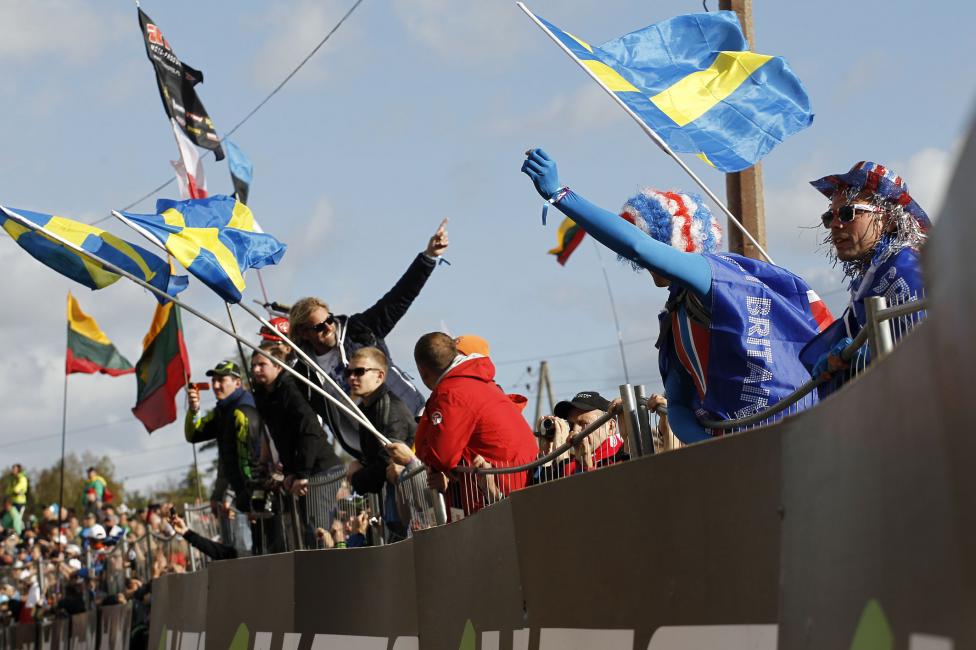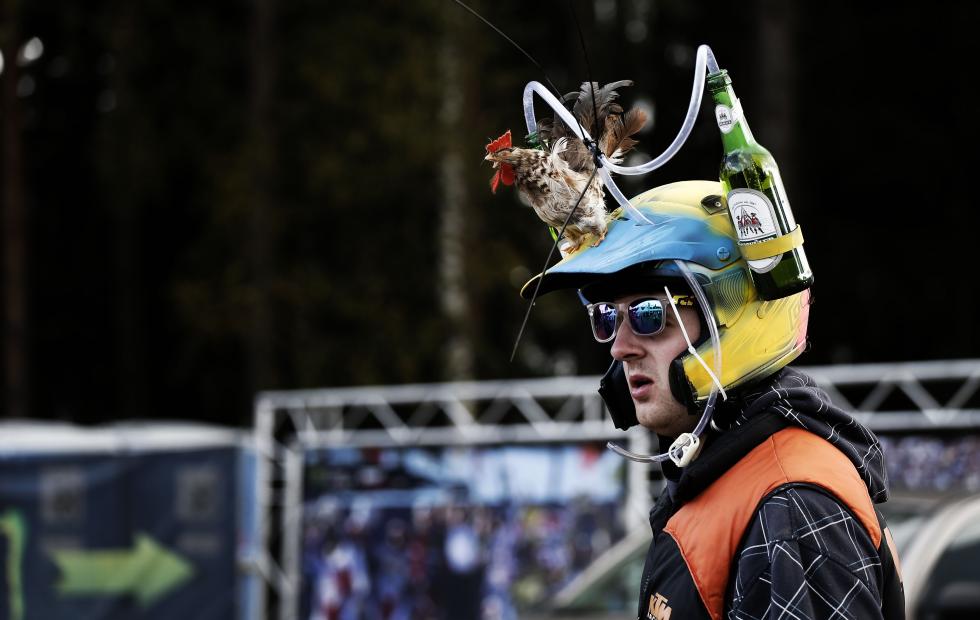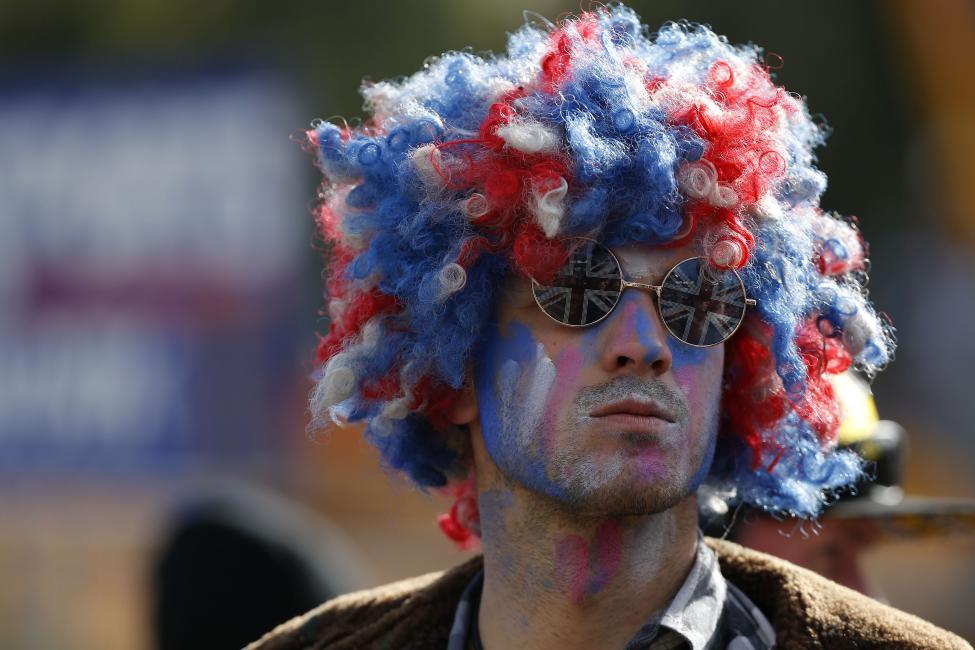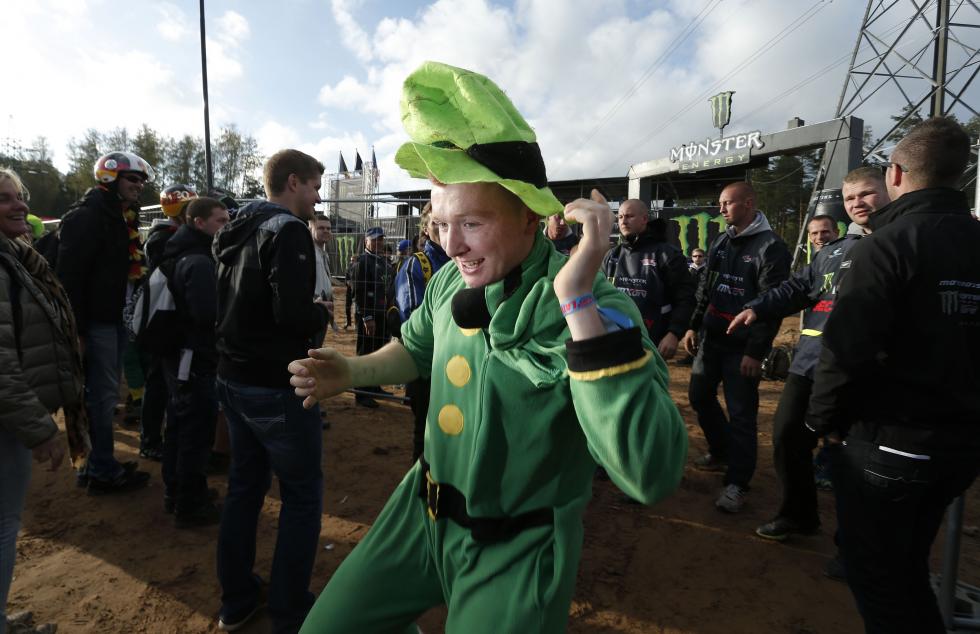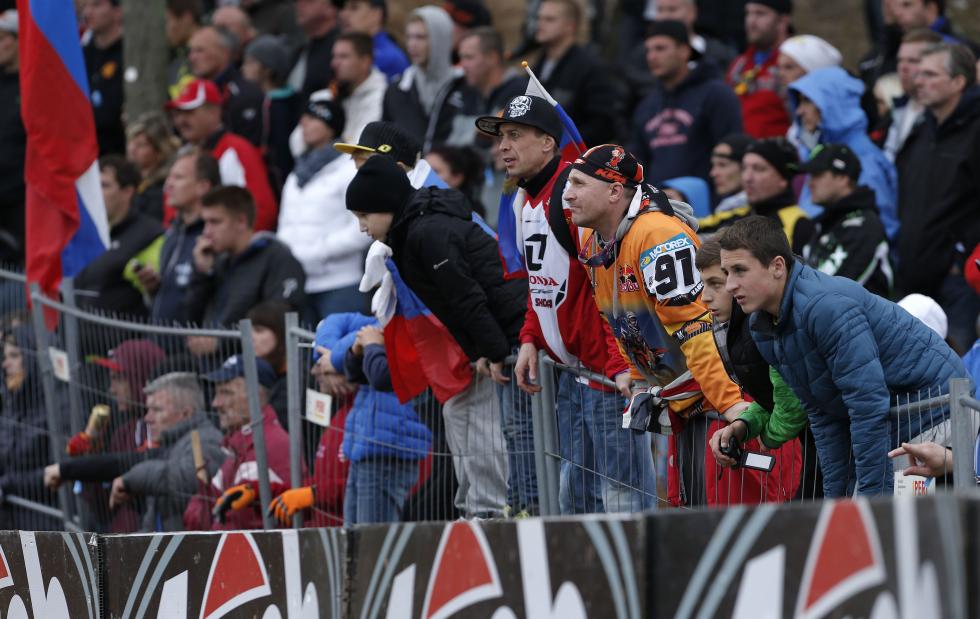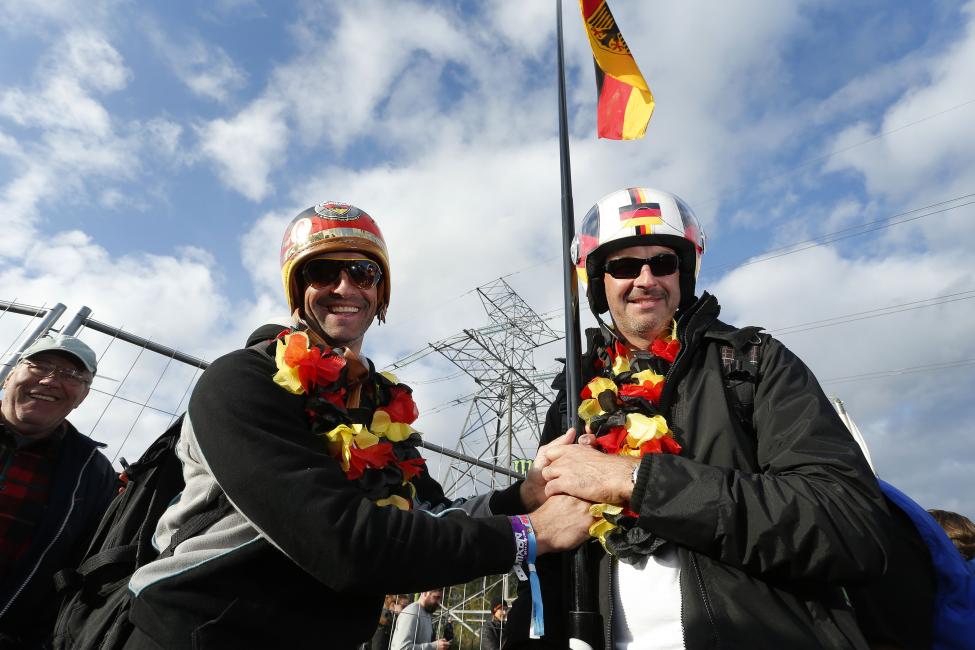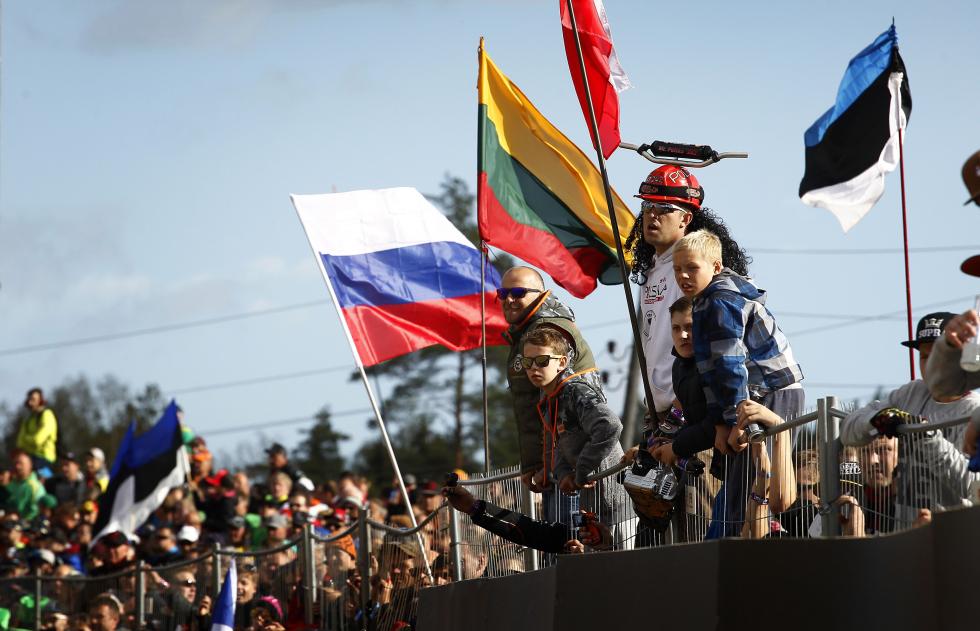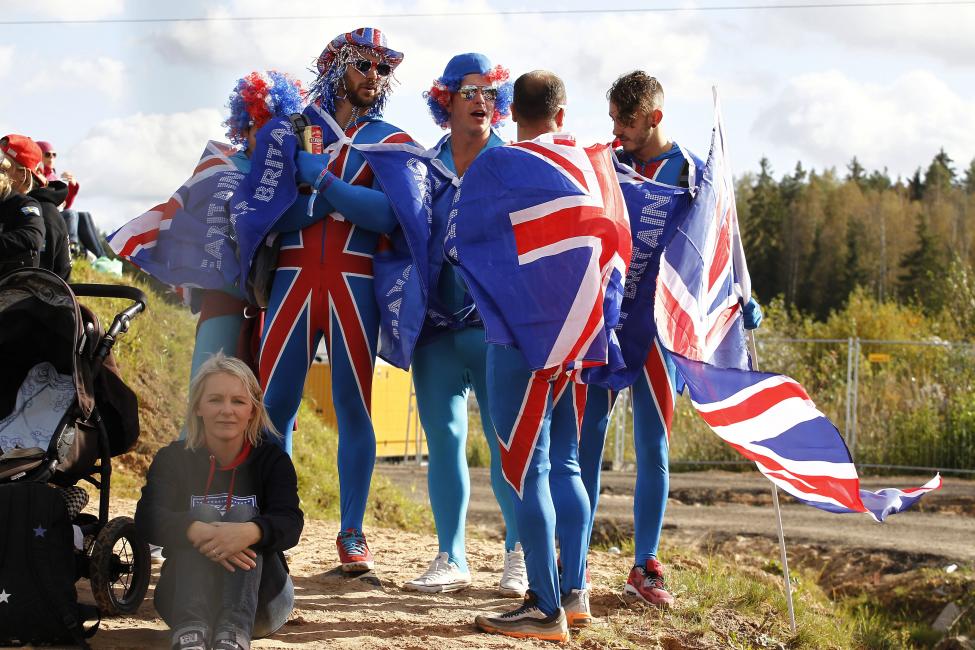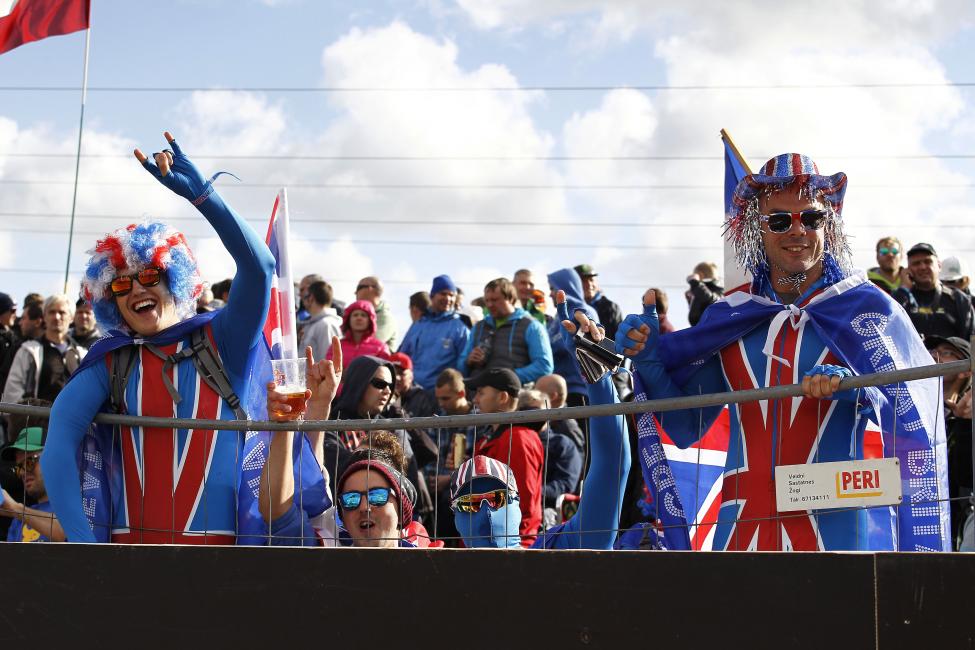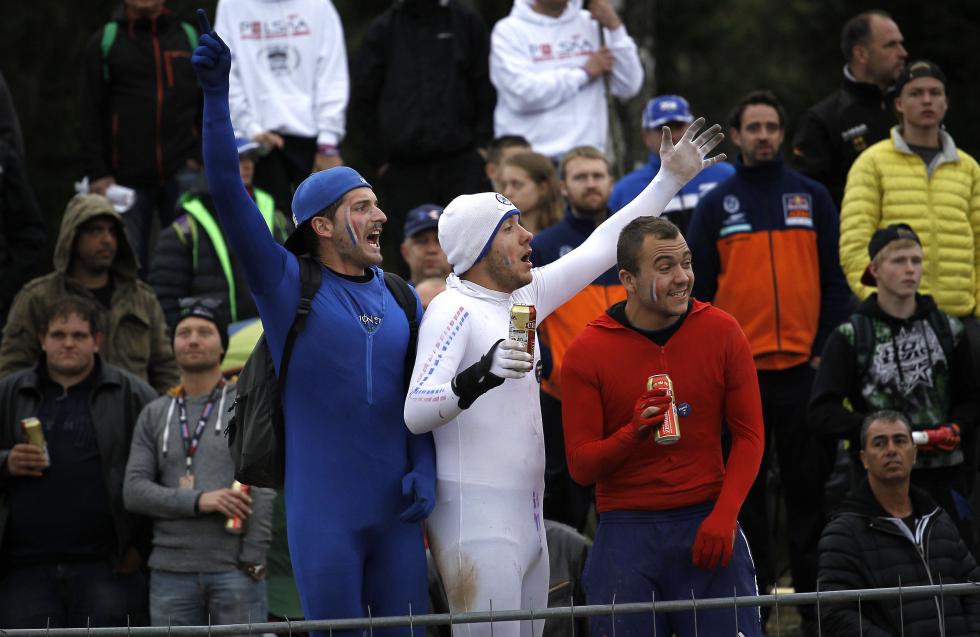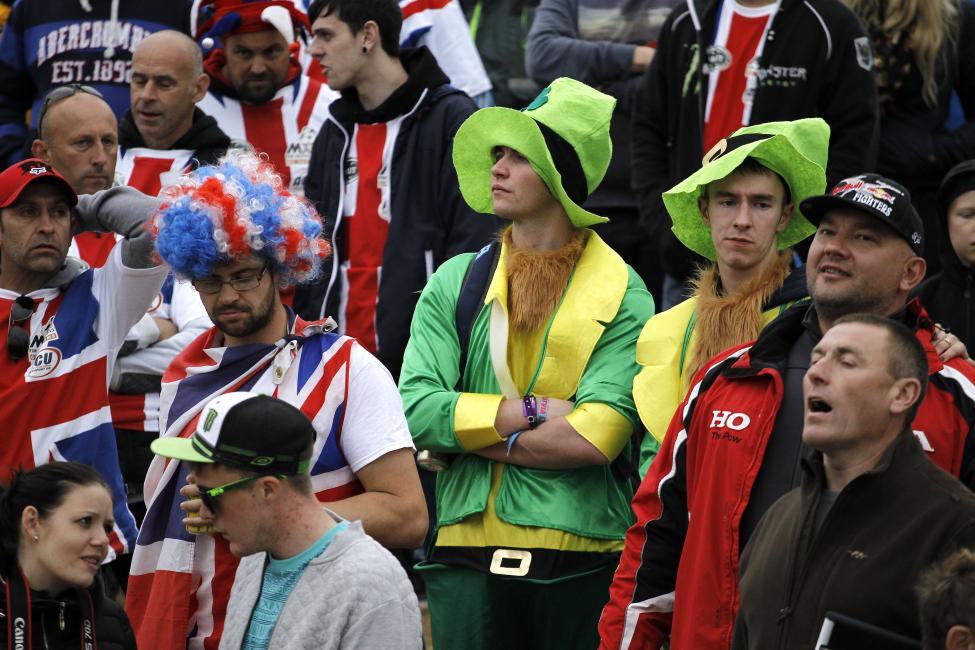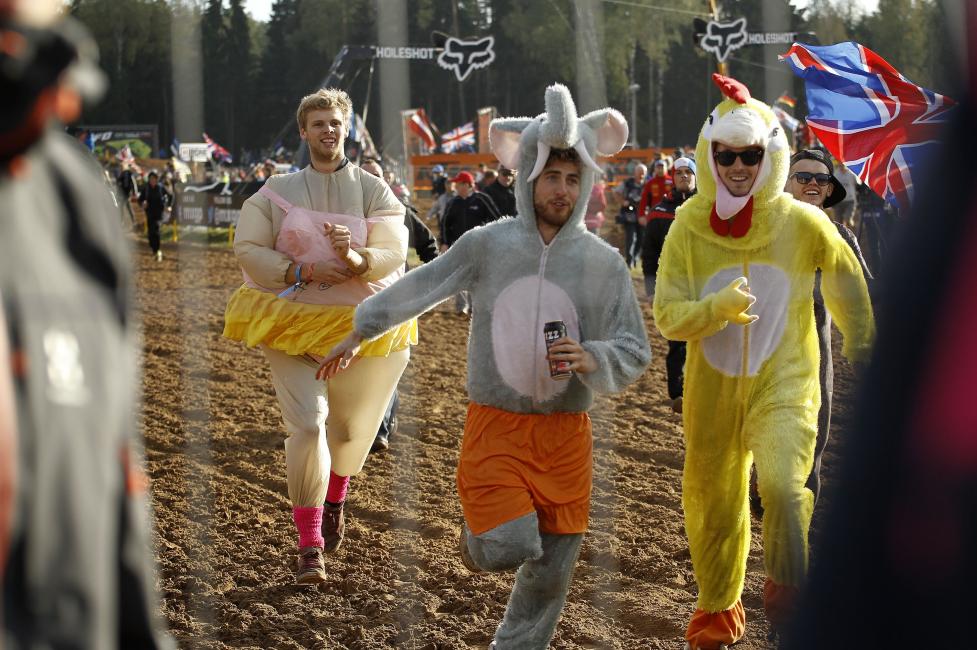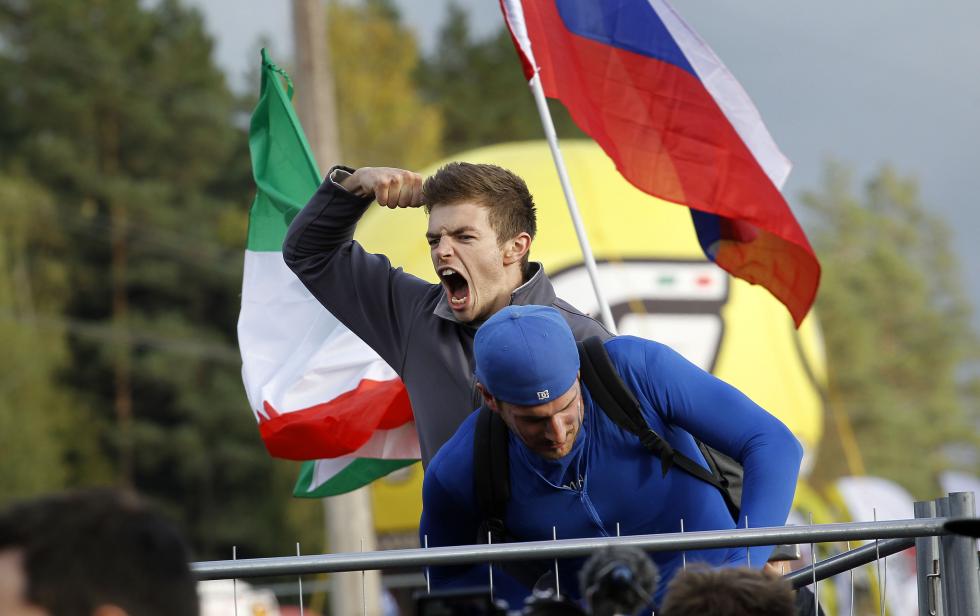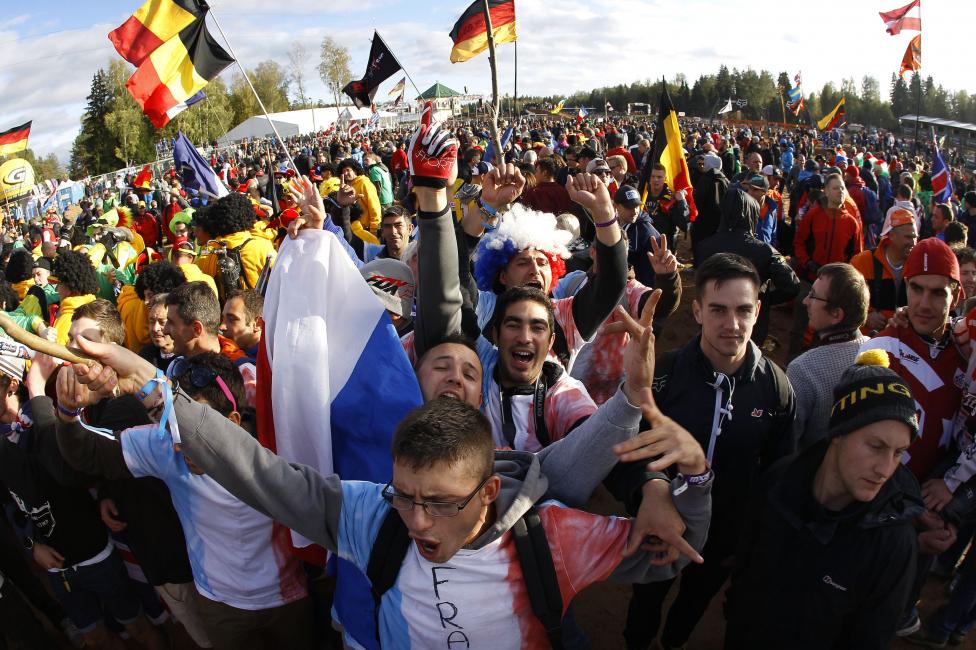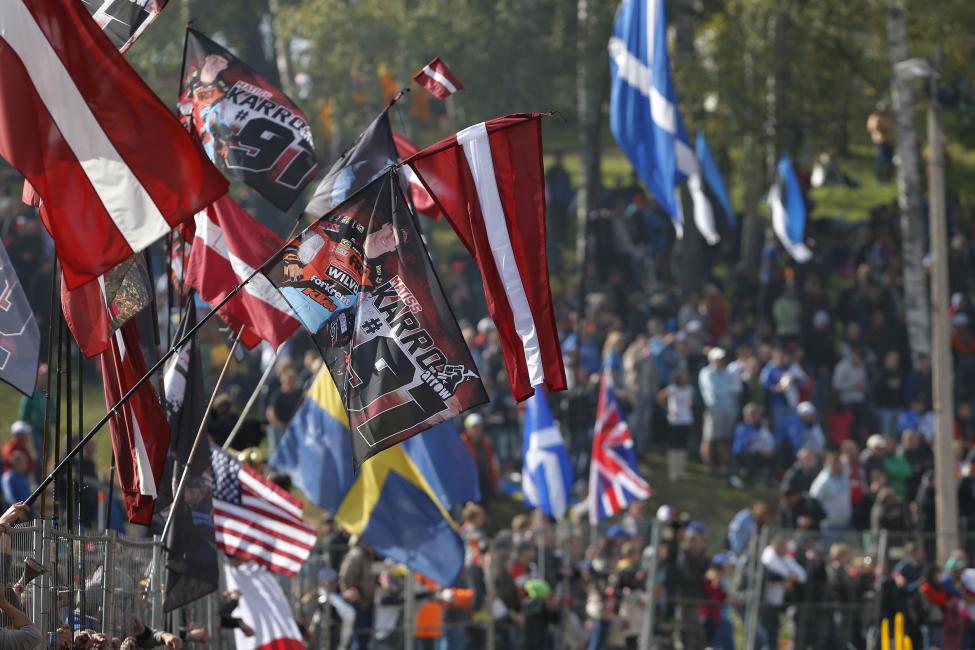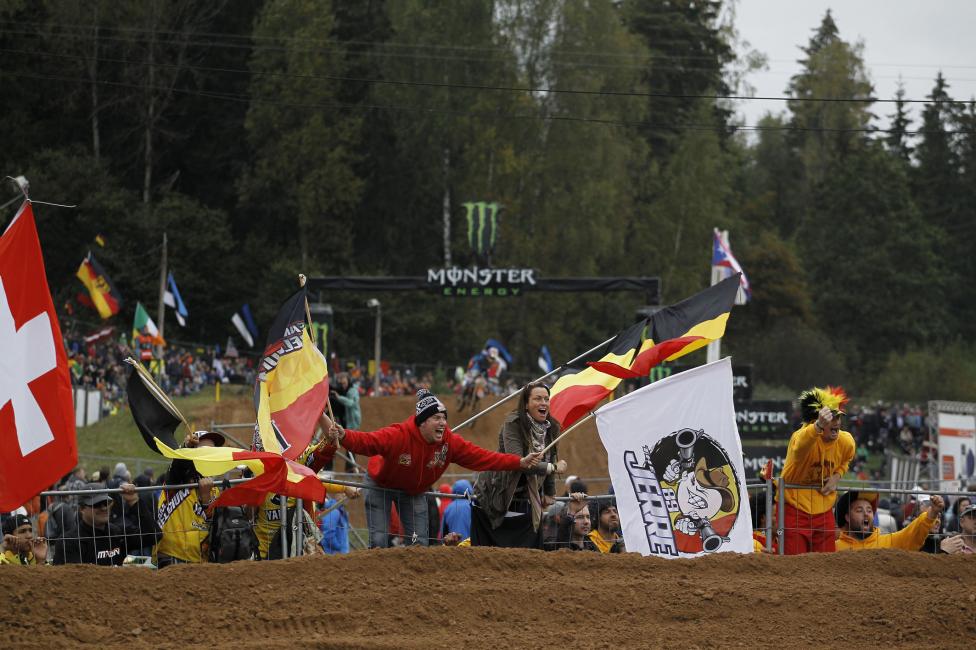 Dat Bear Fast

Yeah, you're not out running that. Think about that next time you stumble upon a bear.
Dunkin' Donuts Delivering

You know what's been great about 2015? Companies like Taco Bell and Starbucks are testing delivery. There's nothing worse than being well hungover, not wanting to go anywhere and not having any coffee. Typically, you can trick someone into going to get coffee by saying "I'll pay for it," but what if no one is around? Thankfully, Dunkin' Donuts will be testing the delivery market soon, per Esquire. According to the report, the announcement was made at a recent media summit where DD said, "Delivery will be part of its forthcoming mobile app update. The new iteration of DD Perks will also let you order food and drinks for curbside and in-store pickup—to speed up your morning and cut wait times." Boom!
Breakfast competitors like McDonald's and Starbucks have already announced that they're testing delivery services, so it makes sense that Dunkin' is on board, too. "The trend in this country is convenience. So I think delivery plays very strongly," CEO Nigel Travis told CNBC in June. "I think the next few years you're going to see us get more and more into delivery."
But leaders of Dunkin' Brands are still figuring out the logistics for delivery, so don't expect to get that option in the immediate future. Scott Hudler, vice president of global consumer engagement, said that this roll-out isn't expected until at least early 2016. But just knowing that an iced macchiato and glazed donut could show up at your door will make it easier to wake up and get our butts out of bed.
More here.
Marquez Rips the African Twin
Two-time MotoGP champion Marc Marquez recently filmed some promo videos for the new Honda African Twin with Honda HRC Rally team member Joan Barred. And, not surprisingly, Marquez absolutely rips on the bike. Seriously, I think this guy could jump on a horse and win the Derby—he's that talented. Check out the three videos below from Honda.
[h/t: Lanesplitter]
Big Beer
Two of the largest beer manufactures could soon be merging, says Vice News. In a report last week, Vice News says that Anheuser-Busch InBev, which includes Budweiser, Corona, and Stella Artois, is looking to acquire SABMiller, which includes Coors, Fosters, and Miller. It's a big deal that, if successful, could come with a value of $275 billion, per Vice News.
If successful, the deal would be the largest merger in beer industry history, with a value of roughly $275 billion. Each company boasts a portfolio of more than 200 international beer brands that, if paired under a single parent company, would command much of the worldwide market.
A deal would likely draw scrutiny from antitrust regulators in the US, however, which could result in SABMiller having to sell off its share of the American company MillerCoors.
Nick Petrillo, an analyst with the market research company IBISWorld, said that much of the industry has consolidating as it has grown in recent years — a movement that is partially seen as a reaction to the rise of craft beer in the US. Since 2010, the craft beer industry has experienced 18.8 percent annualized growth, while the large manufacturers have grown at about 5.6 percent.
Check out more here.
Yamaha Goes Old-School
This is awesome. Last month, while in attendance for Yamaha's "Wall of Champions" inductions, Yamaha recreated their iconic YZ 1979 ad featuring (from left) Rick Burgett, Bob Hannah, and Broc Glover. Burgett won the 1978 AMA 500cc National Motocross Championship; Hannah won seven AMA National Championships; Glover won six AMA National Motocross Championships for Yamaha.
"It was great to be able to get those three Yamaha motocross legends back together," commented Bob Starr, General Manager of Communications for Yamaha's U.S. Motorsports Group. "And, while we had all three of them at our U.S. headquarters celebrating Yamaha's 60th anniversary with our employees, we decided it would be fun to re-create one of Yamaha's most popular ads from the era when Rick, Bob, and Broc were teammates. It really came out great, and it's another example of just how our strong our Yamaha family is!"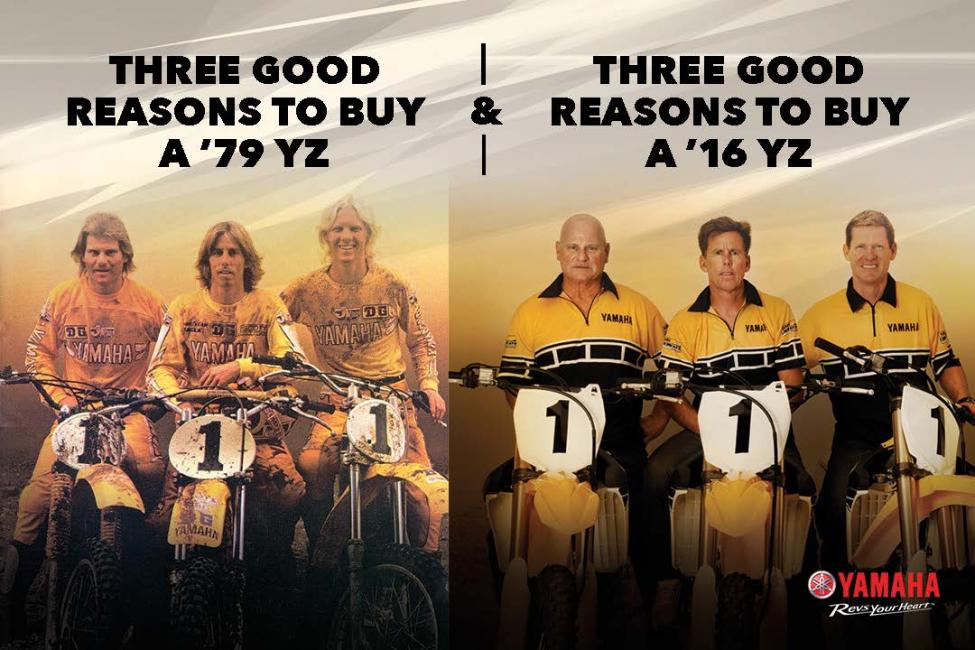 Female Racing In Iran
A few people emailed us this week with a link to a CNN story of a women in Iran wanting to represent the country in motocross. In a country where women can't even get a license to ride motorcycles on the street, riding motocross can be a bit tricky. According to CNN, Behnaz Shafiei, 26, "can't compete in races in Iran, and despite being invited to events in Europe and the U.S., she often lacks the funds to make the trips because she doesn't have enough sponsors."
The role of women in sports is currently a big issue in Iran. The country was recently embroiled in a major debate over whether women should even be allowed to attend sports events like football games or the ever-popular volleyball matches.
Conservatives have attempted to uphold a ban on women in stadiums, but many moderates are fighting to get the rules changed.
The case of Niloufar Ardalan, the captain of the Iranian women's soccer team, has also prompted an international outcry in recent days. Ardalan will not be leading her team into the Asian Women's Futsal Championships in Malaysia this week because her husband would not allow her to renew her passport. By law, women must obtain their husband's permission to leave the country.
Check out more here.