The Motocross of Nations is still a few weeks away, but a different Team USA is about to do battle in just a few days. Their story is different, though, because while the motocrossers try to take the Chamberlain Trophy back and add to a record number of triumphs in the event, this other Team USA is trying to win for the first time ever. We're talking the International Six-Days Enduro (ISDE), where the American squad has never won in the World Team Trophy division.
The racing begins on Monday in Slovakia, and a variety of circumstances are working in favor of the Americans. But to understand why the team can win, you first have to understand why they never have won before.
The ISDE is for off-road racers, but it's absolutely, positively not the "GNCC des Nations" or anything like that. The ISDE follows the European enduro format, which is different than most races over here. In Europe, it's hard to find enough land to put a long course together, so they divide the race weekends into a series of "special tests." These are short sprints in the woods, on a grass track, a motocross track, or something really gnarly. The riders race the stopwatch, and at the end of the event, the rider with the lowest total time wins the event.
Here in the U.S., we have more room, so we can build big tracks and promote traditional handlebar-to-handlebar racing. Be it GNCCs or Hare Scrambles in the East, or Hare and Hounds, desert, or WORCS races in the West, our guys generally race over a long stretch of time on a long racetrack. This puts endurance at the very top of the priority list, with all-out sprint speed following behind. In Europe, it's the opposite. Whoever can nail the fastest sprint times at the end of the event is the winner, and there's rest time between the sprints.
(Yes, the ISDE adds an extra element with transfer sections, as the riders have to ride long distances from one special test to another. But all they have to do is make it in an allotted time. You can't gain time by getting there faster. You are only penalized if you're late, but you have so much time that you'll never be late unless your bike breaks or you have a huge crash. So the ISDE is won in the special tests.)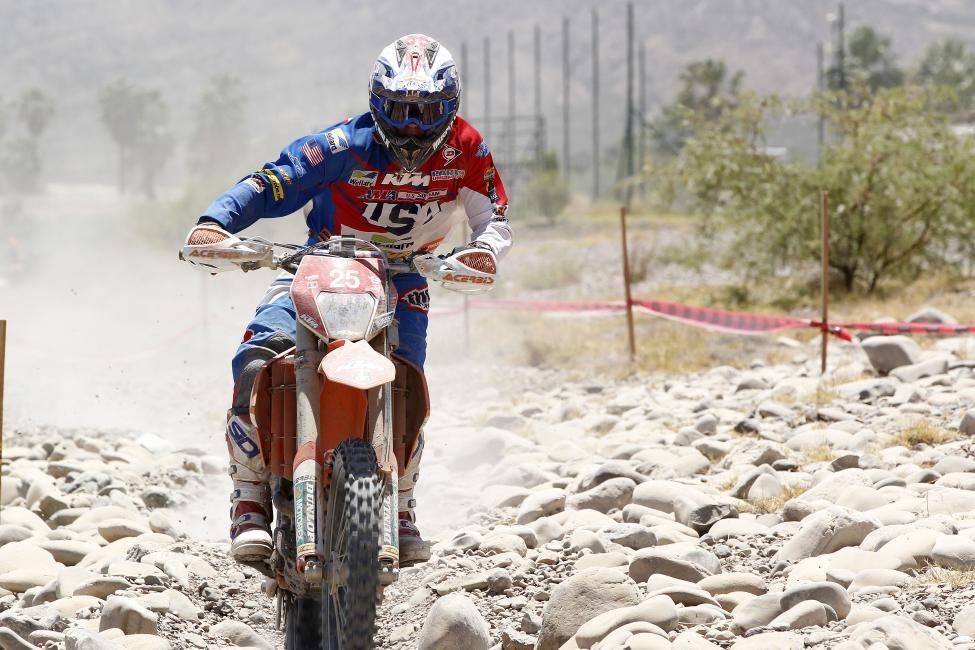 We do have the AMA Racing Rekluse National Enduro Championship here, which uses a similar format of against-the-clock racing, but it's usually, again, longer. The terrain is totally different, too, with handlebar-width single track. They don't do that in Europe.
To give you an idea, enduros over here are designed to average about a 24 mph pace. In Europe, they're designed to go 31 mph. So, yeah, they're much faster. Essentially, American riders spend the entire year working on one thing, only to get beaten in another at the ISDE.
The game is changing though. Up until a few years ago, those AMA National Enduros used the old-school time-keeping format, where riders had to arrive at each check point at an exact time—not too slow or too fast—but they did away with that a few years ago. Now, the fastest rider wins. Ditching the time-keeping equipment has made the races more accessible to fast guys without enduro experience, which picks up the pace. Further, a new series, the Kenda Full Gas Sprint Enduros, kicked off last year, and it follows the European Enduro format pretty closely (go fast, rest, go fast again). One of those events got picked up as an AMA ISDE qualifier this year. Three of this year's U.S. Trophy Team riders—Kailub Russell, Thad DuVall, and Ryan Sipes—have been participating to pick up the ISDE game.
A lot of the racing here has simply gotten faster. The Amsoil GNCCs are still three hours, but today's riders charge hard immediately instead of waiting. We also have the GEICO EnduroCross Series, which is all about the gnarly, high-heart-rate charge. And, perhaps most importantly, the American ISDE team now regularly picks up riders with motocross skills. Mike Brown has become an anchor for the operation, and Zach Osborne joined the team the last two years. Osborne isn't racing this year, but Sipes is taking his place.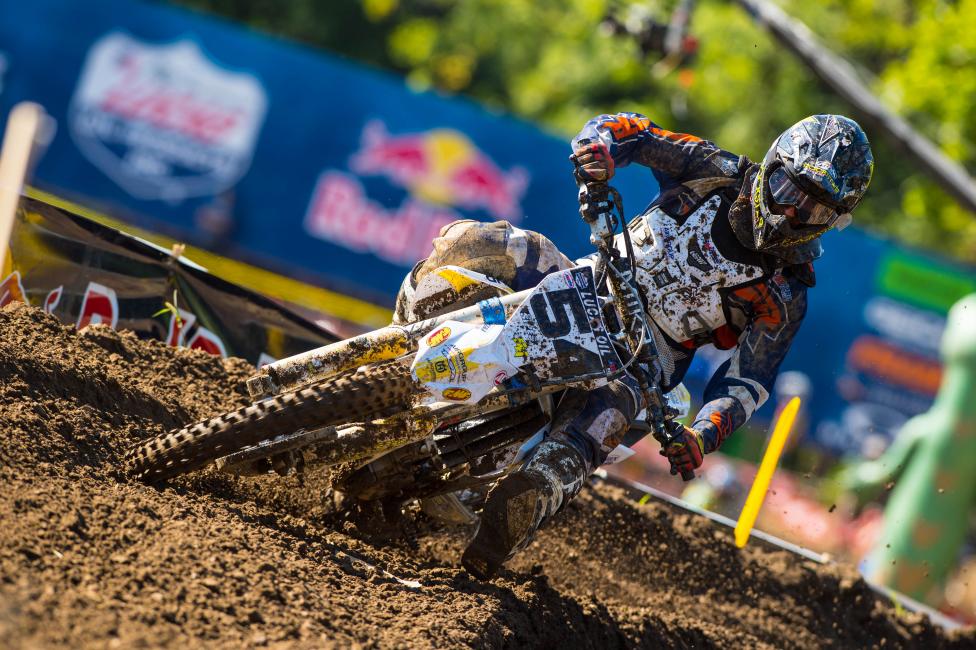 Also, the American effort is much more organized than it once was. American teams never had much interest in the event, so riders would do it on their own dime just to say they earned an FIM Gold Medal. There's a big difference between an organized, factory-backed effort and riders spending their own money and racing for pride. A few years back, KTM's U.S. off-road team manager, Antti Kallonen, took over team manager duties for the ISDE and put a much higher priority on it (also credit to the late Kurt Caselli, who put great effort into the ISDE, did well, and made it seem cool. A generation of riders have followed in his legacy). Riders now see the ISDE as part of the professional racing calendar instead of a hobby. Plus, with so many off-roaders on KTM or Husqvarna equipment these days, Kallonen has the clout to influence a broad swath of talent.
For the last few years, Team USA has been a legit contender, finishing second overall behind France last year. Kailub Russell, in his first appearance on the U.S. Trophy Team (and second ISDE ever) finished third overall in the individual results. The team was plagued with bad luck, too, as Osborne's bike broke on Day One, eliminating him from the event. Teams have six riders but count their five best scores in every test, and with Osborne out Team USA was left with no room for error. Taylor Robert might have been the fastest American, but he was penalized when his bike didn't start one day, and Charlie Mullins had a huge crash. The team persevered to finish second.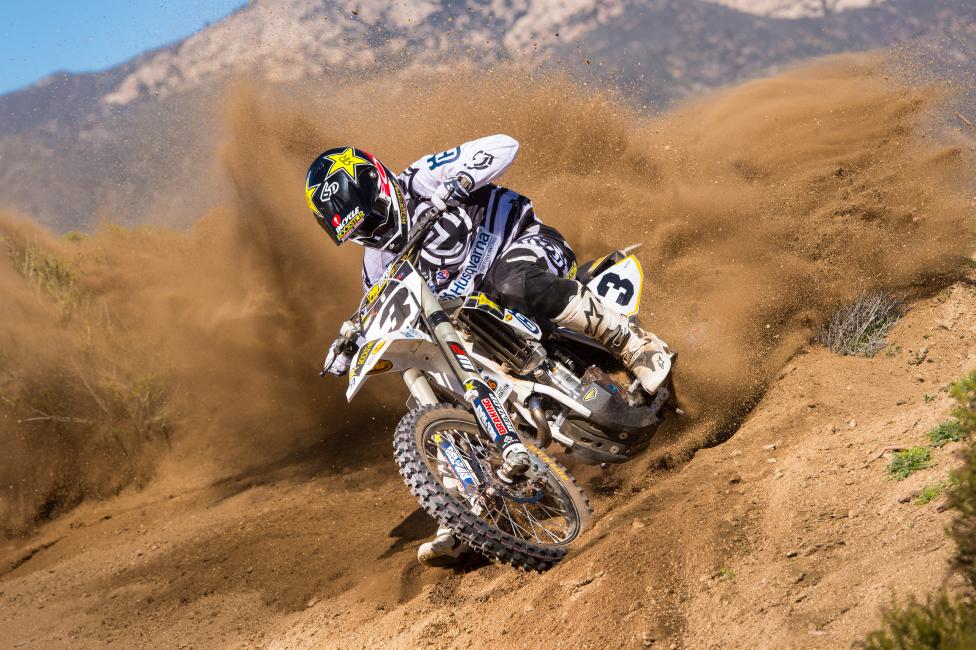 France has won the event for the last three years, but they don't have their strongest lineup this year. Pela Renet won last year's overall, but he's not racing this year. In fact, the last three individual overall winners—Renet, Antoine Meo, and Christophe Nambotin, all French—are not competing this year. This could open the door for a new winner. However, keep in mind that last year's American runner-up finish took place in Argentina. In general, the European nations will have a boost being back on their home continent in Slovakia.
The U.S. Team features Kailub Russell, Taylor Robert, Thad DuVall, Ryan Sipes, Mike Brown, and Gary Sutherlin. Mullins, who is still out with a wrist injury, will be missed, as he's traditionally one of the fastest Americans. Sutherlin, who was strong in the Club division of the event last year, and won last year's WORCS title, takes his spot.
We'll see how the boys do in Slovakia. The event runs from September 7-12. You can go here for live results.