Dungey Clarifies GP Comments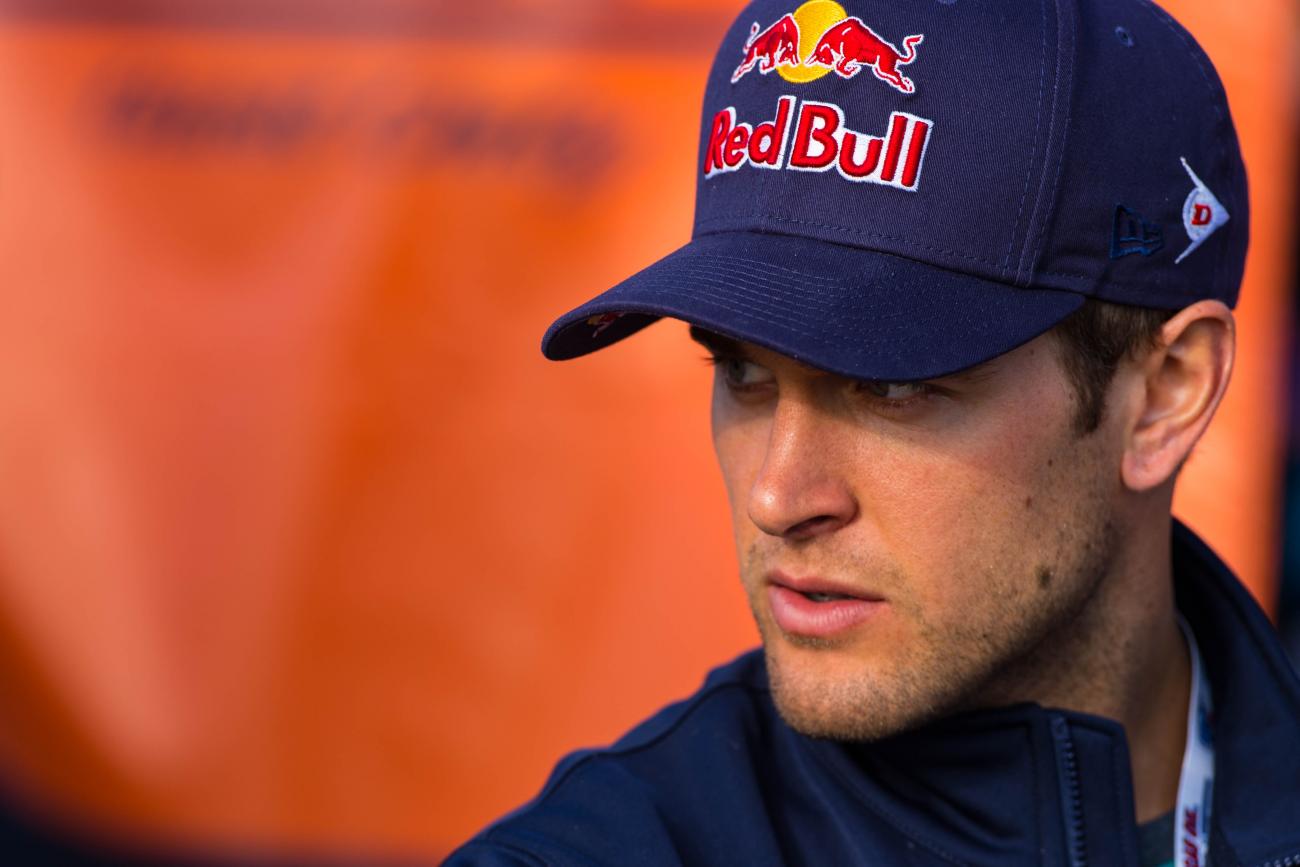 During the post-race press conference at the Ironman National over the weekend, Red Bull KTM's Ryan Dungey stepped into the hornet's nest. A reporter (not from Racer X—press conferences are open to all media) asked Dungey if he'd ever have an interest in racing GPs like Ryan Villopoto did? Below is Dungey's response:
"I thought about it until I seen Villo's [Ryan Villopoto], just how everything worked out in that aspect. Not to mention, not to disrespect the MXGP guys, but those tracks over there just look terrible. There's been a lot of races where it looked good, but then there's a lot of races where I don't even really think it's really racing. It looks really hard-pack. It doesn't look like a racetrack in my eyes. I think over here in America the competition is higher, tougher. So I won't ever probably do that in my lifetime."
Since every opinion on U.S. racing versus the Grand Prix scene blows up, you can be assured Dungey started getting heat for his comment. Dungey contacted us today via text to explain what he meant.
"I didn't mean any disrespect to GP riders. I just meant the competition here, for me, keeps getting higher and tougher. It's way harder this year than it was in 2010. My comment had nothing to do with the level of competition in the GPs. I just meant that I have enough of a challenge over here so that's what I'm keeping my focus on."
In other words, Dungey isn't in need of a new challenge, he's got his hands more than full trying to win titles over here. Dungey also wants to let it be known he's not ducking competition by not racing the USGP at Glen Helen or the Motocross of Nations (where he's tied for the longest tenure of service for Team USA with six-straight appearances). He's looking for a break so he doesn't burn out. Remember, the hype will be at a fever pitch for Anaheim 1, and the riders Dungey will have to battle for another supercross title—Roczen, Canard, Tomac, Reed, Stewart, Anderson, Seely, Baggett, and on—also aren't racing the des Nations. Justin Barcia is, but he missed nearly three months of racing this year with injury, and also didn't race des Nations last year. If Ryan's title competition is getting a September rest, he wants to, finally, as well.
Can't we all just get along?