Trey Canard to Return at Washougal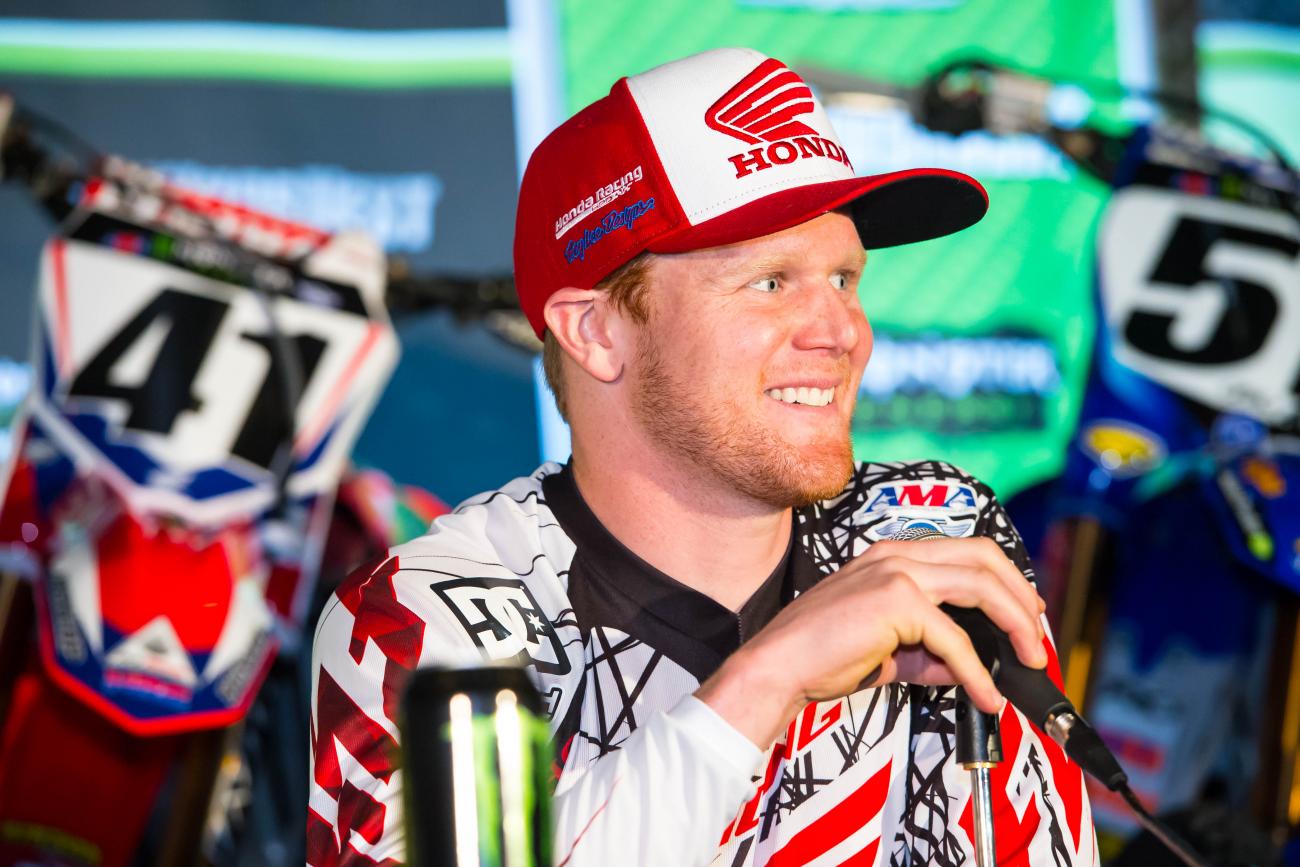 Washougal MX Park
Washougal

,

WA
Washougal
Lucas Oil AMA Pro Motocross Championship
Honda HRC's Trey Canard will return to racing this weekend at Round 9 of Lucas Oil Pro Motocross in Washougal, Washington, the team announced today. Canard has been out since late March when he sustained a fractured left arm after landing on Jake Weimer in a 450SX Semi race at the Detroit Supercross.
Canard underwent surgery in March where doctors applied a carbon fiber plate, replacing another plate that had been applied in November 2013, following a different arm injury. Doctors also inserted eight screws and performed a bone graft.
With an initial expected recovery time of six to eight weeks, Canard was hoping to be ready for the start of Lucas Oil Pro Motocross. Canard's recovery process was hindered, though, and he wasn't cleared to begin riding until June. After his initial return, further evaluation determined that the bone wasn't properly healed, further delaying his return.
"I'm really excited to be returning to the starting gate and racing with all these guys each weekend," Canard said in a statement. "I don't have any set expectations for my return except to do my best, give 100 percent effort, ride within my limits and enjoy doing what I love. Things have gone smoothly since I started riding again. The Honda team was out at my house testing a few weeks ago, and I feel like they really did their homework while I was out. They've brought an amazing bike together, and I can't wait to race it!"
"We're looking forward to seeing what Trey can do at the remaining four rounds of the series," said Team Honda HRC Manager Dan Betley in a statement. "Trey has made a great deal of progress in a short period of time since getting back on his bike, and he showed a lot of speed while we were out at his house testing. He's an incredibly focused and determined racer, and I don't think it'll be long before he's mixing it up with the frontrunners."