Last week Kawasaki announced they had parted ways with racing manager Reid Nordin, who had been with the company for nearly thirty years. Back came long-time familiar face Bruce Stjernstrom, who managed Kawasaki's factory motocross and supercross team a couple of different times before moving on to a job with Monster Energy, and then into consulting. Bruce will be in charge of all Kawasaki racing, both on- and off-road (Dan Fahey continues as the factory MX/SX team manager). It's a big change for a factory team to make mid-season. We caught up with Bruce at High Point to get his thoughts on the new gig.
Racer X: Welcome back. I think this is your third return to Kawi. Talk about how it came together, why you wanted to come back, and what you think about the move?
Bruce Stjernstrom: It's actually my fourth time back, but we don't need to go into that [laughs]. But for me it's exciting. I was doing some consulting work at home, and I had some conversations with some of the guys at Kawasaki, and they decided to make a change. They said, "Do you want to do it?" It all came together quite suddenly. Not just a month ago—I'm talking about a week ago. I think the team is good. There are a lot of good things here. I bring some different things to the team, maybe calmness, maybe fun. I like to have fun. That's what I do. But it's just a great opportunity, I think, for me, and I hope for them too. I want to win, and the team's been winning. The team has had a great win record the last few years.
You worked with Monster for a few years. Did that relationship help you? Like you said, you've been at Kawi four times, but the fact that you worked so closely with the title sponsor for the team, was that another reason? Everybody was comfortable with you?
I think so. I really do. I'm a relationship guy. I think that Monster is comfortable with this, and Kawasaki is, obviously. For me, the first day was Tuesday last week at Kawasaki, and it felt like I had been on a two-week vacation or something, but it was really more than that. I've been gone for a few years.
I spoke with Erik Kehoe [former factory Honda team manager]. He got off the merry-go-round of moto and said he never really knew what he was missing as far as being at home and not traveling, and he enjoyed it. Were you like that, or did you miss it?
I don't think I missed it, because when I left Kawasaki to go to Monster it involved somewhat similar responsibilities, different sports in some cases, but still involving motocross. And then I started doing some consulting after I left Monster for a couple years, and I was still in the motorsports business, and I really enjoyed that. I'm not dreading travel or whatever, anything like that—I'm good with it. I'm pretty good at assessing what something is; I know what I'm getting into. The sport has changed a lot; it's been five years since I was here on a regular basis. But a lot of it's the same, too. The technical side is really what's advanced quite a bit. The team is solid in that area for sure.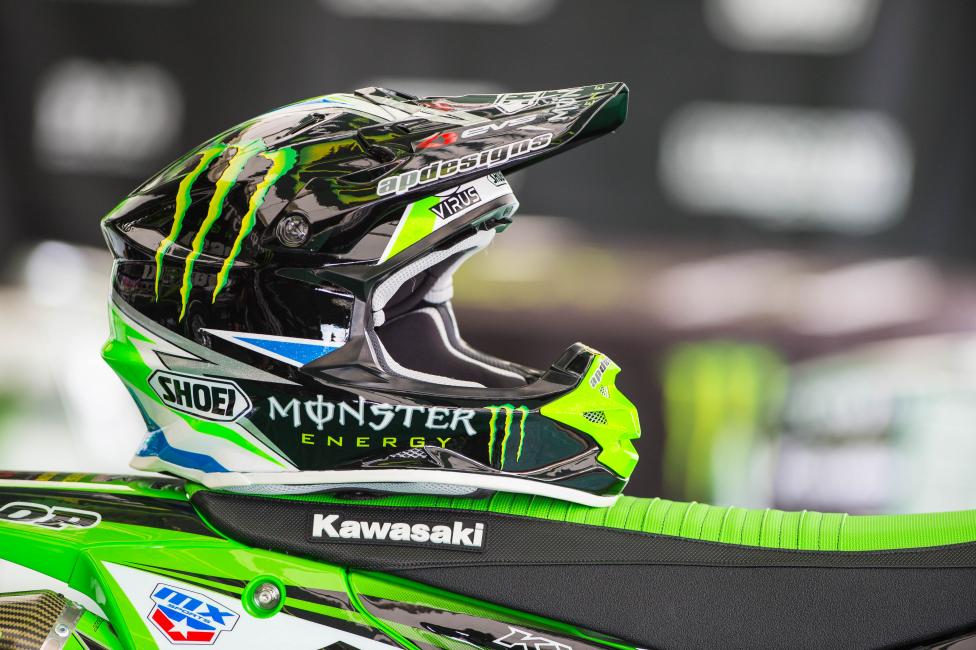 We saw the Davi Millsaps firing, Wil Hahn has been hurt, Ryan Villopoto's GP season hasn't gone to plan like all of us thought it would. Nothing against Reid Nordin, but is this sort of a move, just like a sports team makes, where the team changes the general manager to improve results? Is that at all what this was about?
I don't know if I exactly know what it's about. It's a decision that Kawasaki made. I feel like as I talked to them about what they needed to get done, I felt like I could fill the bill and handle that kind of stuff, the things that were kind of being a steadying influence more or less for everything. So to me, it's probably the people that hired me look at it as a huge challenge and a change, but for me it's like, all right, it's what I do.
And hey, you got Jeff Emig a supercross title.
I don't know if I got him the title.
Well, you held it together.
I had an opportunity to work with some extremely, exceptionally, talented riders, some that won significant supercross, motocross championships though the years, including Emig, [Ricky] Carmichael, [James] Stewart, RV…
You've been around the pits for a long time. It's all about the rider at this level. We know if you don't have the riders, you're not going to get the results. But is some of it relationships? Is that something that you would count as your positive, the relationships you have with people on the team?
I think it has to start there. You create an environment for the team that everybody wants to be part of, whether that be people on your team, people on other teams that wish they could be on your team, or riders that are on your team, or riders that wish they could be on your team. You've got to remember, especially on the rider's side, we're dealing with young people that are quite insecure in a lot of cases because they've got two-year contracts or one-year contracts. There's no security for them. They need to feel they're part of something so the people start to treasure their relationships with you, and you need to be genuine about it. I think that's a big part of what these teams need to be, and that's how I want this team to be.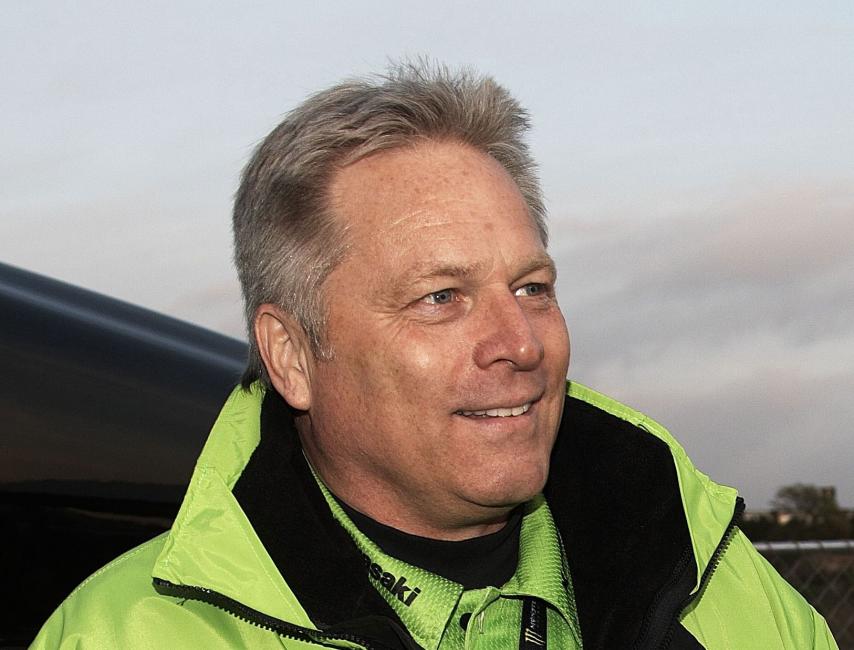 I feel like more than ever before the rider has a team: himself, with a trainer, wife or girlfriend, nutritionist, man friend, and then the team he rides for is a separate team. I feel like more than ever the riders will raise an eyebrow toward the team if it's not going well. Then, maybe the team has one eyebrow raised while looking at the rider. What we're missing is the old days of Emig bringing his buddy J Bone in to wrench for him, and you have a Kawasaki rider and his best friend working for the team, and they're all in it together. Do you agree?
There's a lot of truth to that. I think a big part of where that comes from is, in my role, I have the opportunity to hire and fire those guys. So there's always going to be that level of mistrust to some degree. They think, "I can't be myself around this guy because he can fire me." And that's where that insecurity comes in. The hardest part is: How do you minimize that so that they feel comfortable when they're with the team? We're here to help you, and we want to win as badly as you do. It might not always seem that way to them sometimes, but it's important that we make them feel that way. Like I say, I'll take my coat off, lay it in a mud puddle so they can walk across it. You have to be willing to do that. It's important that the riders feel like this is a good place to be, and that the team is going to take care of them.
The rider needs to know, if he's having a bad season or half a season or whatever, that the team is not turning their back on him, that they're still going to follow through and do the things that need to be done. And that's because the rider needs a new contract from them or somebody else. When you sign a two-year contract you're already working on the next one instantly. And a one-year is like none really, when it comes right down to it. You're already worried about the next deal. I think the insecurity comes from the contract status and who can hire you and who can fire you.
You mentioned the biggest thing for you since the last time you were here was the technology. We now have EFI and all that. Is this a crash course for you to figure out what's going on and where you can improve?
Well, for me, I don't need to be an expert at that; I just need people that are experts. I have a pretty good grasp of the basics of that so that I can talk about it. But the sport is changing to the point now where if you go back twenty-five years the mechanic drove the box van; he had to rebuild the transmission out of the box van in a parking lot if it went out. There was no time to bring it anywhere. Then he had to take the bike apart, do the suspension, do the motor, paint the frame, then put it all back together and even go riding with the guy if that had to happen during the week. And now it's all specialists.
Everybody's roles now are "This is what you do, and this is what you do." And that's kind of a normal progression of the sport, probably, but it's even more like that today than it was four or five years ago because of all the electronics that are required now.