Blountville, TN
Tennessee (Muddy Creek)
Lucas Oil AMA Pro Motocross Championship
Defending Lucas Oil Pro Motocross 450 National Champion Ken Roczen is digging out of the huge hole from the start of the season, when he struggled with back problems and only managed a nineteenth in the opening moto. At Muddy Creek on Saturday, he was third in the first 450 moto but broke through for his first moto win of the season in moto two. Kenny talked about his progress in the post-race press conference.
Racer X: Finishing second overall on the day going 3-1—Ken Roczen. Obviously, the difference between moto one and moto two was quite different, so let's talk about that day and how'd it go.
Ken Roczen: My day overall has been a lot better than previously [this year]. In the first moto we've been struggling a little bit with suspension and stuff. Just seems like always for the second moto, it seems to work a little bit better for me because then I start feeling a little bit more comfortable. The first moto things just felt off. It was what it was. I wasn't happy with that, but it was good. Second moto I came back with a really good start and holeshotted that one and tried to put some good laps down. It was the first race back in the somewhat hot, more humid [weather], so it was good being in Florida. Really excited to put in my work there. I had a lot better week than all the weeks before. So for me, I'm just going to have to go back and do what I did last week, have a solid week and get strength back and come to High Point and open the throttle.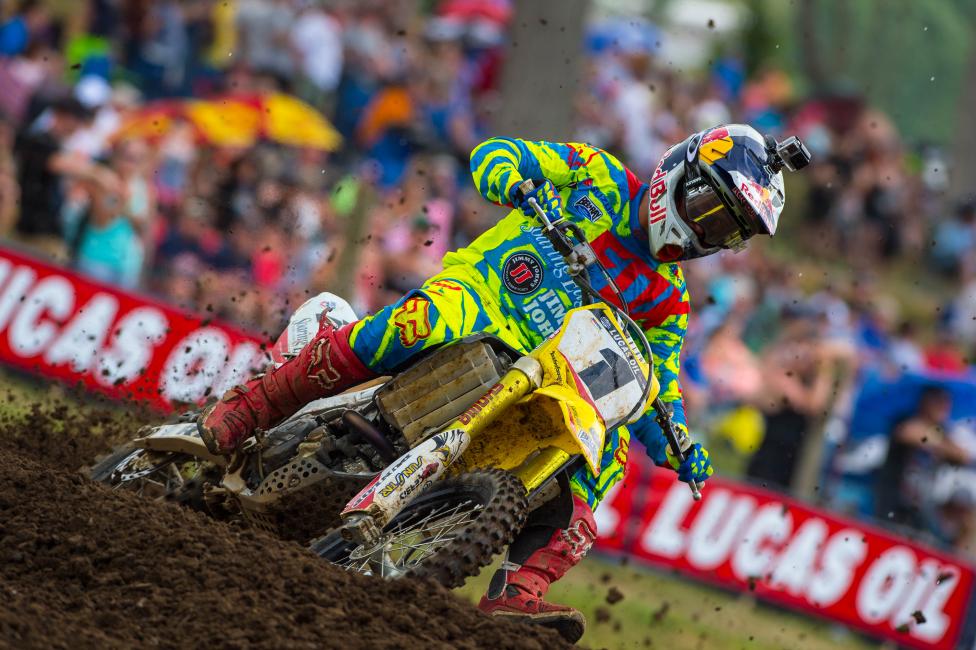 Now you mentioned between moto one and moto two that you made some changes to the motorcycle. Was moto one a direction that you went that you were gambling on, and then you went back to something that you knew? Or did you just understand after moto one what needed to be changed?
Well, I save all my comments for the team, and other than that we're figuring out what we need for the second moto. It definitely was a right direction to go. I still think we can get a lot better, but any step in the right direction is a good step, so I'll take that.
This was definitely one of the smoother rounds as far as the track conditions go compared to the first three. How much does that play into coming here and going off of previous rounds as far as suspension?
The track was definitely smoother than the previous rounds'. It does still get rough, but it was awkwardly different, meaning it has all the soft mulch on top and the bottom is hard. So in the first moto I struggled big time with traction. I was losing the rear and the front everywhere. We have a lot of off-cambers here too, so that makes things a lot different. It just seems like it has a hard base. Like I said, the mulch on top and them watering, it's like ice. Previous tracks, besides Glen Helen, it was a bit more like clay, so it gets really tacky. But for the top guys I think the rougher the better.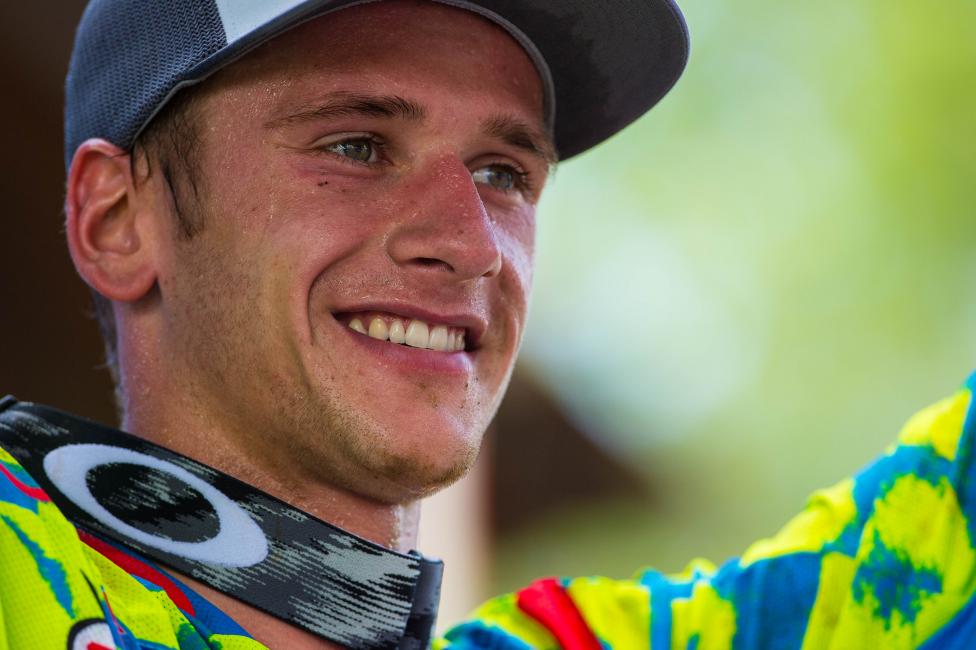 With what you learned from moto one to moto two with bike setup, what are you looking forward to at the next round?
Well, again we're going to have quite a bit different dirt. I think up until now we've just got to kind of figure out a more consistent suspension setting that works on all the tracks. We've always been gambling now kind of from weekend to weekend. We'll go back, and I definitely want to work on myself and put down the focus on that to get stronger. I can fix some little things. And obviously it would be nice to get the bike the way I want to, but the better I am, the more I can fix things on the track.