Muddy Creek Raceway
Blountville

,

TN
Tennessee (Muddy Creek)
Lucas Oil AMA Pro Motocross Championship
By Jimmy Albertson, Jason Weigandt, and Jason Thomas
1. Ken Roczen is thirty-five points out of the lead. Can he win this title?
Jimmy Albertson: Can Ken win this championship? Yes! That being said, it's going to be very hard for him to put points on Ryan Dungey without Eli Tomac. Ken is going to have to win or at least beat Dungey 75 percent of the time. Once Trey Canard is healthy, it will be good for Ken to have him on the track to beat Dungey, but the only bad news is that he has to beat Canard as well!
Jason Weigandt: Absolutely. Down thirty-five on a very consistent Dungey is tough, but that flat tire in the second moto alone was a 6-point swing (Kenny lost 3, Dungey gained three). Dungey lost a few points with bike problems at Glen Helen. These weird things happen, and it's way too early to do the "He'll go 1-1 every week and Dungey will go 2-2" calculations, which I hate. Assume nothing. It could be muddy this weekend at, ahem, Muddy Creek, for example. All that really matters is Kenny is back on pace and was good enough to win the overall at Thunder Valley. My friend Jeff Emig always likes to say momentum is greater than points. If you win races, everything else starts to fall into place.
Jason Thomas: Can he? It is possible, sure. Is it likely? I would have to say no. Dungey is on such a roll this year and hasn't really shown any signs of faltering. His starts are very consistent, and he doesn't crash often. He's won this title before and almost stole it away from Ken Roczen last year, in fact. With the trials and tribulations that Roczen has faced this year, I just can't see him miraculously running Dungey down over the summer stretch.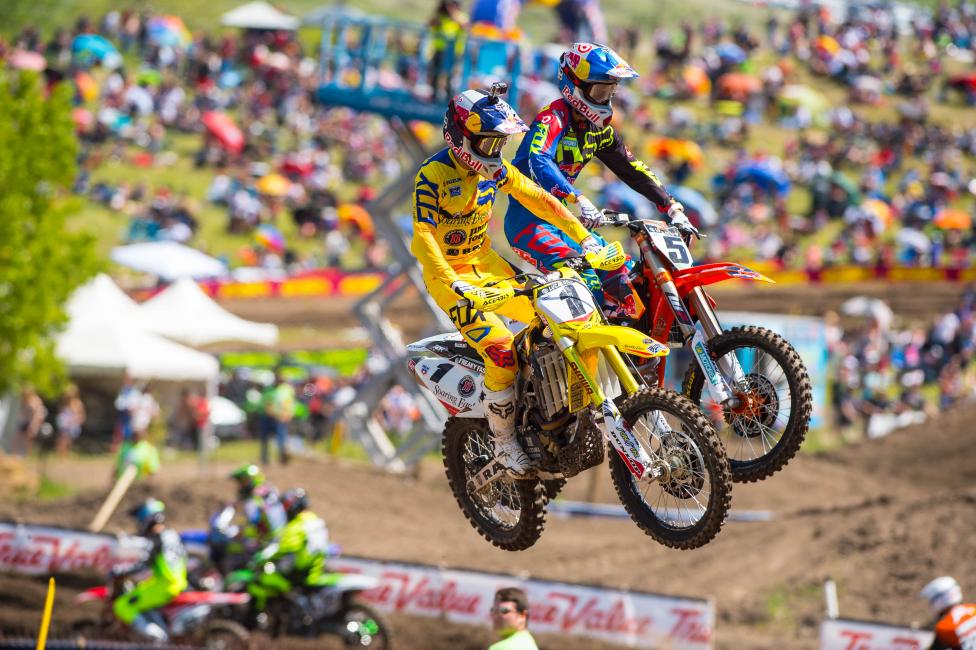 2. Will the move to East Coast tracks change anything?
Albertson: No, I don't think this changes anything. The tracks are all becoming so deep that they're all becoming very similar. That being said, Justin Brayton may go down in history as the worse West Coast racer ever. It happens every year, folks, so don't freak out. Look for JB to start pouring it on this Saturday.
Weigandt: I don't think so. I think you get wild swings early in the season as everyone adjusts to the outdoors and figures out bike settings. By the third round, most are ready, and what we're seeing is what we're going to get. With Tomac out, this is a title fight between Dungey and Roczen, and it's the Marvin Musquin/Jeremy Martin show in the 250s. Behind them the fight is close, and I expect it to stay that way all year, regardless of track.
Thomas: I have an inkling that they won't vary much, but there is one caveat. Last year Jeremy Martin's results declined during the East Coast races. Whether that was just circumstance or for legitimate reasons is one thing I'll be interested to see play out in the coming weeks. He was incredibly good in the opening five motos last season, winning them all. Looking at his first ten motos, we can see a definite change as the series switched coasts. Jeremy's first five finishes were 1-1-1-1-1. The second five were 6-2-6-10-6. That's a pretty big shift in consistency. The point totals in the first five motos were a perfect 125. Compare that with 78 for the next five motos and you can see the opportunity for Musquin to capitalize.
It's a new season, and 2014 is irrelevant in this year's championship chase. But, sometimes analyzing the past can paint a picture of what's to come. Jeremy Martin and Marvin Musquin will decide this title, of that I am sure. Having said that, if Martin leaves some points on the table during this swing like he did last season, he may wake up in a few weeks' time and wonder how he dug himself such a deep hole. He has races on the schedule that he should dominate, such as Red Bud and Spring Creek. If he can find a way to win these next couple that he struggled with in 2014, he'll be in the driver's seat moving forward.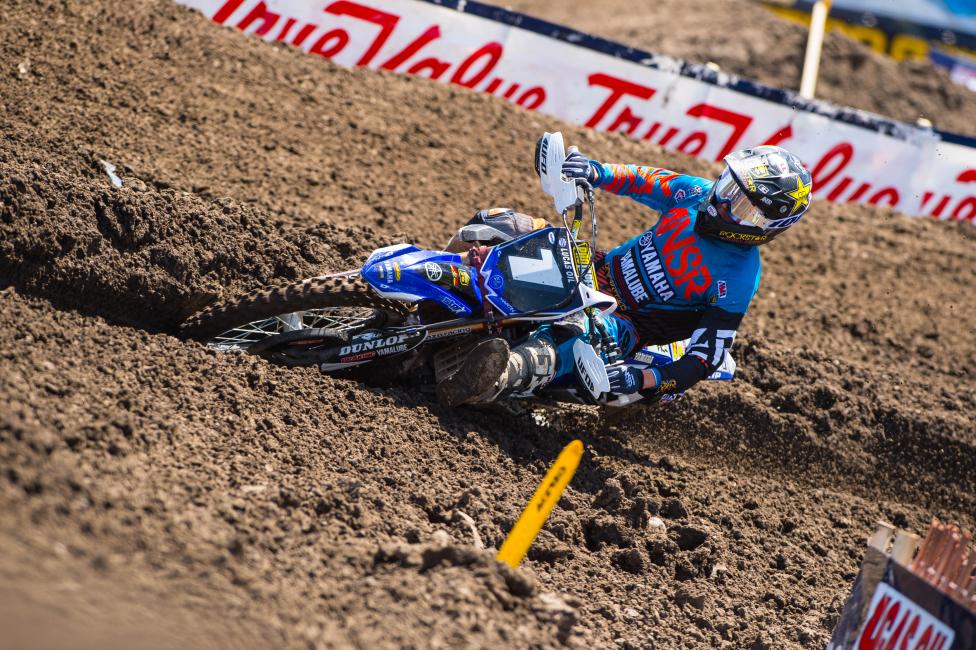 3. Will anyone else besides Musquin or Jeremy Martin win a 250 national?
Albertson: I may be a Zach Osborne fan, so maybe I'm biased, but I think if things align for him he could win. Adam Cianciarulo will be good as well once he gets a few more races under him. Another rider we have forgotten about is Cooper Webb. He's looking to return at Budds Creek, and he will for sure be a threat to win races.... Oh, yeah, and of course Ronnie Mac. He's waiting for a '98 CR 250 top-end kit to come off backorder before he can return to competition.
Weigandt: I think they're the dominant guys, but you'll see more winners. Jessy Nelson and Cianciarulo can do it, Osborne just had a good race—all you need is some craziness, and those guys are right in it. Don't rule out Cooper Webb when he returns, also. I don't see anyone smoking Jeremy Martin straight up in both motos, but we know the door always opens in the 250 Class—we just saw proof these last two weekends.
Thomas: I think so. While those two are the class of the field at the moment, crazy things can and do happen in the 250 Class. Cooper Webb will certainly be capable when he gets back to form, and Adam Cianciarulo just popped into the podium picture last weekend. I don't think anyone will just simply go faster than both Martin and Musquin, but racing is unpredictable enough for someone to take advantage of a mistake. One crash like Musquin's in Lakewood or Martin's at Glen Helen is all it takes to have a new winner.