Ride Engineering 2015 KTM Factory Edition Performance Link
Costa Mesa, CA - Ride Engineering, the industry leader in high quality racing accessories, introduces a new KTM Performance Link for the 2015.5 Factory Edition.
This product was designed to reduce the high rear-end sensation some test riders complained about when riding the all-new 250 and 450SXF Factory Edition. The new 1.3mm longer arm will lower the back end approximately 7mm and help keep the bike balanced off jump faces and over rough terrain.
High-speed straights and rough braking bumps are no match for the Ride Engineering Performance Link. By extending the link arm, the new KTM's are able to track better in the whoops and still feel planted through choppy braking bumps. You'll notice better handling characteristics in off-camber and bermless corners too.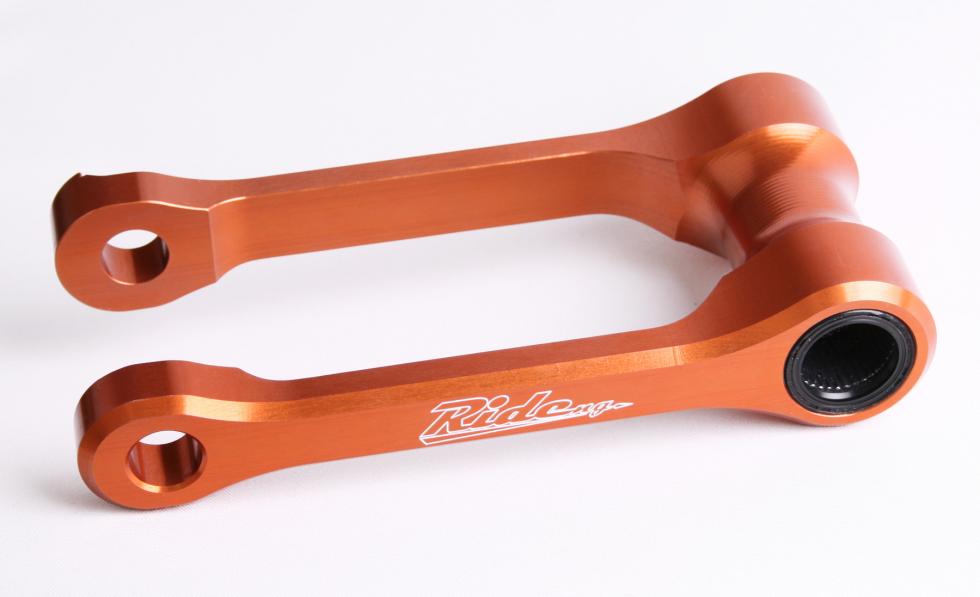 Ride Engineering also has a Performance Link available for the 2011-'14 250, 350, and 450 SXF models as well as the 2012 -'14 125, 150, 250, and 300 SX/XC models. The link is offered at www.Ride-Engineering.com for $219.95 and comes assembled complete with bearings and seals. For more products, applications, colors, and pricing give us a call at (800) 805-1516
For more information visit www.ride-engineering.com, follow us on Twitter (@RideEngineering), Instagram (@RideEngineering), and Facebook.