Houston, TX
Houston
Monster Energy AMA Supercross Championship
Houston is a city rich in racing tradition. For many years, supercross raced in the Astrodome, which now sits dormant in the shadows of the modern NRG Stadium. The Astrodome was once called the eighth wonder of the world, a shining star in Texas folklore. Today coincidentally marks the fiftieth anniversary of the Astrodome, and when it was built in 1965, it was over twice the size of any dome built before it. Due to its sheer size, the Astrodome had an enormous floor and bigger track size than the typical venue. Many times the race would follow the Houston Rodeo, leaving ample amounts of dirt to build larger obstacles and signature sections. With its extra space and dirt, the track builders were able to include a special section in tribute to C.E. Altman, who brought motorcycle racing to the Astrodome in the 1960s. The special feature would often be some monstrous jump or raised berm that was always clearly distinguishable from the rest of the tracks on the schedule.
Nowadays, we race in the new-ish home to the Houston Texans, NRG Stadium. Its debut event came in 2003, and while it's much more accommodating to spectators and corporate suites, it doesn't have the space and size of the Astrodome. The races held in NRG Stadium are much like any other modern-era race. Not that this is a bad thing, but it is different from the old days. The stadium floor is the standard football field size and the dirt quantity is the same that you will find in most other venues. It leads me to wonder which is the greater good: a bigger floor space and more dirt, leading to better and bigger tracks; or a new stadium with a better viewing experience for fans, yet the track can't quite measure up? Interesting quandary.
Looking at this year's track map, it's one of the most complex in its layout. The start is a wide, ninety-degree left-hand turn that leads into a rhythm section. Nothing too crazy there. But, the end of that rhythm section makes a unique left-hand turn into another lane and goes under the bridge. Riders will be forced into completely different routing than will be used the rest of the race. Also, after coming back around the track, it goes in the opposite direction of what was used the first lap, so that same rhythm section will be ridden in an opposite direction each lap. I can't really remember this happening before, so it will be interesting to see how it goes. Kudos for a new idea and design.
The rest of the track is fairly simplistic. The whoops look very easy on paper, but Houston doesn't have a history of tough whoops. The over/under bridge makes another appearance (much to Steve Matthes' delight). Really, though, the track is very basic other than the uniqueness of going both ways on the same section.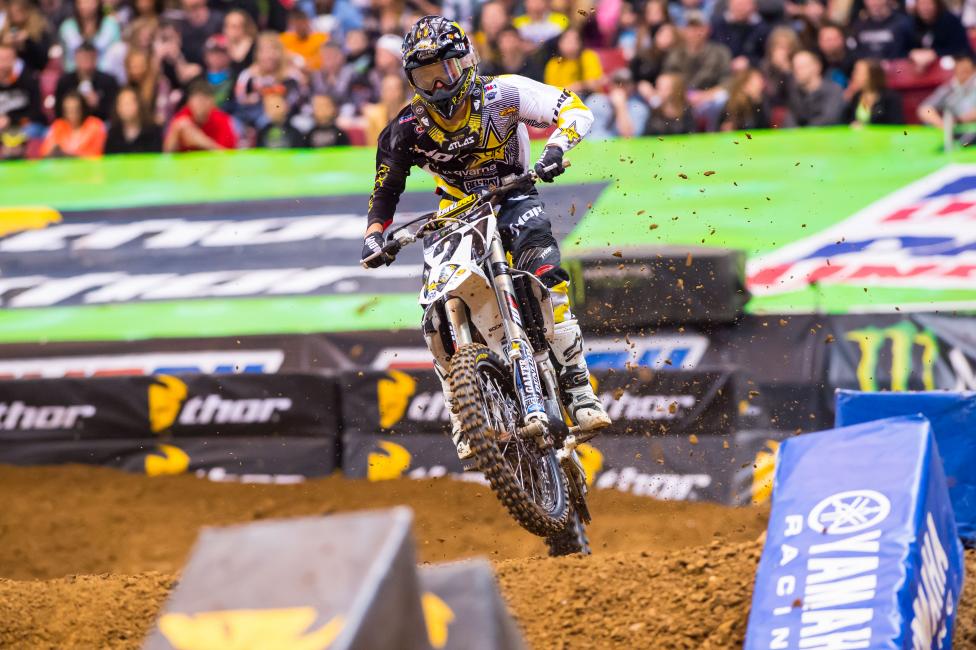 Who's Hot
Ryan Dungey… Again. The man has an 80-point lead—what do you want from me? In all seriousness, the guy is on fire and deserves to lead this list. This has easily been his best supercross season ever thus far.
Jason Anderson found the podium for the first time in twelve rounds and fought hard for it. After Eli Tomac passed him, he actually re-passed Tomac at one point and never really caved to any pressure. It was a great ride from a great rider who needed it to get some momentum flowing.
Eli Tomac is coming off of 1-2 finishes in the last two rounds and is a legitimate threat to win any round at the moment. If your podium picks don't include the #3, consult a doctor immediately because you have lost your marbles.
Who's Not
All of the 250 West Region riders. They haven't raced in two months, so they can't be hot. If you don't like that, please email TooBadSoSad@racerxonline.com with your complaints.
Broc Tickle has had a couple of weekends he would like to forget. They haven't been horrible, mind you, but I know he feels he could have ridden better. He was pushing close to a podium not long ago, so hopefully he gets back to that form in Texas.
Blake Baggett, much like Broc, has had a couple of weekends to forget. He had a last-lap fall in Detroit that moved him further back in the results than he should have been. In St. Louis, he was sick, started tenth and really couldn't go forward. The weekend off may have done him good, as this is his first time ever doing a seventeen-round series.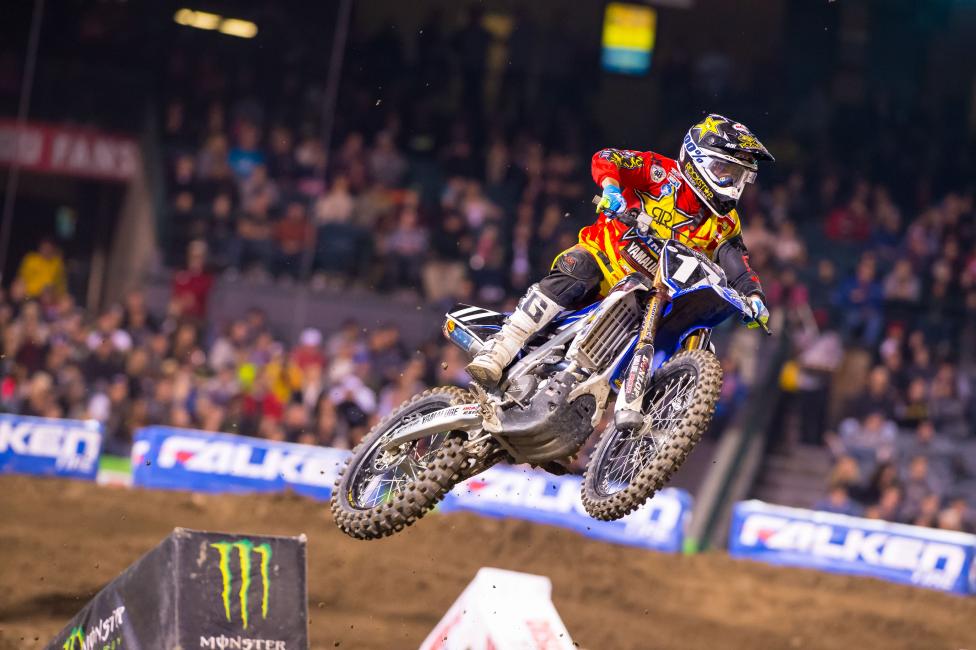 Bold Predictions
Ryan Dungey wins another one and locks in the 2015 450SX Monster Energy Championship. He's starting up front at every race and making life easy. If he beats Tomac, he clinches the title, so look for Eli to go all out in defense.
Chad Reed, knowing he is out of any championship contention, and having the MotoGP in nearby Austin, decides to race a Kawasaki Ninja ZX-7R in Houston. It somehow passes tech inspection. Wanting to make a splash, he skips practice and goes straight to the heat race starting line. He rips a massive holeshot, but can't slow down the behemoth street bike and crashes wildly into the stadium wall. This sends Monster girls scattered and tattered as they were in the middle of a slow-motion arc session. In hindsight, Reed admits racing the Ninja was a terrible idea. John Gallagher angrily throws his black flag like a javelin from his watchtower down at Reed and his crumpled Ninja.
Cooper Webb comes out swinging after the break and runs away with another win and with it, the 2015 250SX West Region title. Adam Cianciarulo throws his TV through the nearest drywall.
Ken Roczen returns and lands on the podium. Welcome back, Kenny.
Andrew Short starts in third gear.
My Picks
450
Ryan Dungey
Eli Tomac
Ken Roczen
250
Cooper Webb
Jessy Nelson
Tyler Bowers